THE BEDROOM OF THE NEW GENERATIONS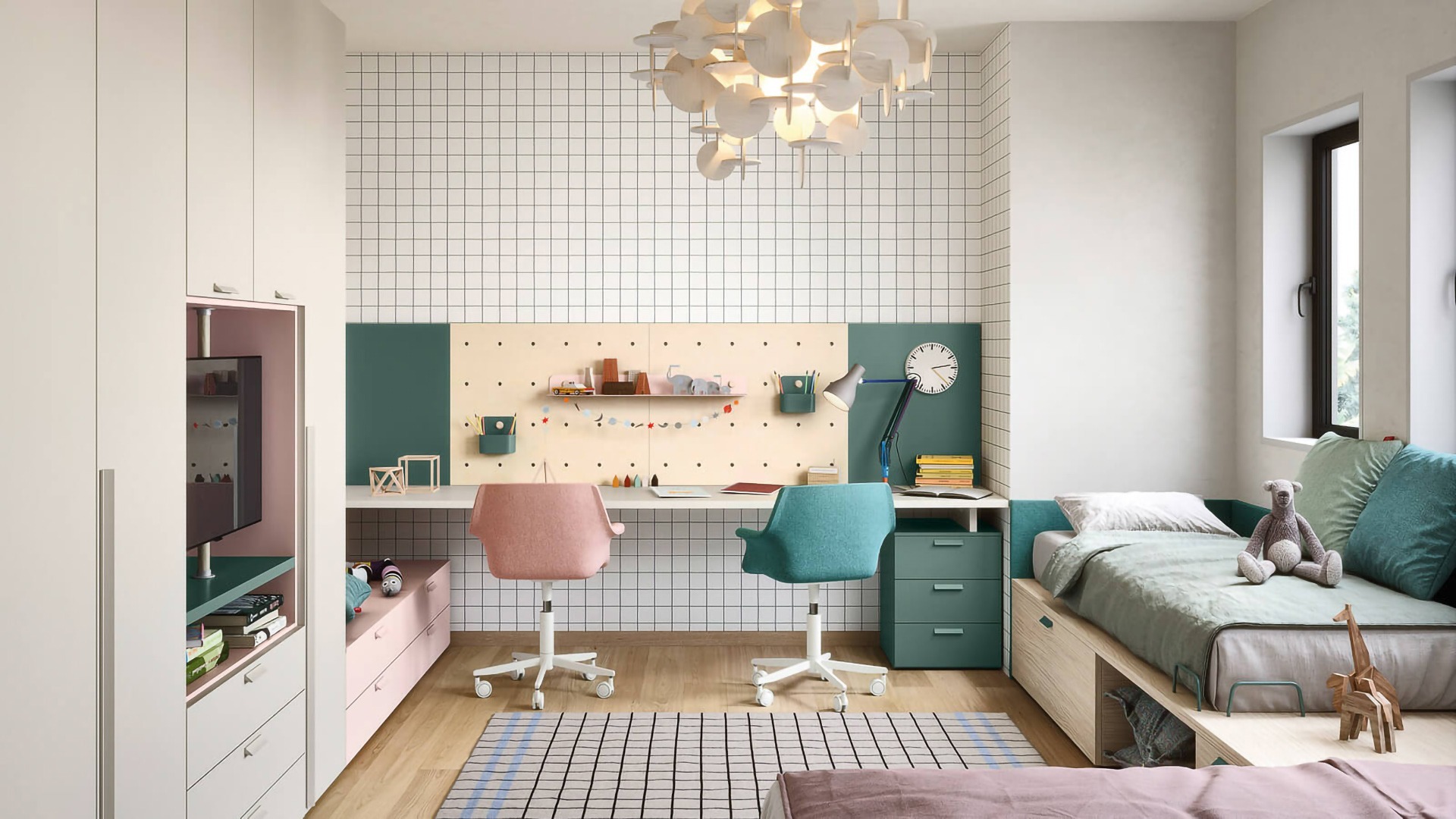 Furniture, technology and space-saving solutions are at the heart of the Nidi philosophy, a brand of the Venetian company Battistella.

Nidi accompanies young people in their growth and correct development by designing furnishings that meet every need, adapting to the change of our children. The watchwords are versatility, maximum customization and technology.
The furniture components are designed to be all independent from each other but at the same time in harmony. The colors chosen by Nidi are inspired by nature in all its shades while the fabrics, with pleasant textures to the touch, make any room softer and warmer, with colors designed to match the finishes of the furnishings.
The materials that make up the Nidi furniture are completely safe for health. Only water-based paints are used, so as to minimize toxic emissions into the atmosphere. Another key feature is eco-sustainability: the materials used and the processing method are carefully studied to minimize the environmental impact.
But let's see in detail what are the characteristics that make Nidi solutions unique: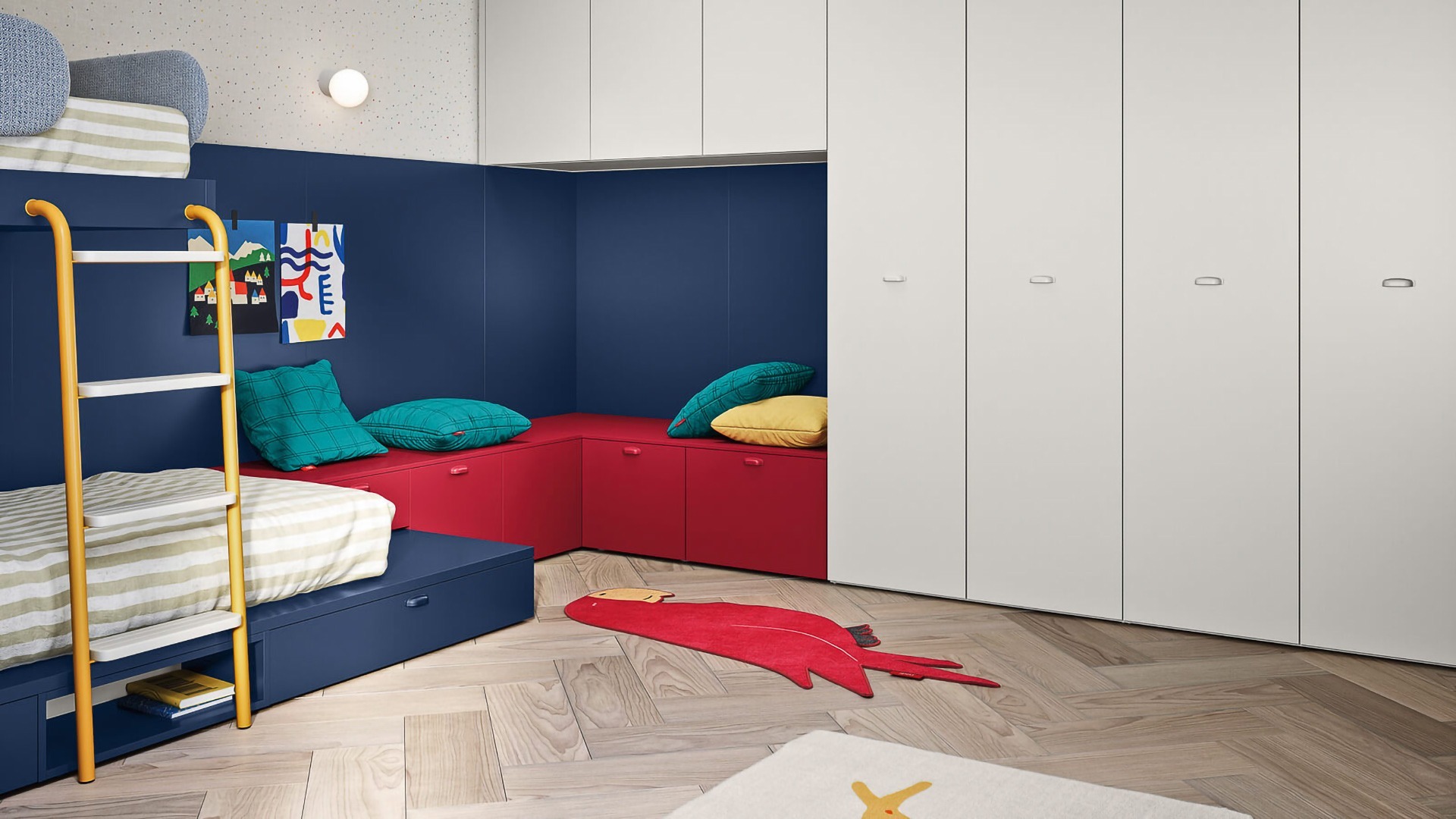 MULTIFUNCTIONAL AND TRANSFORMATION
Nidi offers completely versatile and interchangeable furnishing accessories. The continuous transformation of the room according to the space or growth needs of the children who live there is made possible thanks to the use of containers, shelves, fabrics, palettes, textures and multipurpose and freestanding structures (they can be purchased individually and at different times to enrich the existing furniture).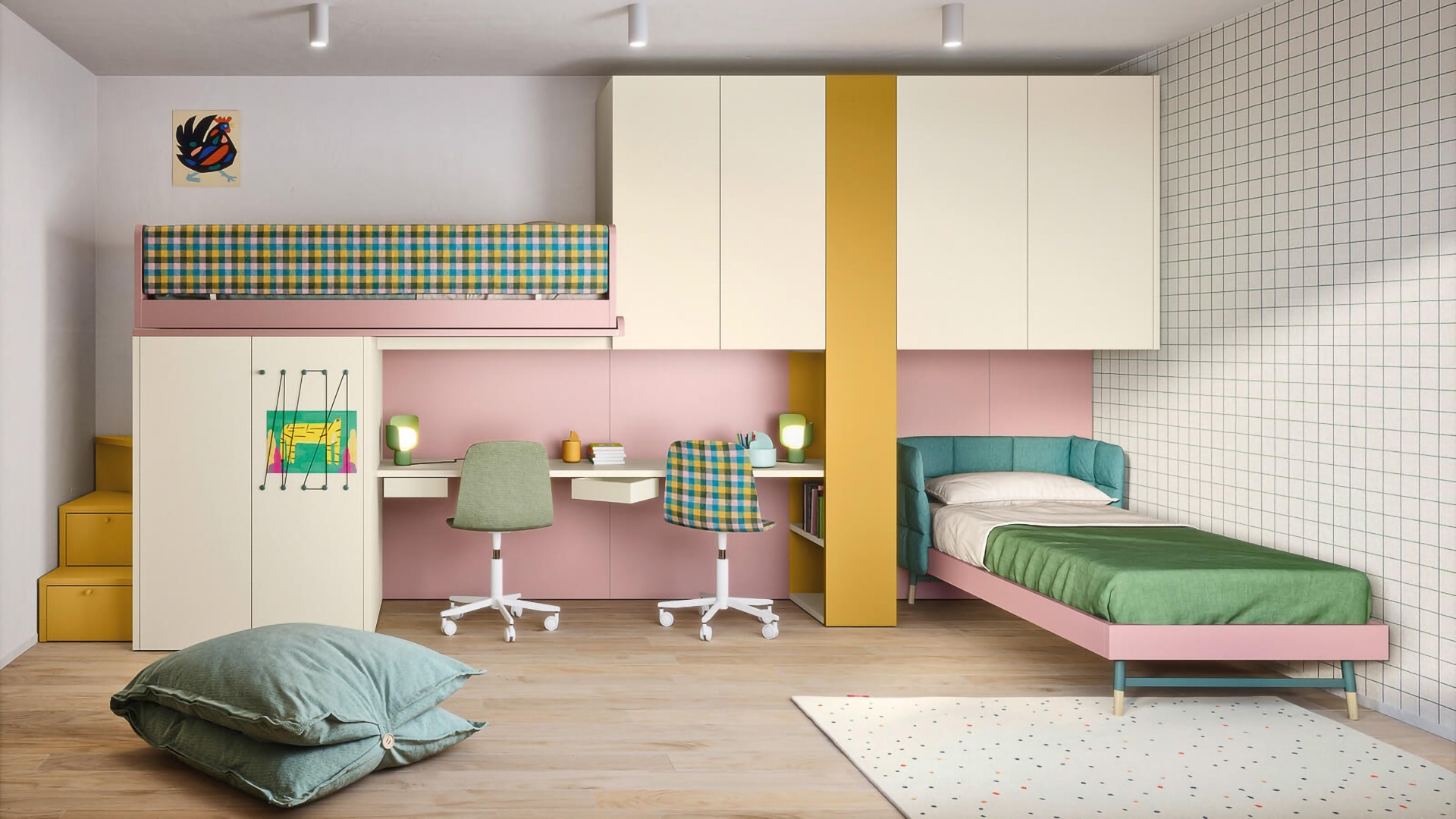 INFINITE PROVISIONS
Furnishing a bedroom has never been so easy and fun. You can indulge in infinite combinations because each Nidi component (bed, wardrobe, storage modules, desk) can be used in a different way and in the most disparate situations: from the children's bedroom, to the room of a shared apartment if you are off-site university students or if you need to reorganize the room for the arrival of a new child, Nidi allows you to meet every need with modular components that give free rein to the imagination.
If you don't have a lot of space, the brand offers classic solutions such as:
- The bunk bed: ideal for shared bedrooms, it is a timeless piece of furniture that allows you to save floor space by exploiting vertical space
- The loft bed: another excellent solution to better organize spaces can be configured according to needs by obtaining under it a wardrobe, a desk and a bookcase for the study or simply a recreational area, the solutions are endless .
- The bridge wardrobe: like the loft bed, the arrangement of the wardrobe that develops vertically leaves the space below to be used for the use you prefer. Nidi offers infinite solutions also in this case by configuring the wardrobes in a linear or corner way and with hinged, sliding or coplanar sliding doors.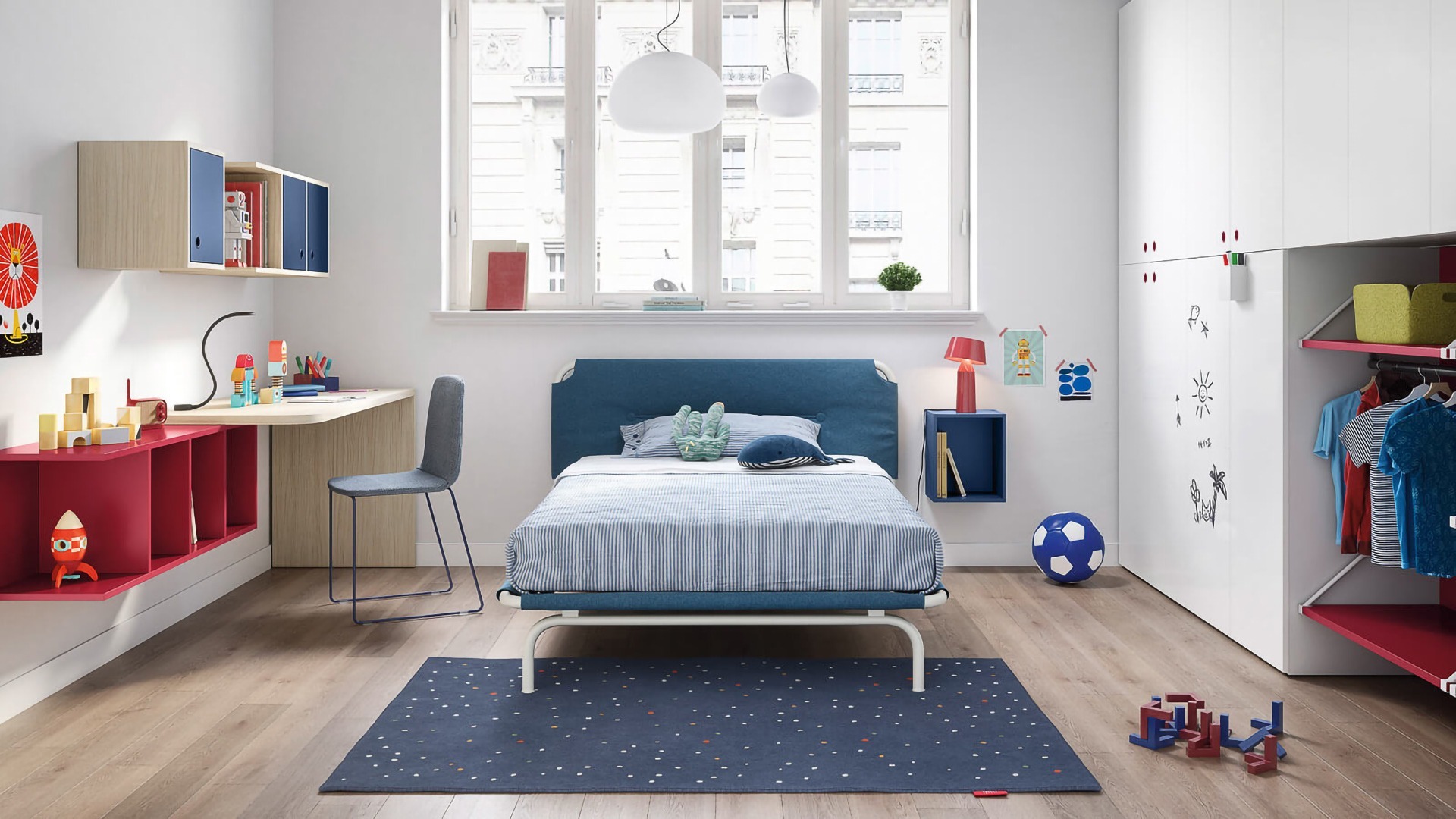 EFFICIENCY AND TECHNOLOGY
Everything is movable, the elements can be rotated, scrolled, extracted and a thousand other actions. These are the flap mechanisms, tracks or geometric joints that allow you to give new shapes to every corner of the room. But the real innovation proposed by the brand is the hi-tech multitasking furniture. Designed for the new generations, multimedia in furniture is aimed at facilitating the use of electronic devices, with USB ports, Bluetooth and wireless recharges