Pandemic aside, technology is destined to become an integral part of our daily life.
Smart working and distance learning are just a beginning of what progress will bring. The fact that technology allows you to perform all the necessary activities even from your own home has its positive and negative sides.

Among the positive ones we certainly find a decrease in the environmental impact. Working and studying at home means less travel to reach schools or offices and consequently less pollution.

To carry out these activities from one's home, however, in some cases it is necessary to reorganize some areas of the house: today we see how to create an environment suited to the learning process of our children and young people.

First of all, it is advisable to divide the room into areas dedicated to different activities (obviously also based on the space available): an area dedicated to study, one to creativity / leisure area and an area dedicated to sleep and rest.

STUDY AREA

In the area dedicated to teaching, the following cannot be missing:

A desk (it does not have to be huge, it must be functional and, if kept in order, even a small surface can be used as a work surface to support everything you need)

A library where to store all school books (to divide school books from reading for leisure)
A blackboard where you can write notes and reminders, post post-its or slips of paper that should catch your eye as soon as you need it. (Between the chalk board, the cork board and the magnetic board, the latter is recommended as it offers both the possibility of writing with a marker and hanging material with magnets).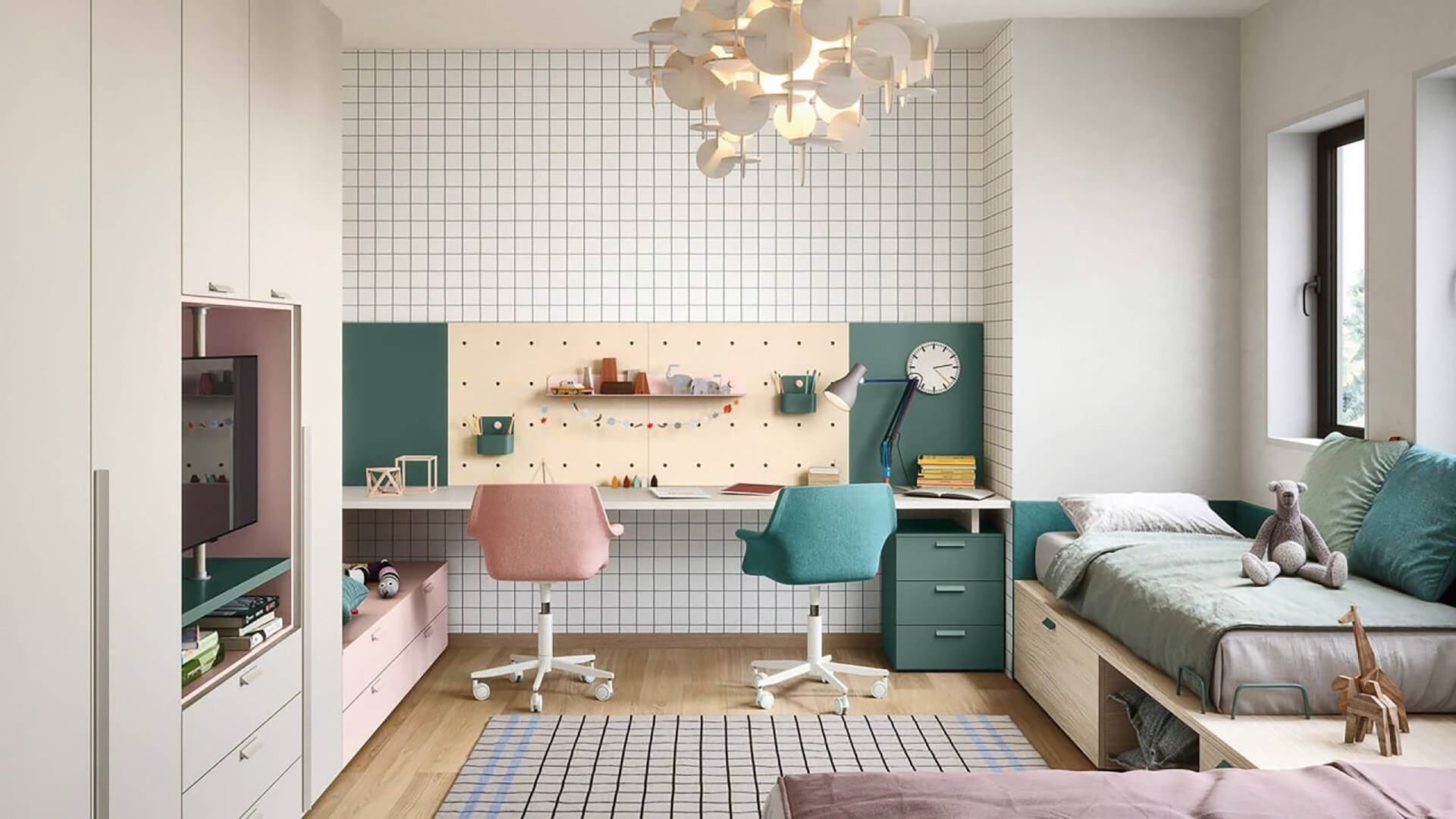 If you don't have enough space:

The folding or retractable desk can be an excellent idea, accompanied by containers to be stored under the bed or in unused areas in order to store all the study materials at the end of the day, in case you do not have the possibility to place a bookcase . In the latter case, you can also install simple shelves on the wall or use a chest.

Important: The study area must be the one closest to light sources, good lighting, especially natural lighting, helps to study better and avoid excessive eye strain.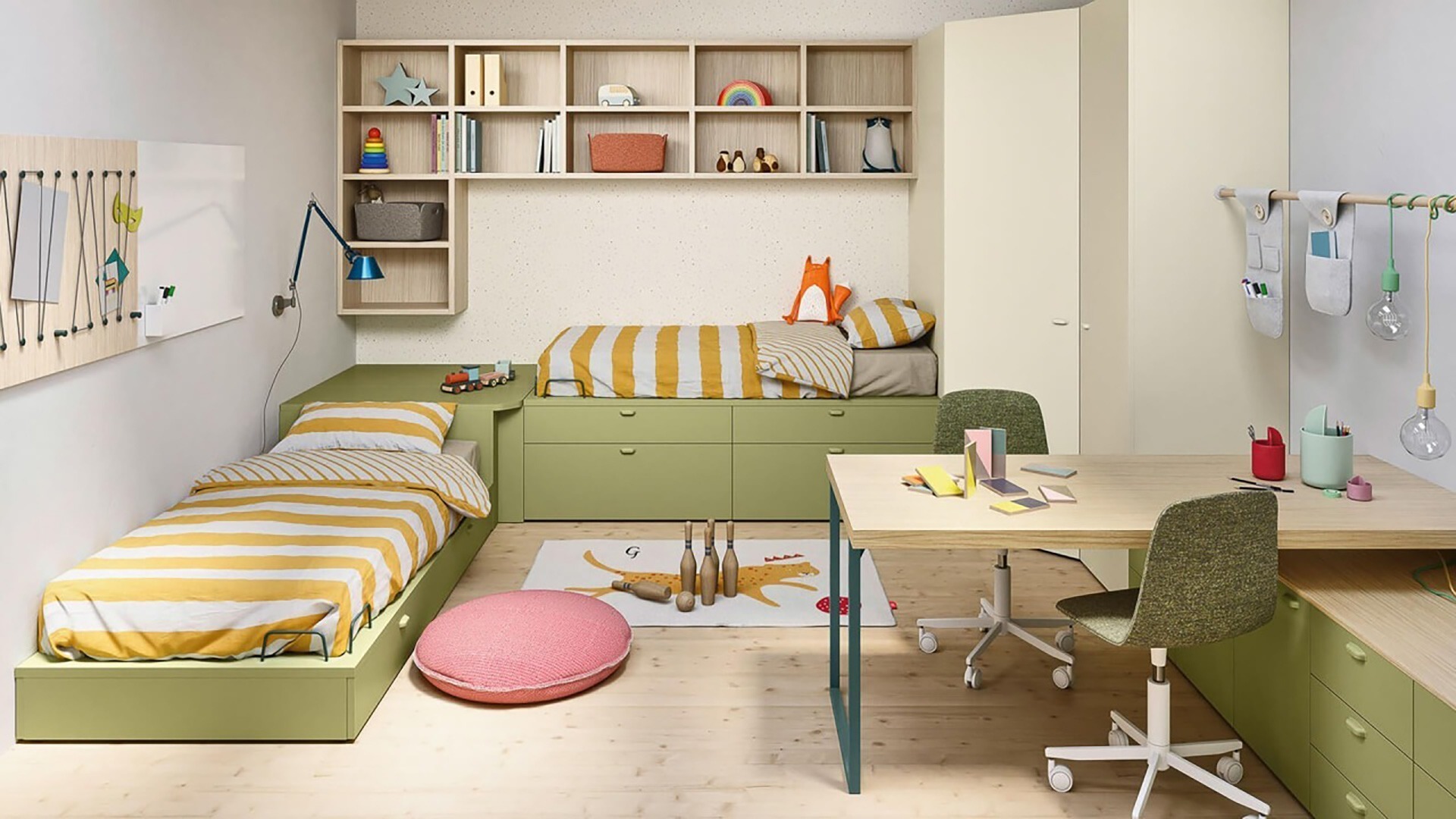 RELAX AREA

After several hours of study, children absolutely need to devote themselves to playful activities to rest their mind and develop their creativity.

For this reason, the school has areas (internal and external) dedicated to the time of recreation.

The break is an important moment and, if you do not have outdoor spaces, it is advisable to create an area, preferably in the bedroom, otherwise in the absence of space also in other areas of the house, where you can keep games, books, and any tools necessary for carrying out a hobby.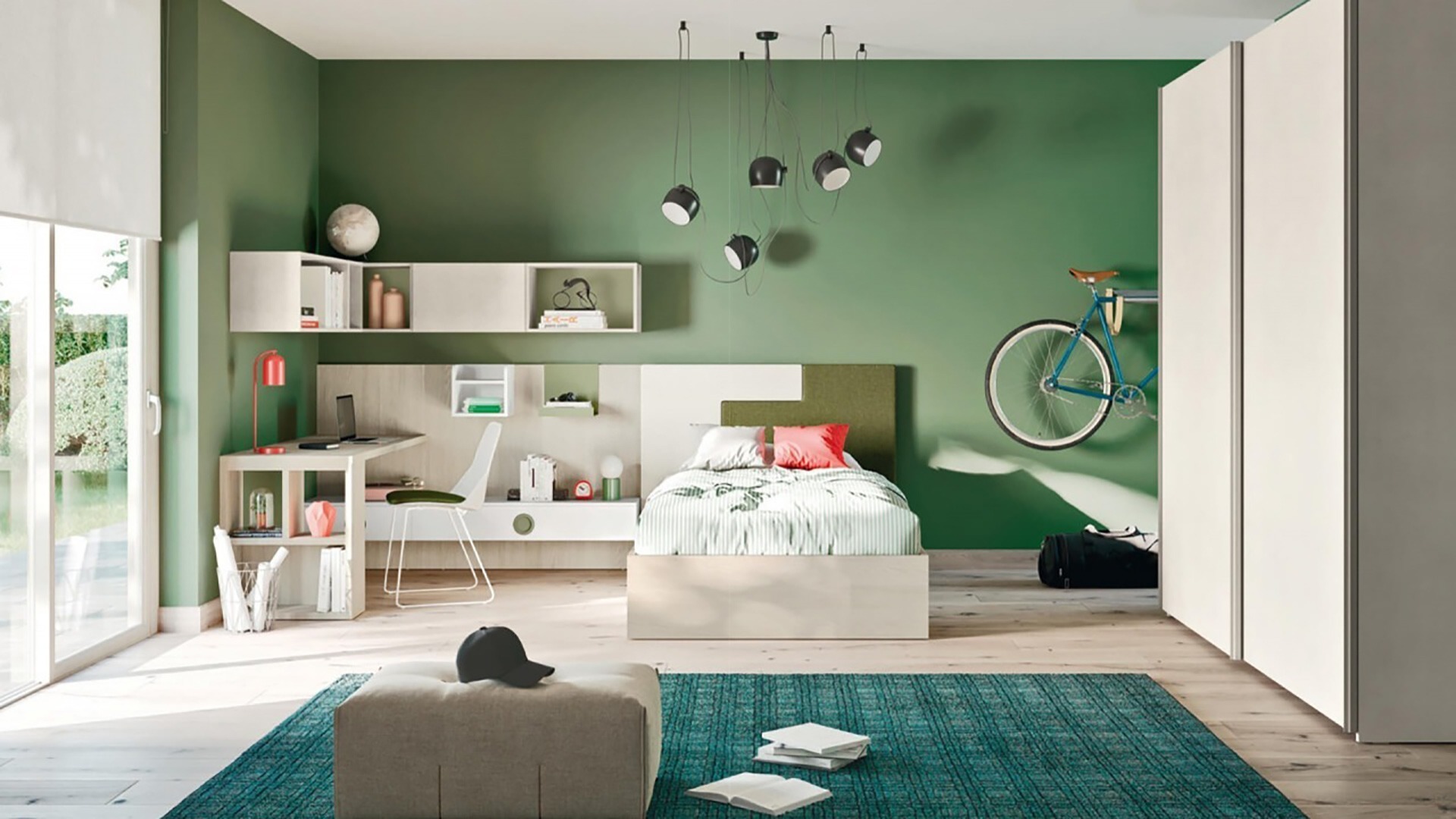 SLEEPING AREA

"The room is made for going to sleep" and not only that, it is now a room where you can also carry out other activities. However, the fact remains that, if divided into the aforementioned areas, the sleeping area can remain undisturbed to promote a proper rest, especially if it is shared and if you have different times and ages. But above all, it is not ideal to follow the lesson on video call with the background of a bed in disorder and socks scattered here and there.