Discovering Bio Lacquering
Bio Lacquering represents a significant evolution in the field of interior design. It is a painting process that, unlike traditional paints, places particular emphasis on environmental sustainability. This innovative technology is based on water-based paint formulations, free from harmful substances for both the environment and human health. Water-based paints minimize the emissions of volatile organic compounds (VOCs), which are harmful to both the environment and those living in painted spaces.
Bio Lacquering is based on key principles, including:
Lower Environmental Impact: The production and application of water-based paints generate significantly lower emissions compared to traditional paints. This contributes to reducing the overall environmental impact of the furniture and interior design industry.
Health and Well-being: Water-based paints do not emit unpleasant odors or harmful substances, making environments healthier. This is particularly important in living spaces where air quality can impact health.
Quality and Durability: Bio Lacquering does not sacrifice quality or durability. Furniture and objects lacquered with this technology maintain their beauty over time, ensuring a sustainable and long-lasting investment.
NovaMobili: A Leader in Sustainable Innovation
NovaMobili is a brand known for its commitment to sustainable innovation. The collaboration between NovaMobili and Bio Lacquering is a significant step toward a greener future in the world of interior design. With a deep consideration for the environment and product quality, NovaMobili is at the forefront of the industry.
Some advantages of NovaMobili's Bio Lacquering include:
Eco-friendly Choices: Customers choosing furniture lacquered with Bio technology contribute to the overall reduction of VOC emissions in the environment.
Italian Quality: NovaMobili is synonymous with Italian excellence. Bio Lacquering is not only sustainable but also aesthetically stunning, offering customers high-quality furniture and furnishings.
Creative Flexibility: The range of available colors and finishes allows designers and customers to create customized design projects that reflect their needs and tastes.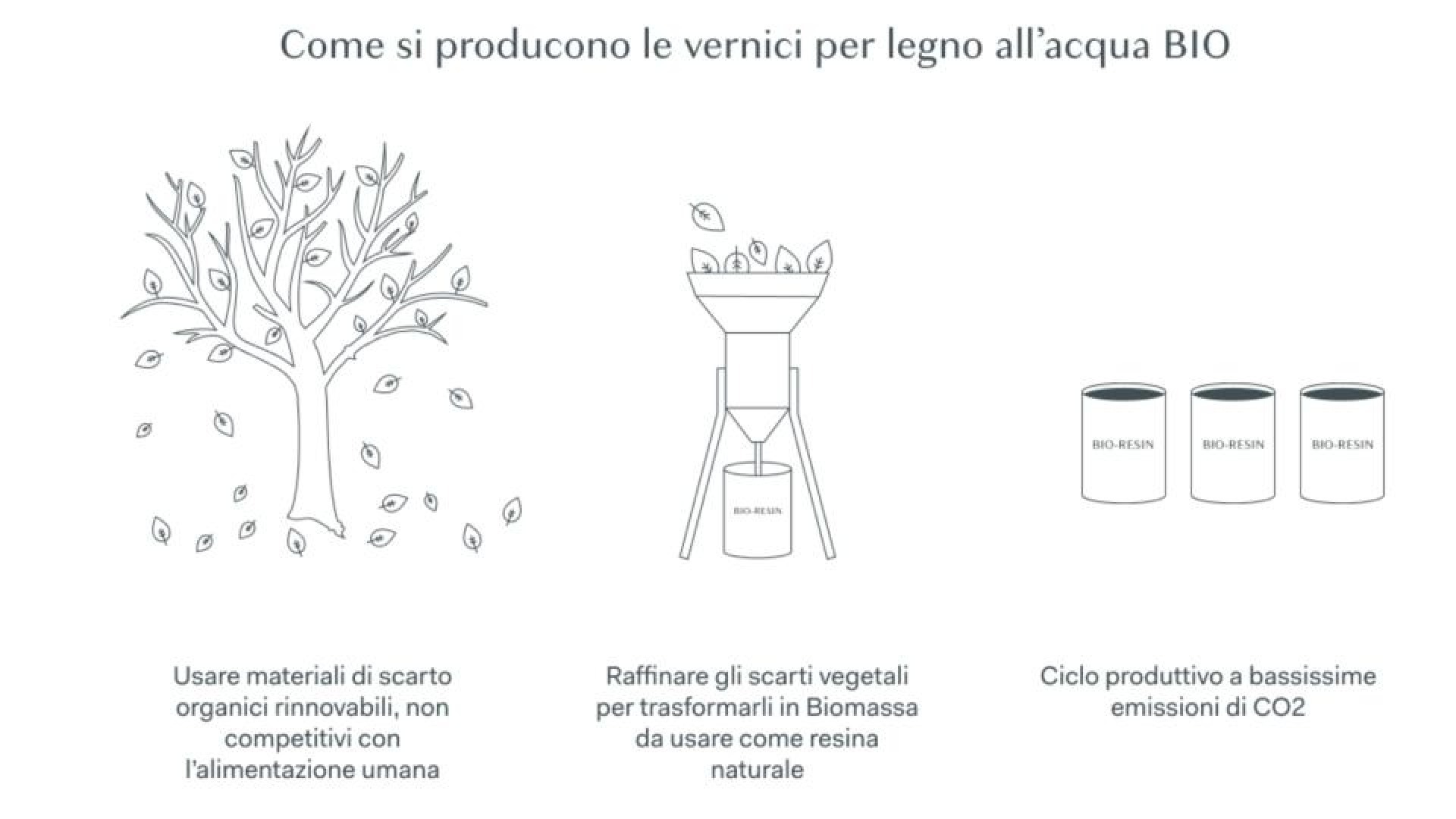 Infinite Applications
NovaMobili's Bio Lacquering is suitable for a wide range of applications in interior design:
Sustainable Kitchens: Using furniture lacquered with water-based paints contributes to creating a healthier kitchen environment.
Home Furniture: Home furniture, from bookshelves to dining tables, can be made with Bio Lacquering to ensure sustainable and high-quality style.
Commercial Spaces: Designers of commercial spaces can benefit from the versatility and sustainability of Bio Lacquering to create aesthetically appealing and healthy environments.
Public Spaces: Public spaces, such as offices, institutions, and meeting places, can embrace sustainability without compromising the quality of the design.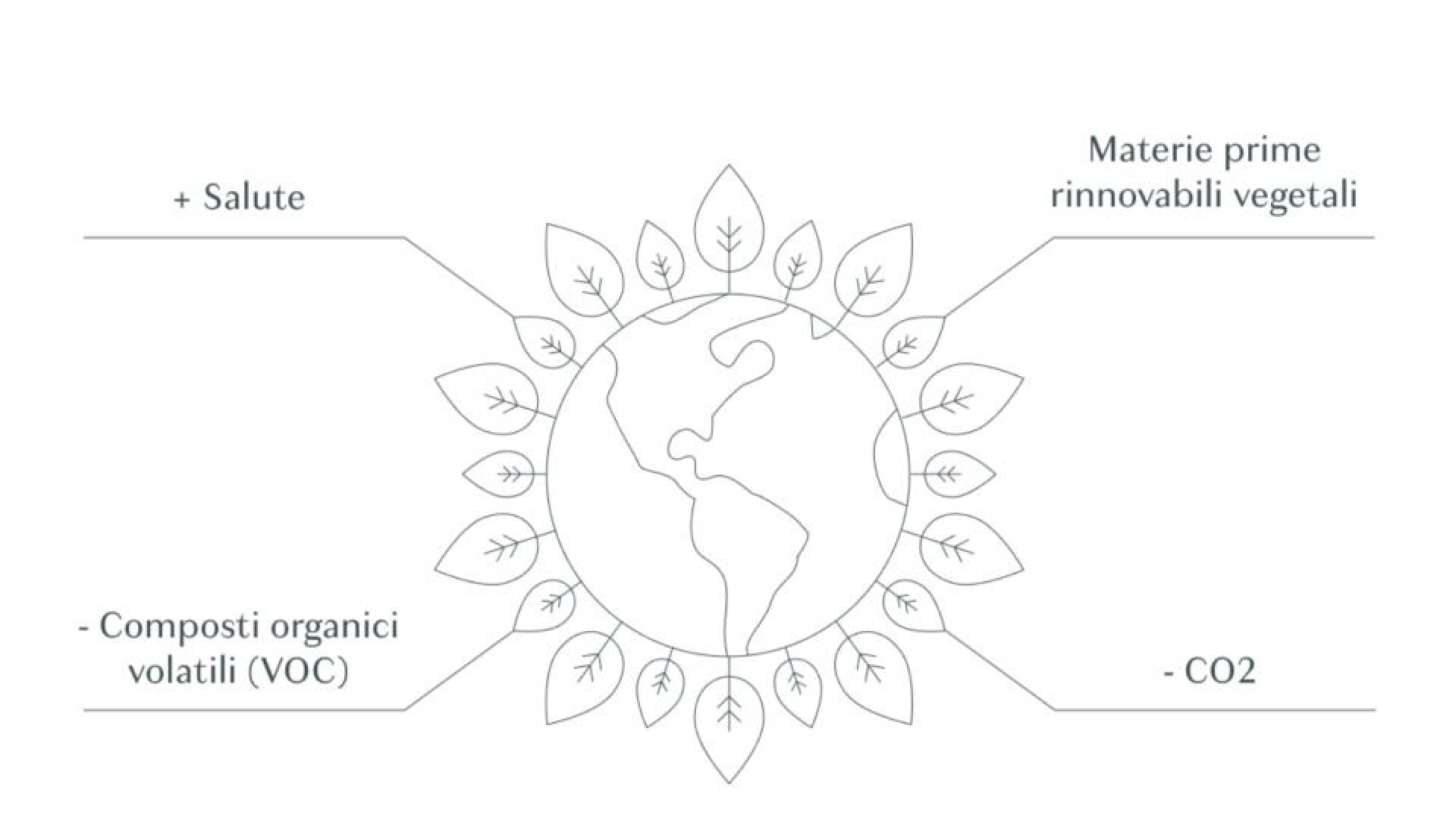 A Sustainable Future in Interior Design
NovaMobili's Bio Lacquering is a testament to the commitment to a sustainable future in interior design. This technology not only reduces environmental impact but also promotes a healthier environment for those living and working in painted spaces. With NovaMobili and Bio Lacquering, it's possible to reconcile the beauty of design with environmental responsibility.
If you are a designer, architect, or interior design enthusiast looking to embrace sustainability, NovaMobili's Bio Lacquering is the ideal choice. It combines stunning aesthetics with environmental commitment, helping to shape a greener and healthier future for all. Contact NovaMobili today to discover how Bio Lacquering can be an integral part of your next interior design project.