We are in May and what better time to fantasize about your garden? Let's have a look at the elements you need to have a beautiful garden.
Table and chairs
Let's have a look at Timber from Devina Nais in the photo.
The table top is made of solid oak, 3,5cm thick.  The unusual styling of the wood transmits the value of this beautiful garden table, which fits perfectly into its environment.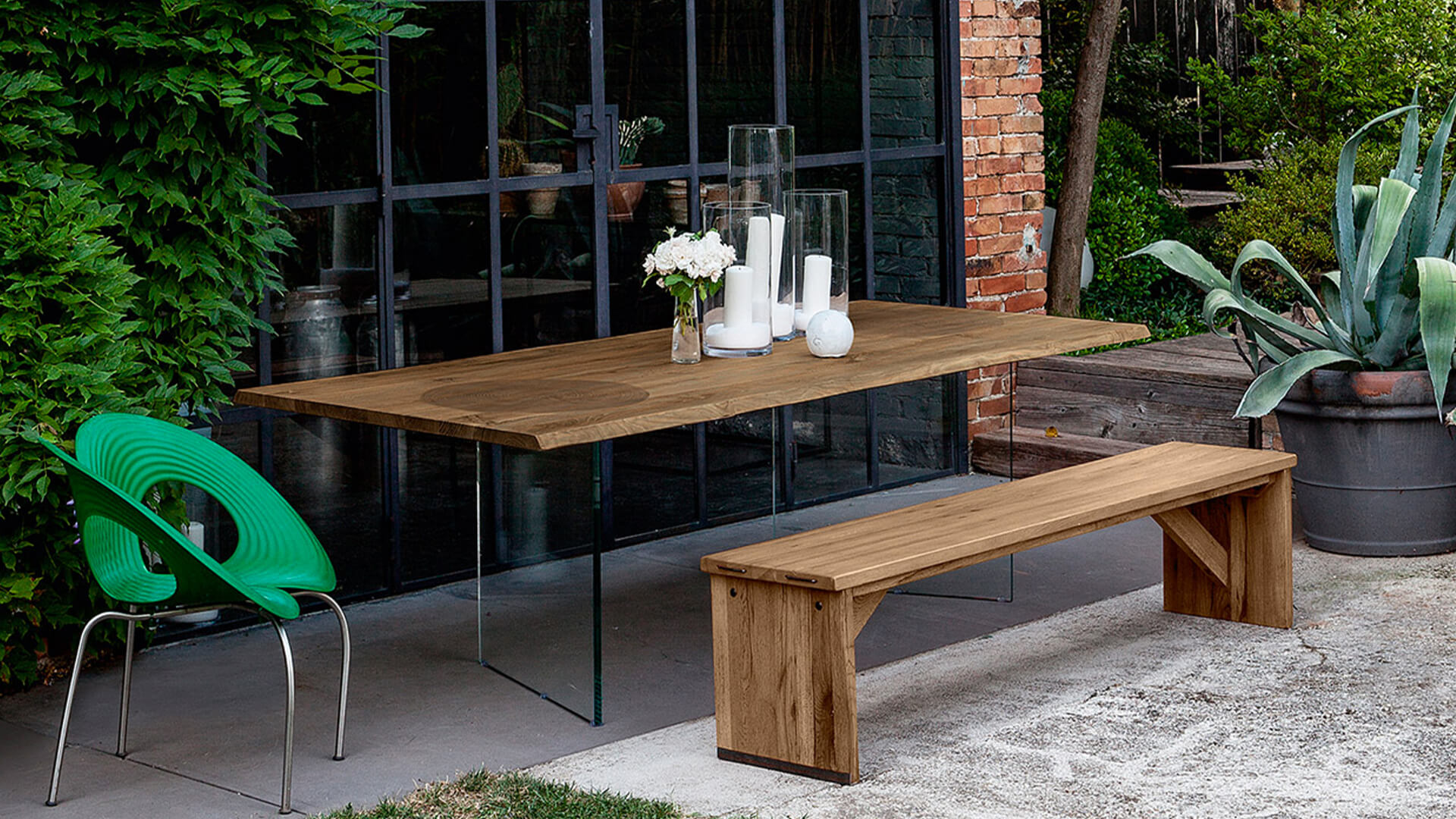 Bontempi proposes the Sander Outdoor model. This is a fixed table that comes in two in two rectangular shapes or in oval, with a structure in lacquered steel. You can choose the material of the table top and you can opt for a top in wood with different finishes, in glass as in the photo or in marble.  As in the photos, you can combine your table with the beautiful Freak chairs and Boss stools.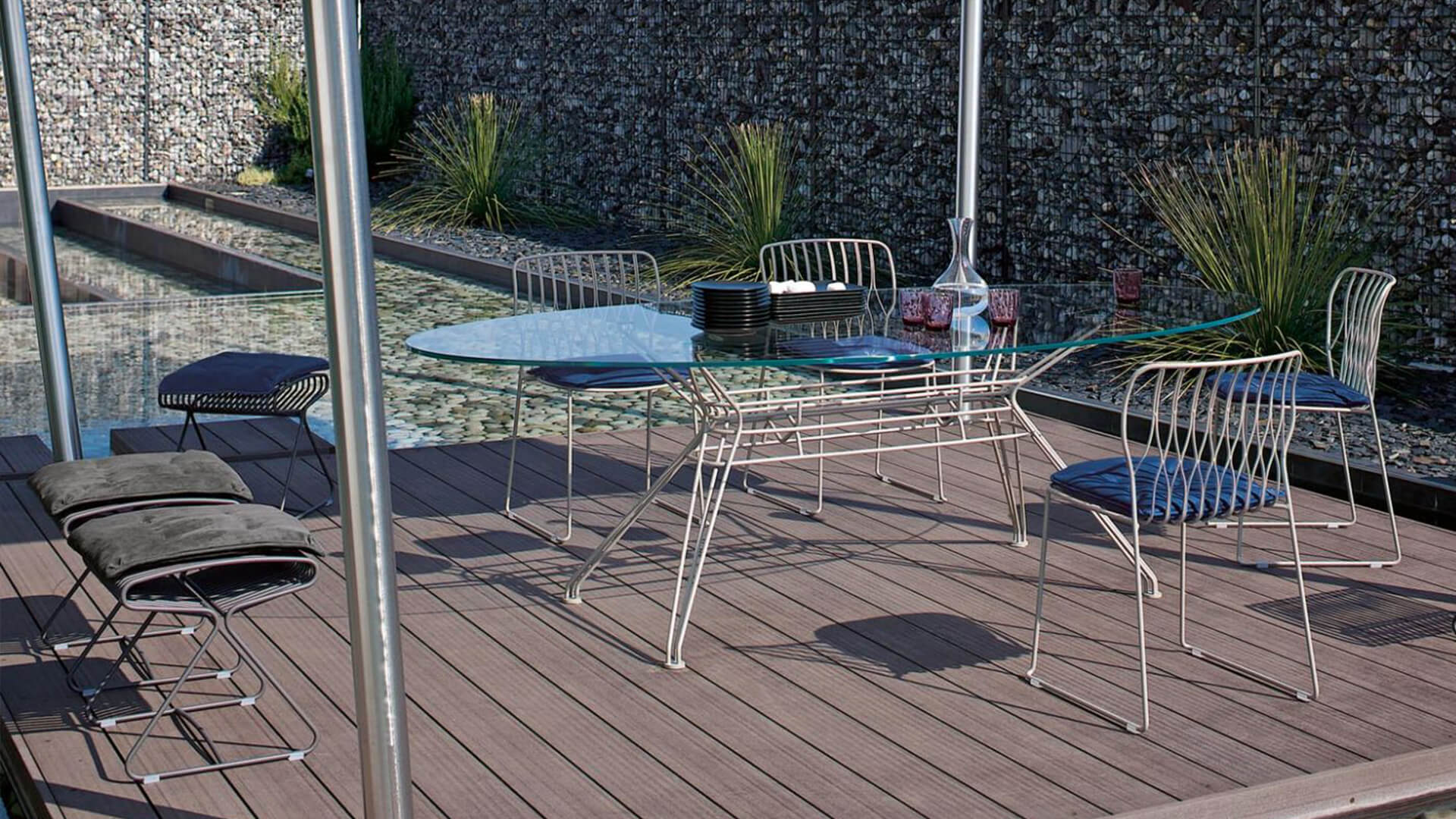 Lighting system
The Angolo model from Penta is a minimalist monoblock structure.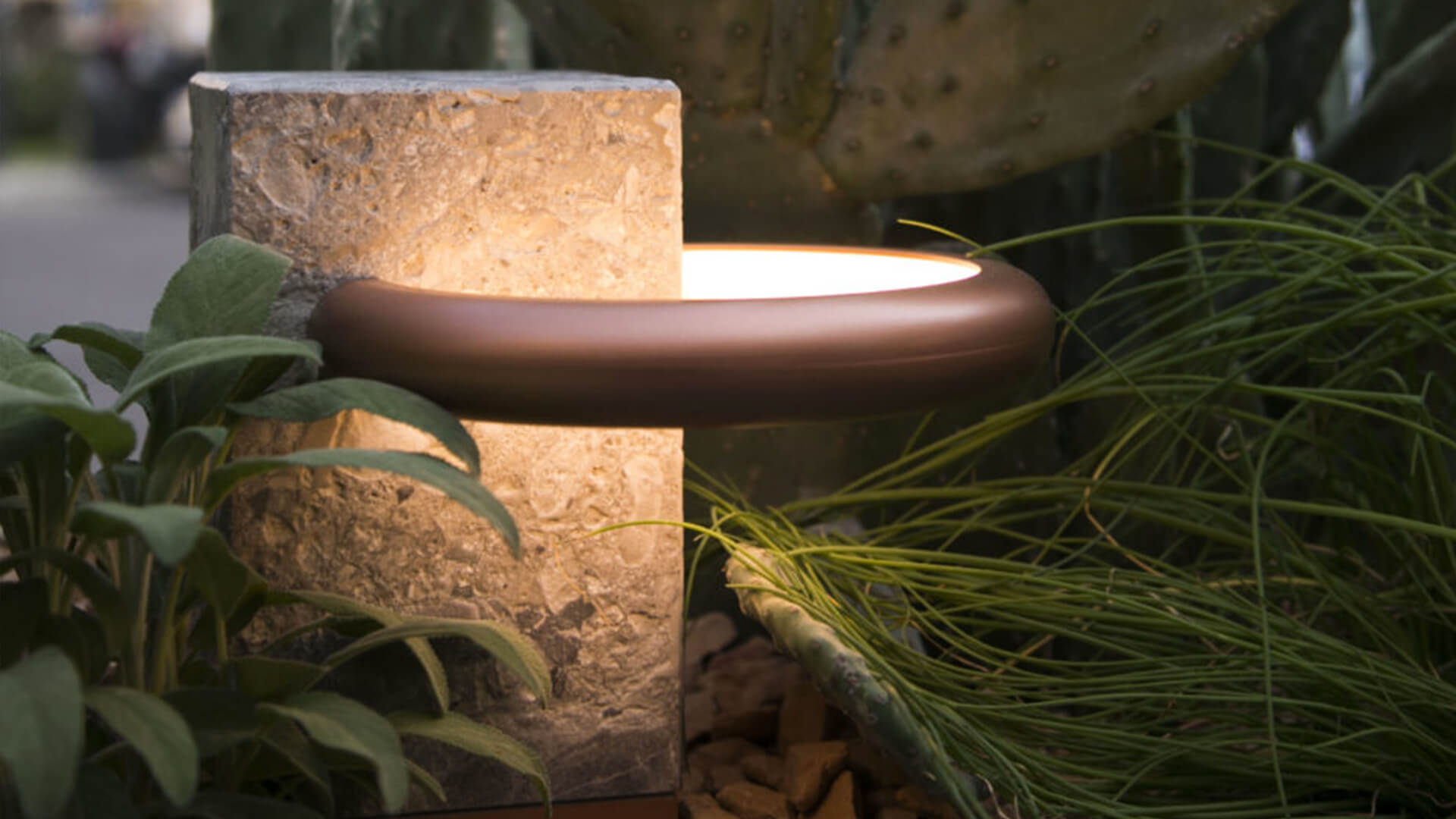 A completely different proposal would be the Bag model.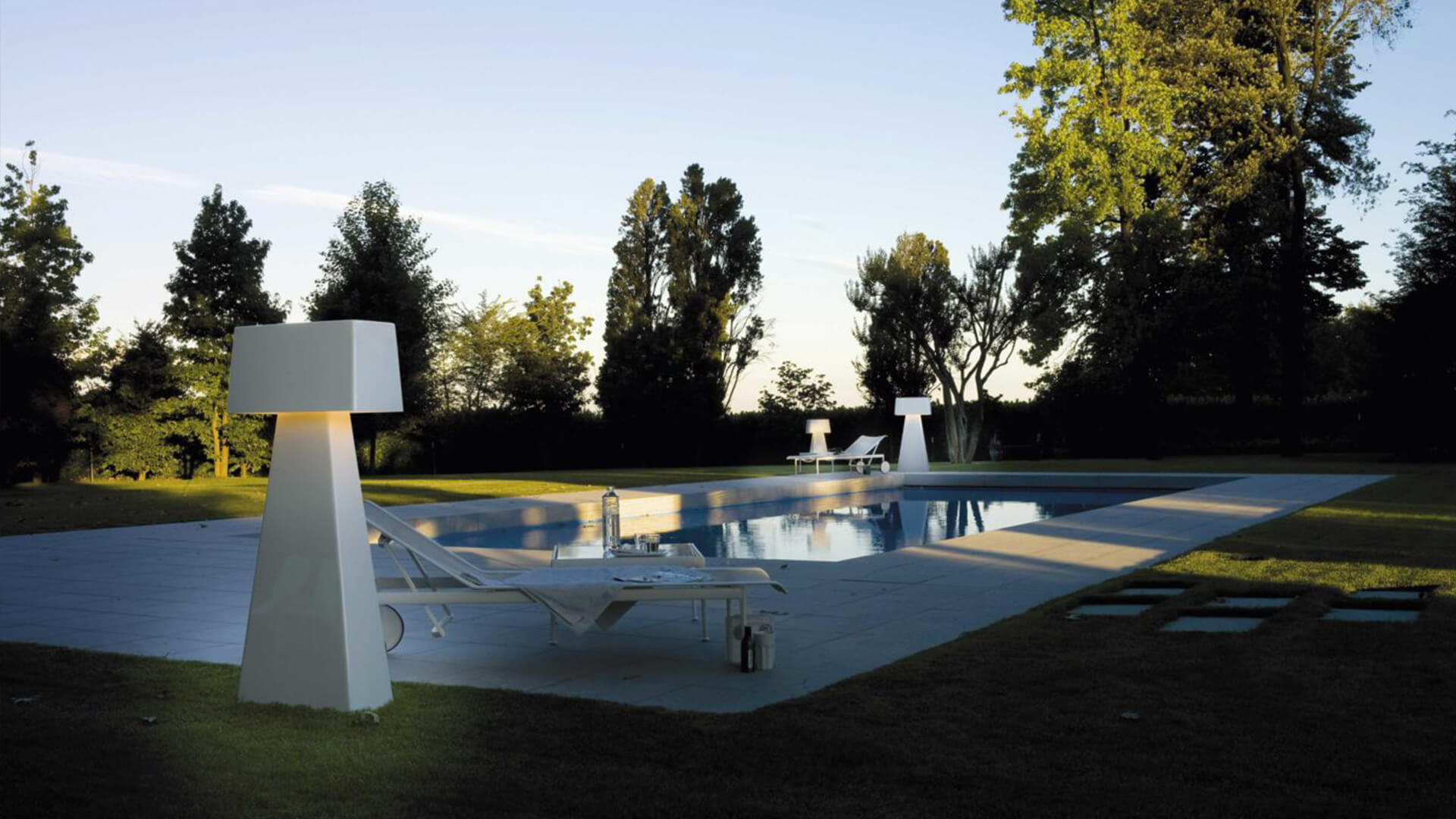 The Swimming Pool
Another element and perhaps the thing that everyone dreams of for their own garden, is a swimming pool.
The Spa line from Treesse has models that are good for the smallest of courtyards and even terraces.