Modern kitchens are distinguished by their design with clean, simple lines and trendy colour combinations and their choice of appliances.
The oven has evolved to become a great teammate in the kitchen, thanks to the many possible cooking modes and options. The microwave oven also changes its place and appearance. Microwaves are built-in, often placed on top of the traditional oven in the same column or inside the wall units.
We will talk about fridges, which are increasingly digital and have many functions. Still, dishwashers have also changed over time, becoming indispensable elements for a truly modern kitchen, in step with the times.

Finally, we will see a new appliance that makes more and more room in the kitchens of 2021, especially in open-plan kitchens; we are talking about wine cellars for storing wine.
Now let's take a look at some of the best products from our partners Neff and Avintage.


Oven
Anyone who loves to cook knows that an oven has to be chosen very carefully. Many factors determine the right product, and Neff, with its wide range of proposals, offers a whole new world of possibilities. With 15 different cooking modes, Neff ovens can turn even the least passionate cook into a star chef.
Neff offers ovens for every need, for example:
• VarioSteam ovens with conventional cooking and steam supply
• CircoTherm ovens, which, with a particular heating element placed around the air fan, allow the heat to spread evenly over all the oven shelves. You can bake, grill, roast... flavours do not transfer or mix.
• Ovens with the pyrolytic self-cleaning system for easy cleaning of the appliance.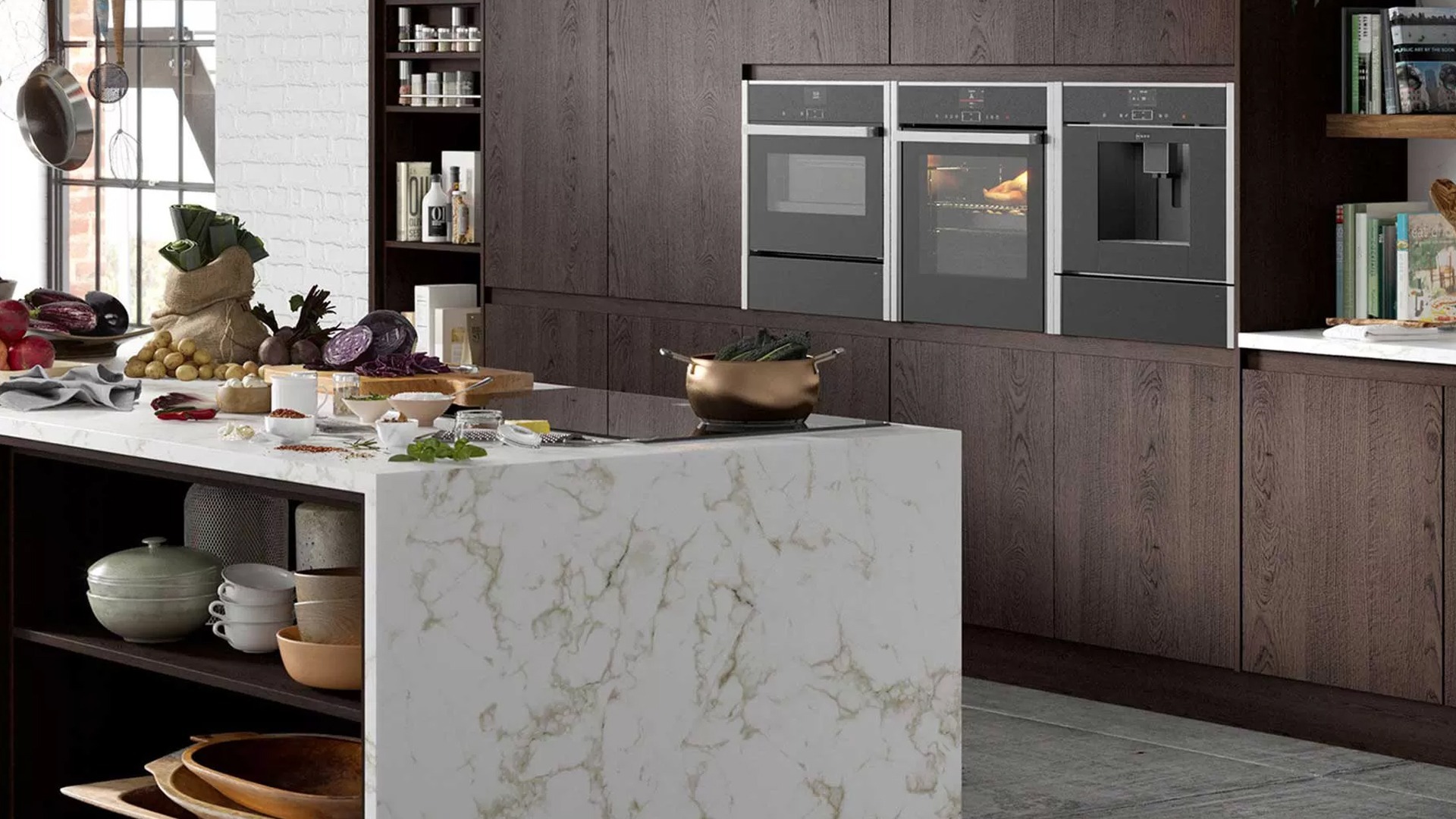 One example is the N 50 series oven with steam. This appliance has an AddedSteam function to make your dishes juicier thanks to the steam pulses' moisture.
The Hide & Slide retractable door is not only convenient and functional; it also gives an exclusive design touch to the oven and your kitchen. It is also equipped with the dual cleaning system: EasyClean for quick and easy everyday cleaning and the pyrolytic self-cleaning system for deeper cleaning. Also, the LCD and automatic cooking programs make it an easy and intuitive oven to use.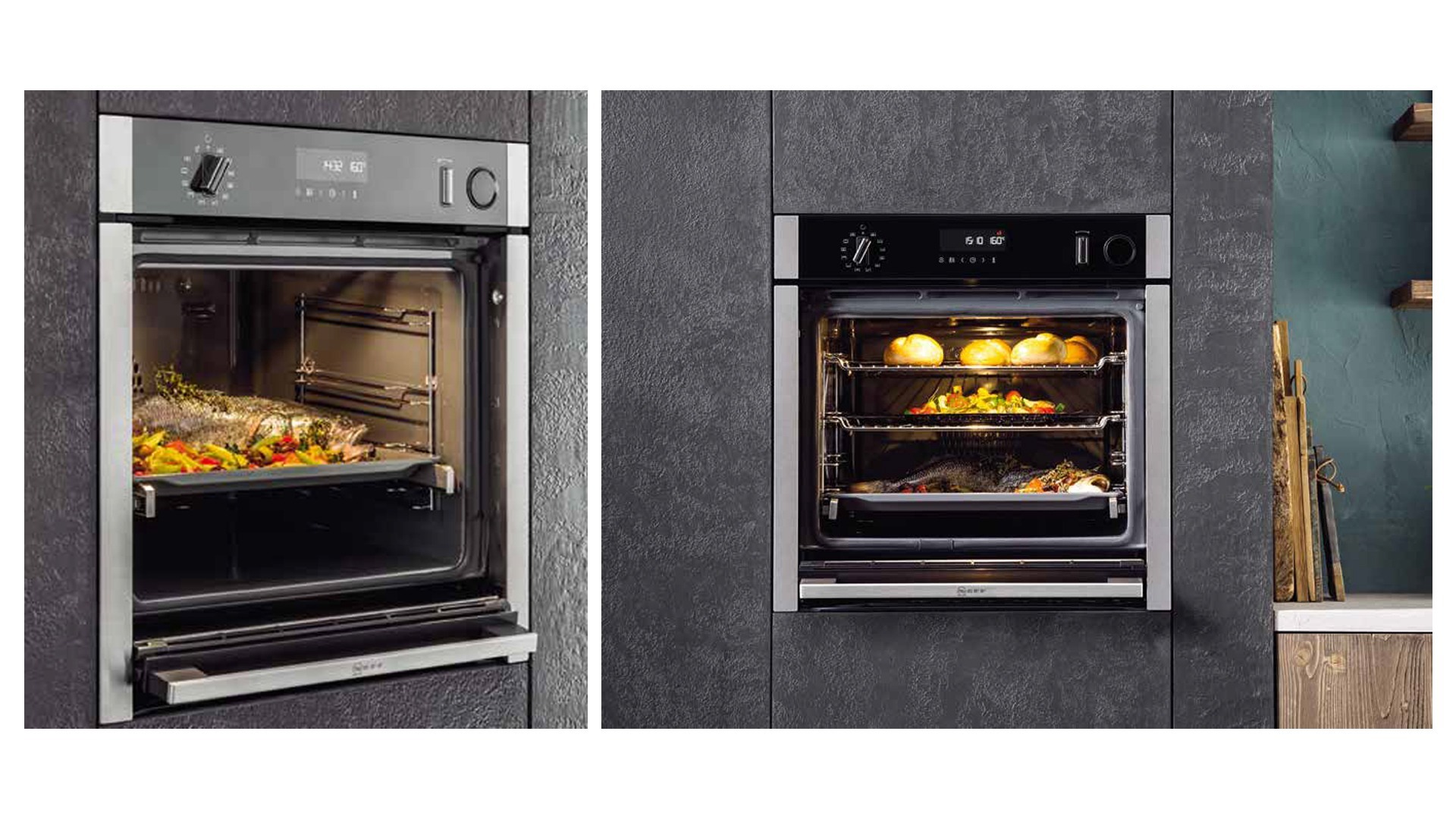 Microwave
Another household appliance that is increasingly difficult to do without is the microwave. This type of cooking is a valuable ally for those pressed for time but don't want to give up good, healthy cooking. You can defrost bread, reheat a ready-made dish and even create new recipes, all in no time at all!
Usually, the microwave is chosen to be built-in and inserted above the traditional oven or in a nearby column, almost defining the area dedicated to cooking.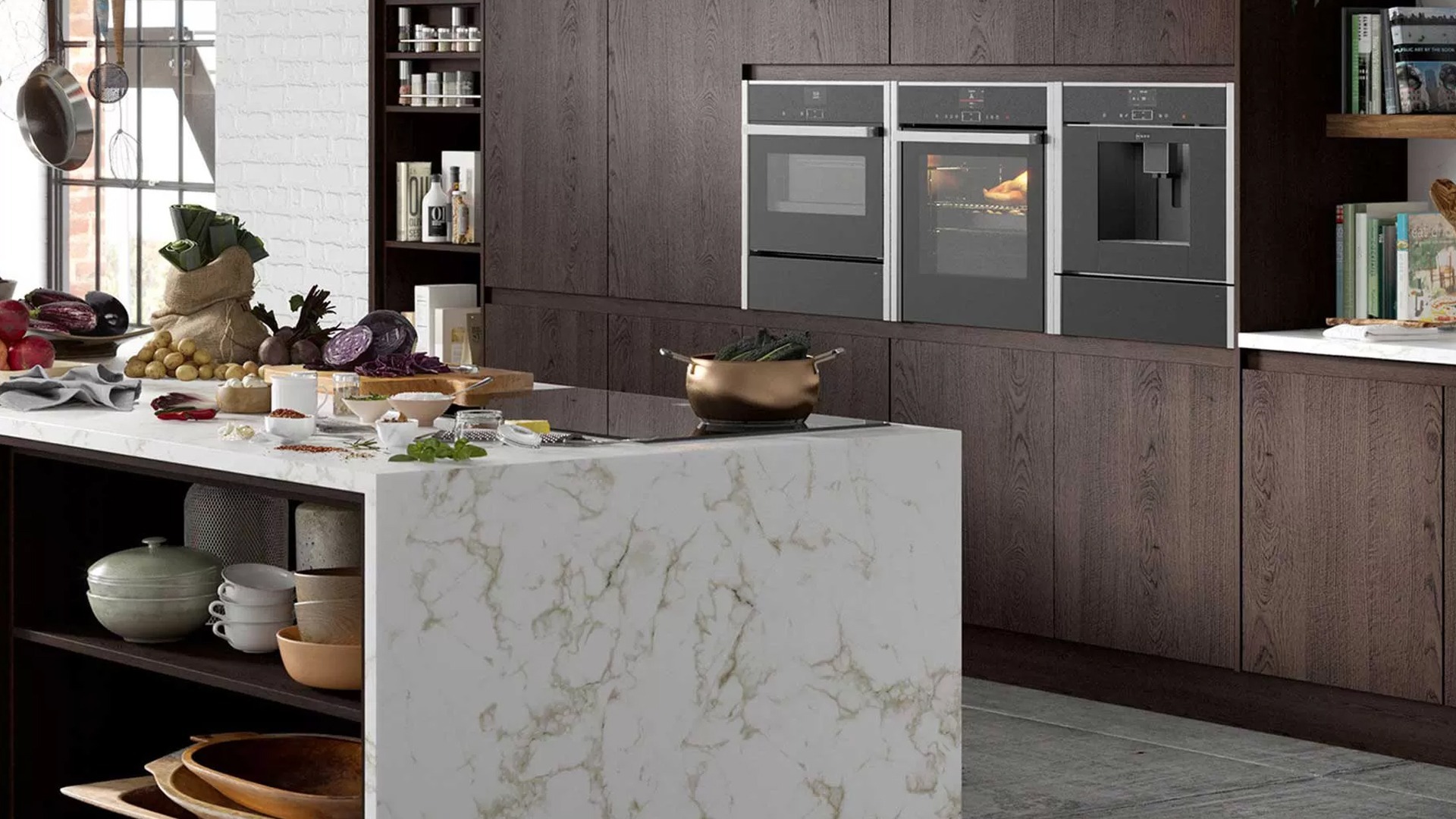 Again, there are many models available with infinite functionality.

There are handy automatic programmes that suggest the most suitable cooking times, a full-touch TFT display with a memory function that lets you select your favourite settings at the touch of a button. 

If you want small models to heat up quickly, some models fit into wall cabinets.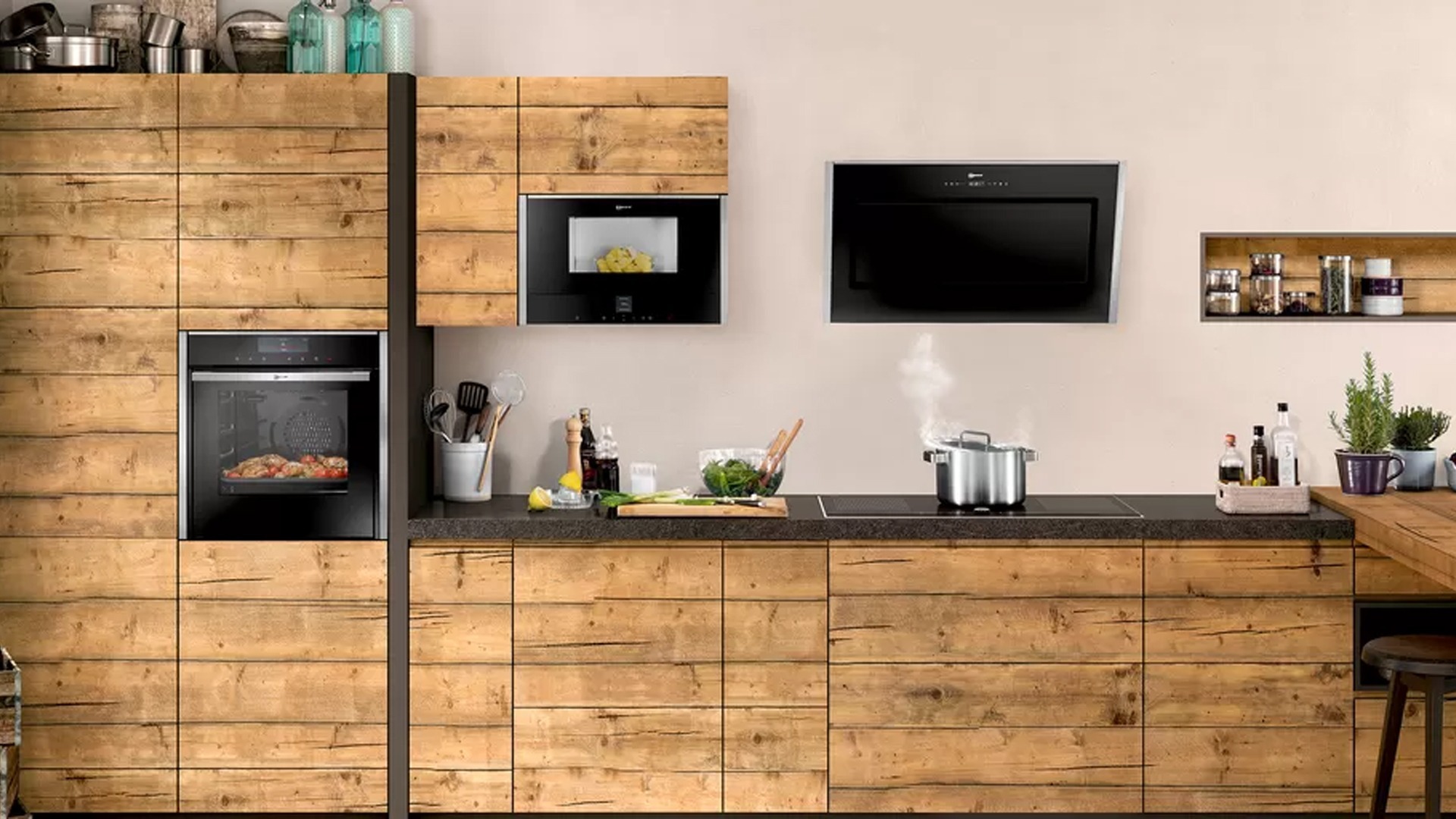 Read also Choosing an electric oven.

Refrigerators
Like all household appliances, the space for 'cold' has changed. Whereas in the past, people opted almost exclusively for built-in refrigerators, today they prefer the new, modern, large free-standing refrigerators, naturally when space permits.

These are preservation appliances with many food-specific functions.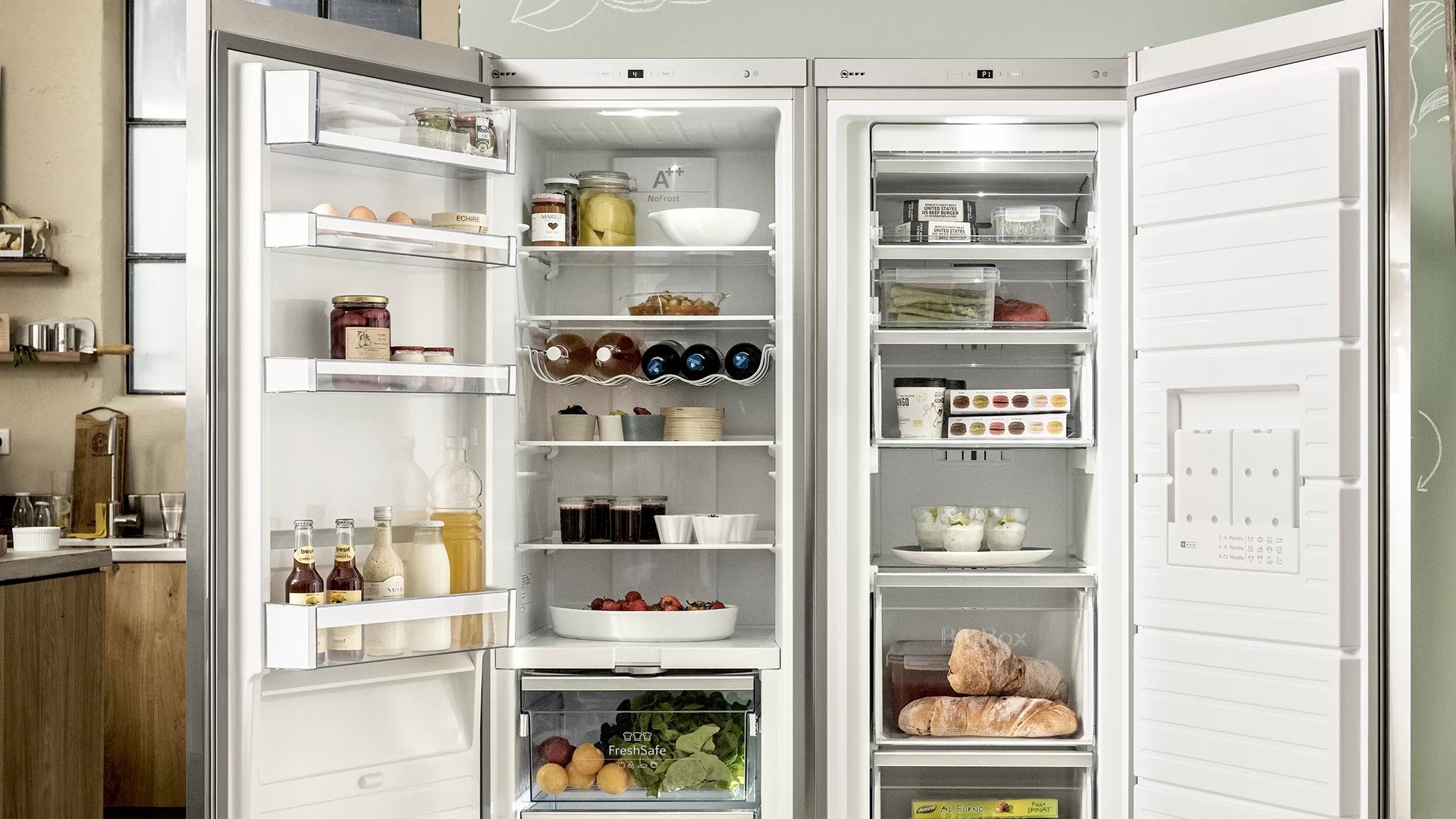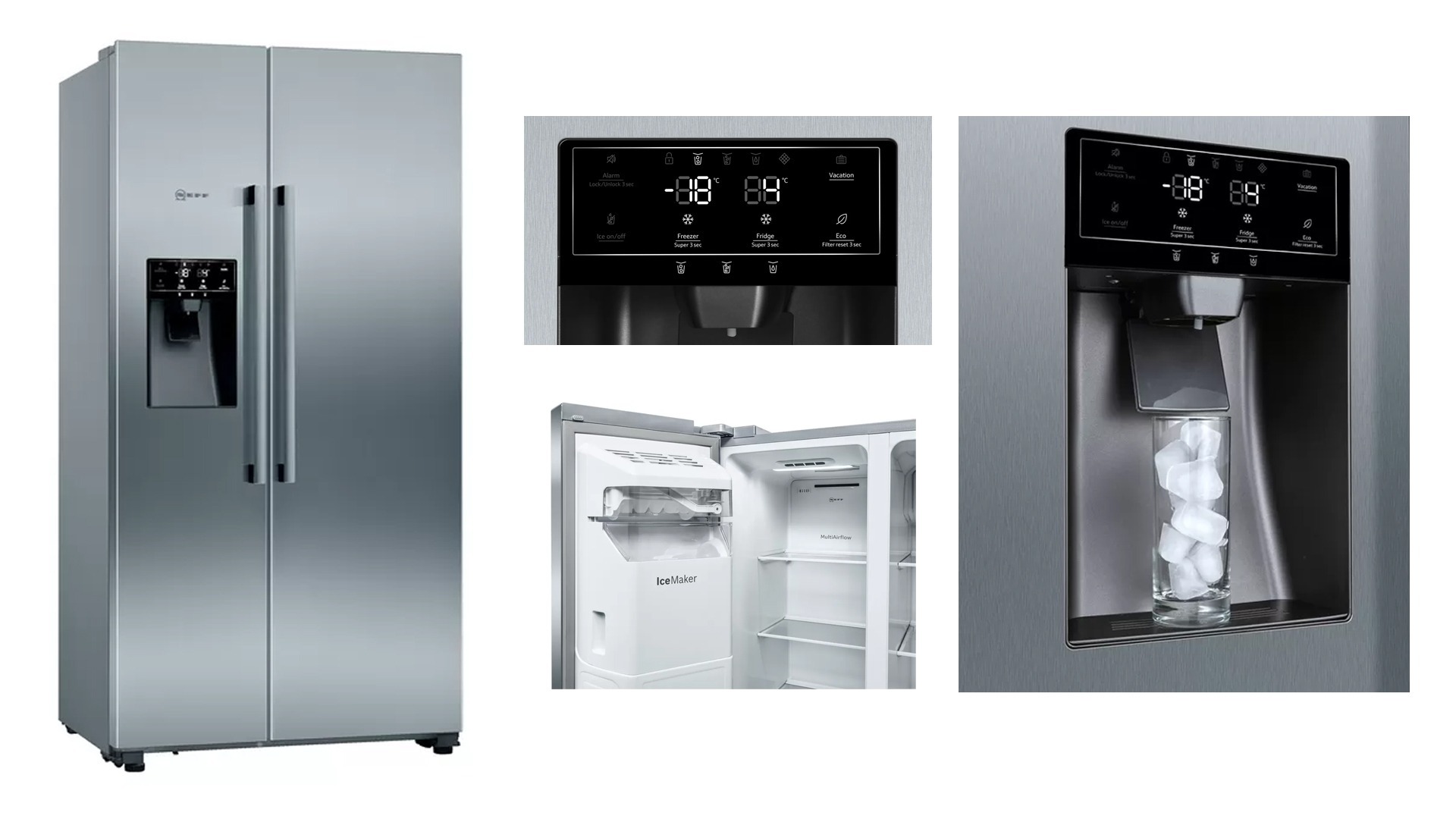 In the picture, we see the N70 model from Neff. A fridge freezer with an ice and fresh water dispenser connected directly to the water supply. It uses the No Frost cooling system in the freezer area, which prevents the formation of frost and makes it no longer necessary to defrost the freezer manually.
Refrigerators Cellar
We offer the brand Avintage, which provides wine cellars for real wine lovers. With these appliances, your wine will be stored at the optimum temperature, and your kitchen will have an extra touch of class. The offer consists of built-in and free-standing models with steel or black frames with capacities from 22 to 97 bottles.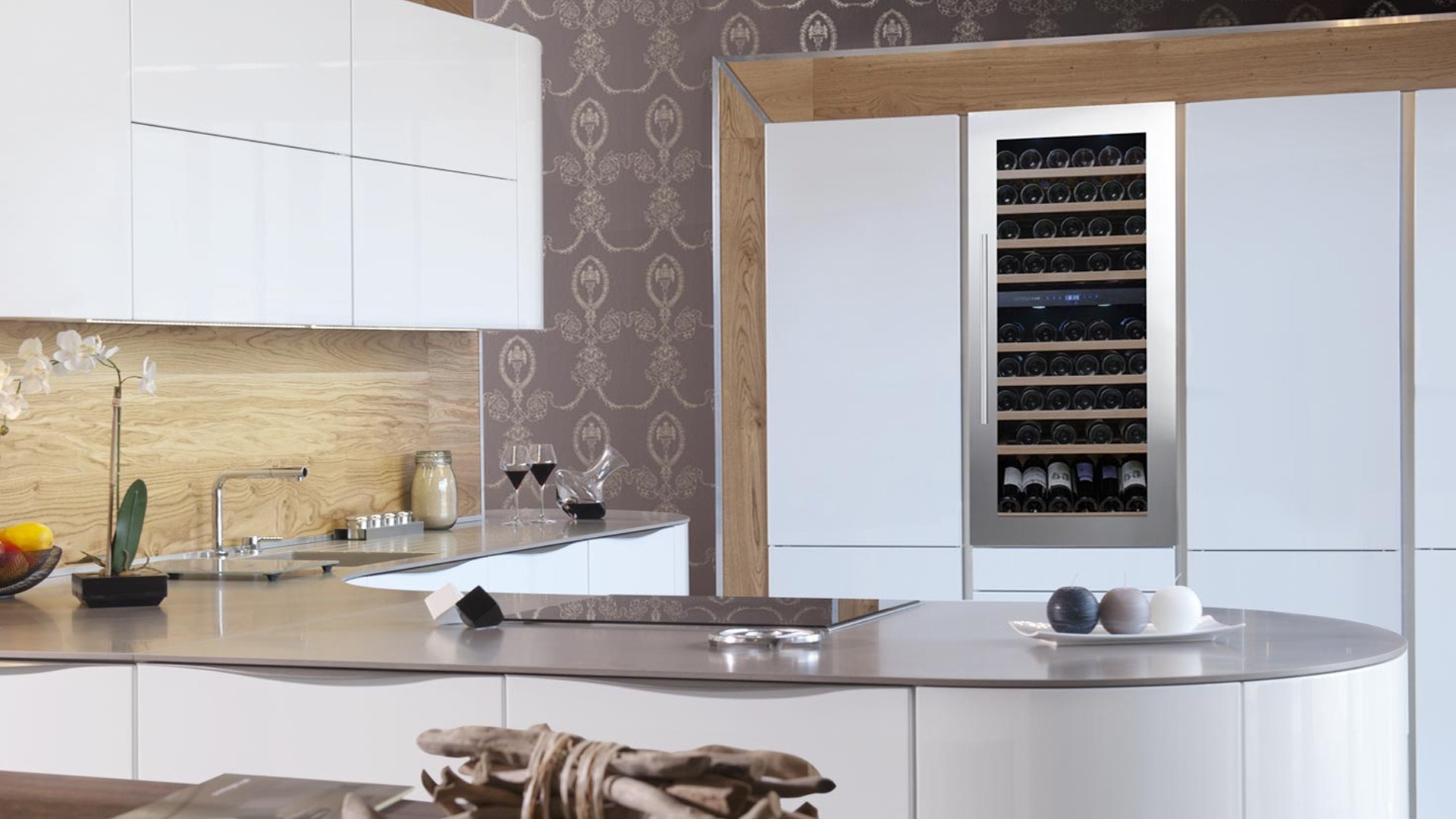 Dishwashers
Nowadays, nobody wants to be without a dishwasher. It has reached a high technological level with reduced consumption. The best performing models consume less than 10 litres of water.

Like the microwave oven, it's a great companion if your goal is to save time. At Neff, the best models have dish drying with Zeolite, a mineral that absorbs moisture and turns it into heat. Thanks to this material, the hot air is distributed evenly, with excellent results even for plastic crockery.
The 3rd cutlery basket is not to be skipped - you will have even more space for your crockery.
There are also cutting-edge solutions such as the Time light, which projects information directly onto the floor on the stage of the selected washing programme and the time remaining; the Vario speed plus, which reduces washing times by up to 66% while guaranteeing the same performance, and the wi-fi connection to control the dishwasher from your smartphone both at home and away.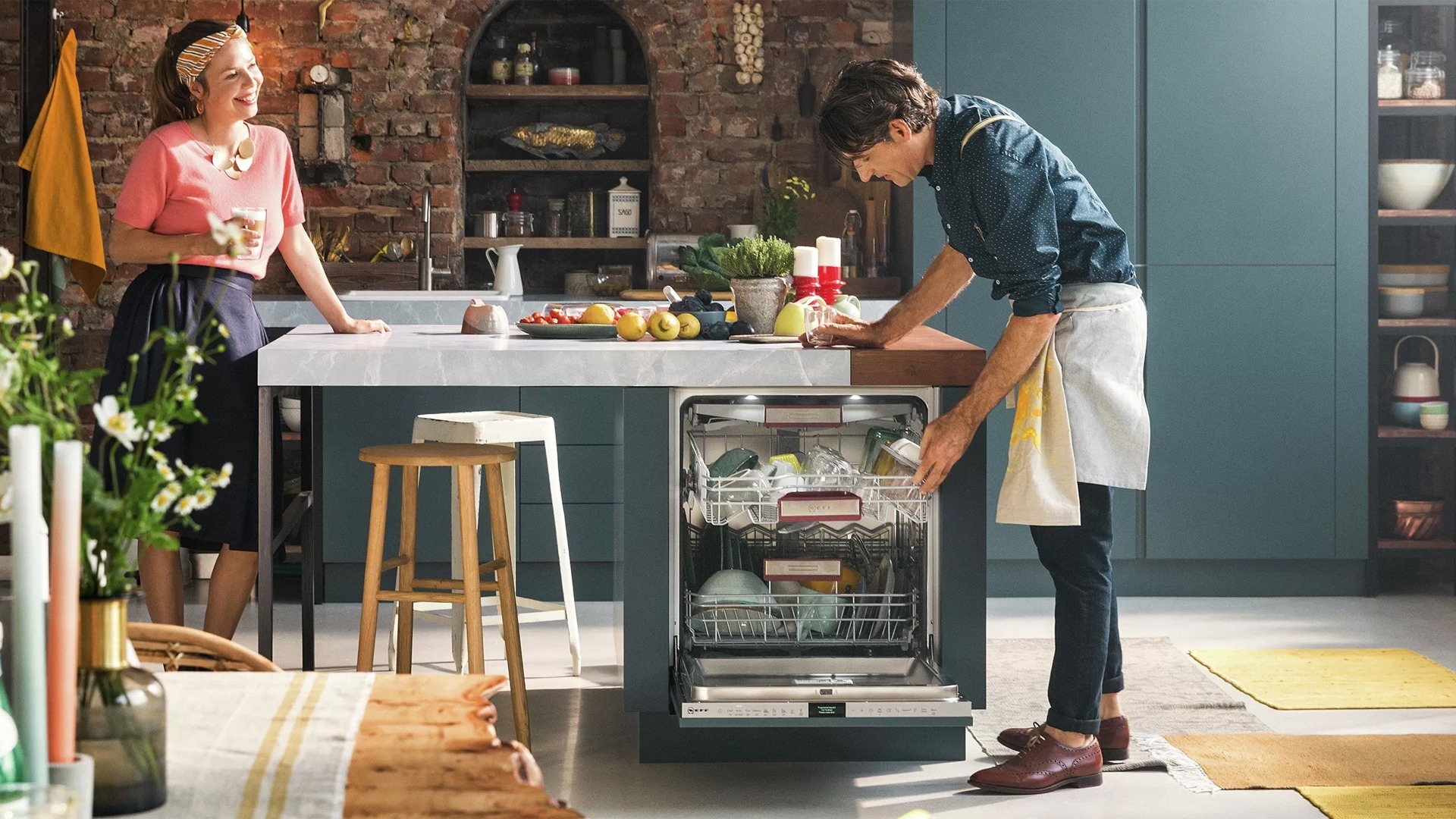 If you are looking for ideas and inspiration for your new kitchen, look here and get inspired.