In small flats, it is increasingly common to have to combine two rooms in the same place, combining practical and functional aspects with more aesthetic and design aspects.
One example is the guest room, which is increasingly used today as an office area, or the opposite, the home office, which can sometimes be used as a guest room. Today we focus on the furnishing of this room, offering comfortable and beautiful solutions at the same time.
To start furnishing a room where the studio and guest room can coexist, the first question to ask is: how to create a harmonious combination between bed and desk? These are the two elements that cannot be missing: the bed and the desk.
It is not enough merely to put them in the room; you have to create a harmonious arrangement, which does not generate disturbance either to those who study or work nor to your guests.
Beds: transformable solutions
If you have little space, the transformable solutions are the most suitable.
For example, the Twiddy flap bed by Nidi allows you to optimise all the available space. The bed stays on the wall until you have guests, in which case you can pull it down and let friends and relatives rest comfortably.
Although this is a model designed for children's rooms, by choosing the right finishes and the correct details, it is also perfectly suited to more adult environments.
Beds: sofa bed
Another exciting solution is the sofa bed. In this way, in addition to having a bed for guests, you will also have a cosy corner in the study area to enjoy your breaks during the working day.
Let's see some examples always taken from Nidi; its products are so versatile that they are perfect for furnishing rooms of type.
The Whippy sofa bed, thanks to the possibility of adding one or more padded sides, is a perfect solution for the study/guest room. Our advice is to keep only the back one so as not to weigh down and occupy the space in the room. The advantage of this bed is that you can also add a second pull-out bed base, and this means an extra bed.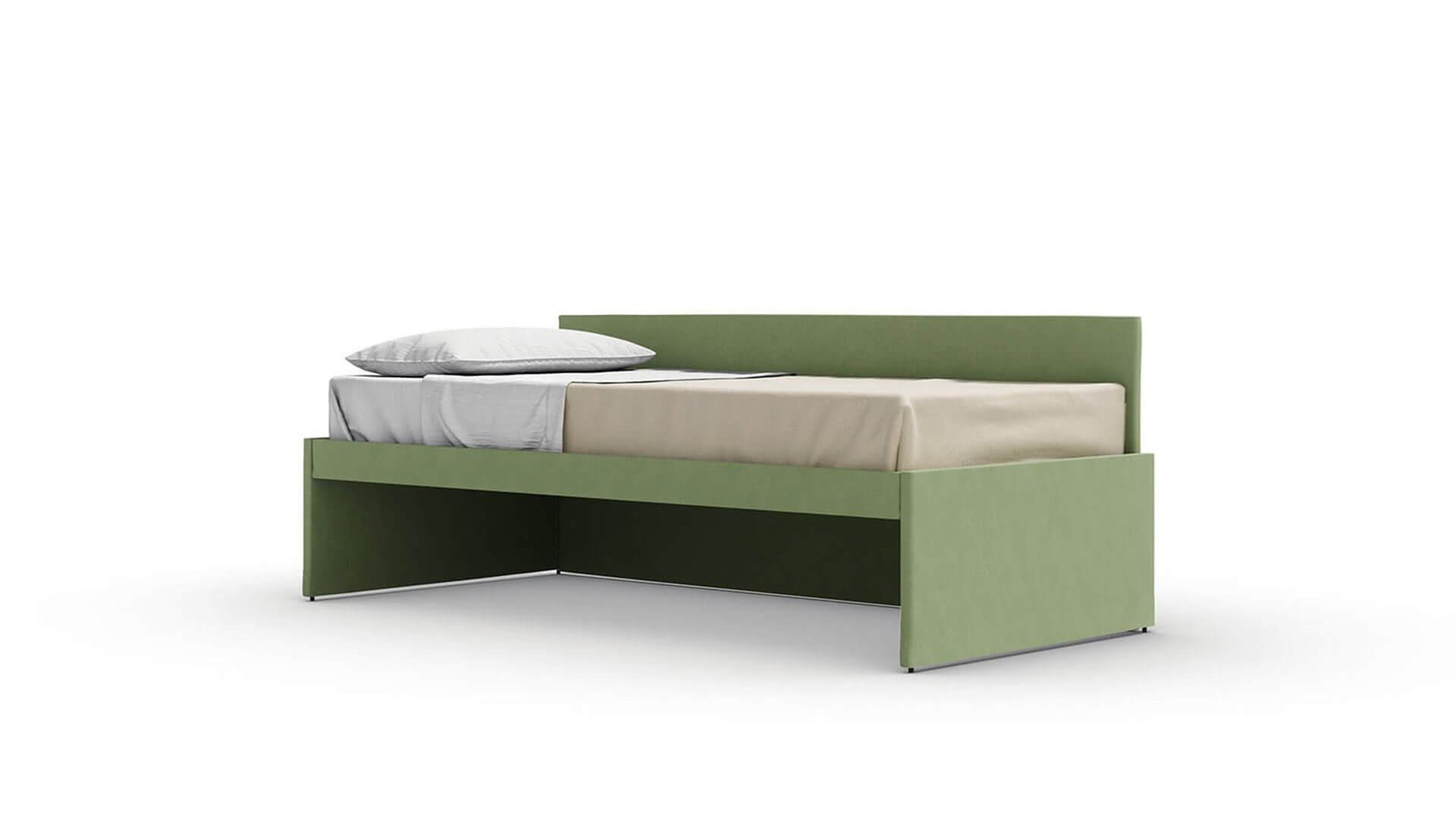 The Bug sofa bed is also a winning alternative for the guest room.
It is a raised proposal, and this will give air to the room, making it look more spacious. The Bug model is comfortable both as a bed and as a sofa, and in fact, it is equipped with two padded cushions that offer a pleasant feeling of comfort and relaxation.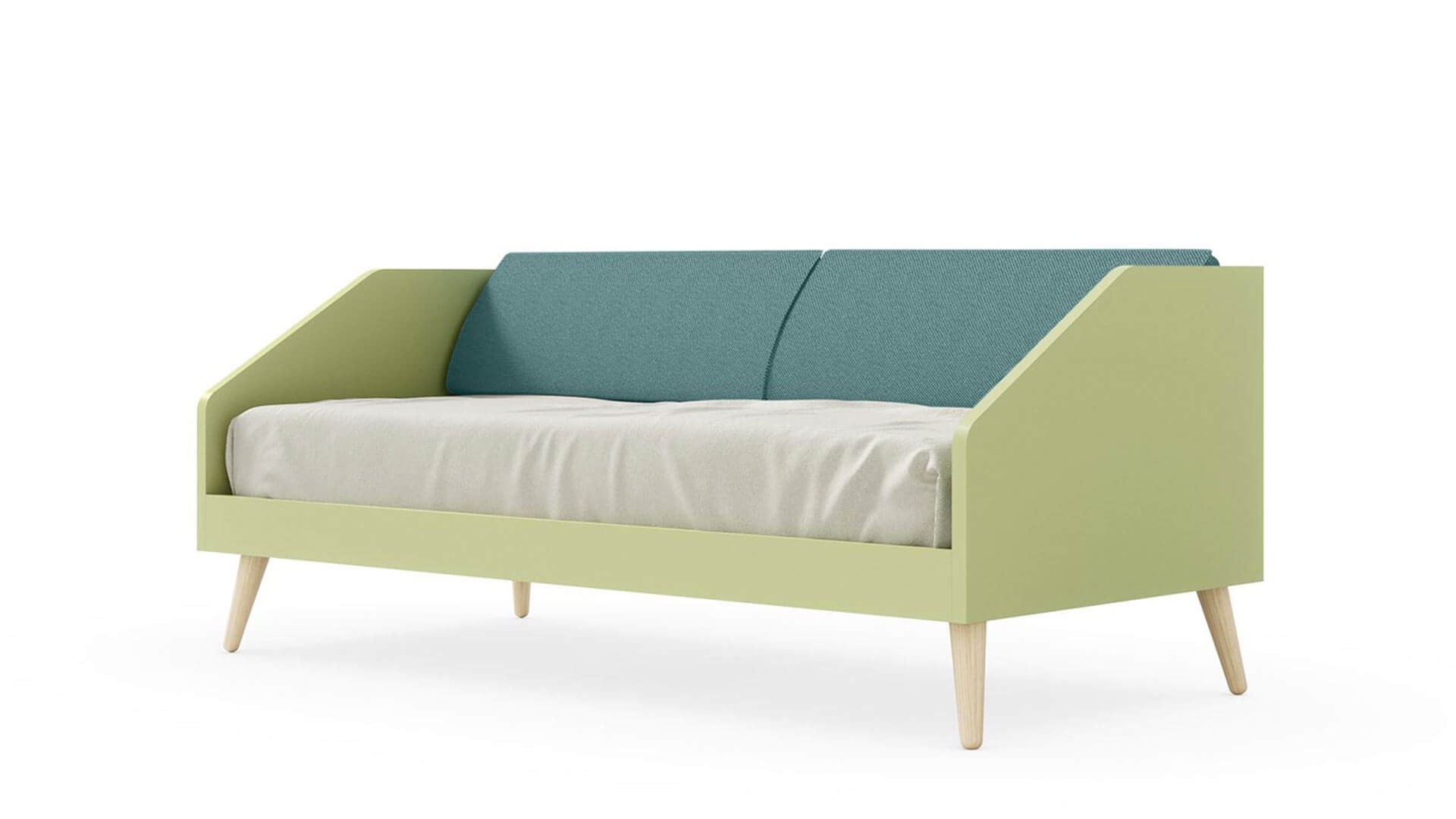 Feet and cushions can be chosen according to your preferences and needs. Lots of types of feet including those with wheels and lots of fabrics and finishes for the cushions, also with contrast stitching.
Desks and desks
If this room has become your office, a nice desk is what you need. The year 2020 has undoubtedly boosted smart working, and so a simple table or desktop is no longer enough.
Take a look at the About Office desk proposals; you're sure to find the perfect one for you!
Today we propose the Funny model; we believe it is the one that can best meet the space requirements of a room that performs a double function, that of study and guest room.
A desk with a modern, simple and linear design, perfect to match any furniture and bed in the room.
It is available in different sizes, and in six different types of structures, in our opinion, the ring leg and U leg proposals that we see in the following pictures are the most suitable for our needs.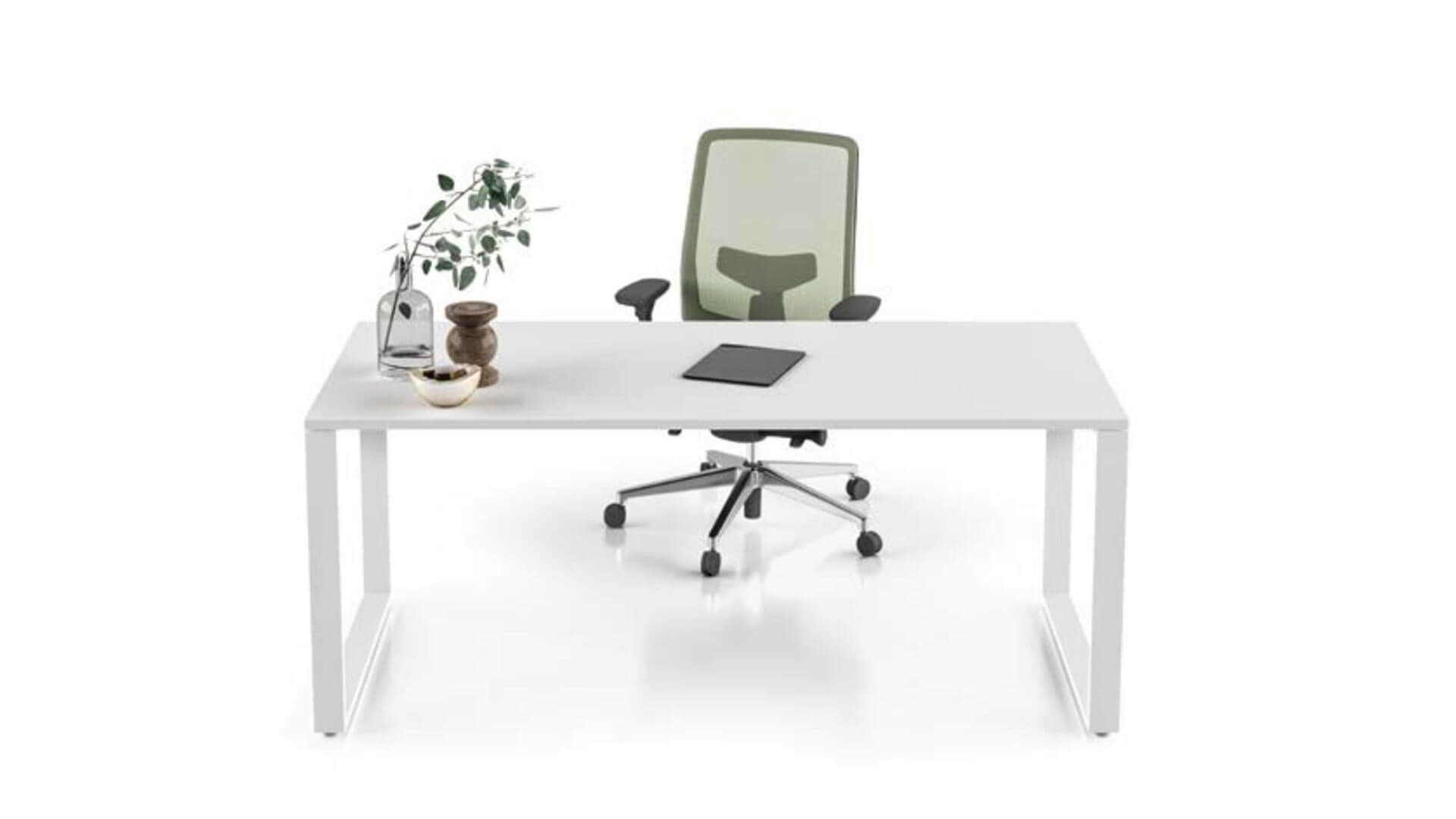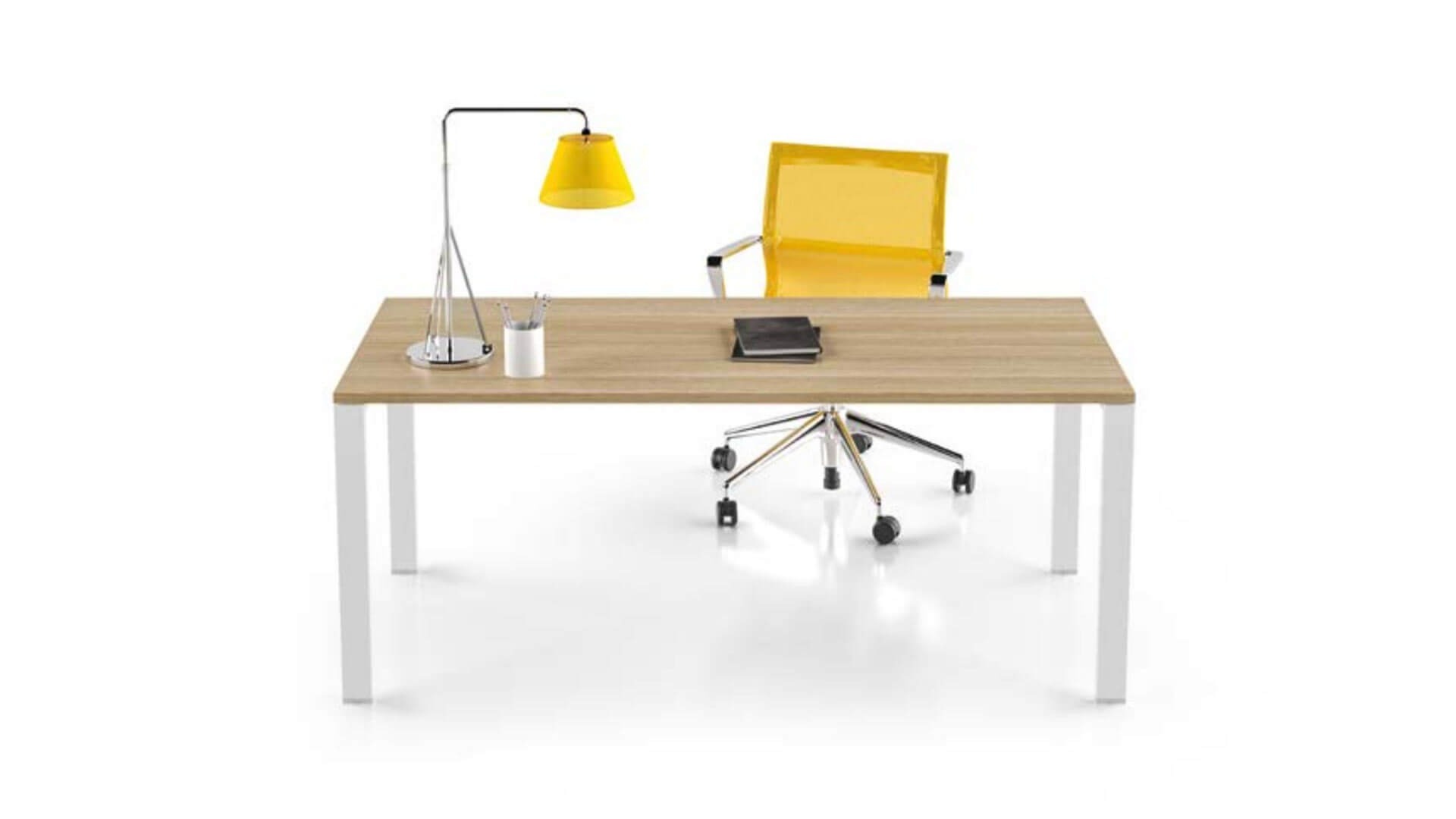 There are many materials and melamines available in the collection, but be careful to choose the most suitable ones for your needs. For the focus room of this article, the most recommended alternatives are the most neutral ones, which can, therefore, be combined without difficulty.
A desk like this, with such a large worktop, is also perfect as a shelf for your guests!
If you still have some space, another element that could be very useful is a filing cabinet or a small locker, always to facilitate your needs of order and organisation but also to have valuable space to offer your guests to store clothes or other things.
Now that you have seen that it is possible to combine a studio with a guest room, we are waiting for you to help you choose the best solutions and thus create your new harmonious guest room/office.