Today we are focusing on a piece of furniture that originated in France and was destined to become, during the Rococo period, one of the most common furniture pieces in high society and the most elegant palaces of the time.
We are talking about the chaise longue. The literal translation is "long chair", and it is an incredibly comfortable seat thanks to the possibility of extending the legs for greater relaxation.
Today the chaise longue has become a common furnishing element, losing a little of its exclusive luxury connotation. We frequently hear talk of a chaise longue sofa, which is increasingly confused with the corner sofa; in reality, the chaise longue, sofa with chaise longue and corner sofa are three different furnishing elements.
Let's start with the corner sofa: this is usually a large sofa characterised by a corner that gives it an L shape. It is designed to be placed alongside two walls. The latest interior design trends see it as the protagonist of large living areas, capable of harmoniously dividing spaces within a single large room.
The sofa with chaise longue is more commonly defined as the sofa with peninsula. The peninsula is the extension of one of the sofa seats and allows the legs to be extended, just like the chaise longue.
We would now like to show you a few models:
Apelles by Midj 
The painted steel frame is light and does not weigh down the environment, seat and backrest in leather. Structure and upholstery are also available in other colours, so you can choose the one that best suits your decor.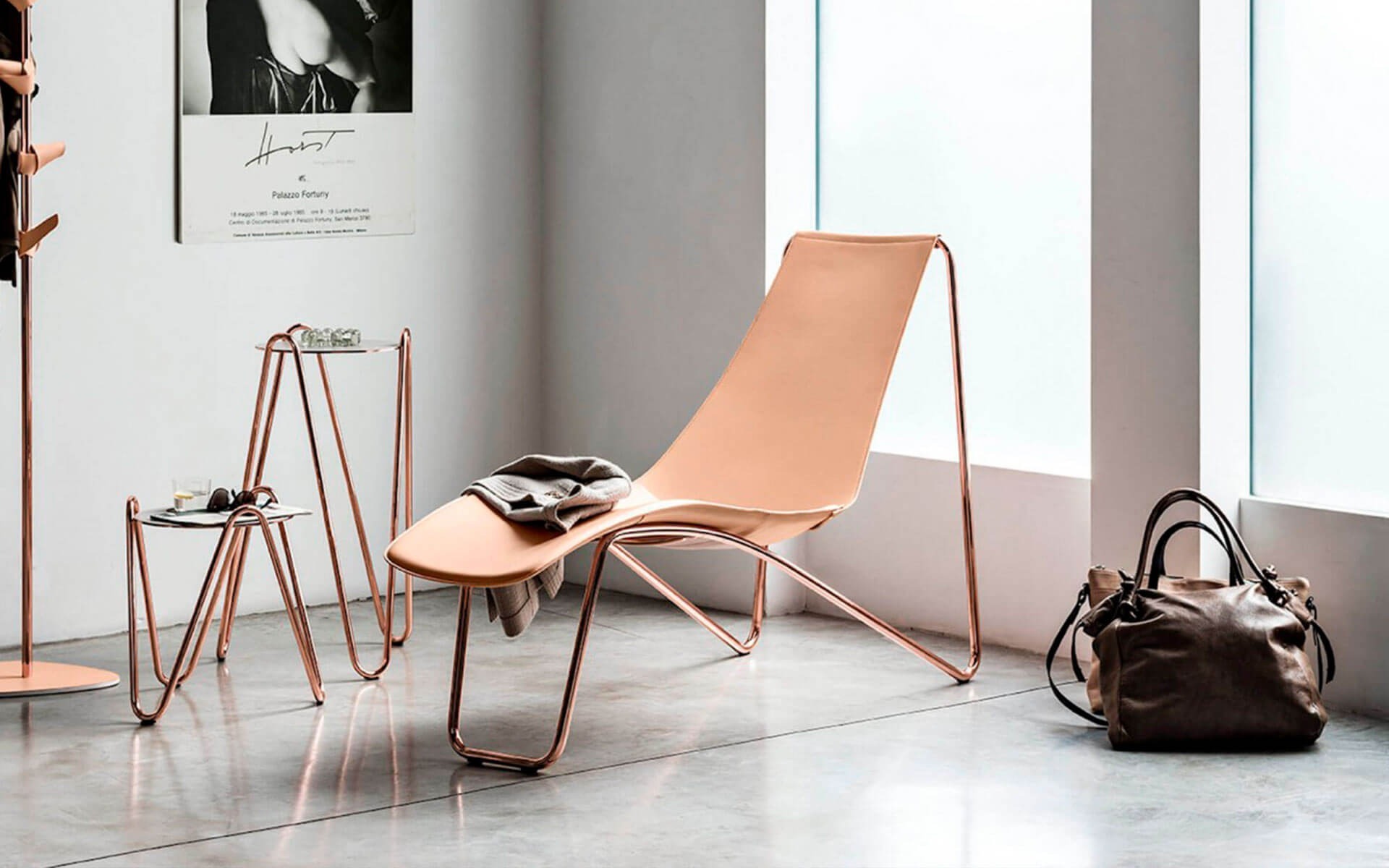 Casanova by Cattelan Italia
With structure and swinging system, perfect for lying down and letting comfort and convenience wash over you.
Donovan by Cattelan Italia
A more attractive design, perfect for furnishing the corner of your salon in style remained bare.
Sylvester by Cattelan Italia
A beautiful chair on wheels with a steel and wooden frame, upholstered and covered in leather or faux leather. Leather or faux leather, with more colours available. 
Its shape makes it incredibly comfortable, suitable for reading and relaxing afternoons. With a chair like this, you can give a modern touch of class to your living area, your study or any environment you decide to put it in.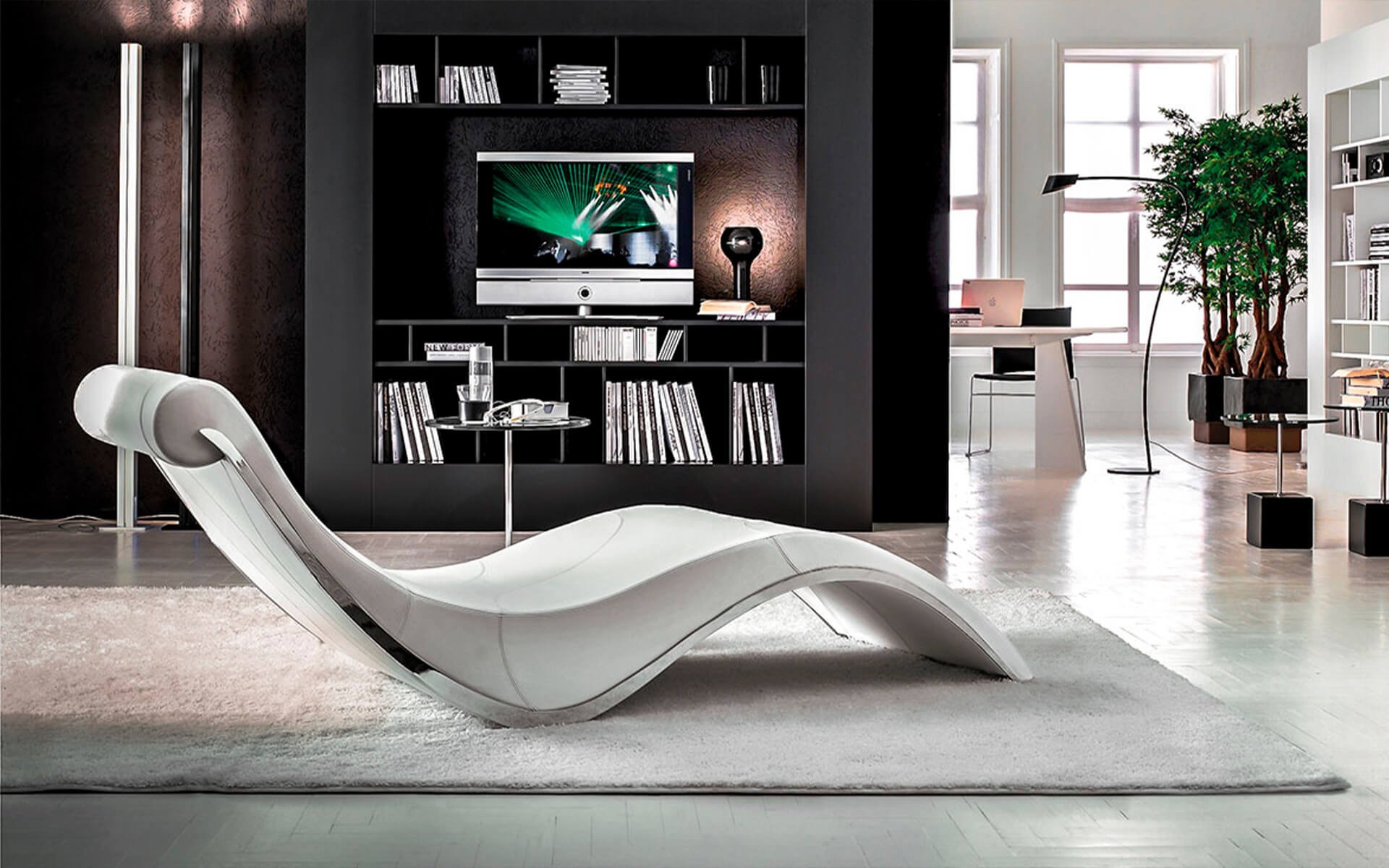 Now that we've shown you some examples of modern chaise lounges, you may be wondering how to choose the one that best suits your needs. Here are some simple tips:
• Choose the design of your chaise longue carefully
As we have seen, the shape is relatively conservative, but materials and upholstery can give it an ever-changing look, and therefore a different design. Choose carefully the one that best matches the style of your home.
• Take the material into account
If you think you're buying a chaise longue just to complete your home decor, you're wrong.
You'll find you'll be using it more than you realise, which is why the upholstery material plays such an important role. Choose a material that is comfortable to the touch and durable. Our advice is to always opt for high-quality materials.
• Pay attention to the colour palette.
We can have endless colour possibilities, the range of colours is vast but be careful not to get carried away. Opt for neutral colours, which will blend better with whatever colour your furniture and palette is.