EVALUATE THE SPACES AND MEASURES
Evaluating the available perimeter is certainly one of the preliminary steps, before furnishing a terrace and actually deciding what to insert and what materials to use. Clearly, in a confined space, it will not be possible to opt for too large and bulky furnishing accessories, but we will have to think of functional accessories, perhaps expandable, which allow us to create a pleasant and welcoming terrace, despite its small size. On the contrary, a large terrace leaves much more space in its furnishings, allowing us to create a corner of paradise!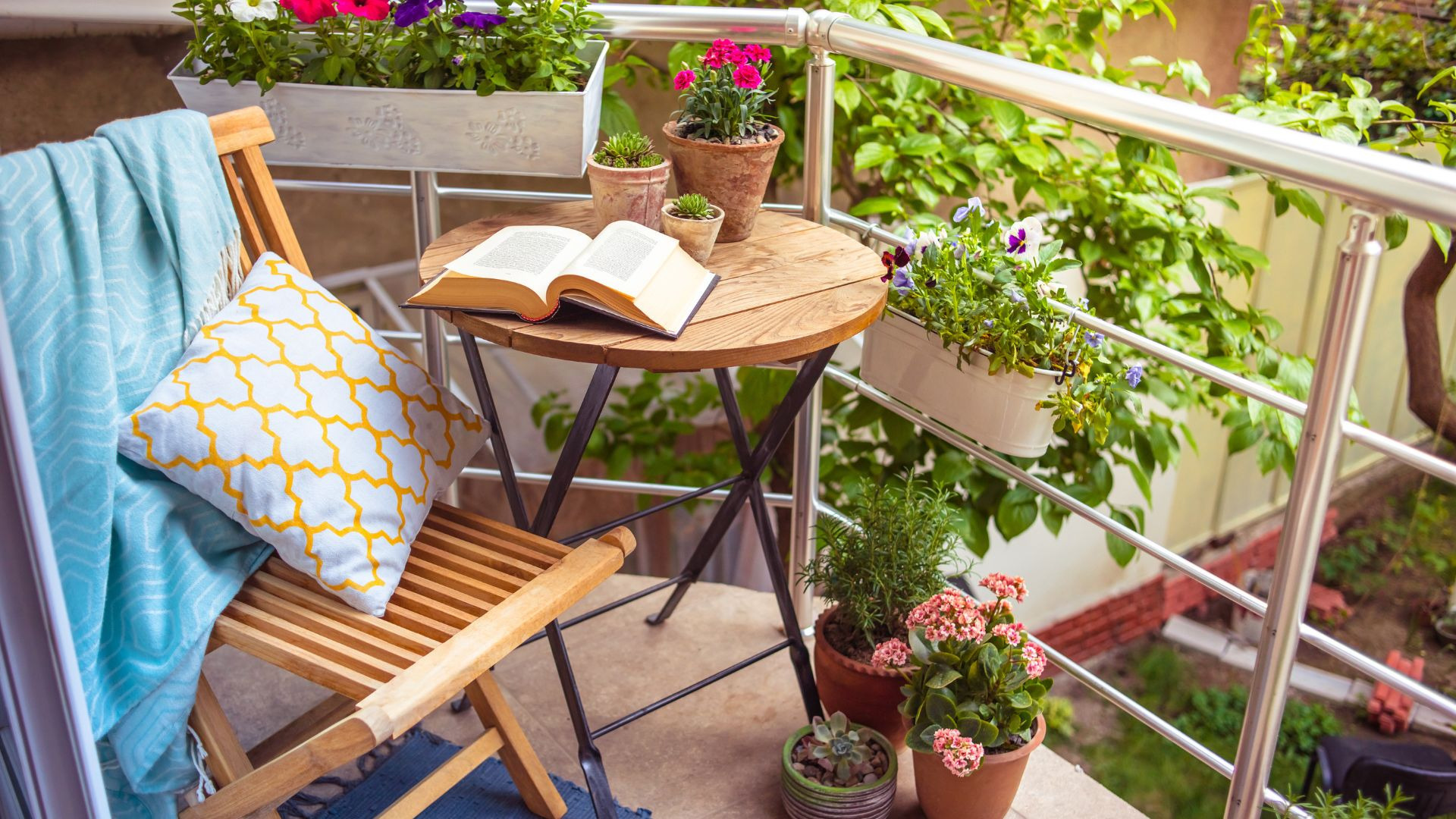 ASSESS THE CLIMATE OF YOUR CITY
Another fundamental point, before furnishing a terrace, is to evaluate the climate of the city in which we live, in order to identify the functional areas, looking for optimal solutions that take into account the changes of the season and, consequently, decide how to use our space. outdoor, for example to sunbathe, to work in the open air, to devote yourself to plant cultivation, to have lunch, and so on ...
CHOOSE THE STYLE
As for the style, the terrace can be considered to all intents and purposes an extension of our home and, therefore, it is highly recommended to opt for furnishings in continuity with the style of the interior. Palette of colors and materials in common, can help us to maintain a sense of harmonious homogeneity between inside and outside.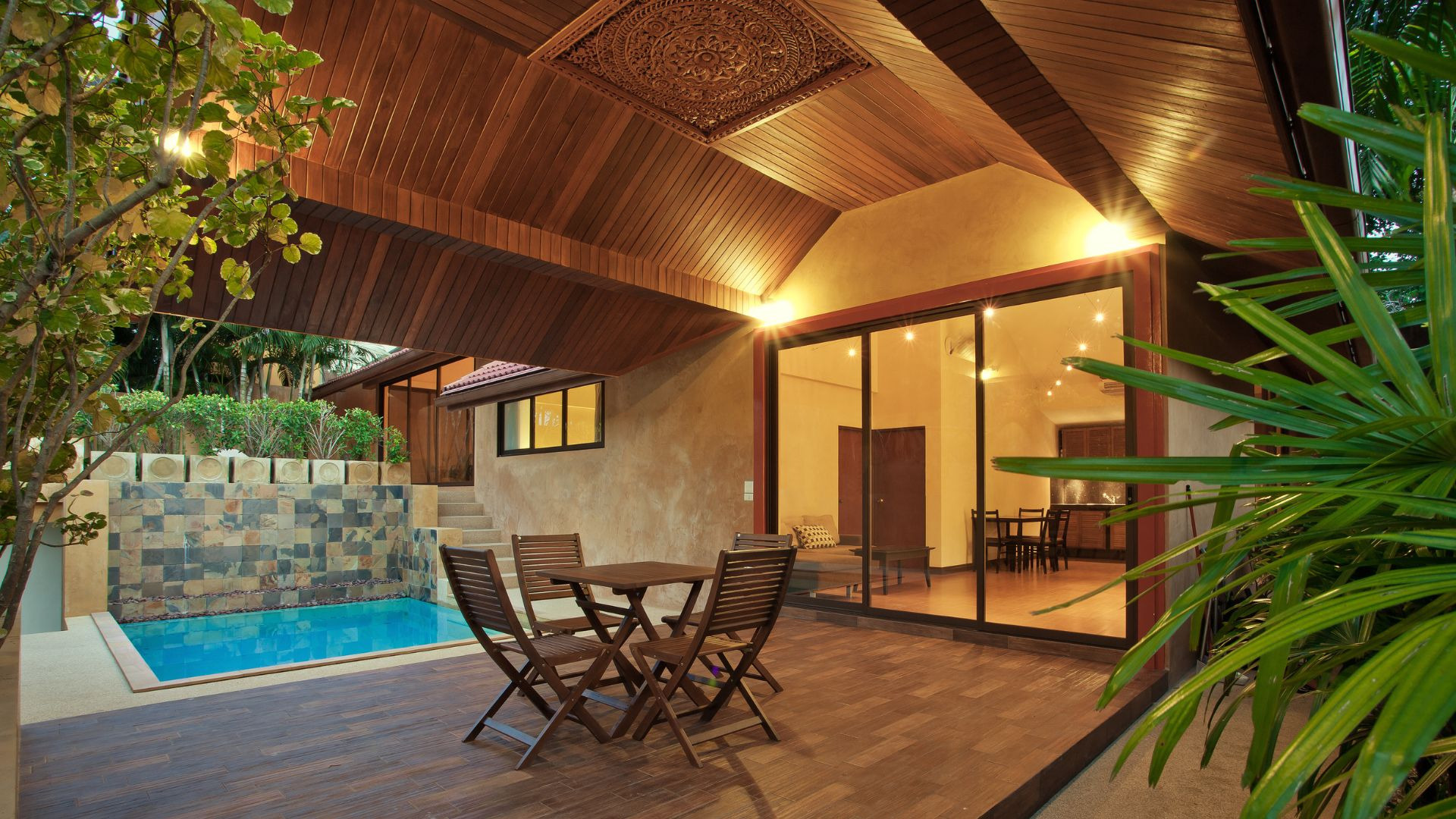 FURNISH AN UNCOVERED TERRACE
Surely, for an open terrace, it is essential to consider choosing an outdoor umbrella, so as to be able to shelter from the summer sun or from possible weak drizzles. If the intention is to furnish an open terrace, it is better to consider neutral colors, always as consistent as possible with the interior of our home. Of course, it obviously depends on the style we decide to adopt: to recreate an exotic environment, for example, the advice is to choose warm but basically neutral colors, such as straw yellow, beige and brown.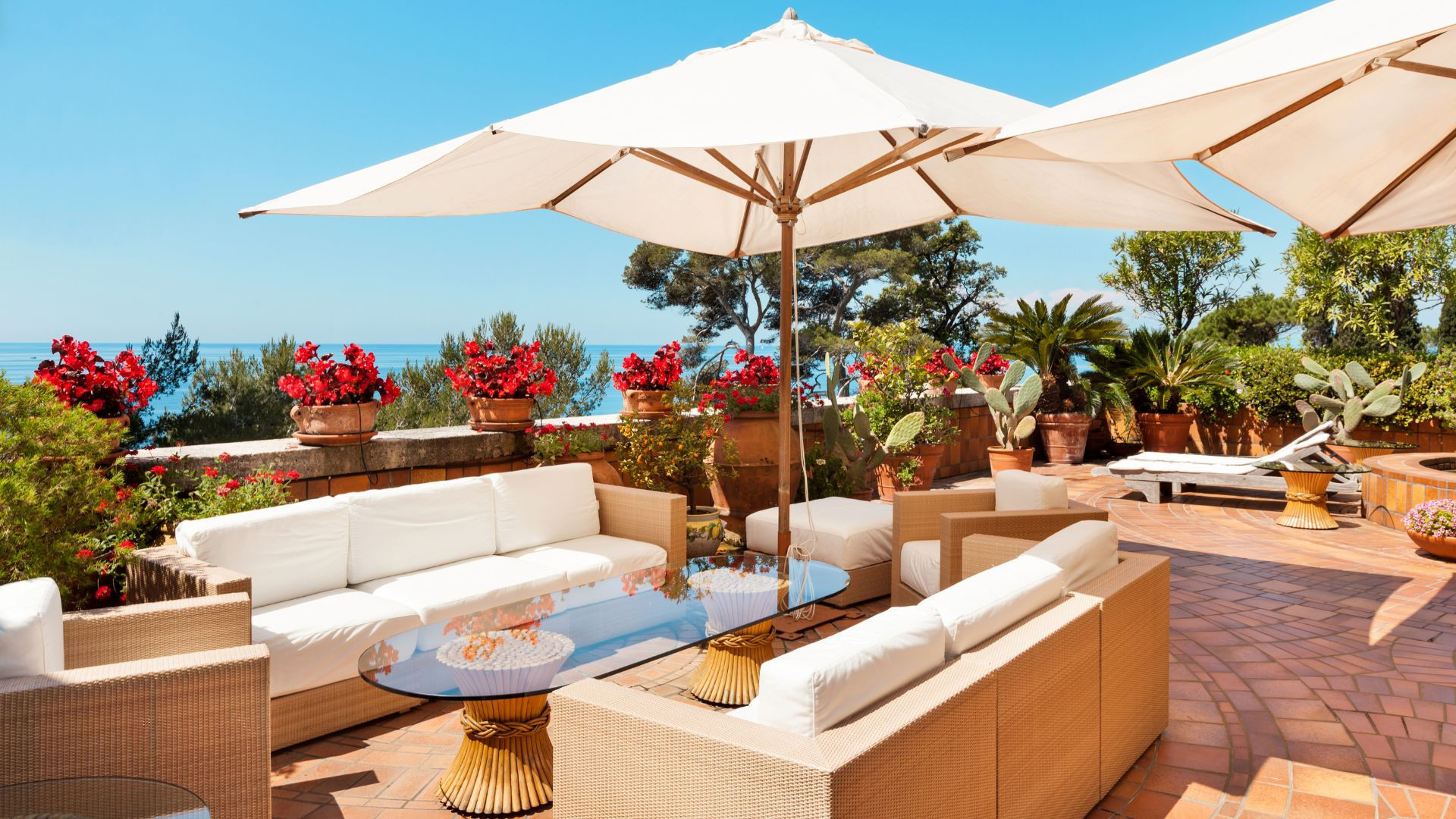 FURNISH A COVERED TERRACE
If the space available is of considerable size, we could think of introducing a covering in natural wood panels, therefore a pergola or a gazebo with a sliding roof, capable of hosting a real living or dining area, usable on dull days. On the other hand, if it is a completely structurally covered terrace, we will have the possibility of avoiding this option, since this outdoor area will turn out to be a real extension of the house.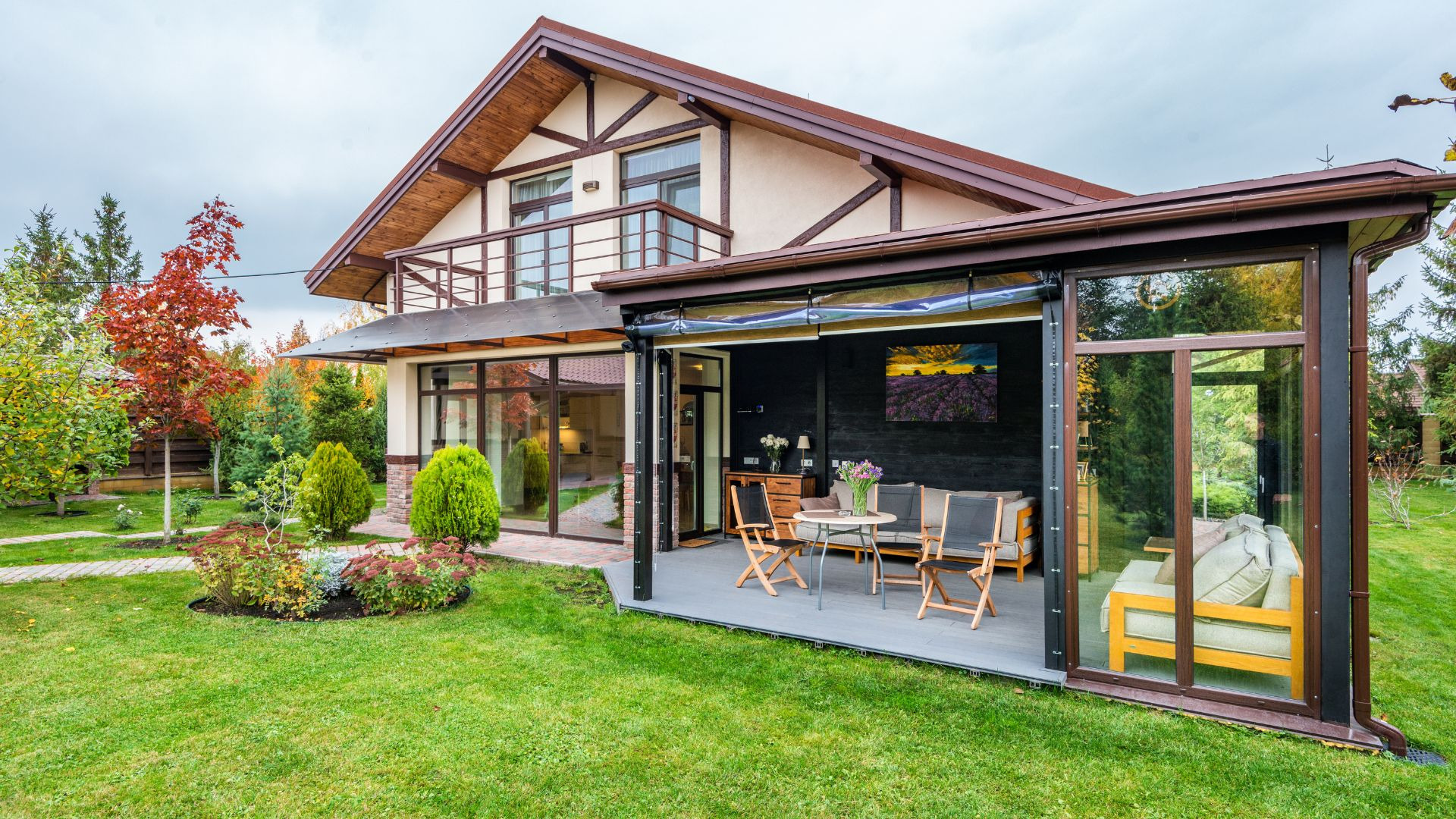 FLOORS
If you want to change the coverings of our terrace, it would always be a good idea to choose materials that withstand the elements over time. We could opt for special wooden coatings, which can also be applied over the existing flooring, without the need for too demanding interventions.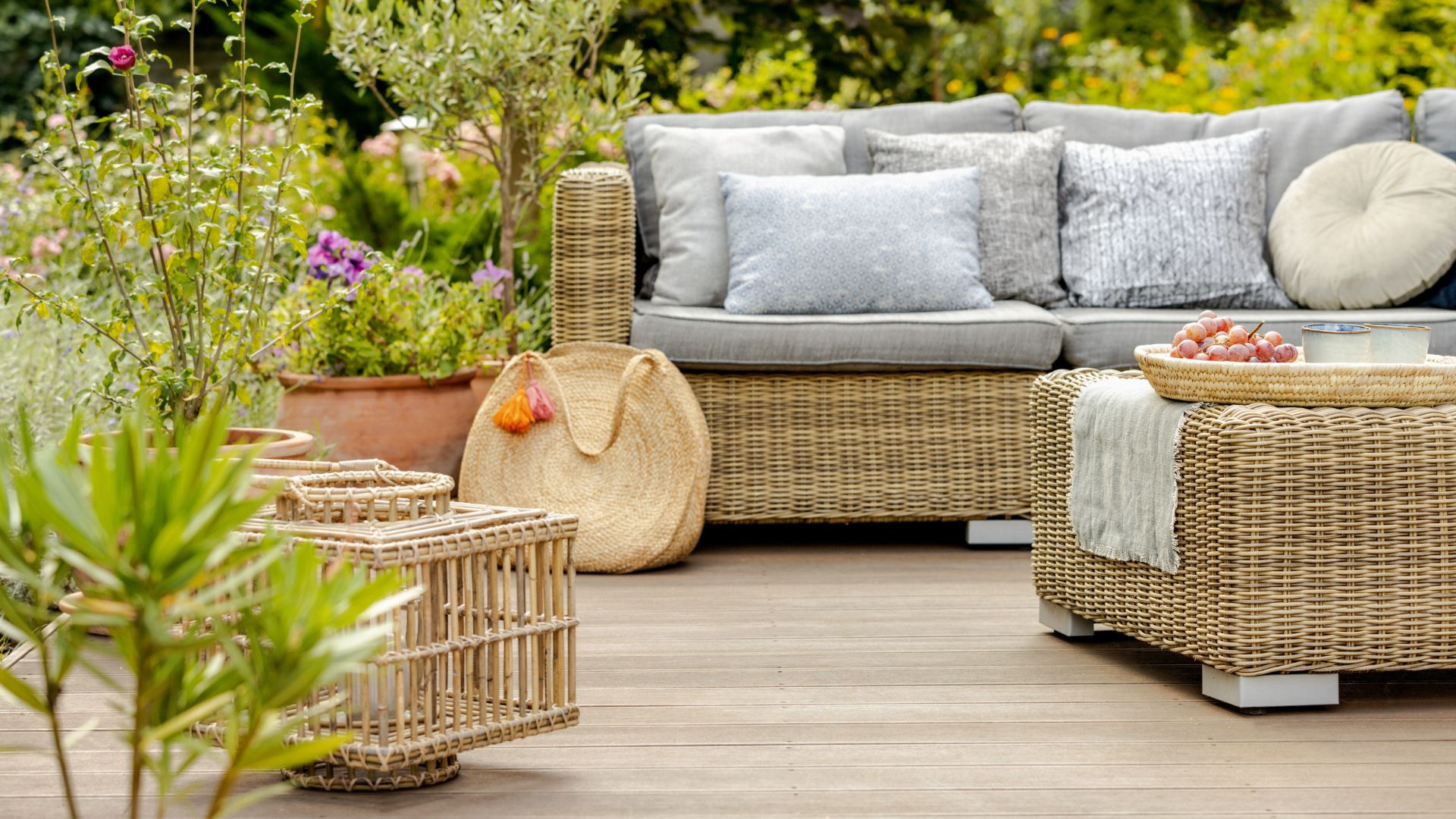 HOW TO LIGHT THE TERRACE
A fundamental element that we will have to worry about is lighting: the light sources must be designed and organized according to the different needs, without being, however, too invasive and strong. A valid alternative could be to combine targeted lighting, to enhance the most beautiful parts of the terrace, with soft lighting, perhaps opting for solar-powered lights, which do not show wires and are recharged with sunlight. For the more romantic, in addition, the classic lanterns and candles are certainly an ace in the hole.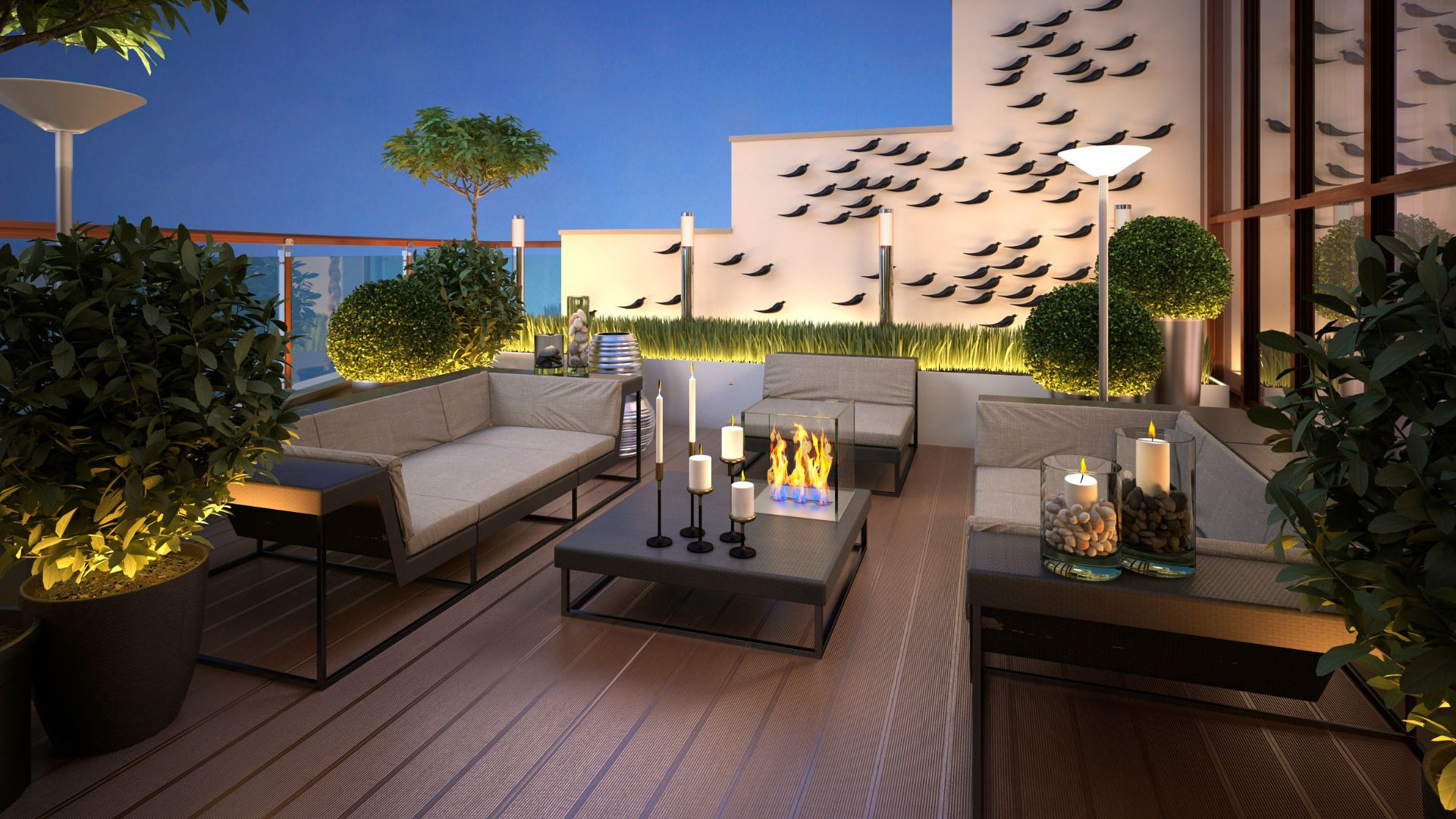 FURNISH THE TERRACE WITH CURTAINS
Building an intimate corner, covered with curtains or sheer fabrics, can be a wonderful alternative to traditional sun covers: we could choose resistant fabrics, suitable for outdoors, which will give our terrace that truly distinctive touch of class.
FURNISH THE TERRACE WITH PLANTS
In a terrace, certainly, a green corner cannot be missing: plants are a basic element for the good decoration of your terrace, this is because they give the spaces that note of color and freshness that fully characterizes them. The styles to introduce them are many, from the Mediterranean with terracotta pots containing colorful flowers and aromatic plants, to a more Zen style with white pebbles in perfect harmony with the various shades of green of the plants.