Today we are faced with an increasingly hectic society, with increasingly stressful rhythms and lifestyles. This has led to the emergence of new needs and requirements previously considered a luxury for the few. We are talking about the need for people to take a moment of the day for themselves and devote themselves solely to their own mental and physical well-being... And what better solution than a wellness area in your bathroom??
Until recently, the concept of wellness was mostly linked to wellness centres and dedicated only to the wealthiest people, but this is no longer the case. Anyone can equip their bathroom in such a way as to make personal wellness no longer an extraordinary occasion but rather a new habit in their routine.
On this philosophy, the company Gessi, known worldwide as "the designer of water", has created the Private Wellness line.
Private wellness, in your own home
; the dream of all of us. The company aims to continually find new ways of dispensing water, almost as if drawing it into space and then combining it with plays of air and light to provide unique and completely relaxing emotions.
The Private Wellness programme consists of the broadest range of steel showerheads and shower elements for hydromassage, waterfall and mist, all of which can be fully customized to suit your needs for a truly personal and private wellness experience.
You can choose between refreshing waterfalls or gentle showers, regenerating whirlpools or more gentle and relaxing ones, perhaps all combined with colour therapy. A wide range of solutions for well-being that embraces several senses: touch, sight and smell.
All the products in this line combine functionality, aesthetics and technology impeccably, thus offering absolute beauty objects with the highest technology level. Let's discover the Private Wellness line together.
The tremillimetri showerhead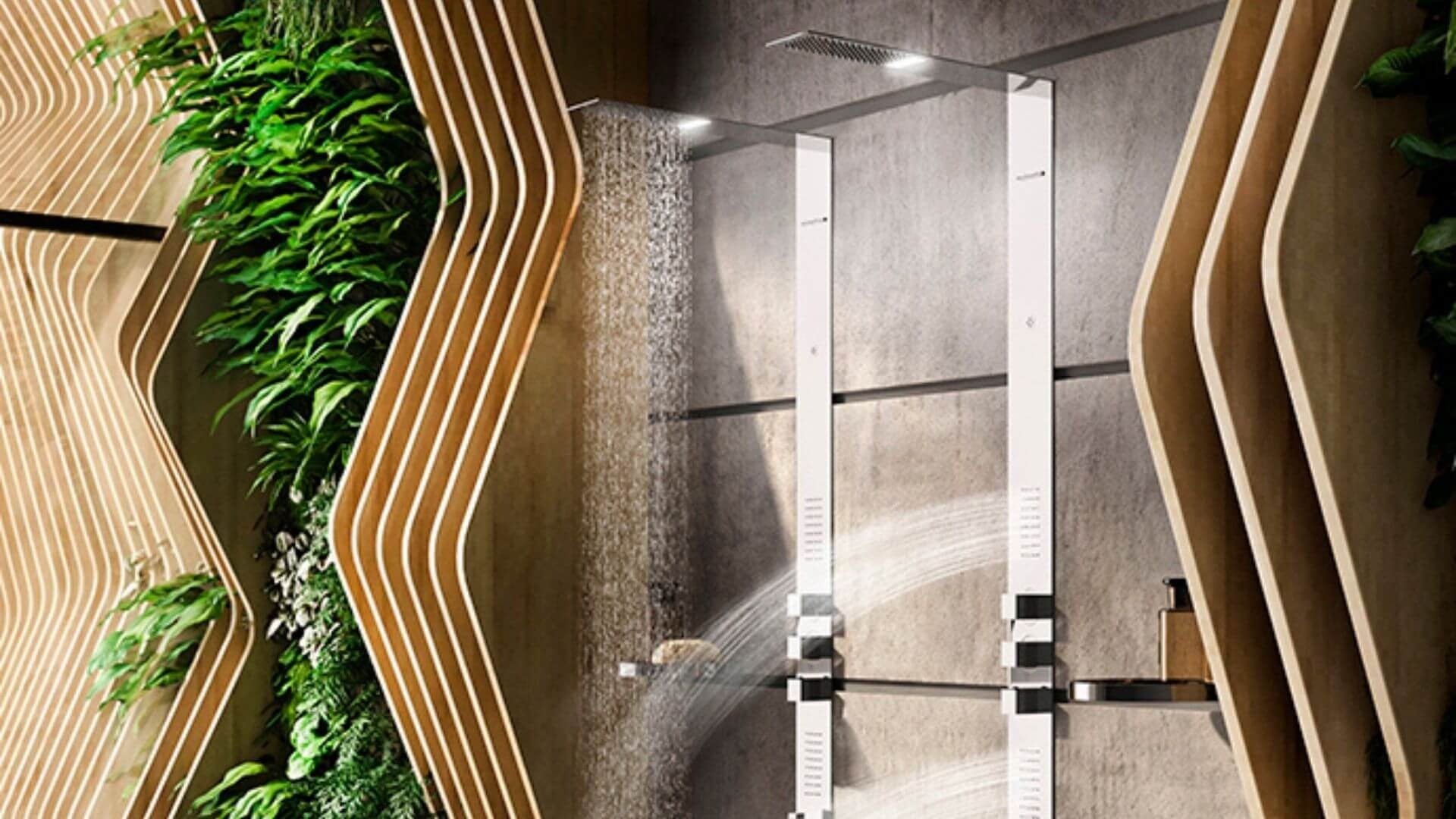 The water seems to create itself out of nothing, almost like magic. This system has been designed so that the water is only visible from above, creating a surprising effect whereby the water comes out of this very thin metal sheet, just 3 millimetres thick.
A shower that draws you into a futuristic and perhaps slightly mystical experience. Its design, taken to the extreme of its physicality, transforms it into an indispensable object for hygiene and minimalist design work. You can find Tremillimetri showerheads in versions with rounded or squared profiles, with all types of water jets and new polished or brushed finishes perfect for the most contemporary flats.
Afilo system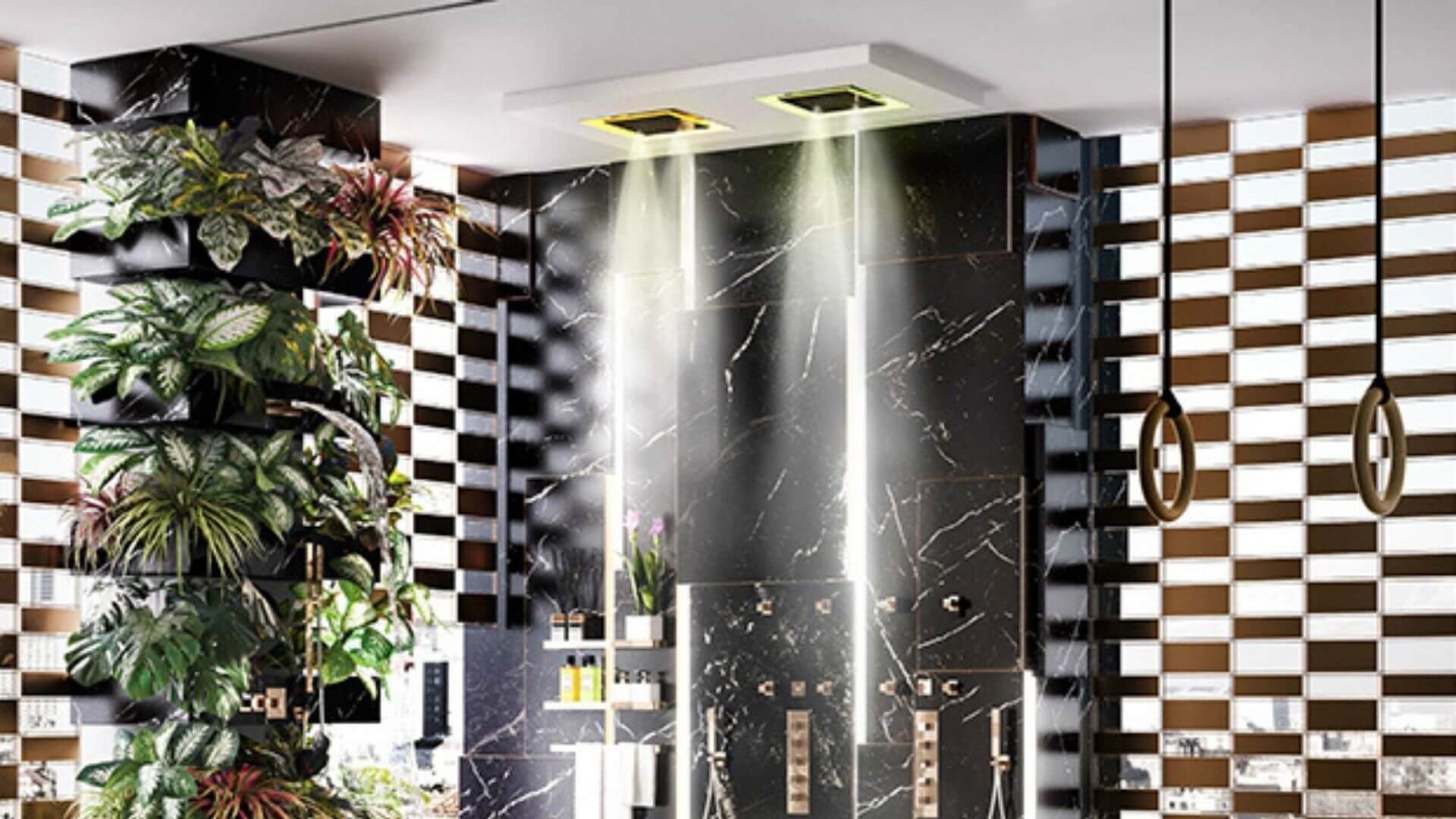 This system is distinguished by its refined character and particular light emission, designed precisely to maximise emotion and thus the feeling of well-being. The colour effect diffusion has also been studied in detail: Afilo is presented with an outer box whose inner walls are thin and inclined to diffuse the different colours in the best possible way.
Minimal Colour System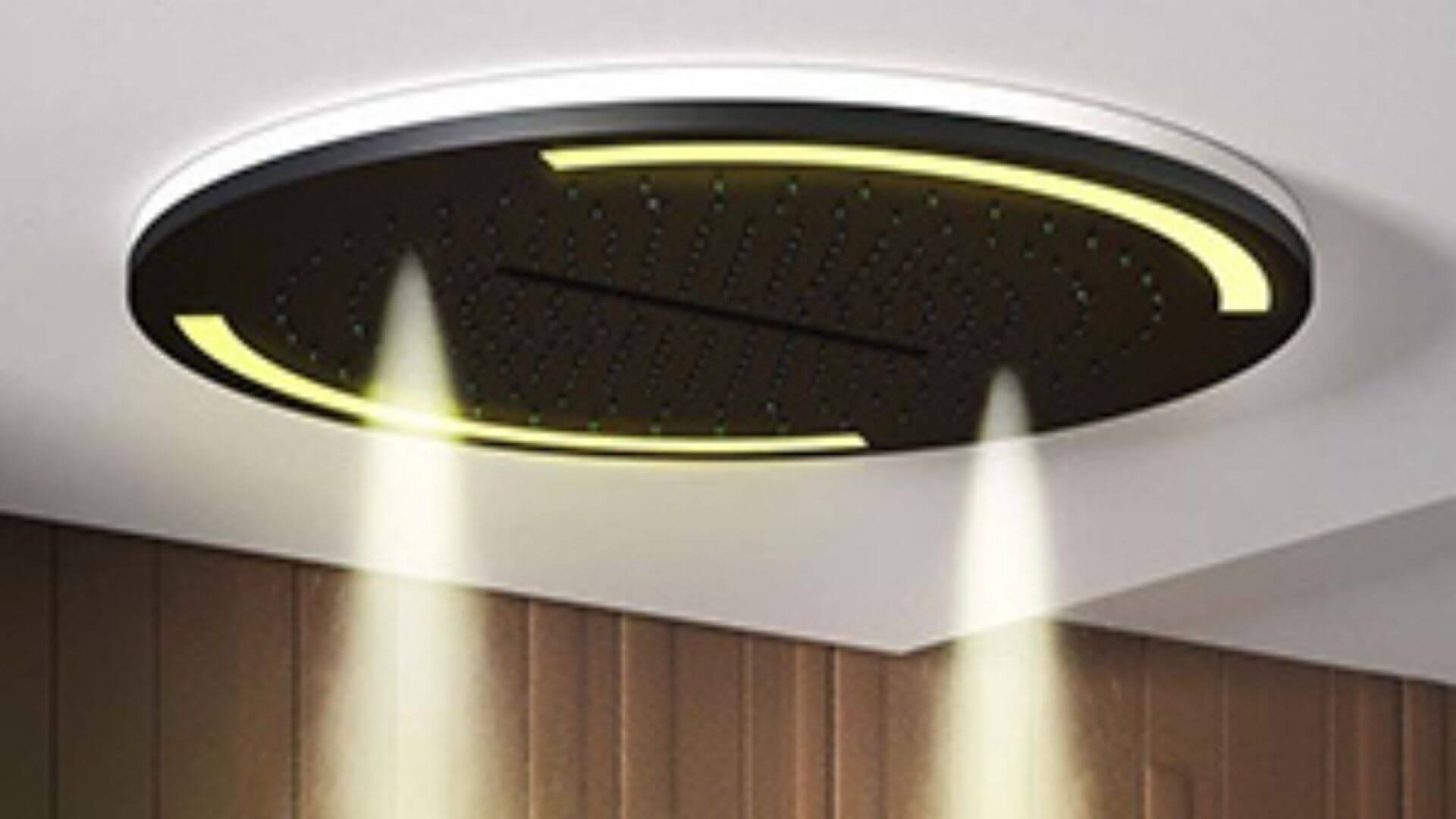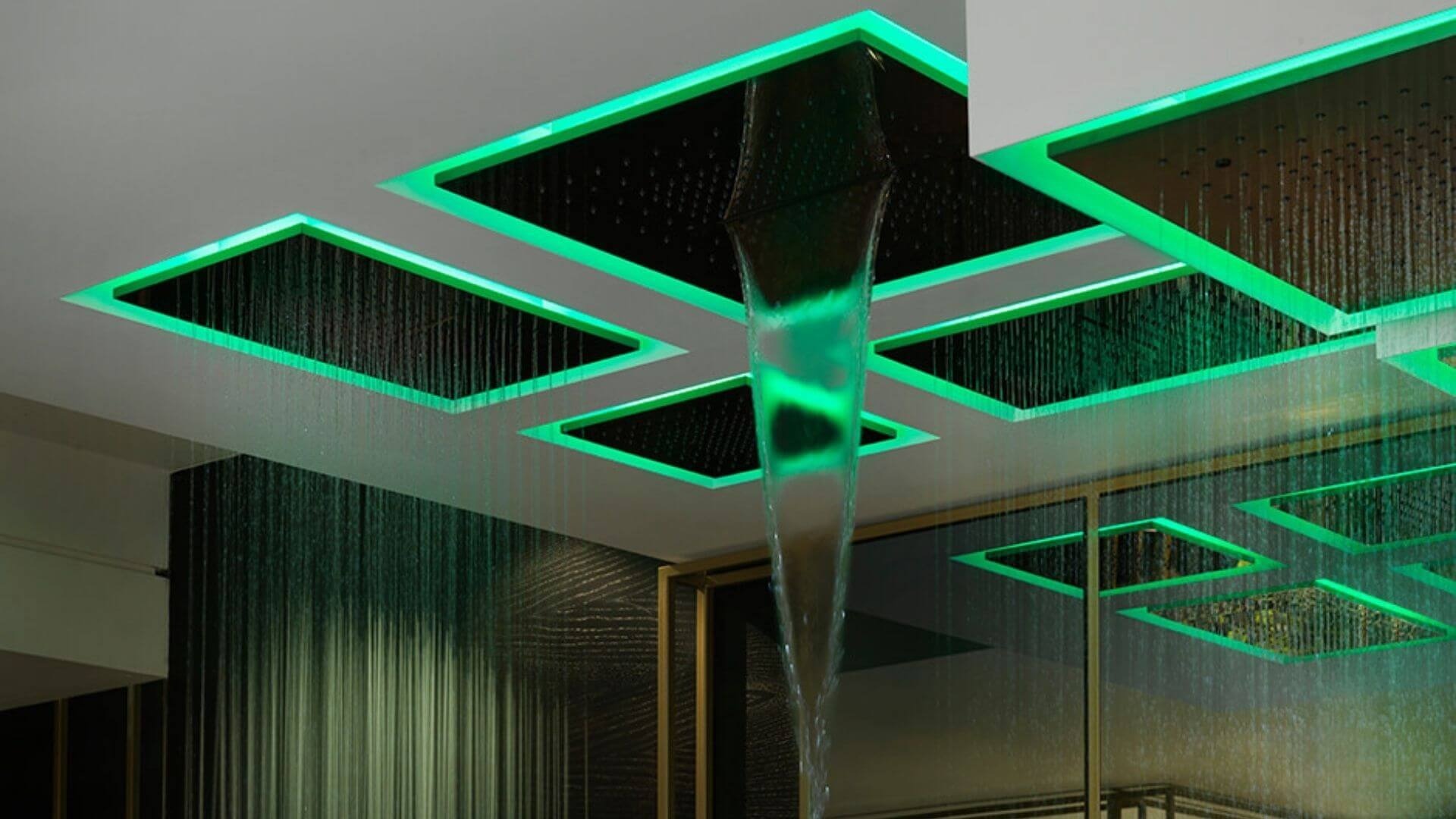 Its aesthetic forms have always characterised the Private Wellness line, the advanced technologies used, the special attention paid to finishes and details, and the ease with installing the products. The Minimal and Colour programme has taken a further leap forward, introducing new and sensational products. It is a system that combines all the properties of chromotherapy with those of hydrotherapy to provide well-being and strong emotions.
SpotWater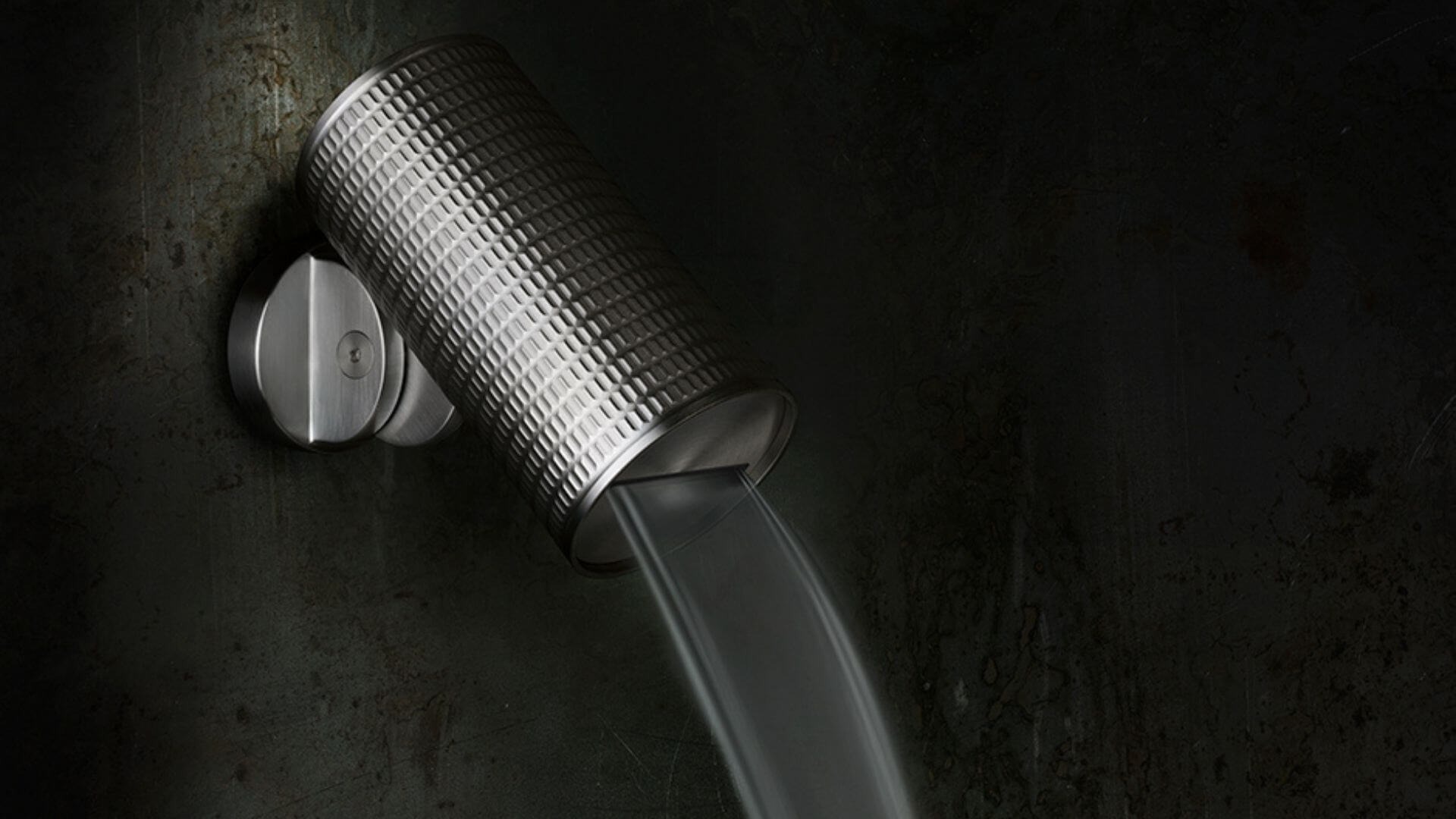 The sportswear shower heads are designed for people who want to give their bathroom a warm, decorative, hi-tech touch.
The SpotWater shower heads are designed for all those who want to give their bathroom a warm and decorative hi-tech touch; this system allows you to customise your shower according to your interpretation of well-being.
One of the company's values is the spokesman summed up in the concept "Nature design": designing nature for nature and respecting it. Gessi always chooses 100% recyclable steel for its products. Moreover, this element never loses its shine.
All of Gessi's creations are created by putting water at the centre of its design work. Creating new ways of expressing and dispensing water is what distinguishes the company all over the world. It's not just taps and fittings. We can talk about real art forms capable of moving people, and being carried in this society means being well.
If you also feel the need to treat yourself to unforgettable moments of relaxation, you have to choose your favourite private wellness. We look forward to seeing you in our showroom and guiding you on your personal and private wellness journey.