FREESTANDING BATHTUB
The freestanding bathtub is certainly an incredible design solution: its position, if possible, in the center of the room, guarantees our bathroom a trendy atmosphere in perfect style consistent with the furnishings, giving great value to our bathroom. These tubs are independent and, therefore, can be positioned anywhere, without the need to place them against a wall. There are contemporary versions, characterized by refined and clean lines and high quality materials, or vintage versions, equally elegant and majestic, distinguished by unique details, such as the typical decorated feet.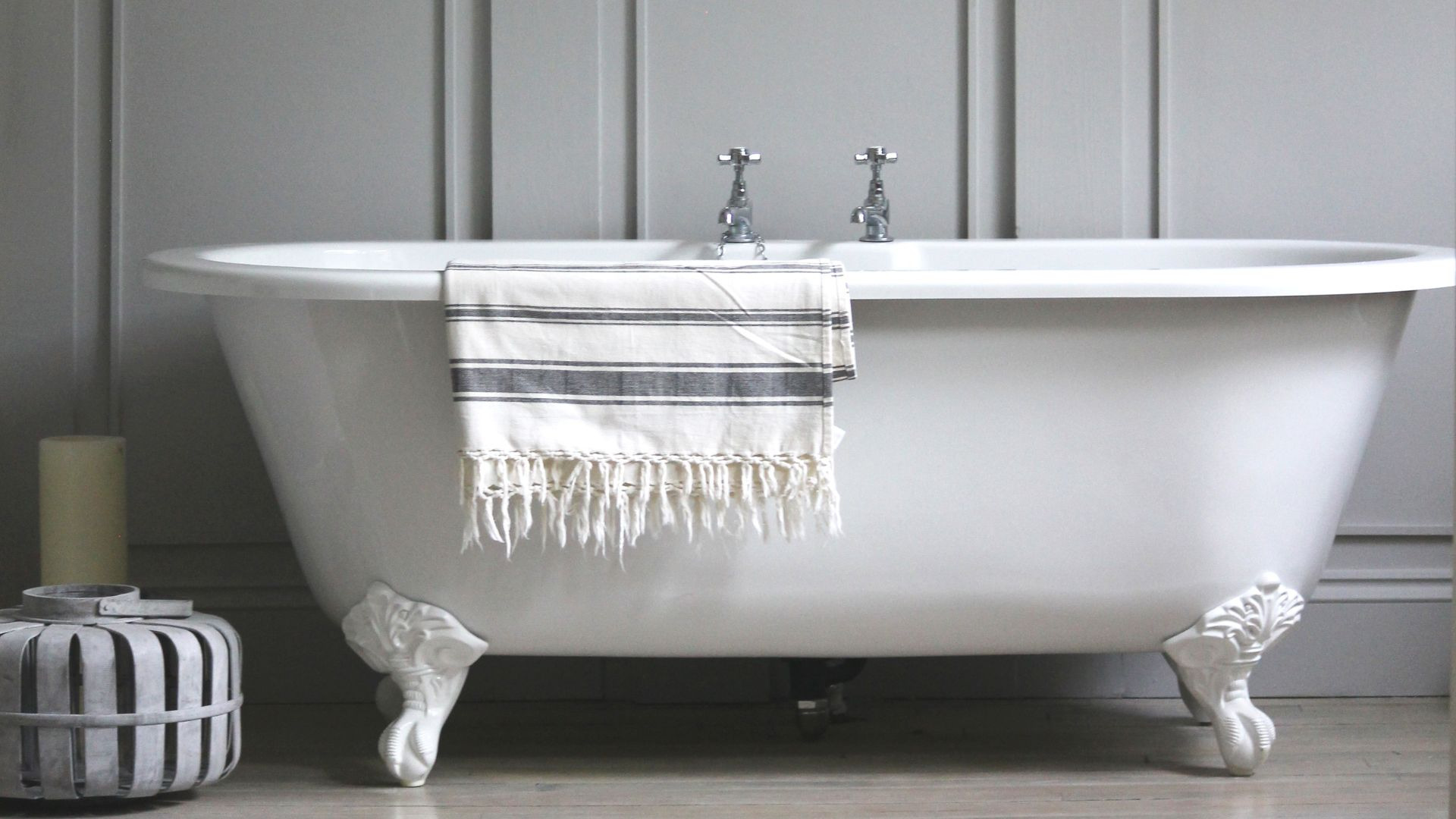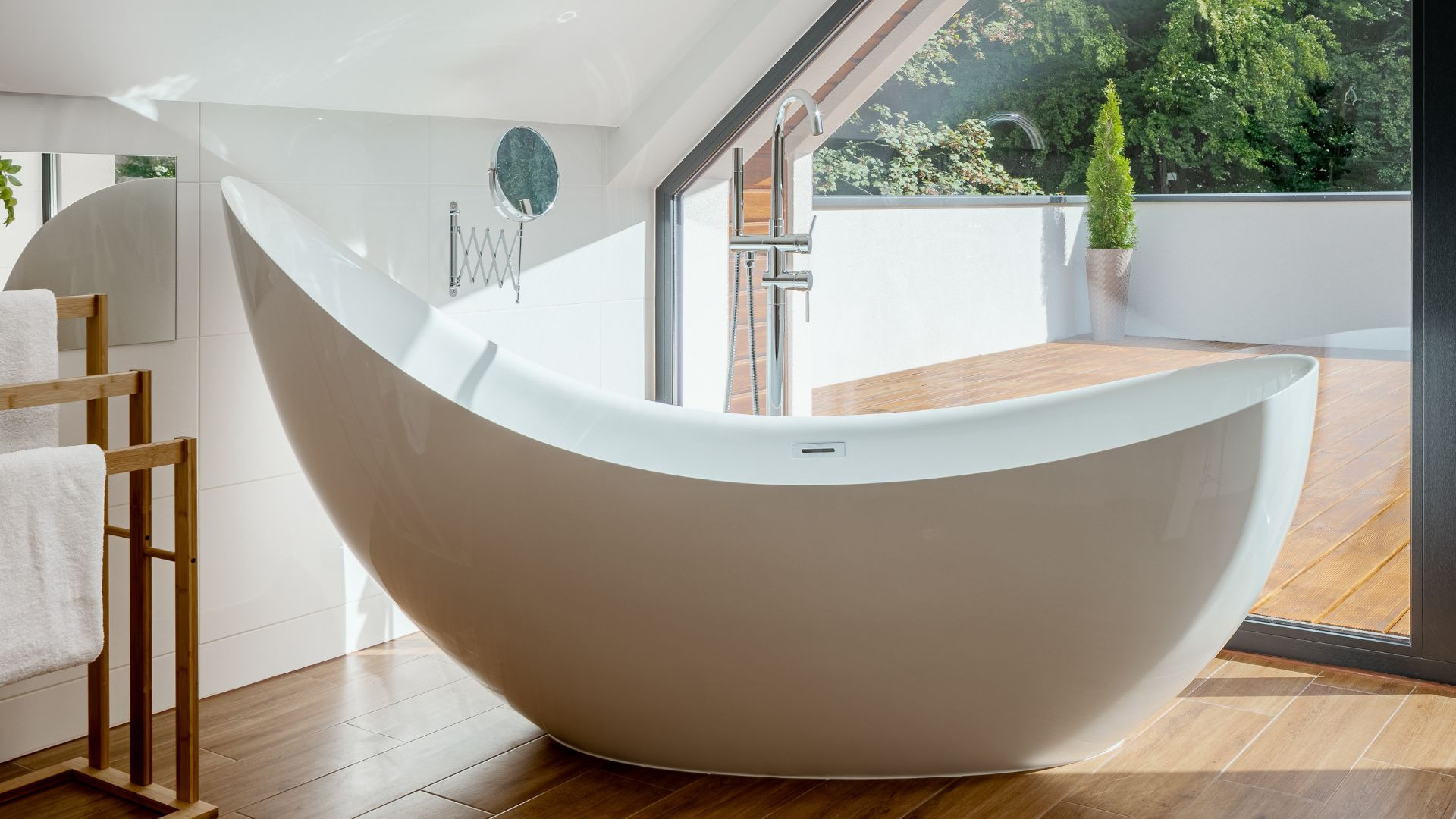 COPPER BATHTUB
Antique copper bathtubs are the ones that give a greater vintage atmosphere to the style of our bathroom, guaranteeing that truly unique touch of elegance. Rich in style and class, the freestanding copper tubs are perfectly suited to a rustic-modern environment, creating a truly characteristic contrast.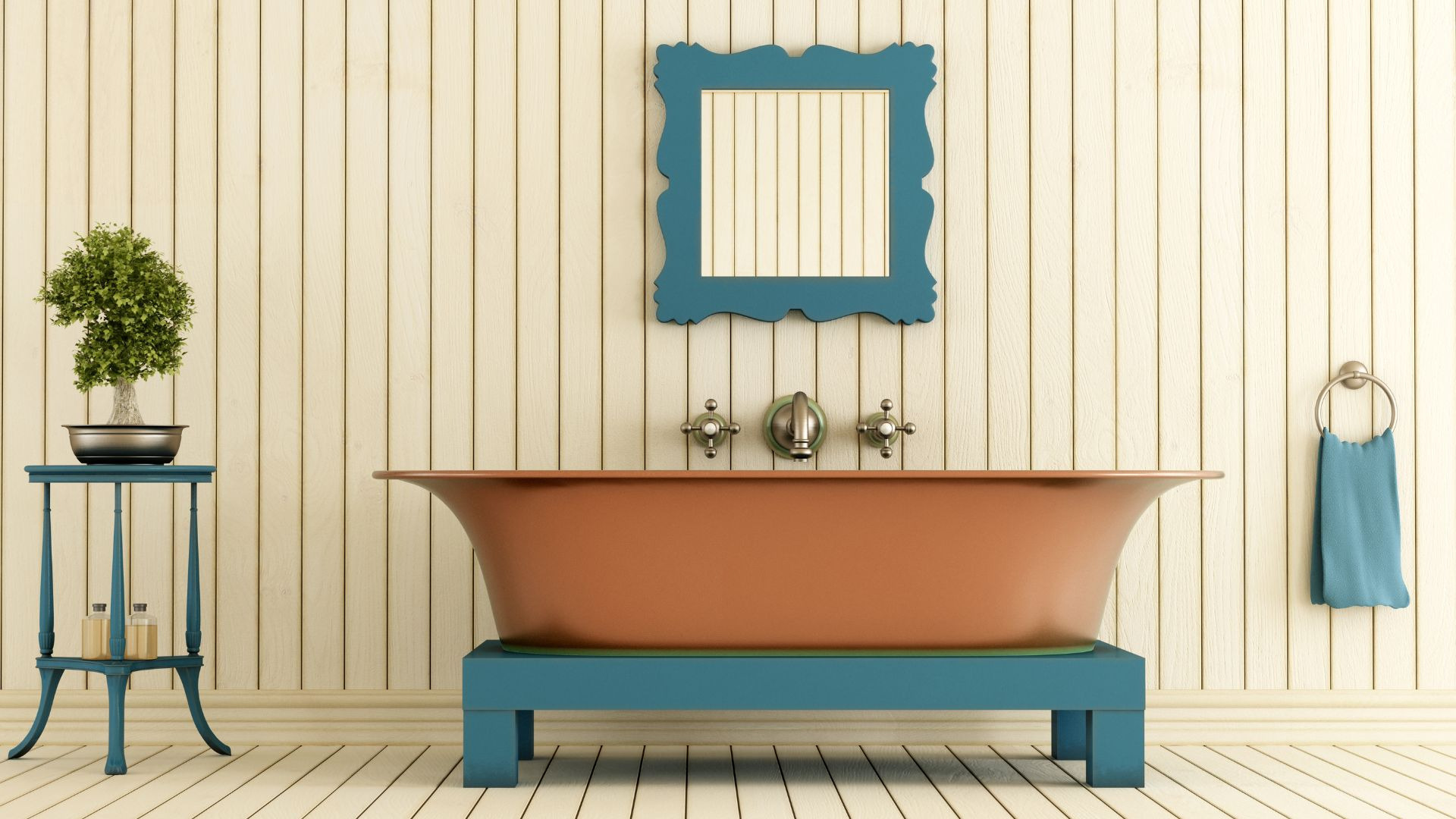 CLASSIC RECTANGULAR BATHTUB
The simplest and most traditional model of all is the rectangular bathtub, usually placed either between two walls, as it easily adapts to any niche in the bathroom, or even built-in, giving the possibility of creating color effects with walls and floor . Often the walls of the bathroom are irregular and this type of tub allows us to make good use of all the available surface. In a small-sized environment, the rectangular tub is the best solution, since there are types of smaller sizes.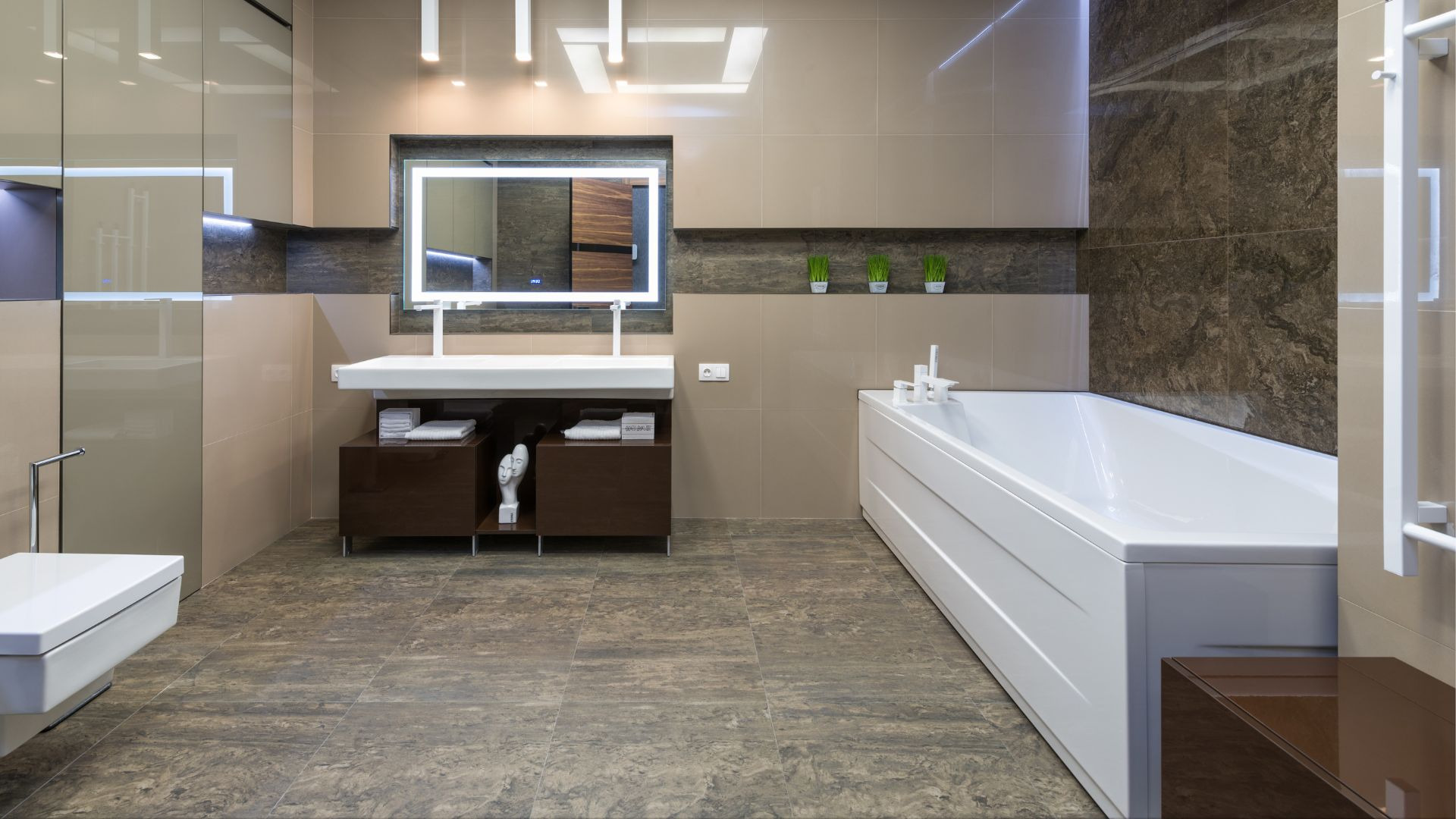 OVAL BATHTUB
If the intention is to recreate a modern and fashionable environment, an expedient could be to be daring with geometries: an oval built-in bathtub gives our environment that touch of contrast and irregularity, guaranteeing a innovative and characteristic effect.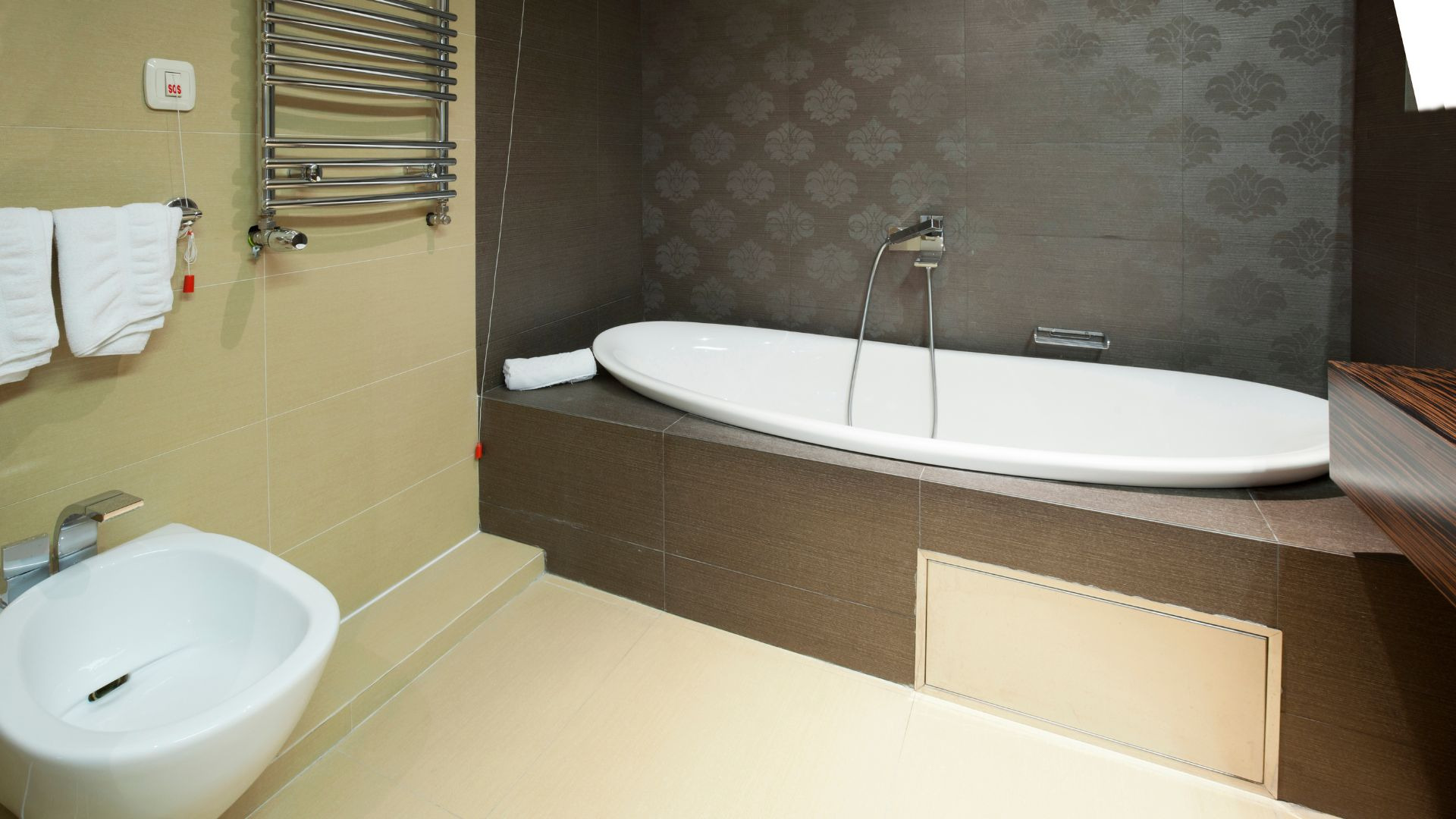 CORNER BATHTUB
If the idea is to be even more daring with geometric games, an asymmetrical corner bathtub is certainly a valid alternative. In addition, these tubs have the advantage of being able to adapt to different sizes and spaces, even in the most irregular ones.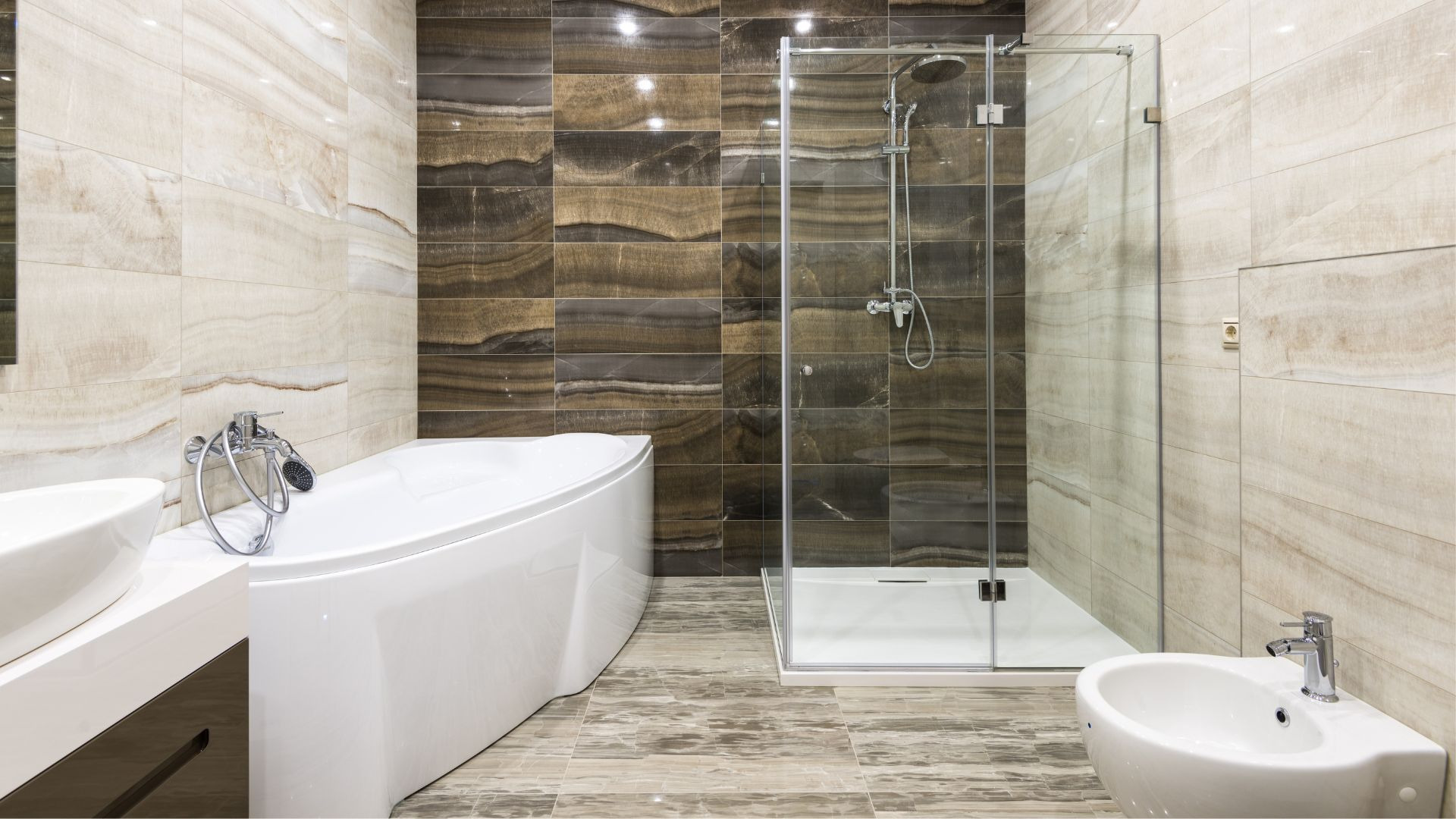 BUILT-IN FLOOR BATHTUB
Regardless of the context in which it is located, the built-in floor bathtub gives our environment a particularly suggestive and unique effect. Creating a floor-level tub is only possible in certain situations, as it requires inserting the tub into the thickness of the floor; this means that it does not appear to be structurally very different from a mini pool. This solution turns out to be really optimal if the intention is to give a thermal touch to our bathroom: materials such as Corian, allow us to space a lot, since they can be modeled to measure according to our needs.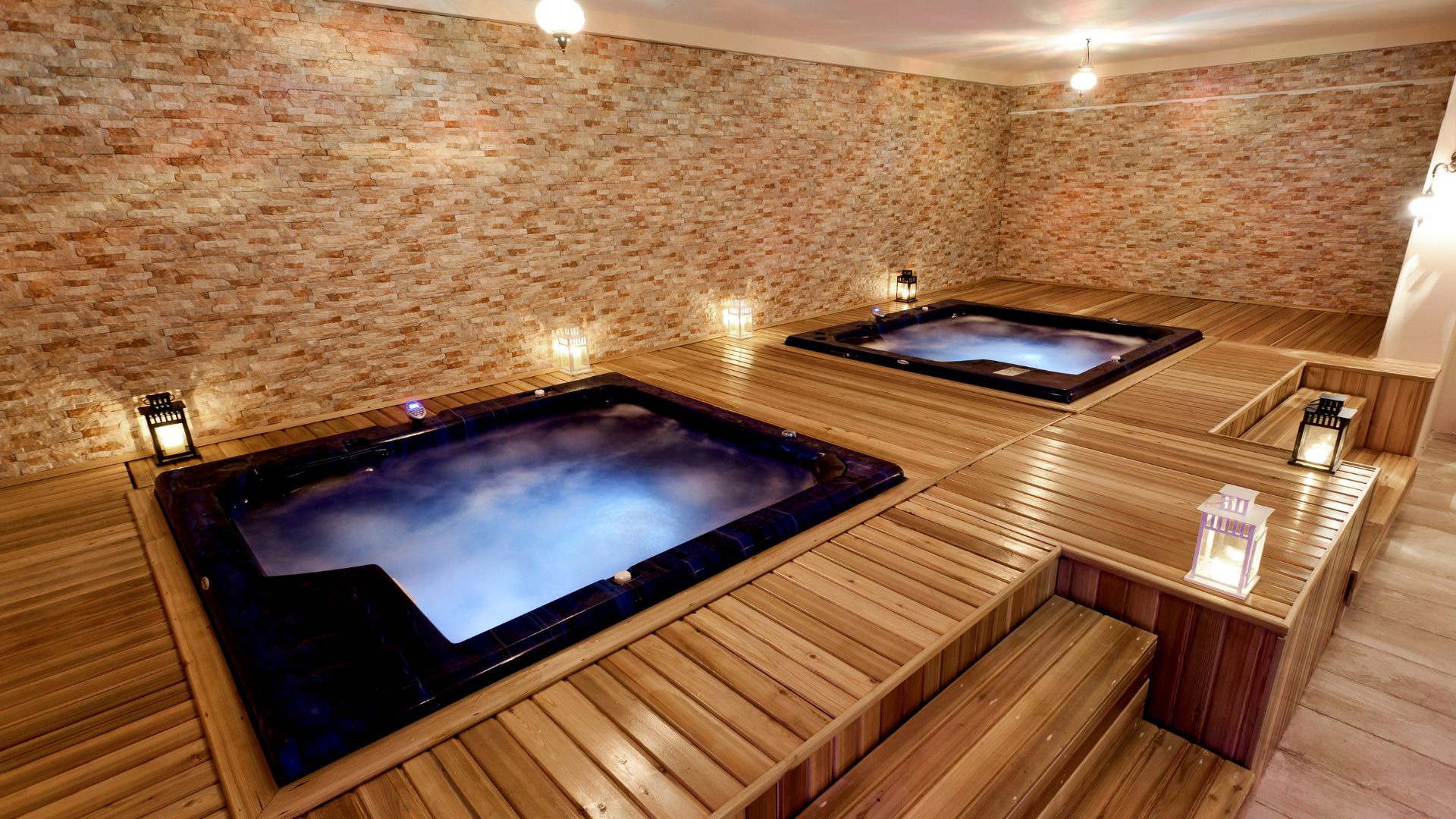 WHIRLPOOL BATHTUB
Do we want to transform our bathroom into a space entirely dedicated to personal well-being and relaxation? The right solution for us is, without a doubt, the hydromassage tub, ideal for pampering ourselves and letting us be pampered by a relaxing massage with delicate jets. There are many shapes and sizes, with different types of jet technologies. If you are interested in this solution, take a look at our blog dedicated to creating a spa environment at home => https://www.idwitalia.com/spa-in-casa-idee-per-il-tuo- dream-wellness .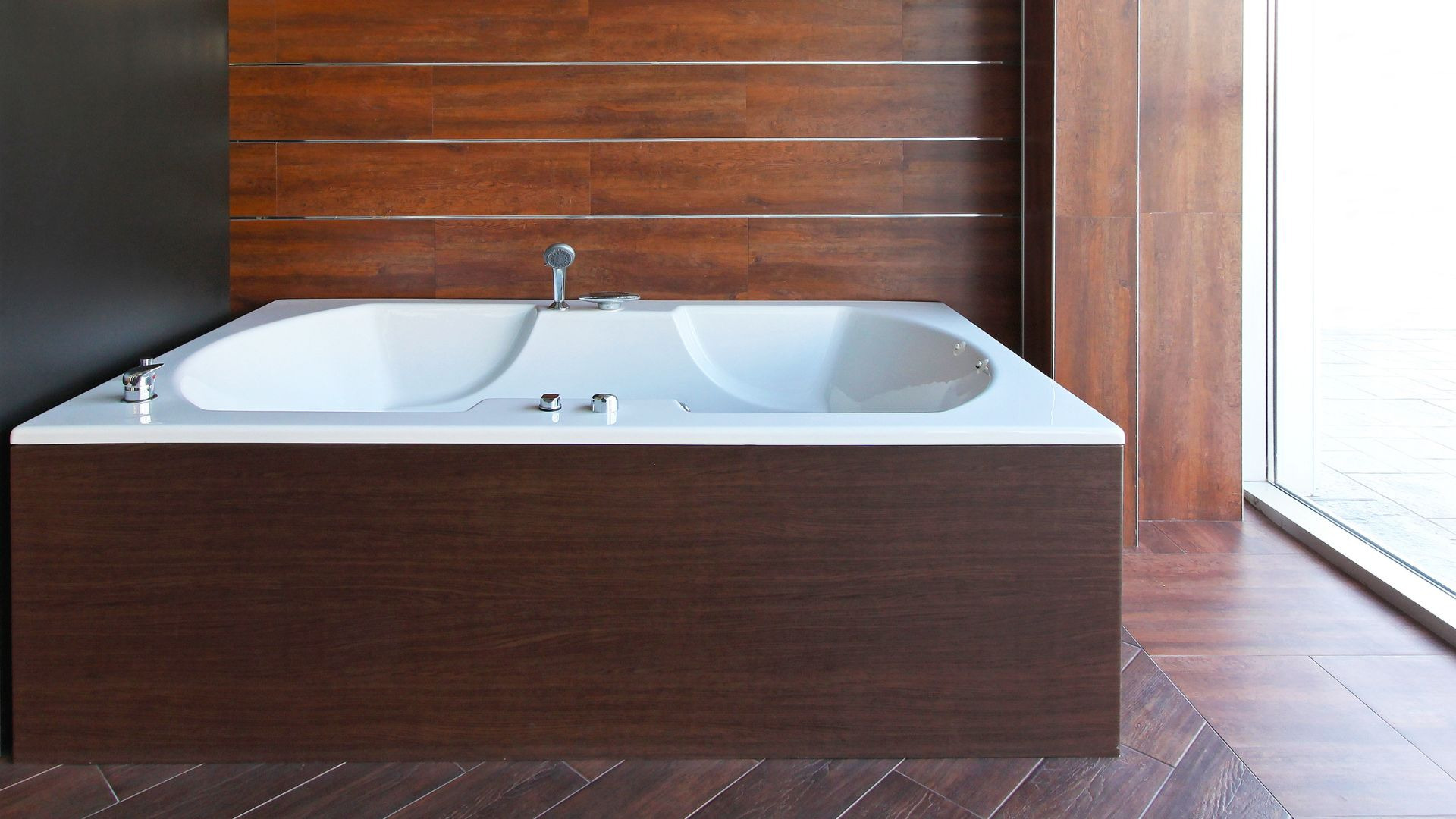 WOODEN BATHTUB
A really pleasant alternative is the wooden bathtub: refined and natural, this material is known for its thermal capacity, useful for keeping the water at the optimal temperature for a long time. Widely used in the past, today they are coming back into vogue, in fact the market offers various solutions, with oval and circular shapes and, some more original, carved into the trunks.