We remind you that the evaluation of the choice between bath and shower has undergone a strong change over the years. This, starting from the changes in the way we manage our daily life, characterized by much more frenetic rhythms than in the past, in which, in fact, the presence of standard and rectangular bathtubs was preferred. bathroom coverings.
To date, however, most citizens tend to prefer the shower, for reasons of functionality, such as not having to waste time filling it and avoiding flooding the floor, given the rush.

Is the shower always functional? There are some comforts, not always taken into account in the various stages of life, which are often not appreciated: soaking large duvets or blankets, bathing children, will no longer be a problem.

In addition, we remind you that the bathtub is also ideal for an elderly person or with mobility problems; in fact, there are models with an opening / closing door, support handles and a comfortable internal seat.

Doesn't the shower offer the same comfort for people with some physical difficulties? Of course yes. We recommend that you evaluate the wide range of floor-mounted shower trays - or those of minimal thickness -, always applying handles and handrails, possibly combined with an internal seat.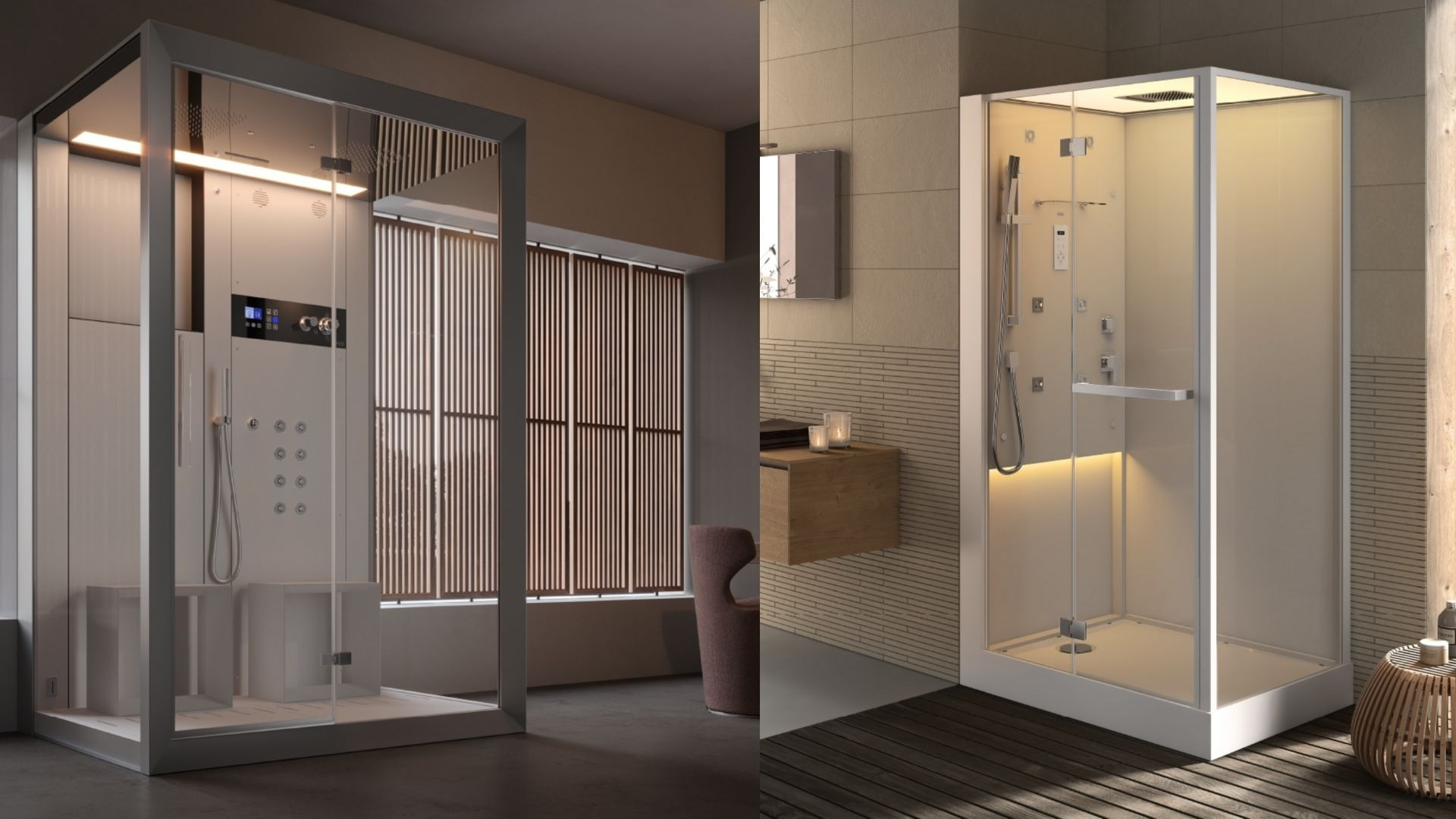 Speaking of shower trays, compared to the past, the offer is excellent and vast. Let's forget, therefore, the obligation of binding to classic ceramic or acrylic plates, strictly white; today we can indulge ourselves in choosing between various colors, thicknesses, materials and special finishes. One of the strengths of the shower is that some dishes, such as resin products, can be made and adapted to measure, according to our needs.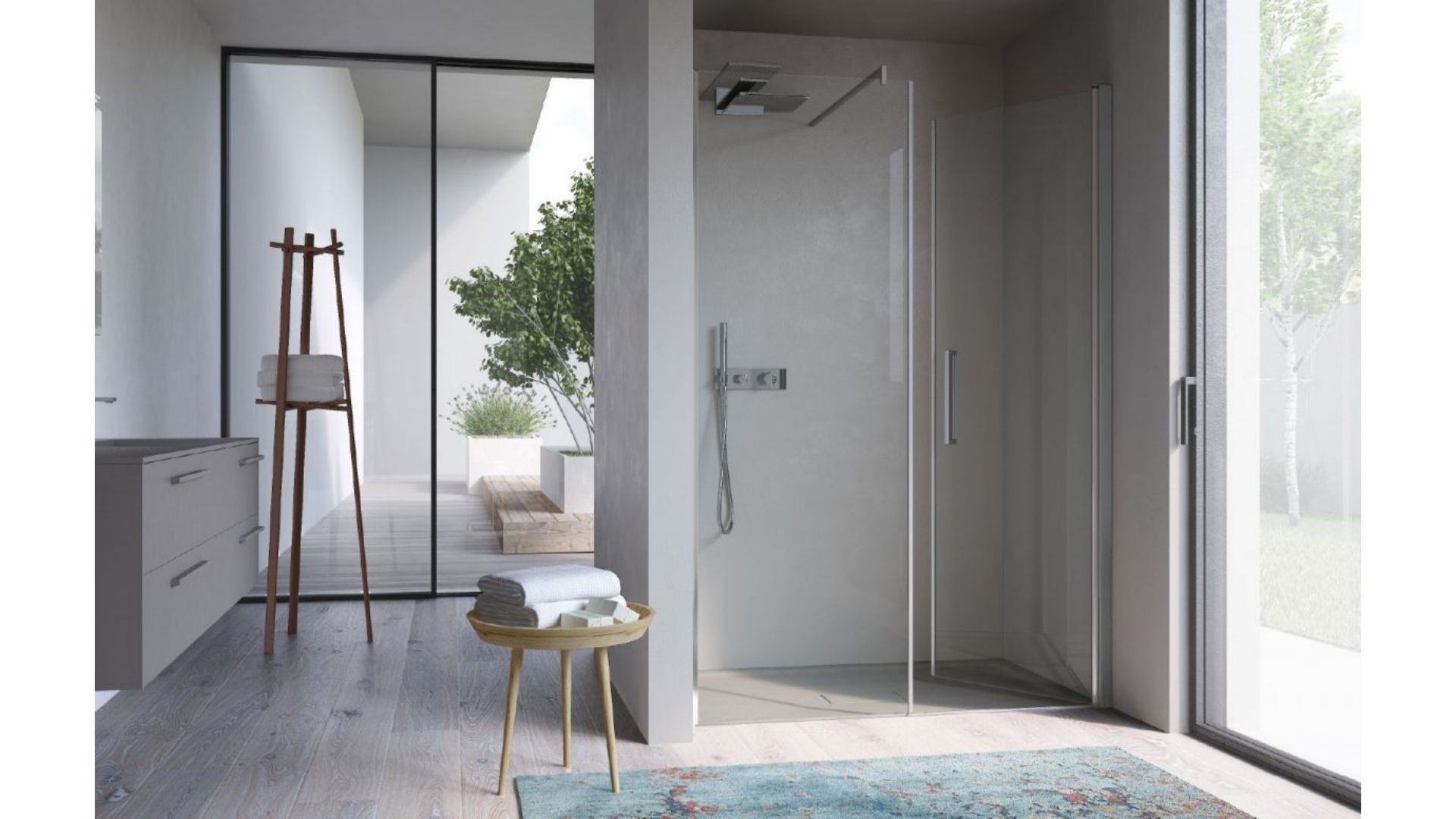 Of no less importance is the combination of the tray with the shower cubicle and taps.
As for aesthetics, it is an equal and decidedly relative fight to the personal tastes of homeowners. It is certain that customizing a traditional built-in bathtub creates some limits, but requires some arrangement, on our part, to give a touch of personality (taps, tiles, light points, ..). Another valid option is to evaluate products with panels of various colors or effects, such as the wood effect of various shades.

We remind you that today the freestanding bathtubs are considered "bathtubs par excellence", that is, those independent and self-supporting bathtubs; they are free-standing and work exactly like the other tubs, but giving that unique touch of class and personality to your private wellness temple.

Do you have a tub that you can't stand anymore, but that you don't mind throwing away? Has the need for shower functionality emerged, but you don't have the time, way and opportunity to renovate your bathroom? No problem. It is no longer a "forbidden" dream!
You can easily keep your original bathtub, changing only the taps - adding, perhaps, the practicality of a shower head - and inserting the tempered glass or PVC closure: with two doors - one of which sliding -, fixed to the wall at the two lateral ends or with folding opening, which allow the tub to be left much freer, while retaining its usefulness.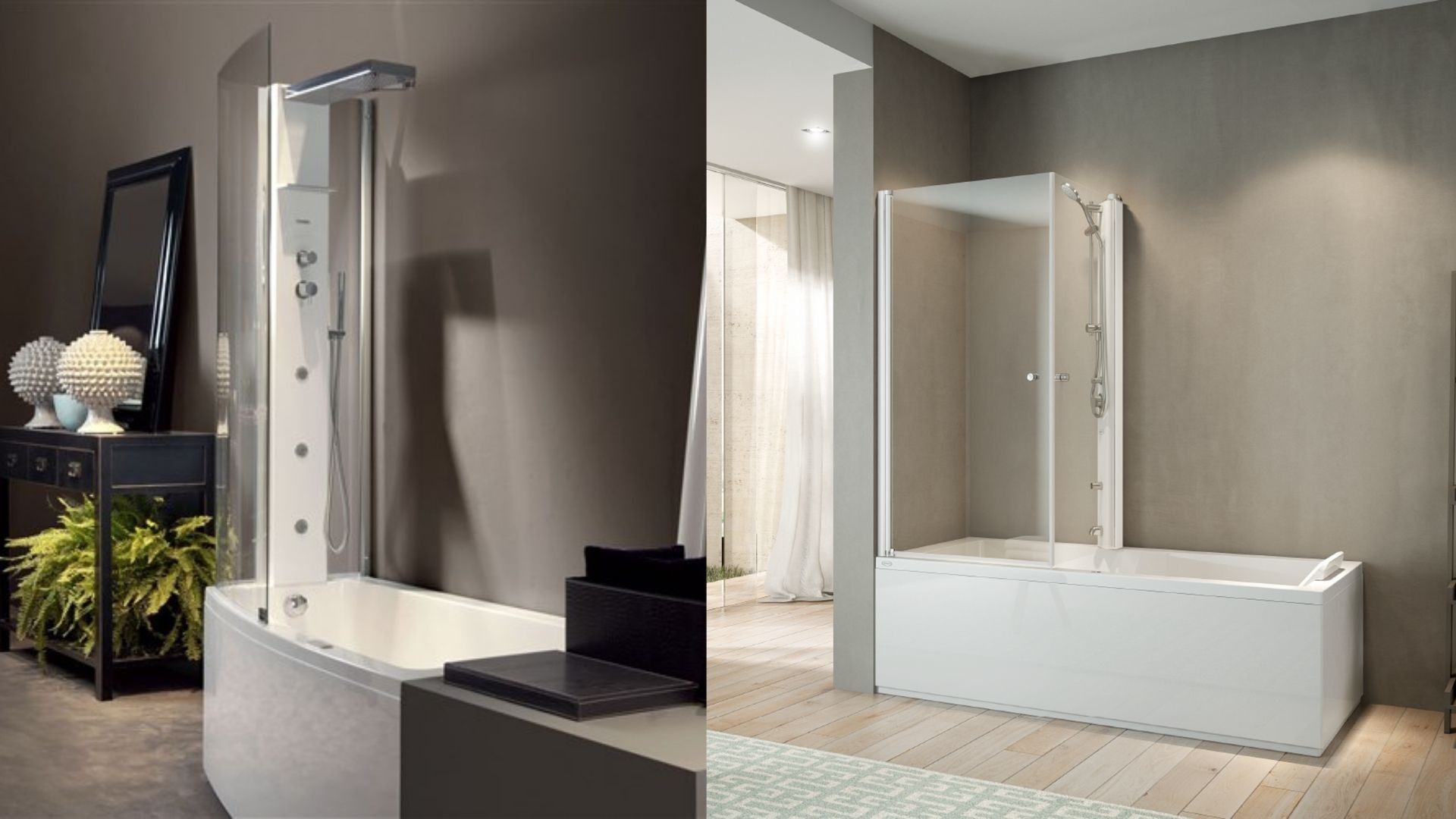 In conclusion, what is the best choice?
Although, as stated, most people prefer the shower over the bath, for reasons of functionality and busy life.

For us, however, there is no better choice, if not the one that best suits your primary needs and your needs. In addition, evaluate the size of your premises, so as to be able to evaluate, if possible, the inclusion, why not, of both of these fantastic comforts, giving your body little moments of well-being and relaxation.