A must-have in the latest, increasingly smaller and more minimalist modern homes is the sofa bed. Convertible sofas are a perfect solution to space problems and an excellent furnishing element capable of furnishing your flat with style. 
But how do you choose a sofa bed, between aesthetics and comfort?
To explain how to choose a convertible upholstery and which aspects and factors to consider during this choice, we have decided to show you some models by Milano Bedding and Family Bedding. Two partners with whom we have the pleasure of working, two manufacturing companies that do not neglect details, proposing modern and technological design solutions that do not renounce the most traditional and distinctive aspect of upholstery, the comfort. 
Frequency of use 
The first factor to consider when choosing a convertible sofa is the frequency of use.
If you need to use the bed frequently, you cannot overlook two fundamental aspects: the opening mechanism and the mattress's comfort. 
Mattress support 
Mattress support is an aspect that plays an important role when choosing a sofa bed. Some of the alternatives you can choose from are welded bed bases, elastic belts or telescopic slats.
A proposal that we want to show you is this beautiful sofa, model Morgan by Milano Bedding.
A backrest that does not go unnoticed can transform into an essential headboard once the two-stage transformation system is opened. The net is made of steel mesh, electro-welded and plastic coated, fixed to the structure by springs.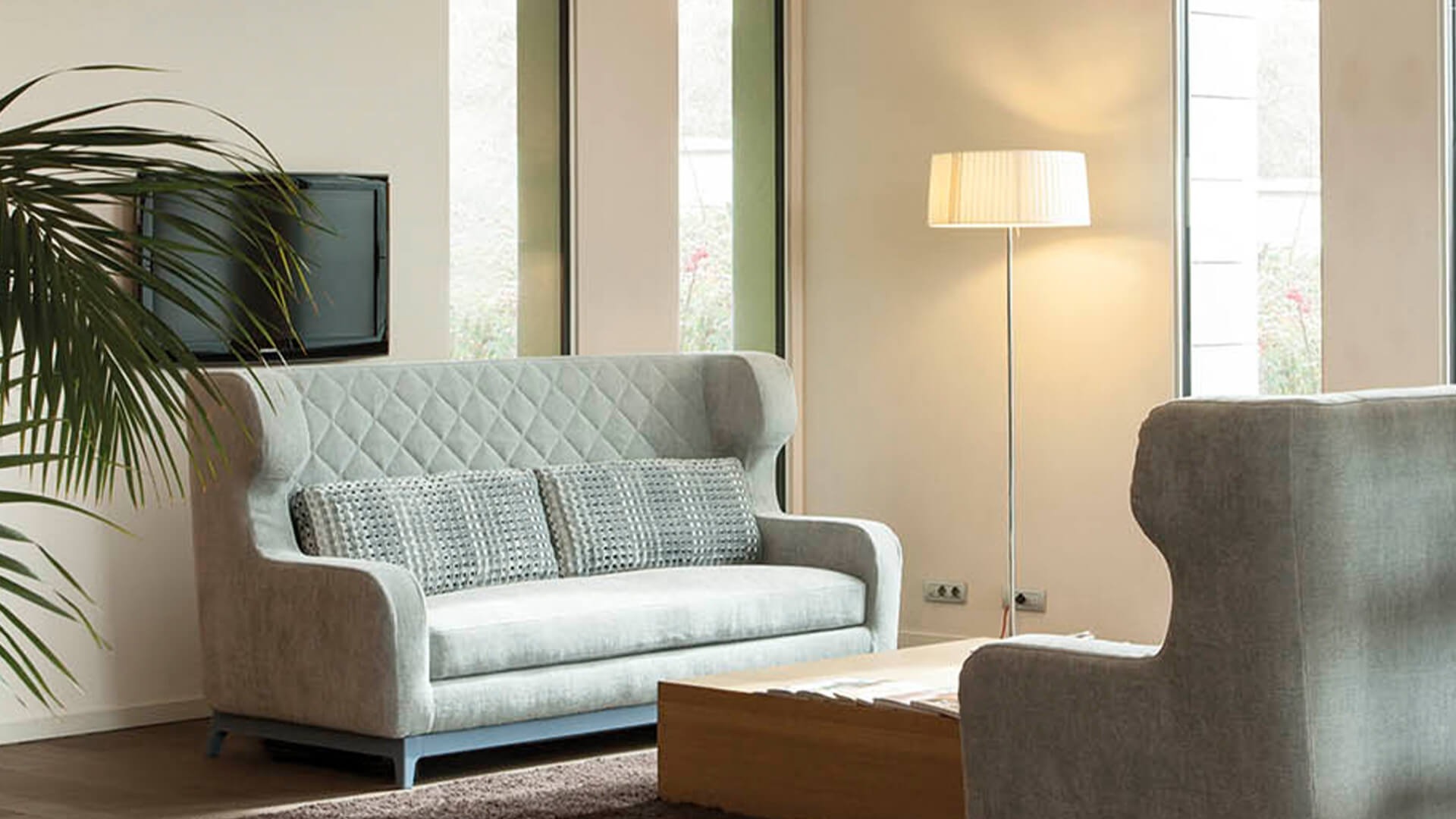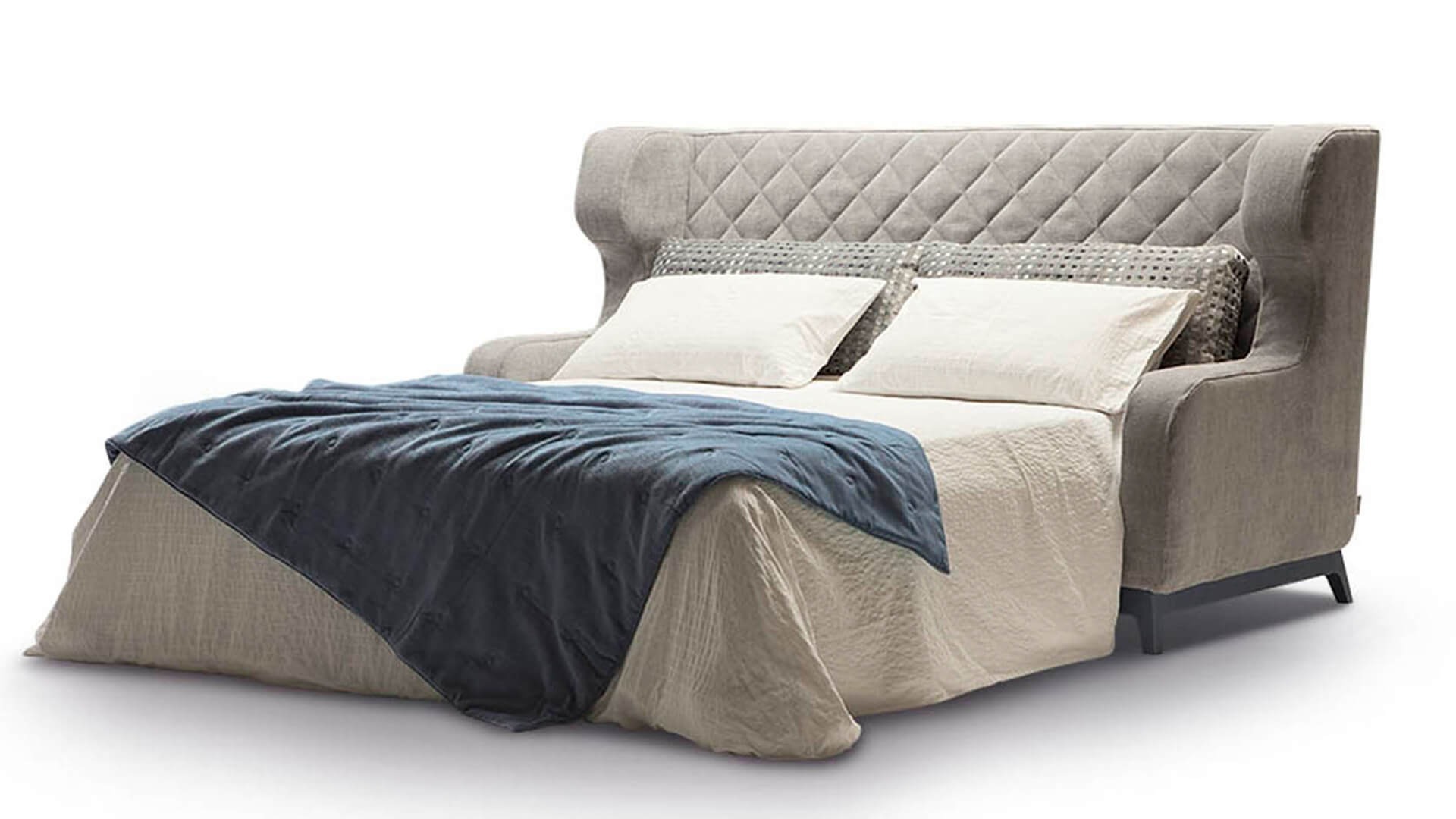 A sofa bed is a gift for your guests. 
Assuming a high frequency of bed use, another aspect to consider is the possibility of withdrawing the mattress with the bed linen. Also, you can't avoid thinking about where to store blankets and pillows. Often, solutions with storage compartments inside the armrests or in the peninsula are preferred. 
Padding 
The padding of the mattress, and more generally of the sofa bed, are also aspects that should not be neglected. The seat must not be rigid, and the mattress must be comfortable. The density of the padding is, therefore, a factor of primary importance.
When choosing a mattress, we recommend heights between 12 and 17 cm, with Memory Foam filling, so you can be sure of giving happy dreams to those who will sleep on your sofa bed. 
Sofa bed position 
Before choosing the model and the transformation mechanism, it is also necessary to consider where the sofa will be positioned in the room and whether there is a table or lamps nearby. Generally, it is a good idea to leave a space of about 40-50cm around the sofa. 
Imagine being able to put your sofa bed in front of a beautiful fireplace, the Liss Cut model by Family Bedding is the ideal solution. A model whose strong point is its comfort given by the feather seat and back cushions and the 13 cm high Memory foam mattress.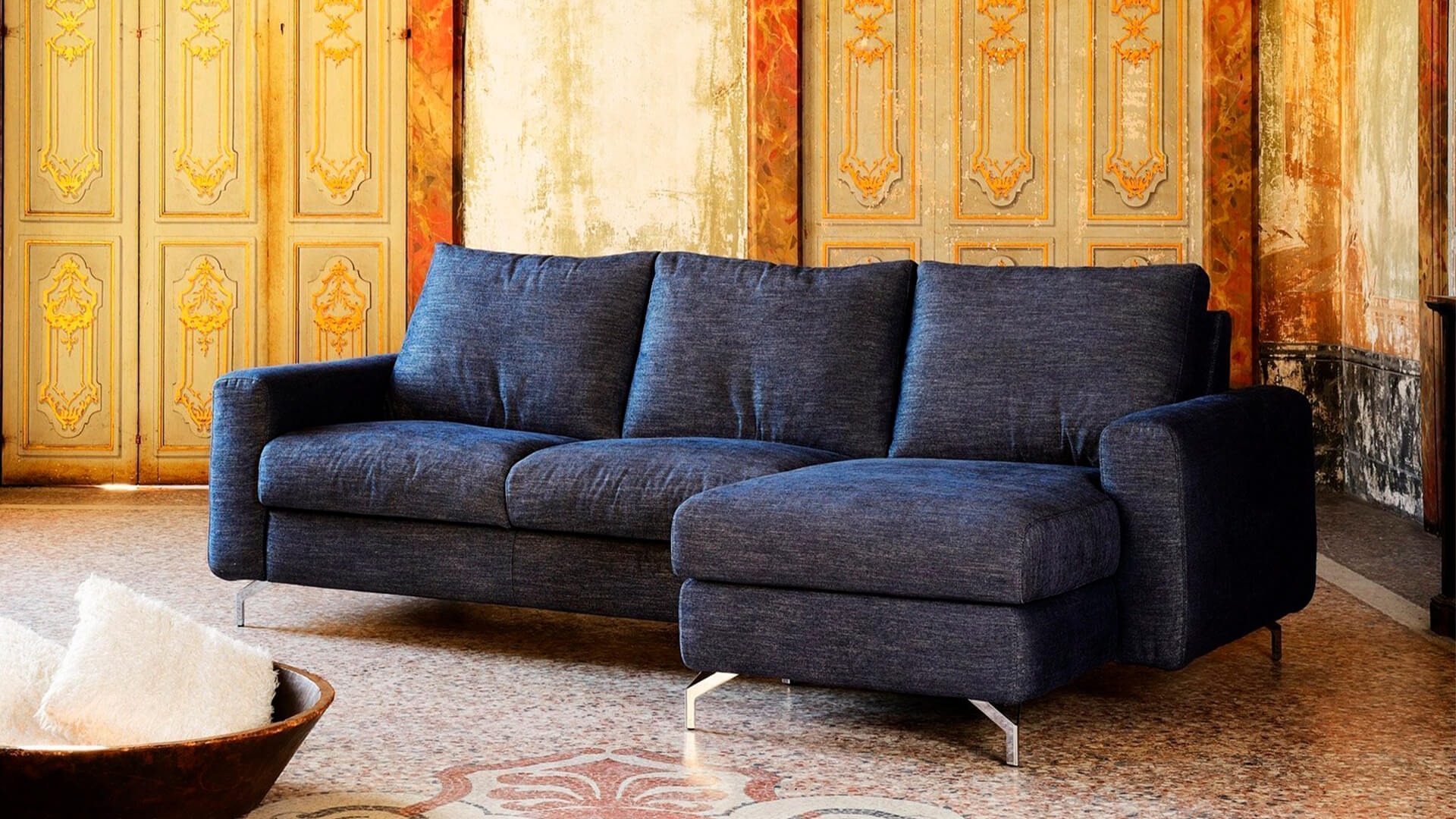 If you have a lot of space available, please also read our article on XXL sofas. 
Available space 
Last but not least. It is precisely based on this parameter that research will be focused on which sofa to choose and above all which transformation system to include in your upholstery.
The sofa's size will depend on the size of the bed base you wish to insert inside. If your choice falls on a bed base that allows two people to sleep comfortably, you will have to opt for a double bed base.
If you don't have a lot of space, you will have to choose sofas with thin armrests or even models without them.
The Butterfly model by Family Bedding is just such an example of a sofa bed without armrests, with minimal space requirements for those who do not have much room in the room. As we will see a few lines later, there are also sofas with intermediate degrees of transformation, and this model is one of them. 
As we see in the photos below, Butterfly transforms from a simple sofa into a comfortable bed, but it can also become a relaxing chaise longue.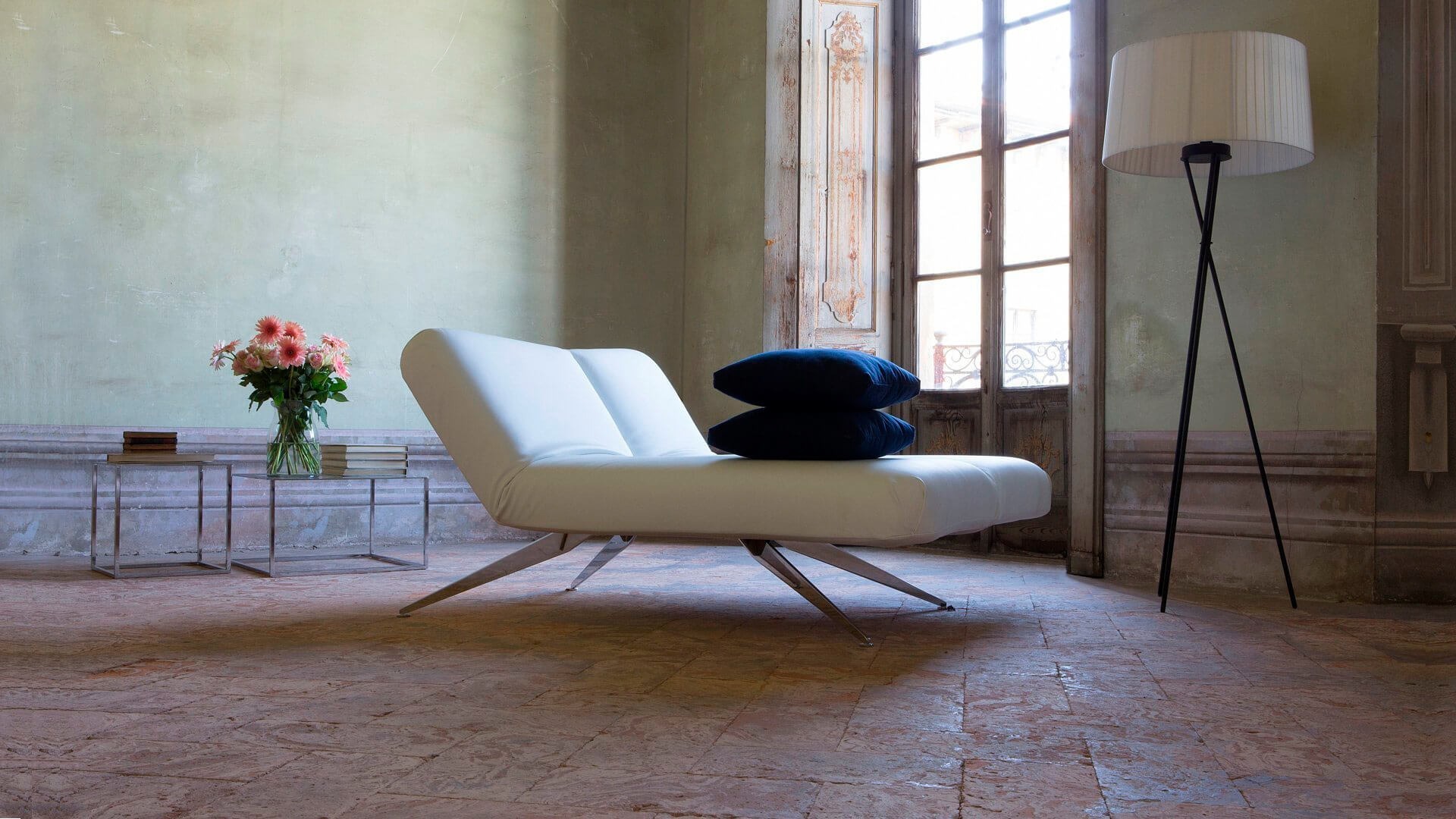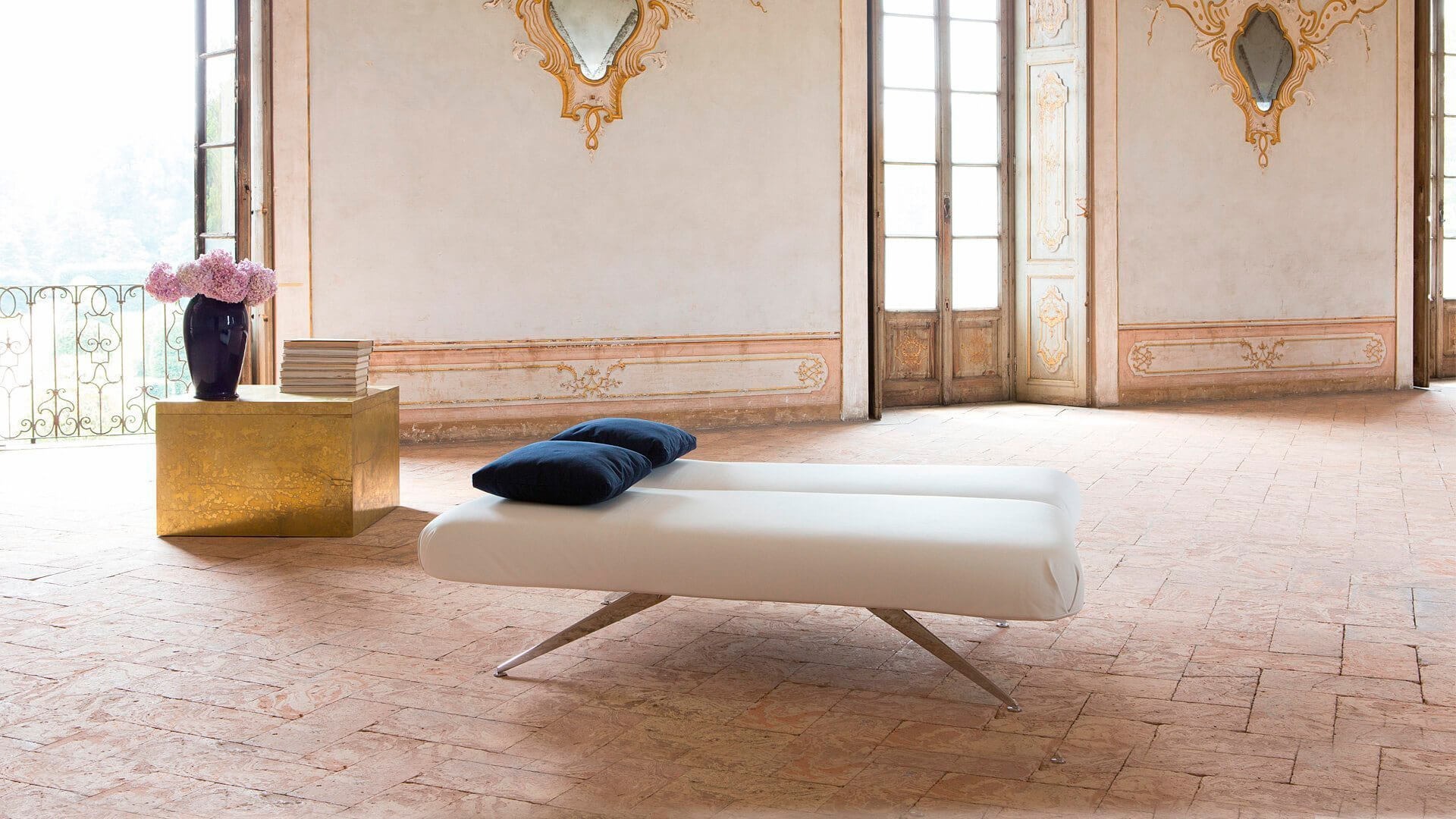 Although the transformation mechanisms may seem merely technical and mechanical, it is often precisely these that give the upholstered furniture its touch of style and design.
Transformability is, therefore, not the opposite of aesthetics.
There are different systems which a sofa can be transformed into a comfortable bed, for example, systems with a fold-down backrest or with the bedspring arranged in the backrest direction both with a pull-out base and with a backrest lift-up. Some mechanisms allow intermediate degrees of adjustment.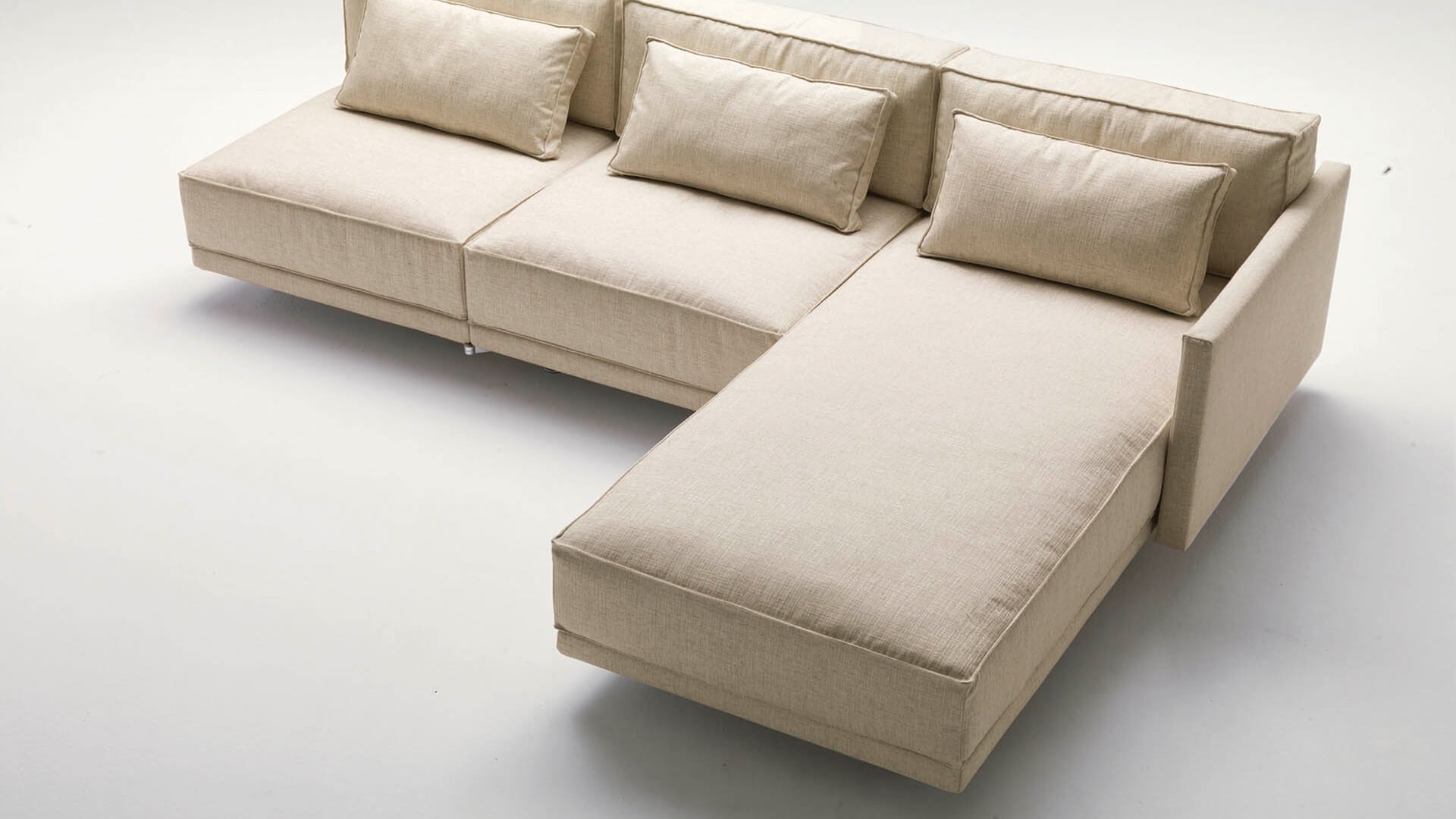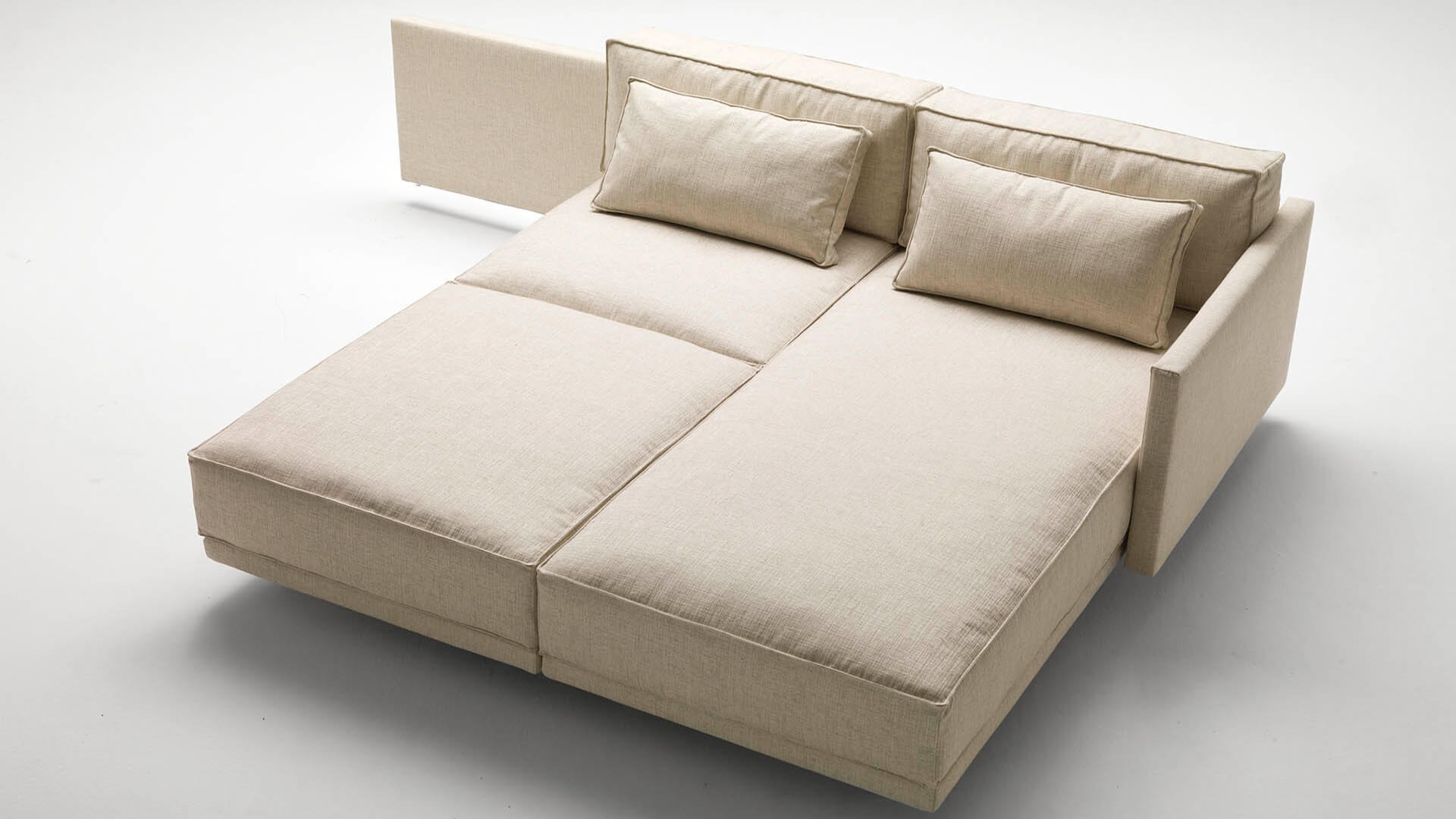 The Dennis model by Milano Bedding is an original transformation system. It is possible to create a double bed by moving one of the seats, with design and minimal space requirements. 
Now that we have seen how many factors to consider and understood that there is a wide range of products to choose from, all you have to do is rely on a team of experts to guide you in making the right choice. We look forward to seeing you in our showroom. 
If you would like to see more models, check out the sofa bed section on our website.