The bathroom as a refuge from bad days, as a beauty harem when we have to get ready to go out and as an area dedicated to one's beauty routine. There are many more intimate actions of our daily life that we perform in this room and for this reason it must be a place that gives us protection, safety and that puts us at ease. But how to achieve all this with a few small tricks?
When it comes to building a bathroom from scratch or simply renovating an existing one, just follow a list of a few simple rules: you can't go wrong!
Make the most of the spaces and make them functional
Nowadays on the market we find infinite space-saving solutions, from furniture that develop vertically, to suspended sanitary ware to obtain an optical effect of continuity of the floor, thus giving the impression that the walkable area is wider (as well as being an excellent solution to facilitate cleaning). The arrangement of the sanitary ware but also, and above all, of the furnishing accessories must be optimized in order to meet your every need and guaranteeing maximum comfort in movement and all the practicality you need.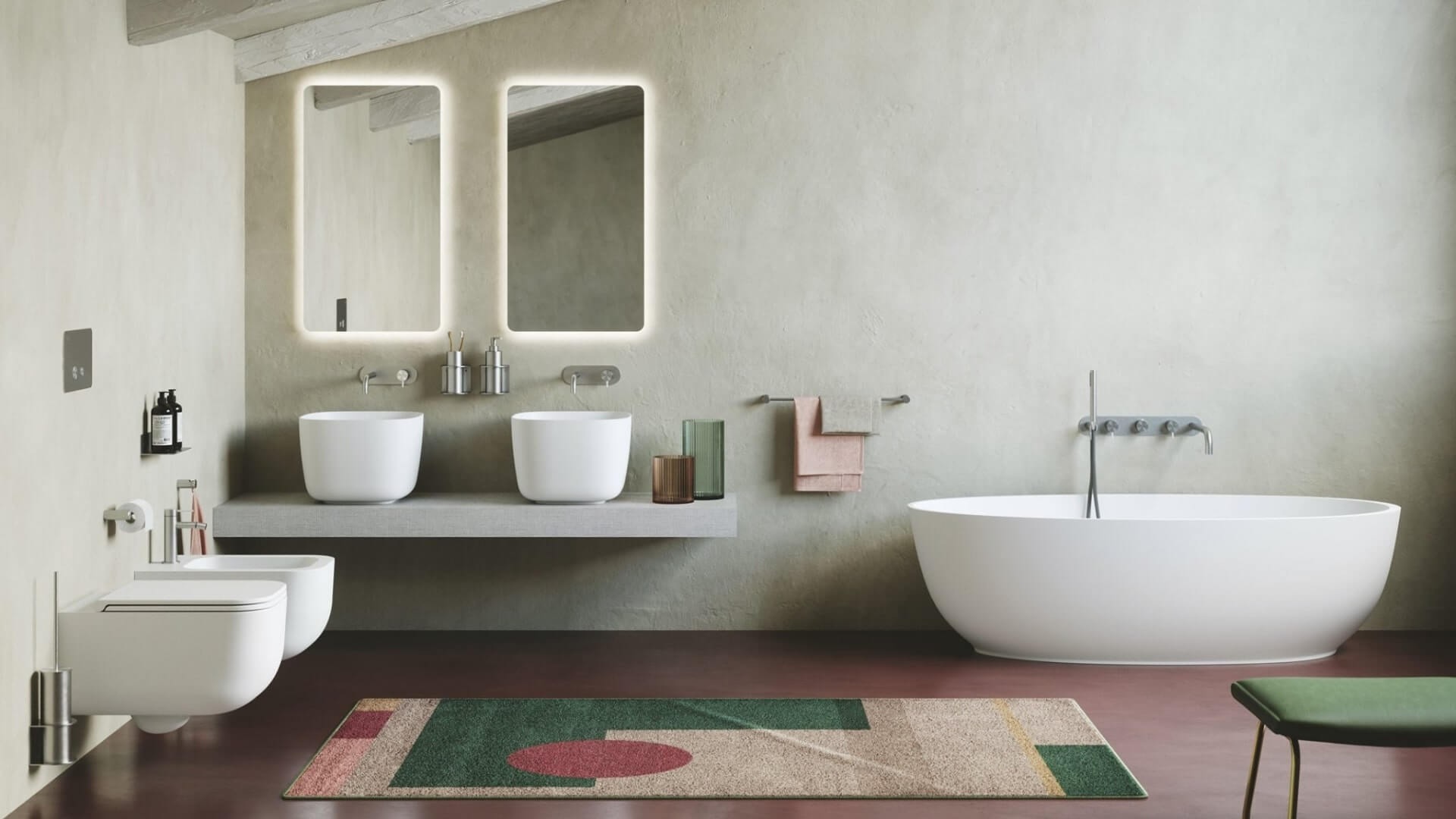 Order and organization
Still in the field of practicality, we speak not only of organizing the structure of the bathroom but also its contents. And here a tidy bathroom immediately becomes more welcoming and functional, where everything is in order, the feeling of peace cannot be missing, but it is not just a question of comfort. A tidy bathroom with no objects scattered or piled on the sink surface seems larger and the environment becomes less claustrophobic.
To achieve this, you can order all personal effects such as beauty care products, towels, medicines and other objects or tools inside a piece of furniture or by using containers or by installing simple shelves.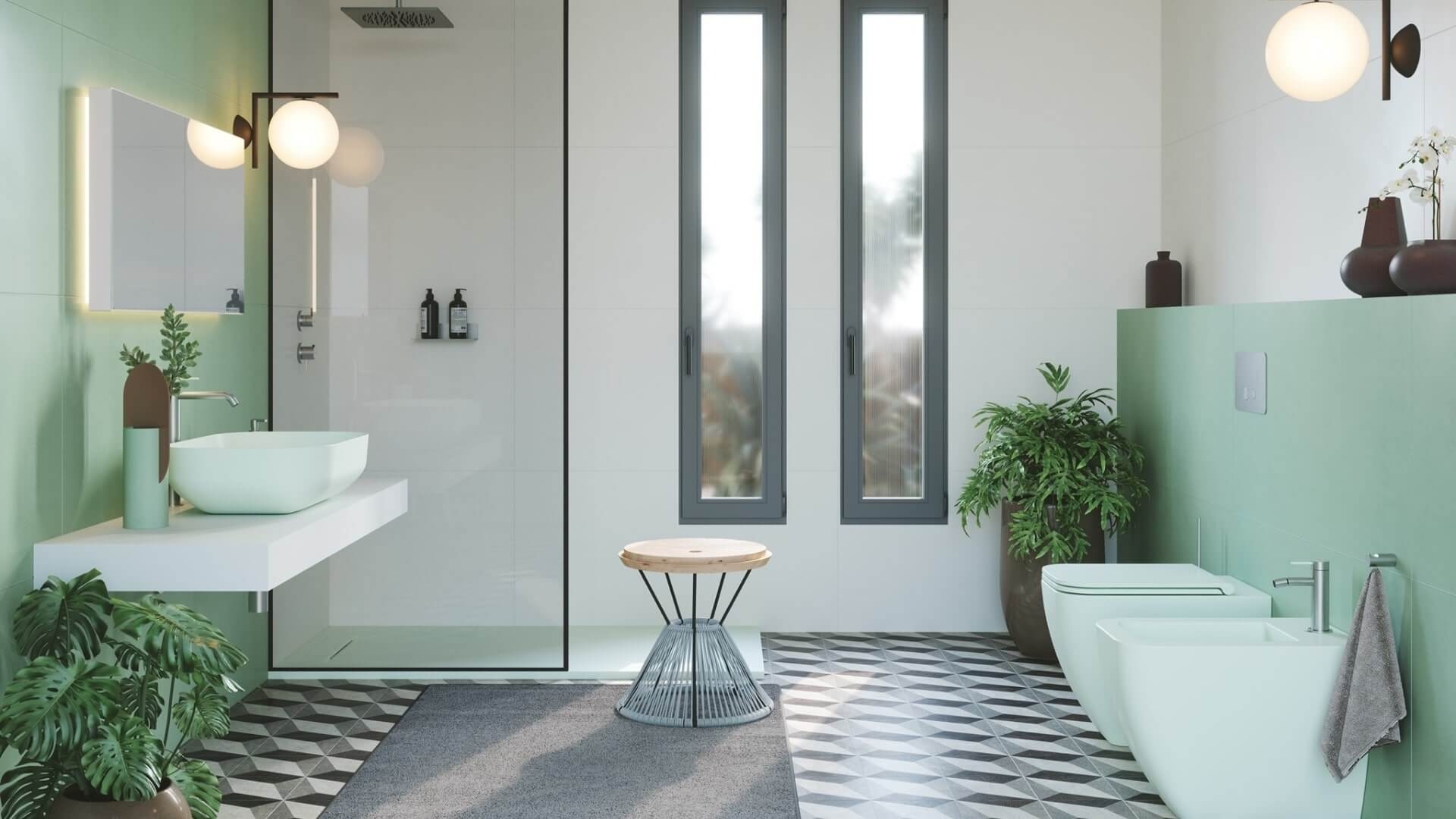 Lighting
A bathroom illuminated with natural light creates a comfortable environment, increases visibility in carrying out daily actions and helps us to recharge our energies. For this reason, if you have the possibility, it is better to install large windows (even better if they are made on the ceiling to take advantage of the zenithal light).
Unfortunately, sometimes we find ourselves in front of a blind bathroom and therefore we cannot resort to natural light, but do not despair, we can play with artificial lighting to create an equally relaxing atmosphere and arrange the light sources in such a way as to increase it. the brightness. By playing with the LED strips, you can also reproduce the natural light effect effortlessly.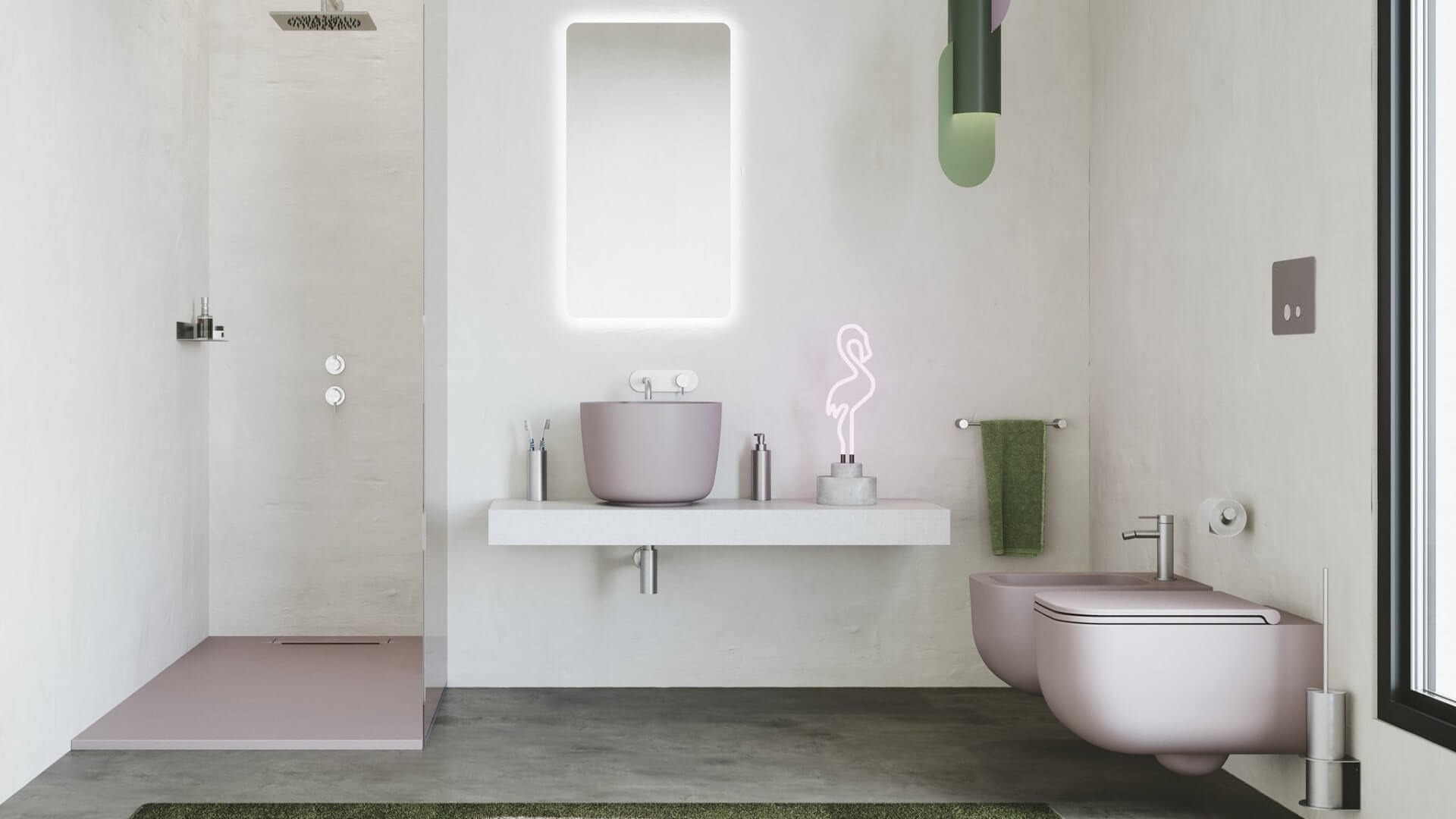 Colors and materials
Both obviously of subjective taste, the colors and materials that will decorate the bathroom must obviously go to create the atmosphere that best suits your person, but obviously the advice we feel we can give to make the bathroom seem more ample is the use of pastel colors, preferably light and cold. It is better to avoid using white as a single color so as not to run into the typical "hospital effect" and perhaps combine it with dark wood or metal furniture.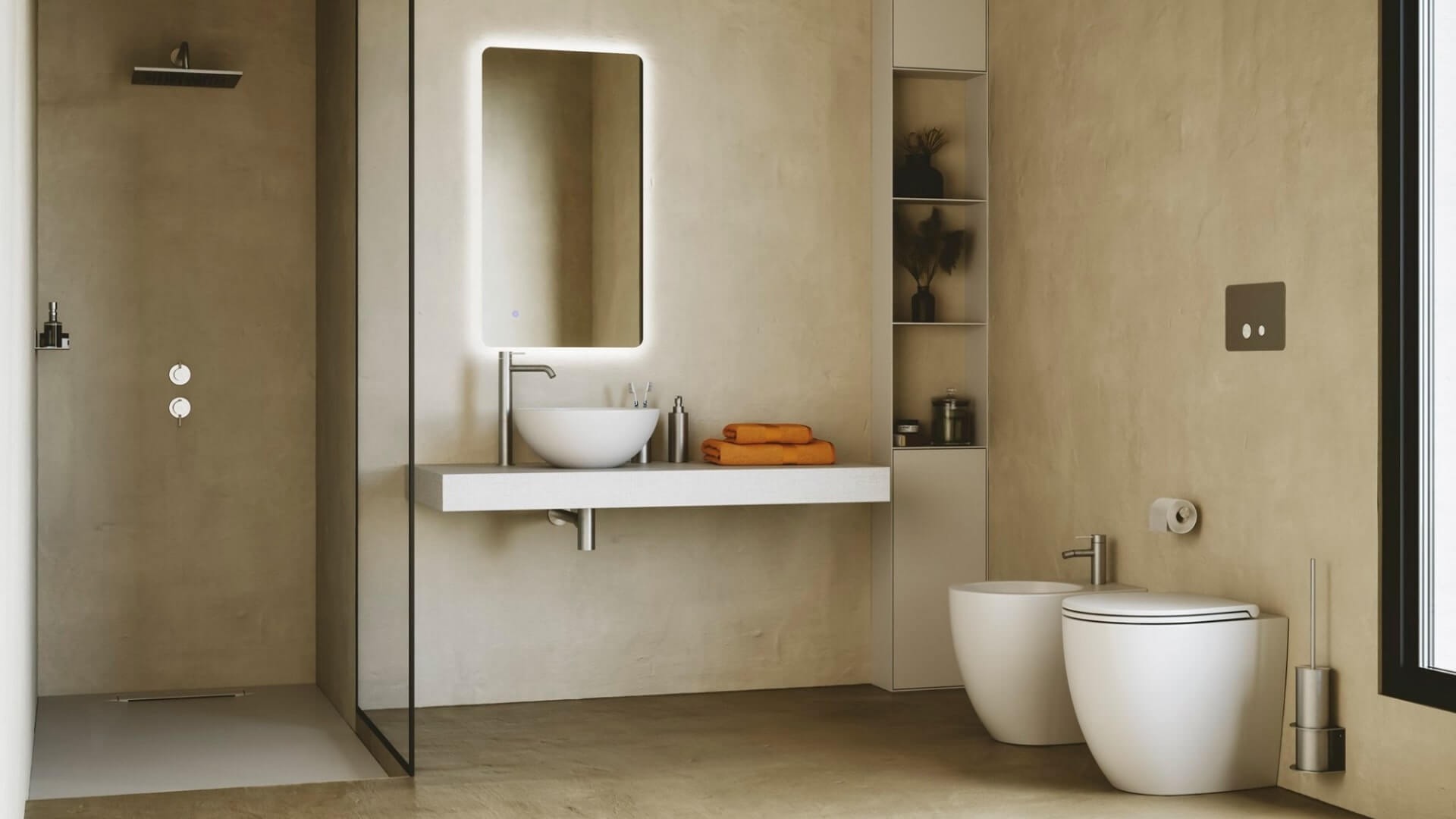 Wide tiles and all-over topping
A contemporary solution to optically enlarge the space is the use of all-over topping to cover the walls and flooring. The practice is to lay large panels of the preferred material evenly and continuously without leaving space for the joints. In this way we will have a sense of continuity that will optically extend the space.