In modern homes, neutral colour palettes such as white, grey, beige and all shades of these are being chosen. These colours allow a lot of room for creativity, giving the possibility to select more imaginative and colourful furniture and furnishings without breaking a flat's internal balance.
In the last few years, a new colour has made its way into the midst of these neutral shades: dove grey. It is a colour that can be combined with many styles of interior design, creating a refined and welcoming ambience.

It is not too dark, but not too light either, and it is perfect for combining with all materials, from woods to metals. For dove grey, we can also observe different shades, from the lightest to the darkest.

It is a very charming colour, but be careful to choose the right shade: in small rooms, it is better to opt for a lighter dove grey to make the environment more delicate and relaxing; in large spaces, you can also dare with darker dove colours, but match furniture and accessories that can lighten the atmosphere.
Below are some examples of combinations with dove grey:
Dove grey and White
The chicest colour pair. These two colours together are perfect for homes with a refined and elegant soul. This colour pair is at its most classy when parquet flooring is used.
Also, not to be overlooked is the combination with ivory or off-white. If you are a lover of shabby-chic environments, you can combine dove grey with beige.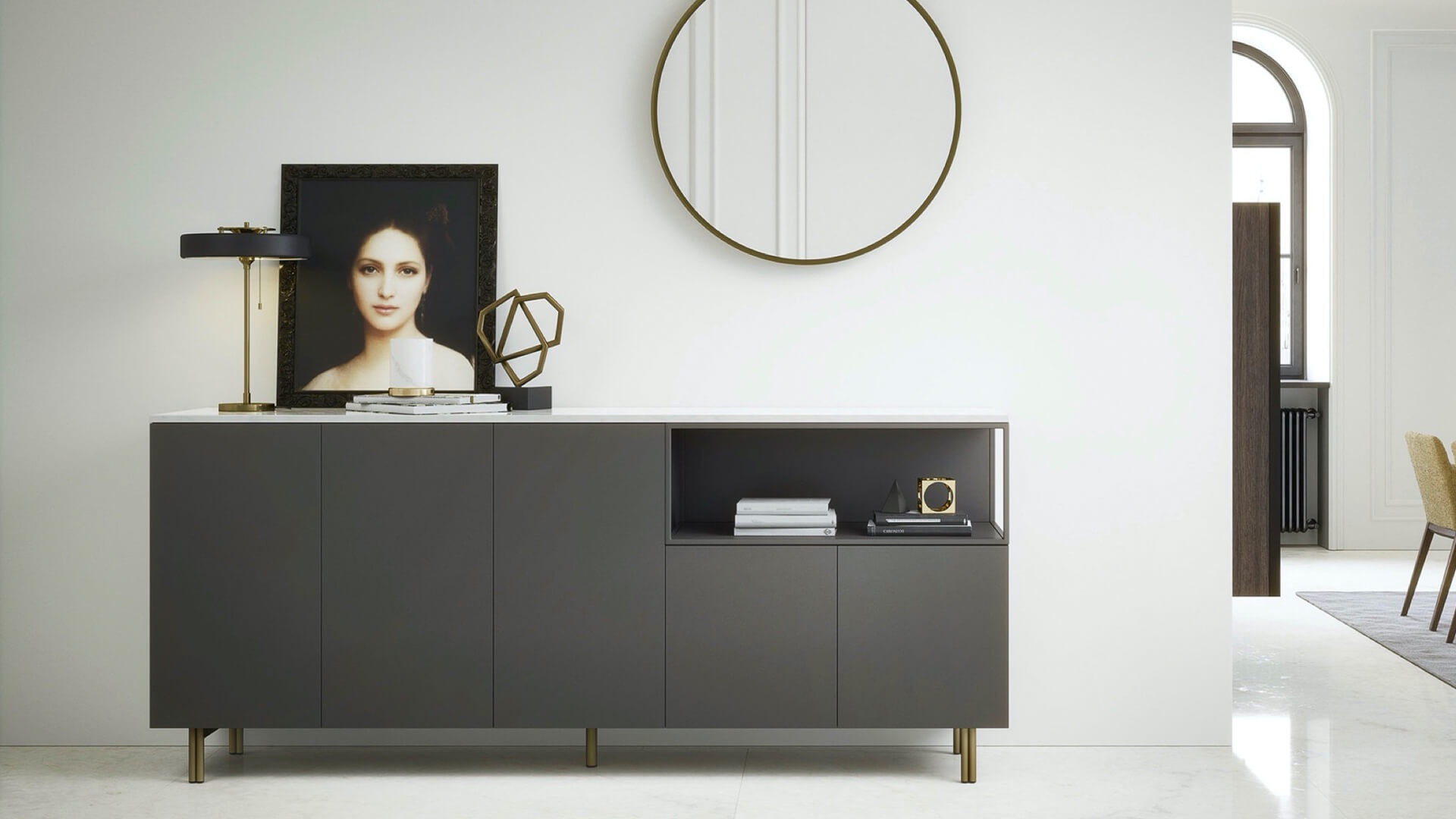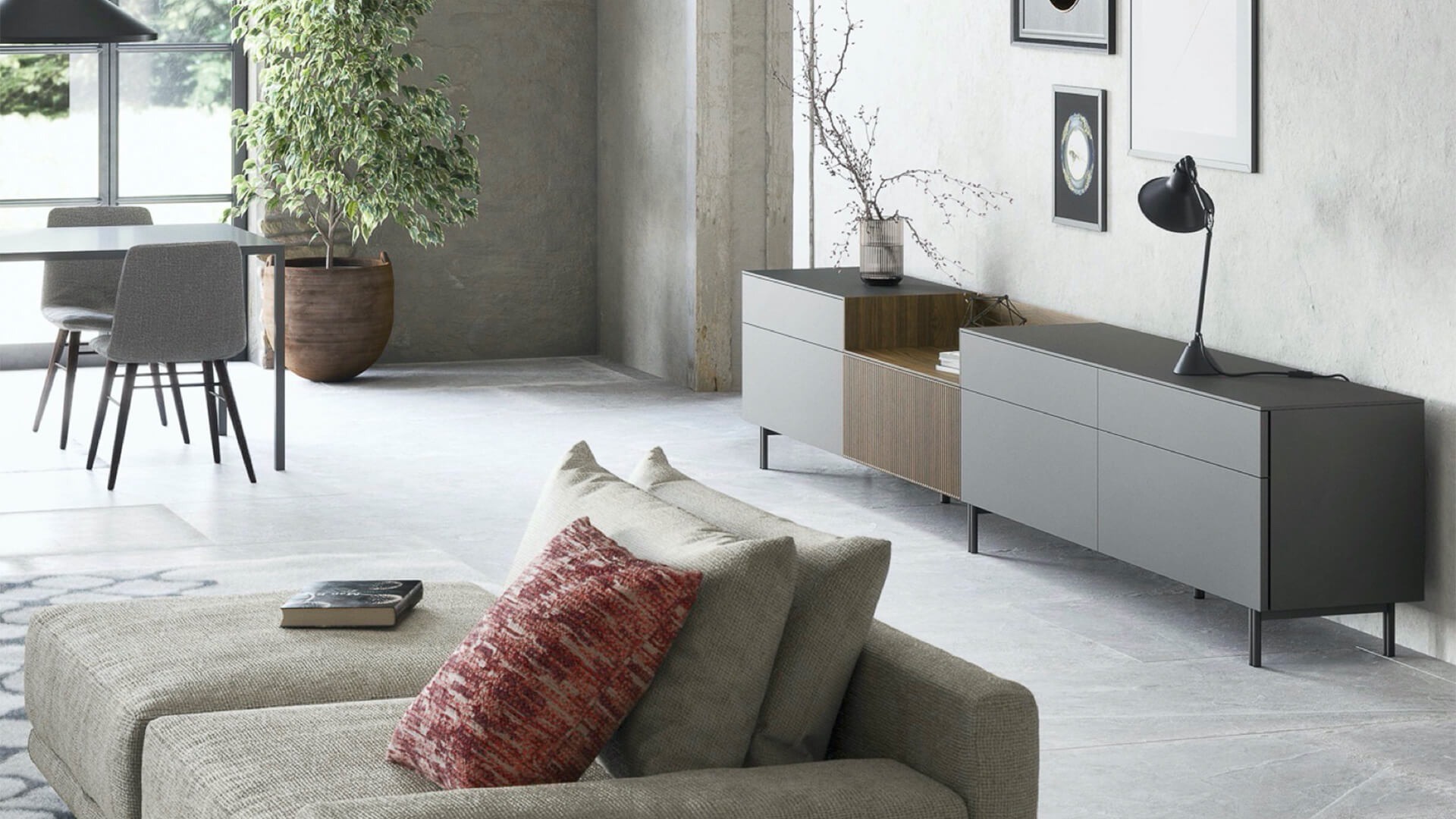 The images above show two Box 18 compositions by Novamobili, for both proposals we see the cupboard in a dark shade of dove grey, which creates strong contrast with the white. In the first image, we have a "minimal" and elegant effect. In contrast, in the second one, we find ourselves in a more romantic environment, where different shades of dove grey, from the greyest to the lightest, blend.

Dove grey and black
Some people like to decorate their flats with black and anthracite furniture. Two colours which are indeed very attractive but which risk creating a cold and gloomy atmosphere. How can this effect be softened? Dove grey is undoubtedly the ideal solution.
A beautiful example of this contrast can be found below.
The Chillax sofa from Samoa's SWAP and CHANGE collection in a very subdued version of dove grey is set against a black wall. The couch's rounded shapes make it comfortable to the eye, and the strong contrast with the background further enhances this aspect. The touch of the patterned wall also perfectly matches the sofa's fun aesthetic.
Do dark colours have a unique appeal for you? Read also Anthracite is also a trend in interior design.
Dove grey and grey
A complicated juxtaposition, but if measured well, has a genuinely fascinating effect—a pair of colours with a "luxury" and sophisticated soul.
If you've imagined spending classy evenings in your living room for some time now, it's time to figure out how to make your living room chic. Undoubtedly the essential eye-catcher is the contrast between the sofa and the living room.
Three different models by Samoa and Flexstyle for three differently sophisticated environments:
- Step Special sofa by Samoa: refined and a bit industrial. It is a traditional model in its form, but the grey floor combination makes it perfect in a more modern environment.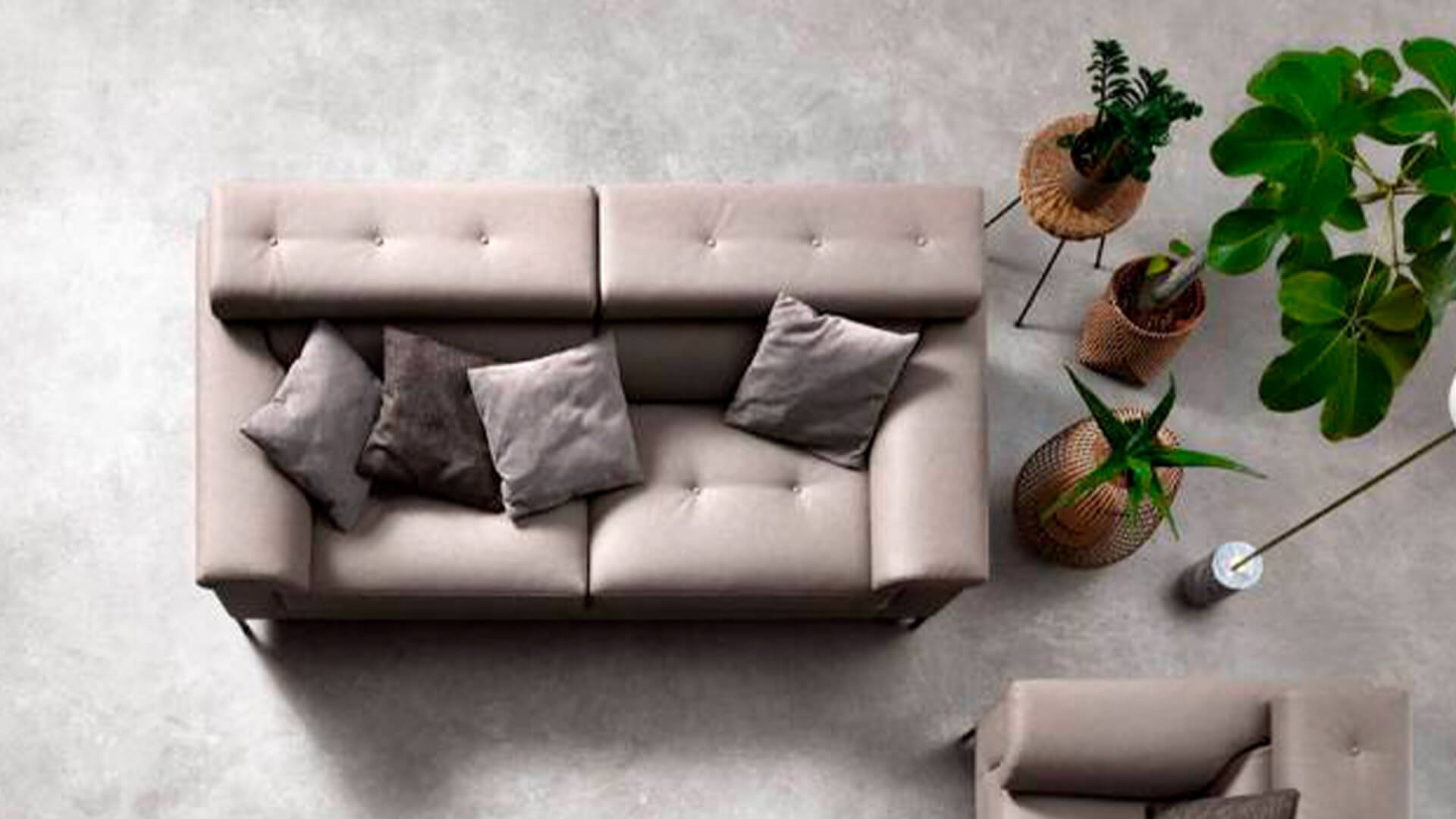 - Rex sofa by Flexstyle: less dove grey and more light grey combined with a dove grey wall. The designer lamp and the small darker touches make the room a perfect place to relax.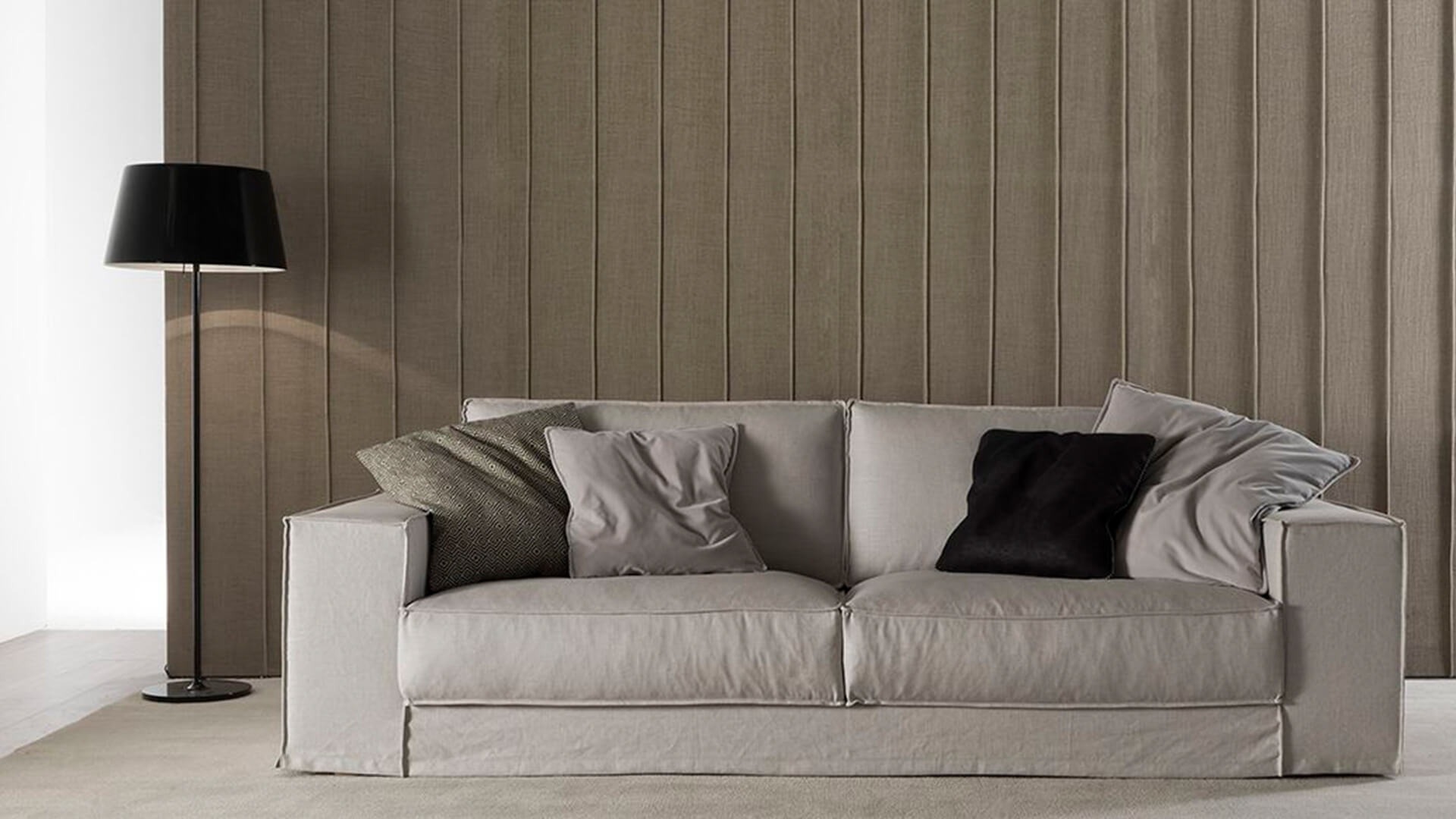 - Alter Special sofa by Samoa: a melange dove-colour combined with a grey wall and a light-coloured armchair to warm up the room.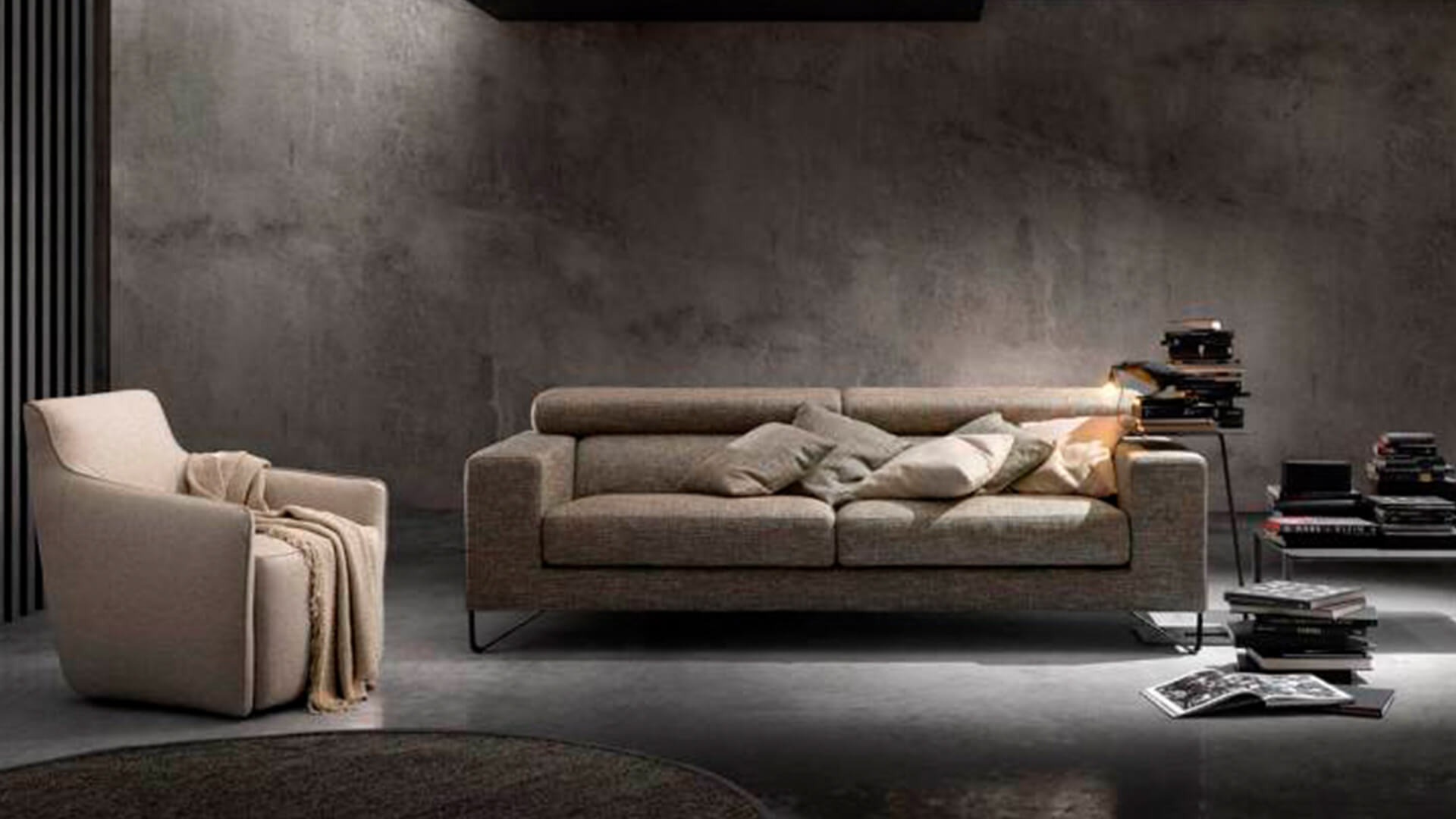 Dove grey and blue
A less frequent combination, but perfect for those people who are looking for new and original solutions. In this case, too, you need to know how to find the right balance between the two shades of colour.
The ease with which dove grey can be combined with so many colours and shades is natural. It is an easy colour to find in nature, so our eyes enormously appreciate it.
It can be combined perfectly with many colours, such as dark green if you love the "jungle" effect. You can see an example below.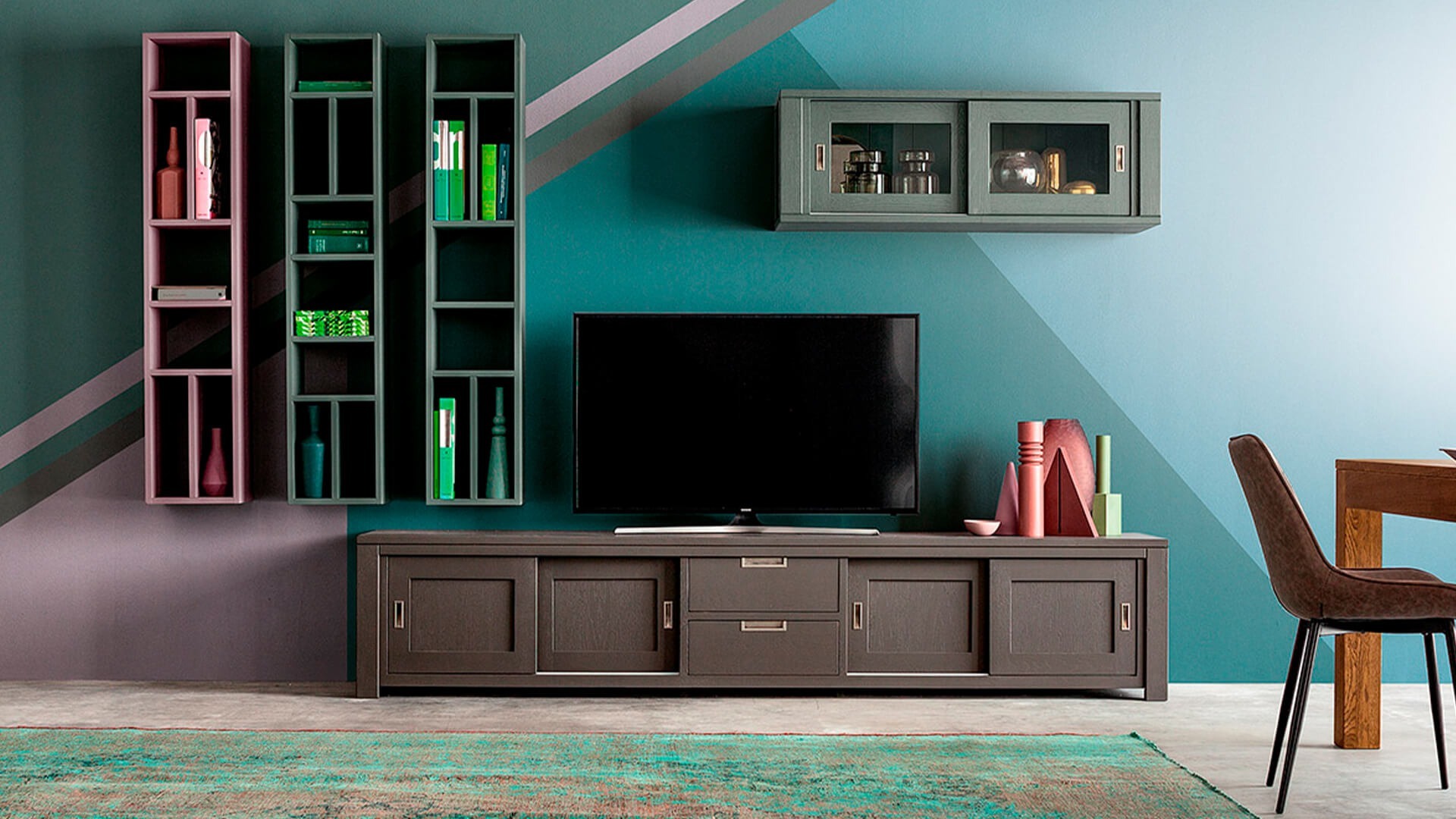 It is not a "jungle" environment, but it is a fun, cheerful, and exciting atmosphere.