Assuming that, if designed in an authentic way, the industrial style could result in a perfect marriage between contemporary and vintage. Furthermore, when we refer to this style, what we must consider as the main fulcrum, in order to succeed very well in its realization, are the open spaces, therefore airy and spacious, even better if characterized by very high ceilings and on two levels. Given the spaciousness of the rooms, we remind you that it would be good to create separate functional areas, so as to identify the zones, even if only aesthetically, perhaps by considering inserting partitions or removable walls or, possibly, evaluating a change of flooring depending on the zones.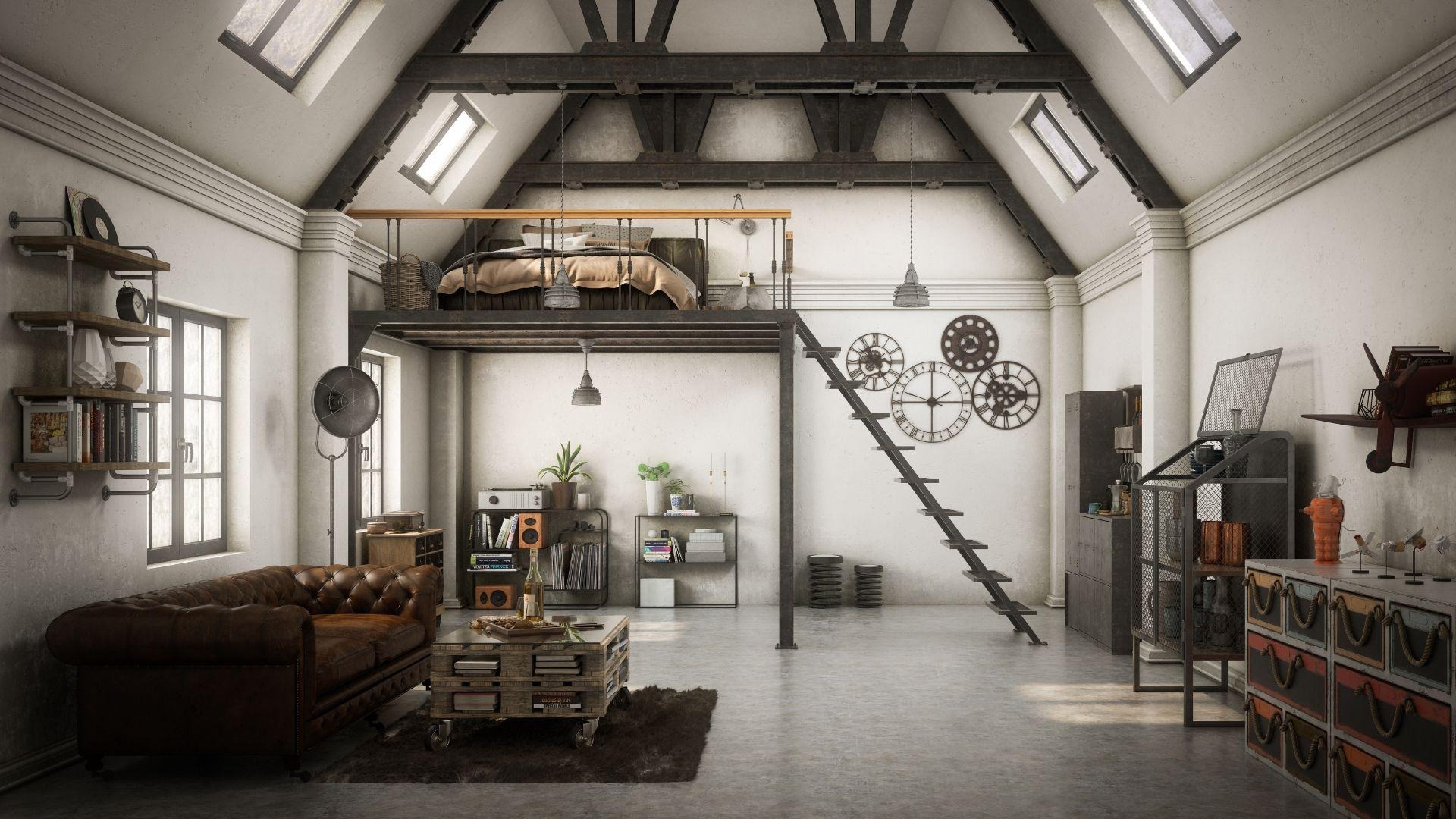 In relation to the floors, the advice is to evaluate solutions such as worn and restored parquet, large vintage tiles or with a corten effect, or rusted, and the very popular raw concrete effect, also used a lot for walls of this style.
First of all, let's remember that one of the main rules for a perfect industrial style is to try to have a common thread that characterizes the various environments, or try to select one or more dominant colors, a pattern suitable for the style and the choice of a material hero.
To make the industrial style impeccable, it would be good to use some materials that recall the industrial atmosphere of the past, therefore opting for raw wood, for some furnishing accessories such as, for example, the table, the renowned wrought iron, very useful both for load-bearing beams, stairs, windows and table and chair legs, steel and metal, again for details, small furnishings and appliances, leather, which adapts perfectly to the upholstery of armchairs, sofas and bed headboards, and technological materials such as carbon.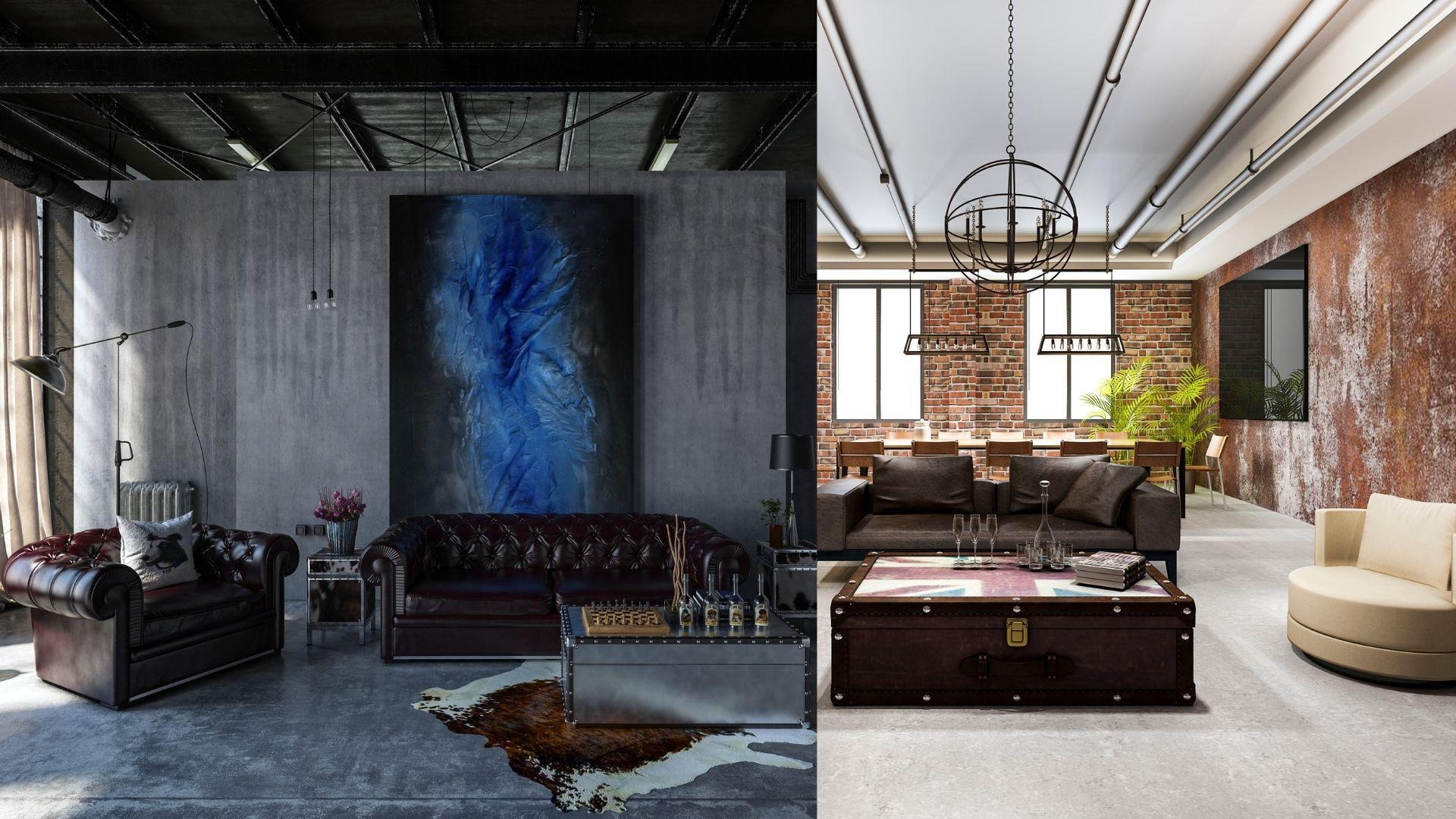 The dominant color of the industrial style is undoubtedly black, closely followed by brown. This means that, of course, we are referring to basically dark colors, which we remember have the ability to give a touch of luxury and class to the rooms. To these colors, we combine lighter contrasts, already characterized by materials such as wood and steel, such as dove grey, gray and some details in sage, burgundy, yellow, blue and moss green.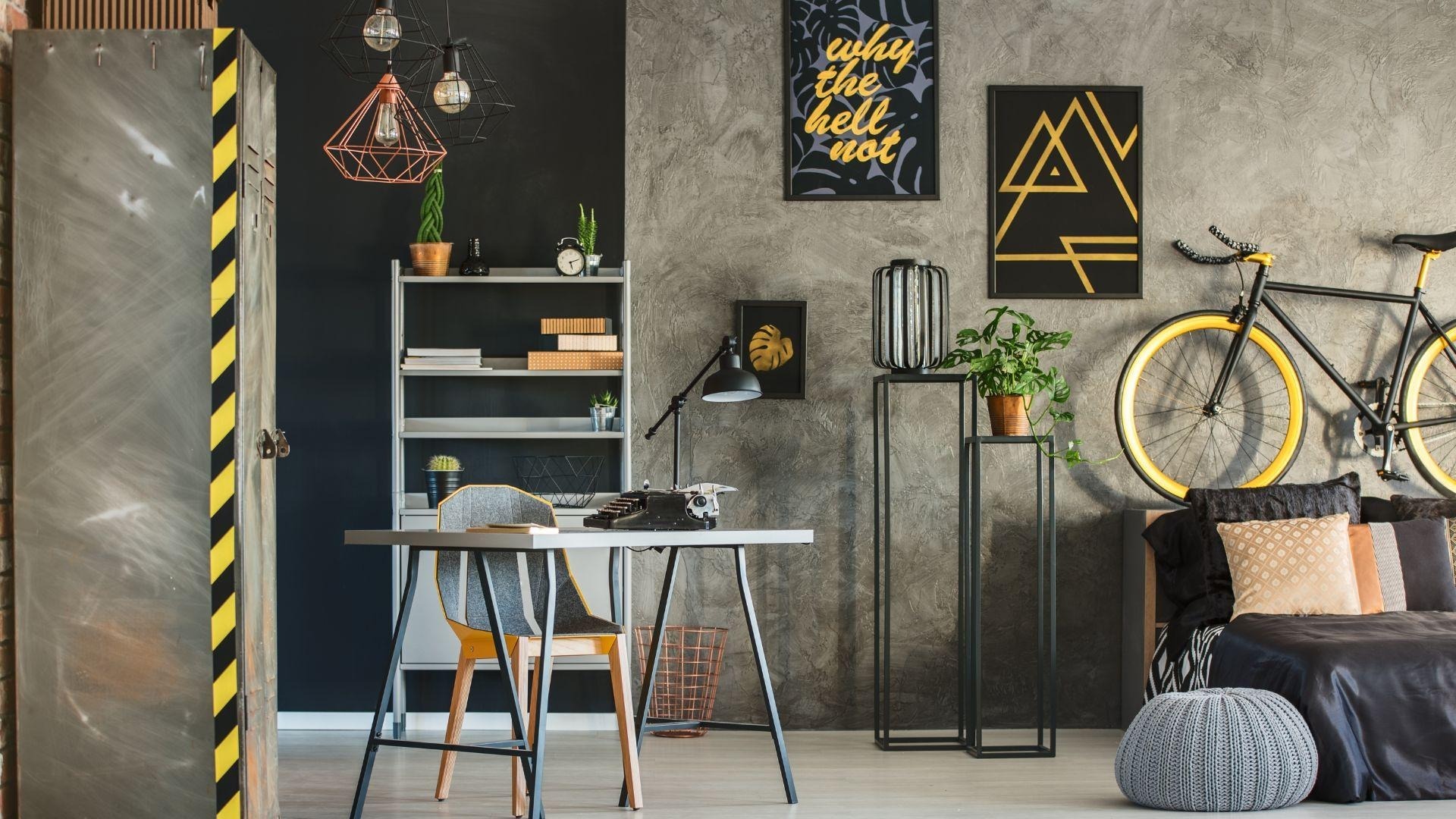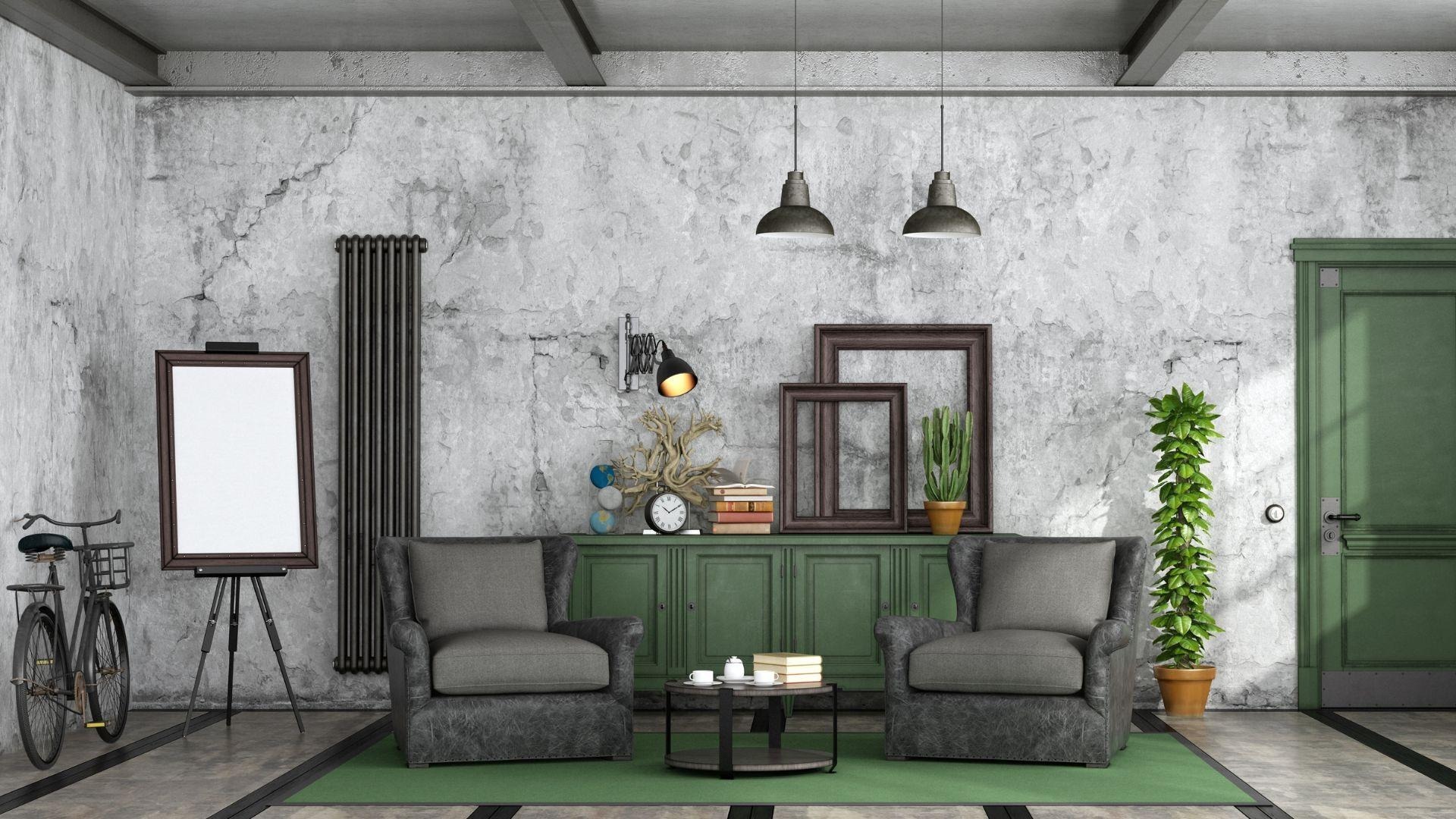 An interesting feature of the industrial style is the almost total abolition of cupboards and closed furniture in all rooms, including the kitchen, replaced instead by shelves and furnishings in metal and wood, trying to leave the various objects visible, provided they are organized in order and definition.
As far as natural lighting is concerned, remember that it is very important to try to evaluate large windows, as long as they are placed high up, alternating with some cases of small skylights, very suitable for the industrial style. Instead, for artificial lighting there are, to date, various solutions perfectly in line with the popular design of this style, in any case we are dealing with bare bulbs, preferably in copper, pendant and soft, and chandeliers with a rough design, possibly metal and dark colors.
Finally, let's not forget the importance of leaving pipes and ducts visible, an important feature of the industrial style. Furthermore, if there were the possibility, it would be perfect to create some walls with exposed bricks, even better if they can be "pulled out" of the structure of the walls. However, many buildings are often in masonry, so it would be too expensive to recreate entire walls with exposed bricks. Reason for which, we could opt for a truly perfect solution: the wallpaper that reproduces the design of the bricks.