Nidi has created a collection to meet the demands of smart working and homeschooling, designed especially for young people who are entering this new world.
Let's have a look at these new models.
The Space 3 model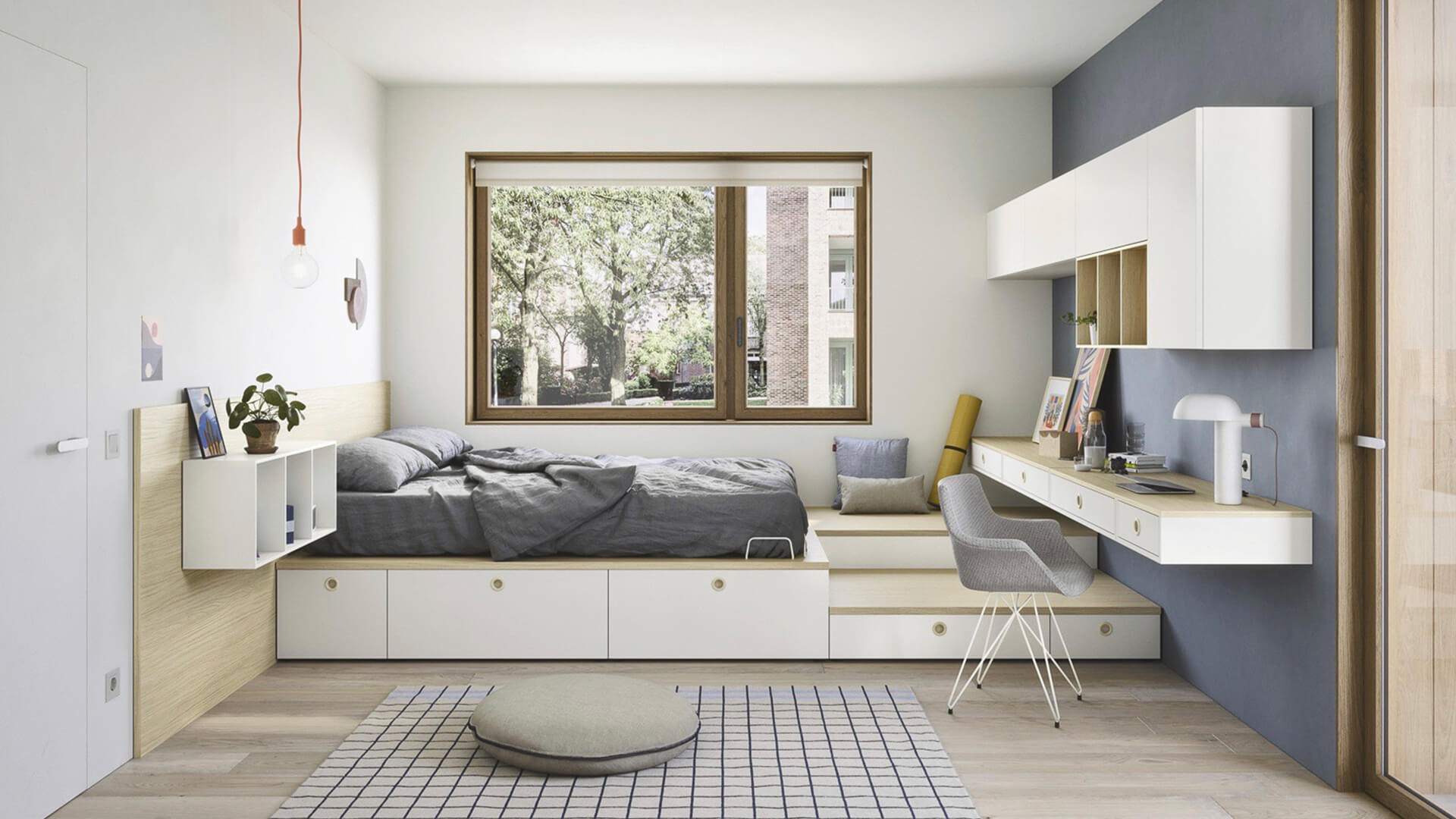 This model is perfect for the person who would like to create more space inside their bedroom, in order to cultivate their interests…..yoga, stretching….
The Space 4 model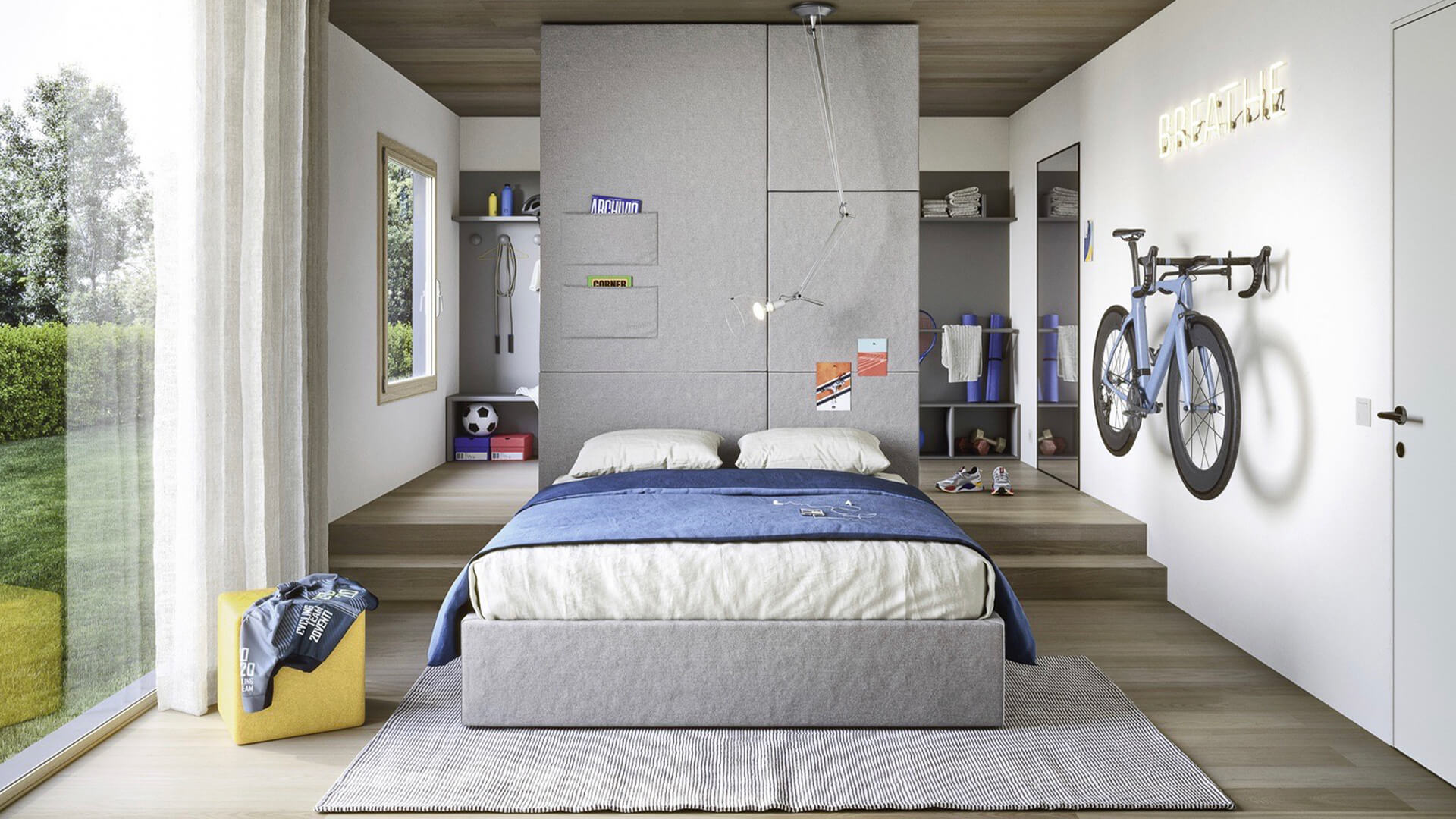 The Space 4 model is also perfect for young sports lovers; you can create, an area in which they can dedicate themselves to their favourite sporting activity.
The Space 6 model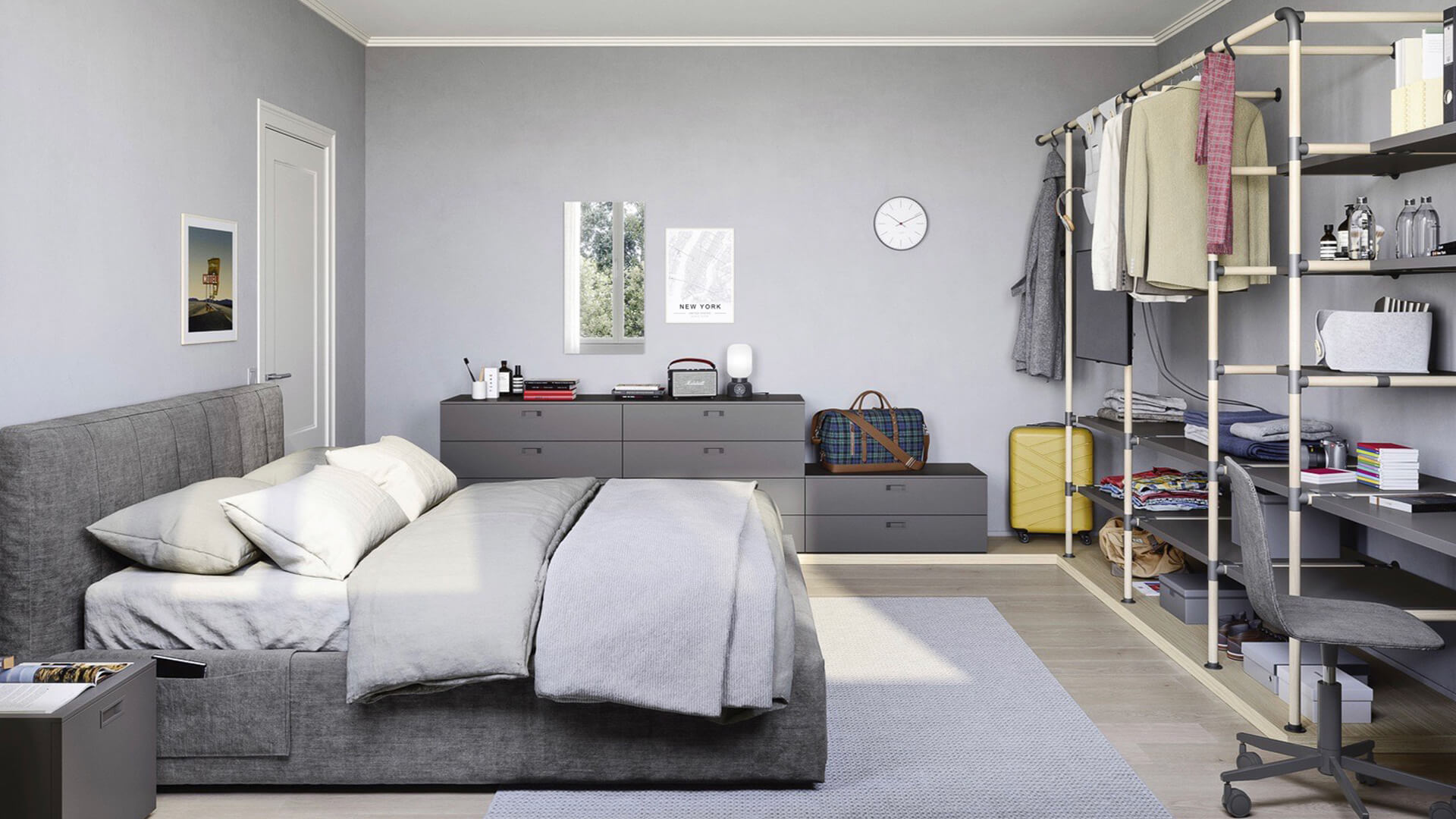 The Space 6 model is the perfect solution for people who, instead of a full wardrobe, have a full suitcase. A practical, essential room for people who are always chasing trains and flights.
What are the advantages of this new conception of bedding?
- The bed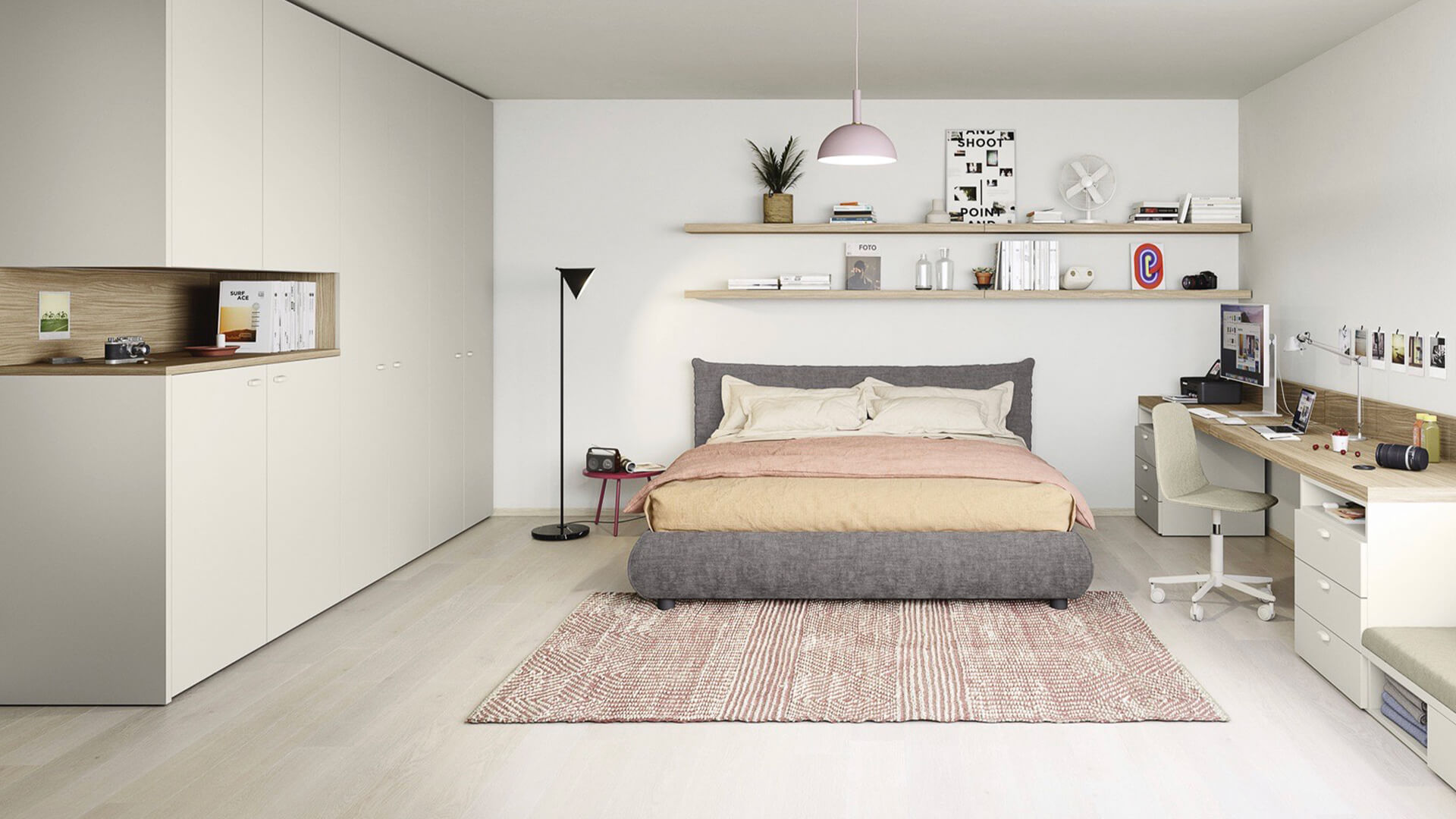 The single bed leaves space for bigger beds, a small double or a double. Amongst the new proposals is the Roller bed, with a soft and generous shape.  You can also choose to have it with a container to store clothes or sheets.
- Multimedia
These new bedrooms are modern down to the tiniest detail. Parts of the furniture can be fitted with USB ports, perfect for all the new devices that there are these days. These are rooms which perfectly meet the requirements of smart working and homeschooling.