The walk-in closet is, without a doubt, a piece of furniture that never goes out of style and that represents an essential desire for those who love to indulge themselves in choosing the perfect look. First of all, the first element to take into consideration, for the creation of a functional walk-in closet, is the size: obviously, this factor varies according to the space available to us, which means that if we are lucky enough to have a home, and therefore a bedroom, of large dimensions, we will be able to think of spacing much more. However, to create a functional and livable walk-in closet, only 2.5 m2 is enough, the minimum depth of which must be at least 120 cm, since 60 cm is required for the overall dimensions of the coat rack structure and 60 cm to be able to move easily. Instead, for the section dedicated to shoes and bags, for example, a depth of 40 cm is sufficient. As far as heights are concerned, we should evaluate a minimum of 140/160 cm for coats and long dresses, 100/120 for medium-long garments and 100 cm for trousers folded on a hanger.
When designing a walk-in closet, in addition to verifying the spaces, we will have to think about what type of walk-in closet we could use, based on the space available, and how we want it. We generally identify three main types:
an entire room on 4 sides totally used as a walk-in closet, which allows us to space a lot on the choice of the internal structure, for example horseshoe, angular, linear, multilevel, with central accessories or on the entire perimeter available;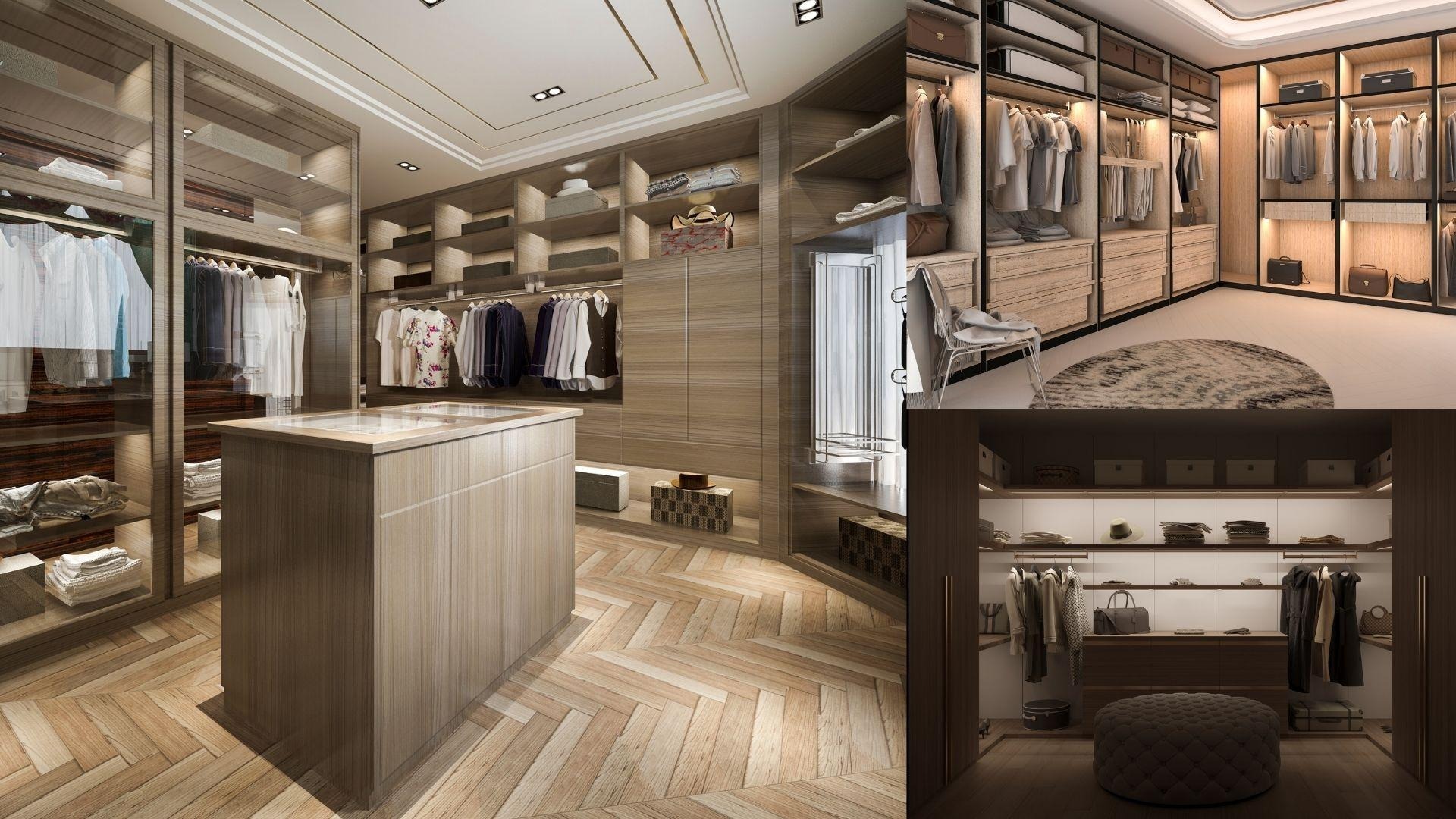 empty spaces and niches to be exploited, which could limit us slightly in the choice of interior accessories, however allowing us to make the most of the spaces available to us, limiting the overall dimensions to a minimum;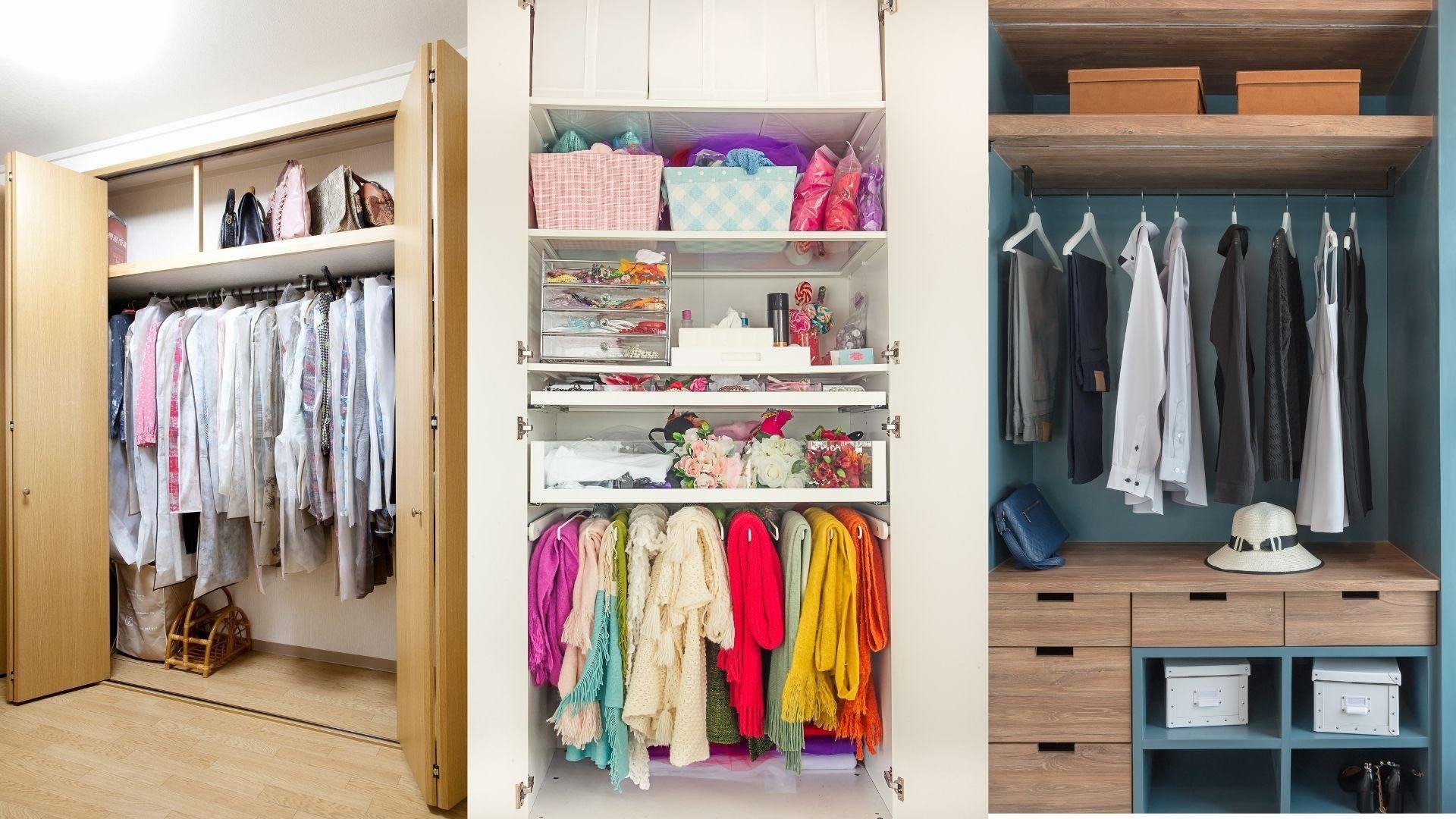 division of the room in an open space style, split from a central self-supporting frame, perhaps transparent, or with parts of the walls in plasterboard, masonry, for example by adapting retractable or sliding doors, in glass or any design material.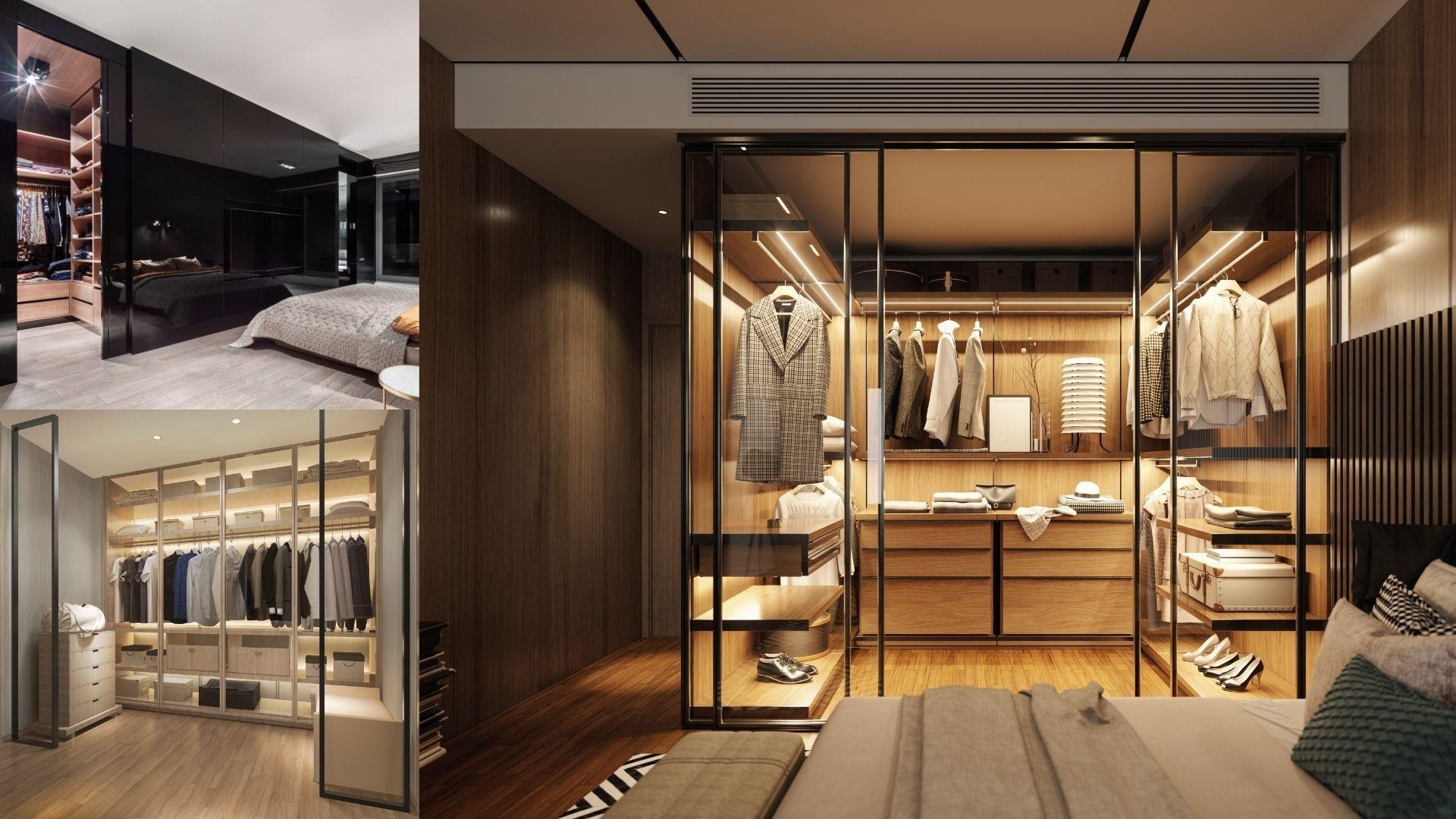 Furthermore, our advice is to dedicate a part of the budget for the creation of the walk-in closet to the right lighting, since a dimly lit walk-in closet could be annoying and not very functional when choosing our outfit. We will be able to indulge ourselves with recessed spotlights in plasterboard niches, LED strips applied as we like on shelves and recesses or with classic chandeliers, possibly adjustable by zone, so as to uniformly illuminate our corner dedicated to fashion.
The final choice lies in evaluating whether to opt for an already combined preformed structure, obviously if space permits, or whether to choose do-it-yourself to give free rein to our imagination with shelves, drawers, niches, crossbars for hanging clothes and shelves, satisfying our every need. In the latter case, we could still think of inserting some small modern design furnishing accessories, such as dividers for small objects in the drawers, especially ties, watches, scarves and so on.