PREVENT DIRT ACCUMULATING
Of course, one of the first rules to try not to damage the steel surfaces is to try to clean it regularly, thus preventing excess dirt from accumulating and, consequently, becoming encrusted. To wash our top or steel surfaces, it will be sufficient to use the very common dish detergent or steel degreaser.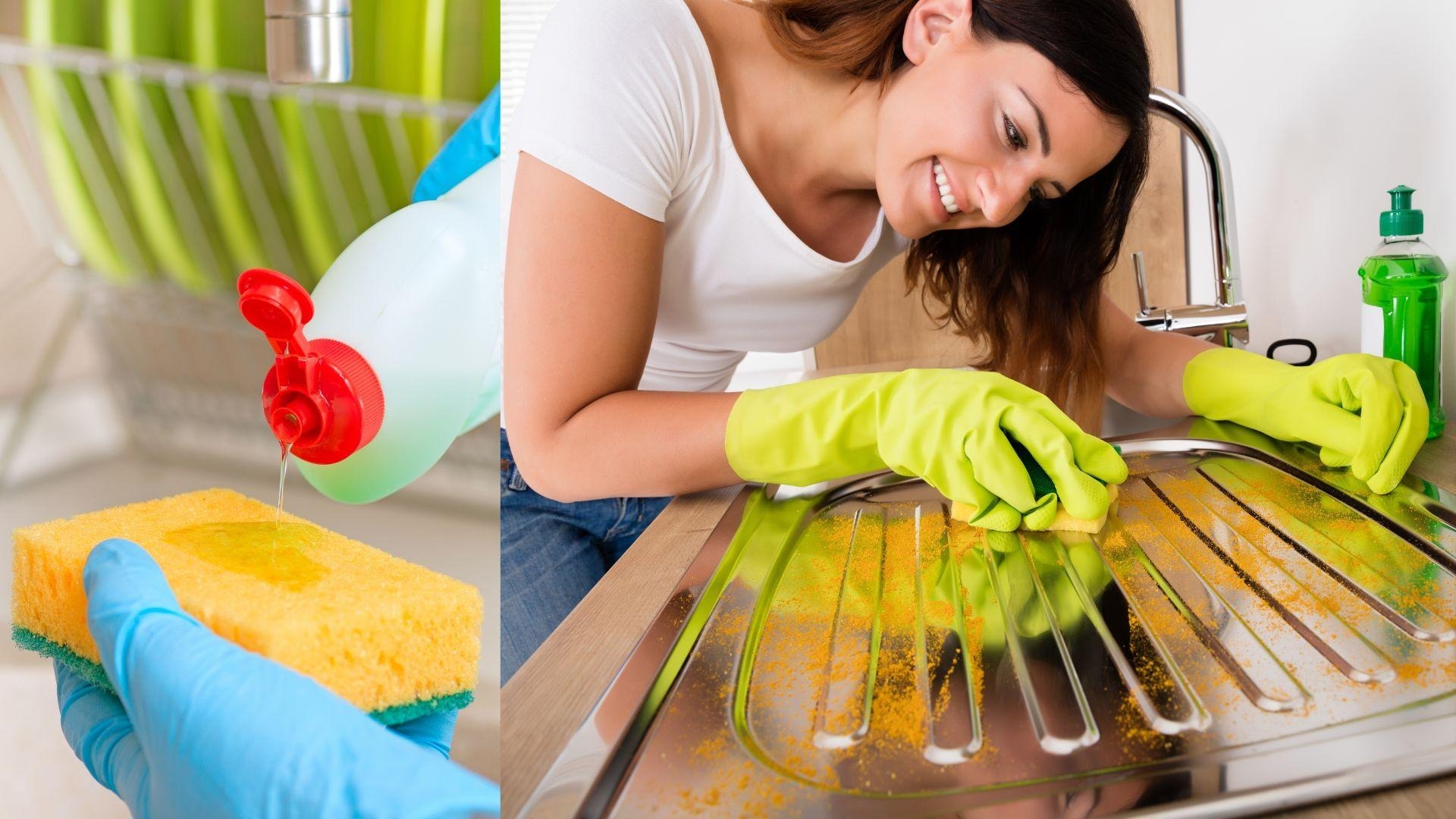 SOLUTION FOR SCULPTED SURFACES
One of the most used and effective remedies for removing encrustations, without however damaging our steel surfaces, is sodium bicarbonate, which has the ability to exert a very slight abrasive action, without however scratching or damaging the surfaces. It will therefore be sufficient to fill a basin with hot water and bicarbonate, wash the affected encrusted surface and finally rinse and dry.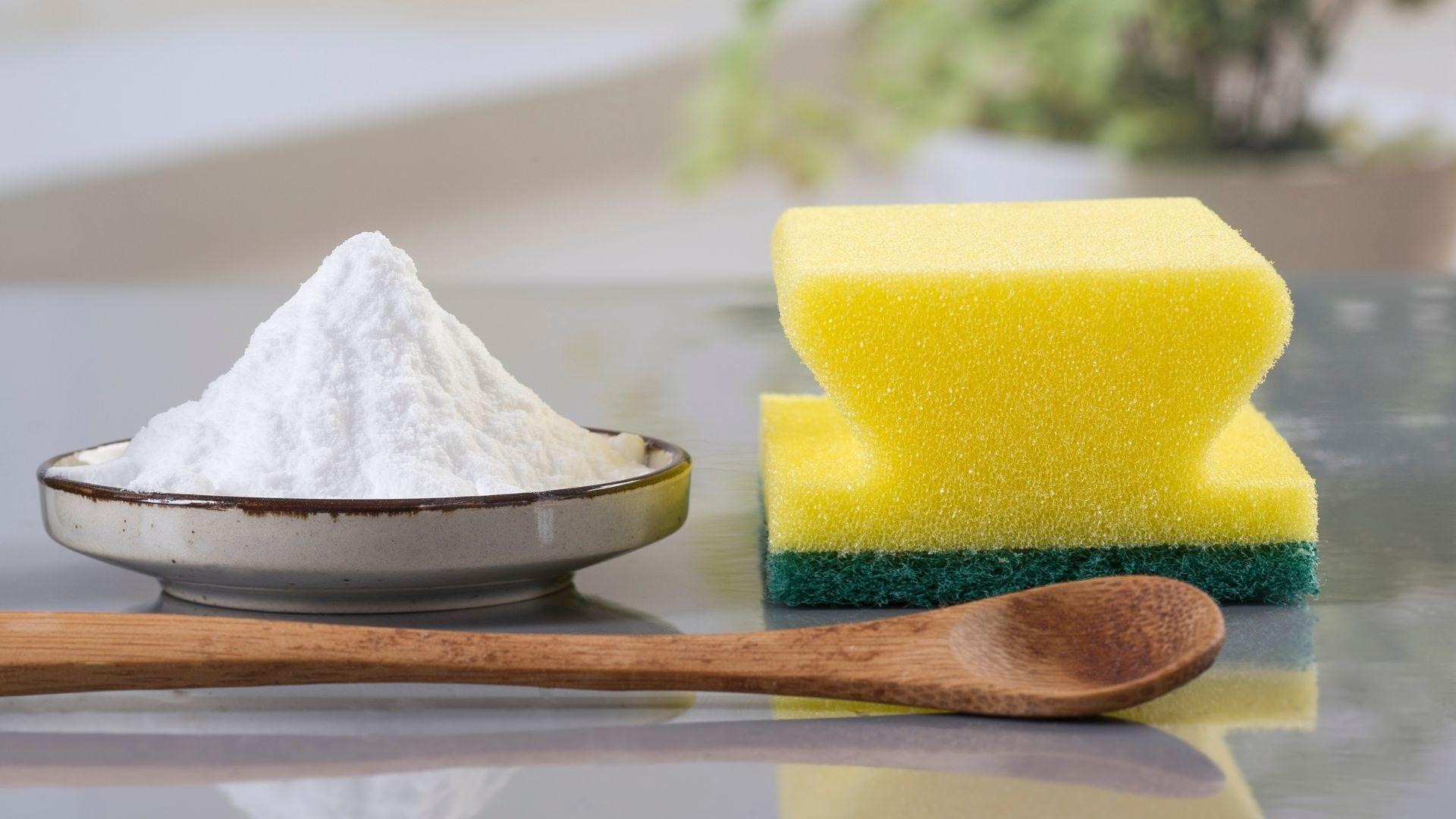 METHODS FOR POLISHING AND REMOVING MARKS
If we talk instead of polishing and removing halos from the various stainless steel surfaces, the main method is the use of a completely natural mixture: lemon, which guarantees the removal of stains and halos, and olive oil, capable to properly polish the steel and to make any fingerprints disappear completely.
Another natural solution, less known, but very effective is the white clay stone, very useful both for cleaning and for polishing steel surfaces; moreover, if used with sparkling water, it allows us to further accentuate the polishing.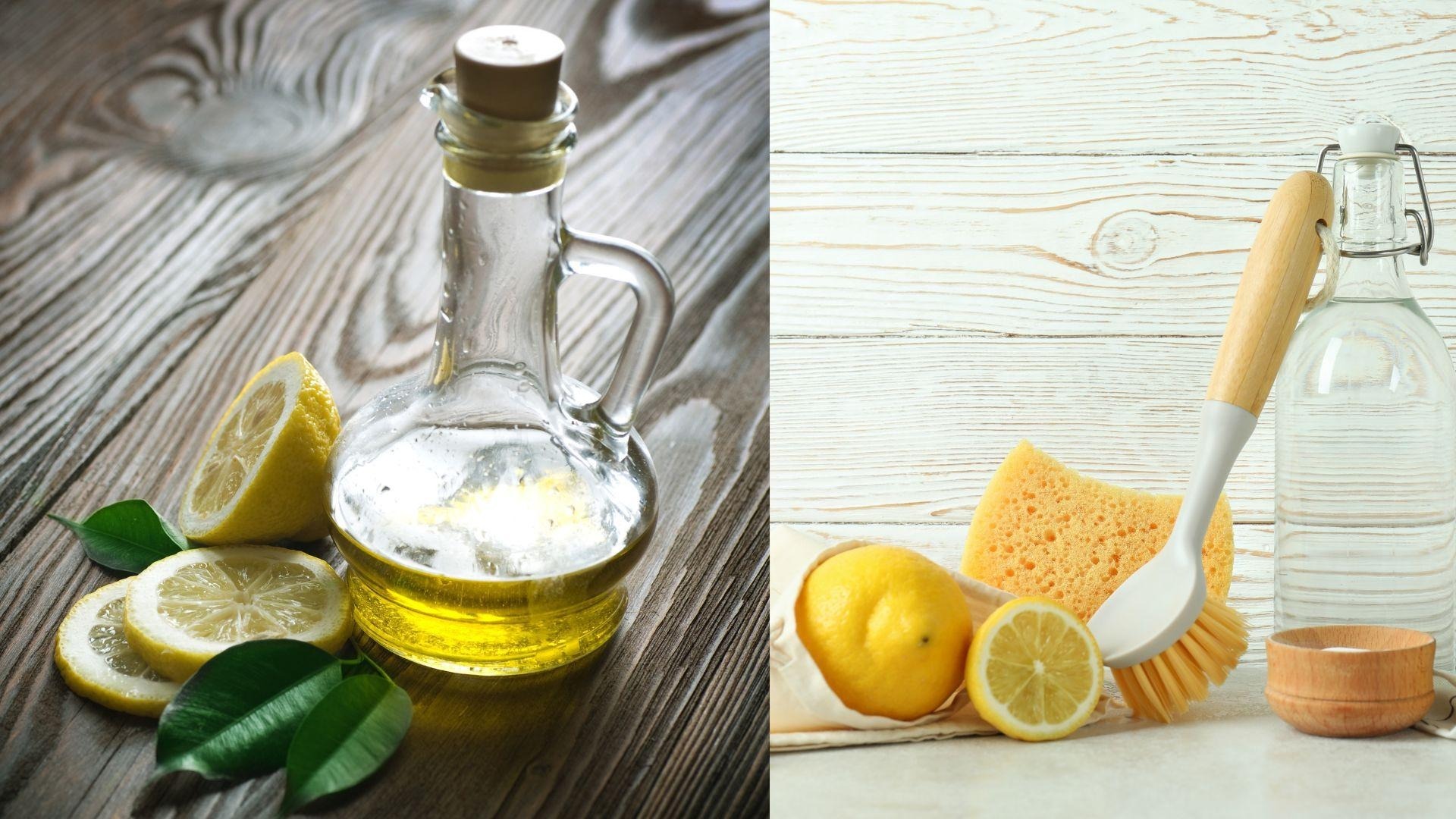 HOW TO REMOVE LIMESCALE
On the podium as an effective method for removing really stubborn stains and above all the dreaded limescale, we see white vinegar, which in addition to restoring dated and worn steel surfaces to almost new condition, such as sinks, taps, hoods and so on, gives greater shine. However, remember to dilute it in water and use a cloth soaked in this mixture to obtain an optimal result and therefore not using pure white vinegar, as it could be too aggressive and damage the stainless steel surfaces.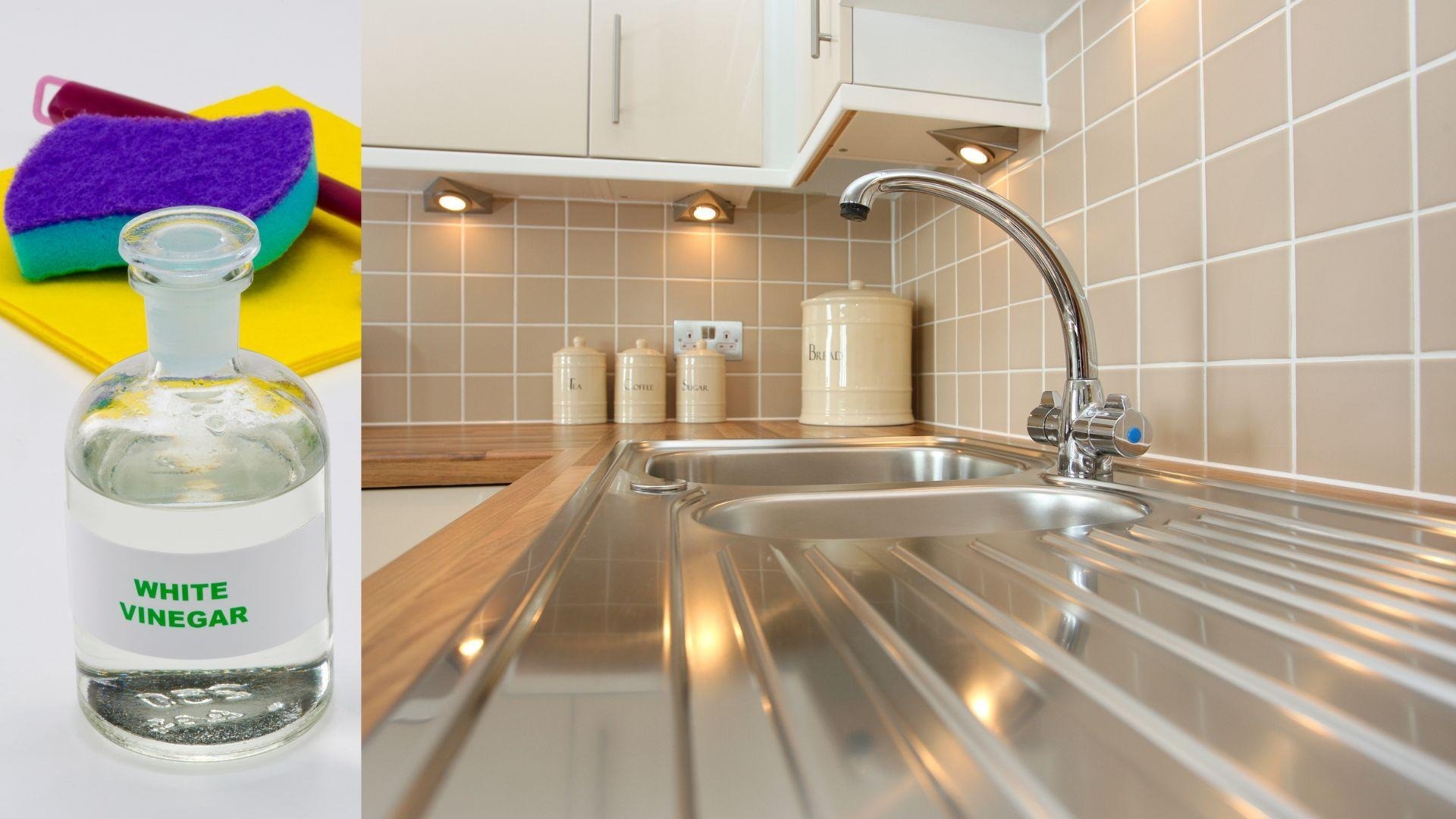 REMOVE GREASE AND BURN
Otherwise, an optimal solution to remove fatty parts or try to eliminate the annoying burn marks, due to hot pans and utensils, is the use of flour or sieved fine ash: both, combined with water to form a sort of cream, they allow the removal of burns and grease, restoring the various steel surfaces in the best possible way.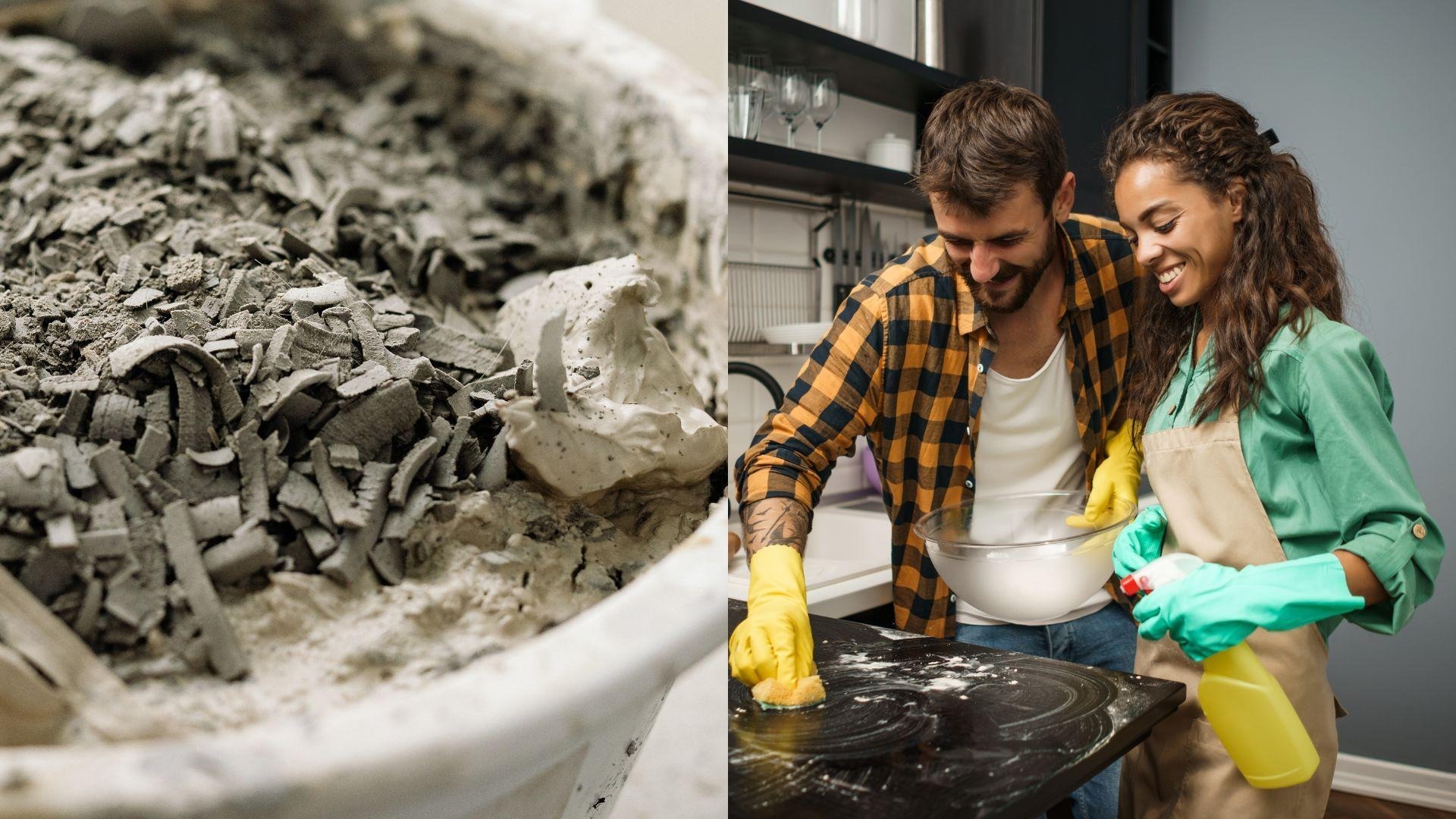 MISTAKES TO AVOID
Although stainless steel is a very resistant material, it must be treated with care, as we have seen previously, according to need. The advice is, therefore, to avoid using aggressive methods and products that can damage it, such as abrasive sponges, which could scratch it a lot, or products such as bleach, ammonia or muriatic acid, which could cause some irreversible stains.