The bed and wardrobe are the most important elements of your bedroom and depending on the space you have available, it is better to choose a particular type.
Here are some examples.
Mix Molto/brio model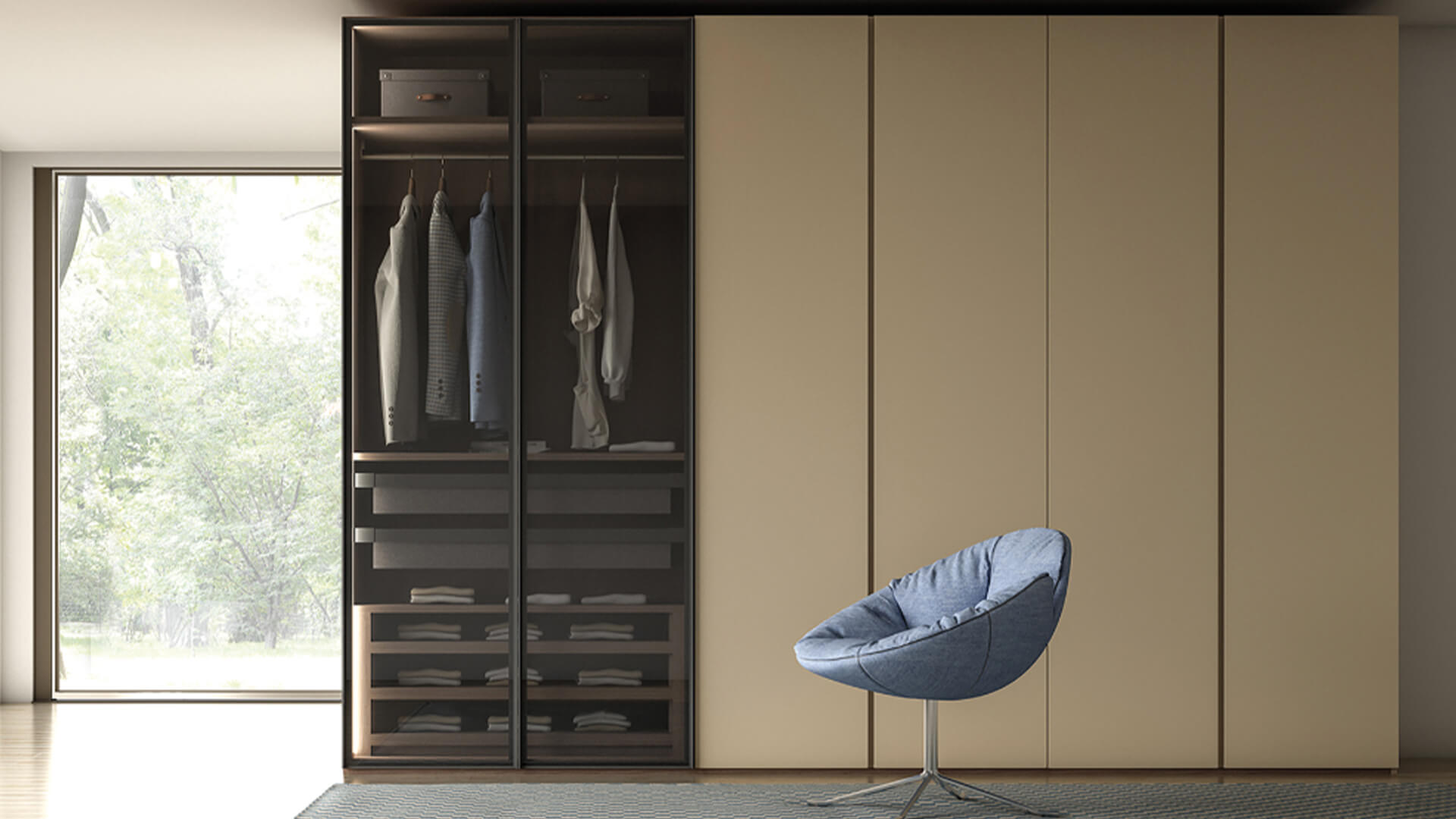 It is a simple model with hinged doors.
Unusual, due to two doors in smoke coloured glass, through which you can see the inside.
An ideal solution for tidy people with an interest in fashion, leave the doors open to display your beautiful clothes and personalize your room.
Class, a splendid model with sliding doors

The model in the photo is perfect for big rooms, which, in addition having the functional sliding door, need to be elegant and stylish.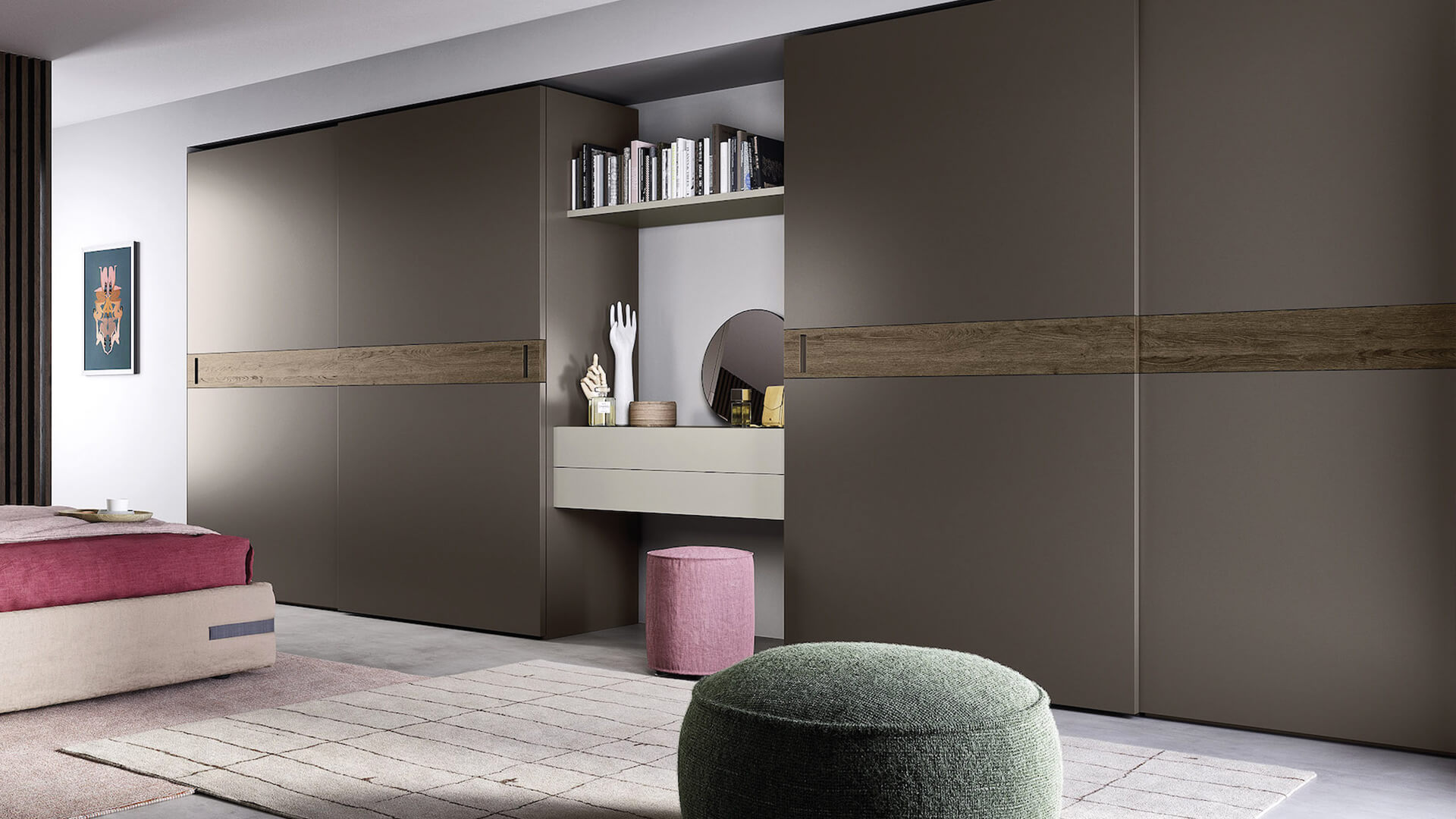 The walk in wardrobe from Novamobili is enchanting: a beautiful glass panel separates it from the night area, while still reamaining visible.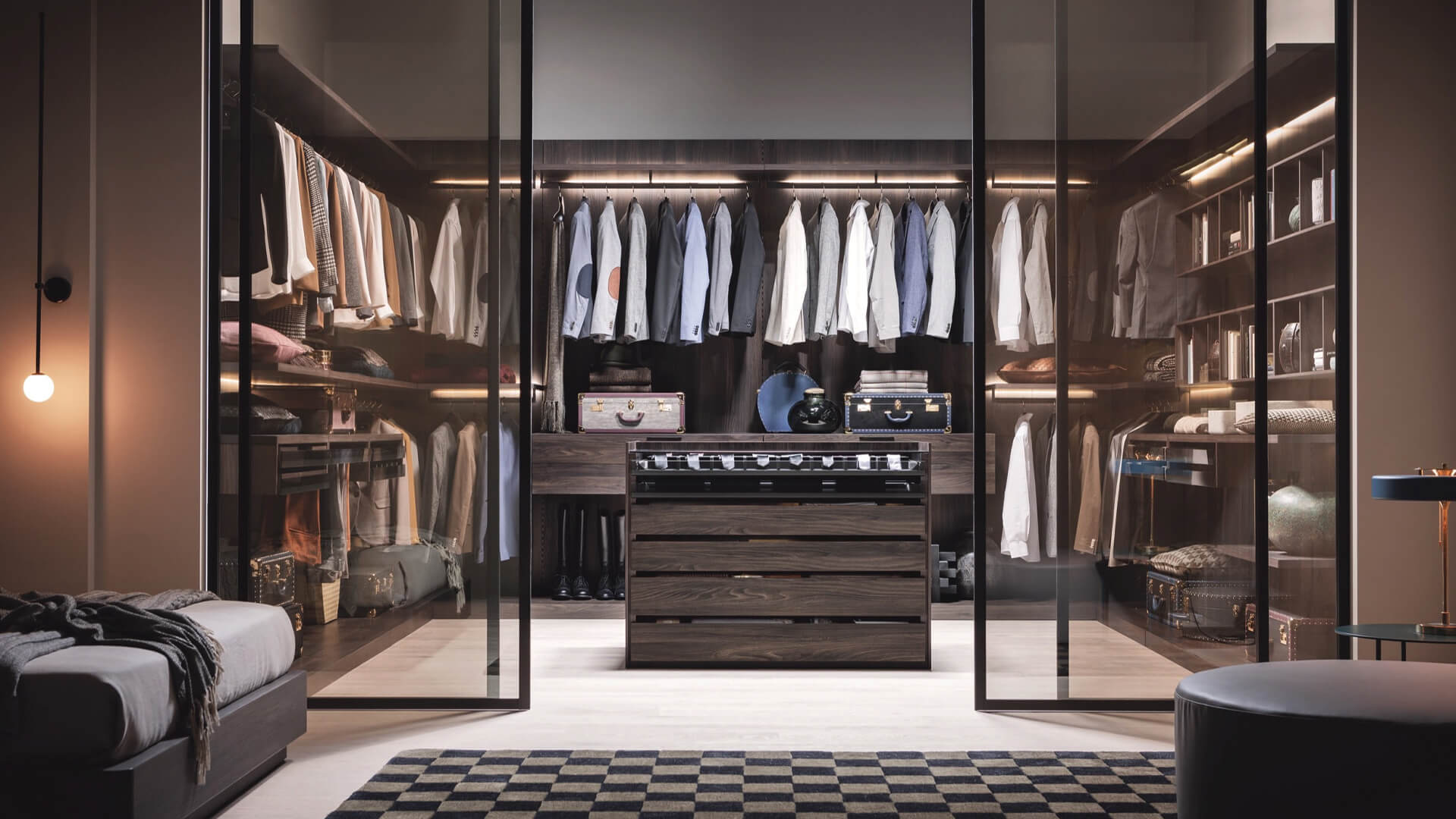 The bed is an important design element in your bedroom and you need to know how to choose it with good taste and common sense.
Here are two models from Samoa and Oggioni.