Modern shower trays are made of different materials, even if they may look similar aesthetically. If you are reading this post you have probably purchased a resin shower tray (Tecnogel®, Solidgel®, Corian® or Aquatek®) or you are inquiring in order to make a conscious choice before purchasing.
Resin shower trays require special care to remain beautiful and hygienic for a long time, even if their surface is easy to clean. Depending on the quality of the product and its composition, some materials may undergo aesthetic variations or even be deteriorated by too aggressive cleaning products.

Disenia is very scrupulous at this juncture and, in addition to tips and video tutorials, attaches instructions for assembly and maintenance of the shower tray to the product packaging.

But let's see in detail what our partner recommends for each product
Join
Shower tray in tecnogel with square drain cover that can be installed flush or above the floor, with or without edge, can be made to measure and available in 6 different colors in rough finish and in the finishes of the IDEAGROUP fan.
Natural mineral fillers and polyester resins based on recycled pet, are the elements that unite Tecnogel and Solidgel, very similar materials with an external coating in gelcoat (a finish based on epoxy or polyester resin that makes the surfaces waterproof, characterizing their aesthetics or color), necessary to facilitate the immediate restoration of superficial damage in the case.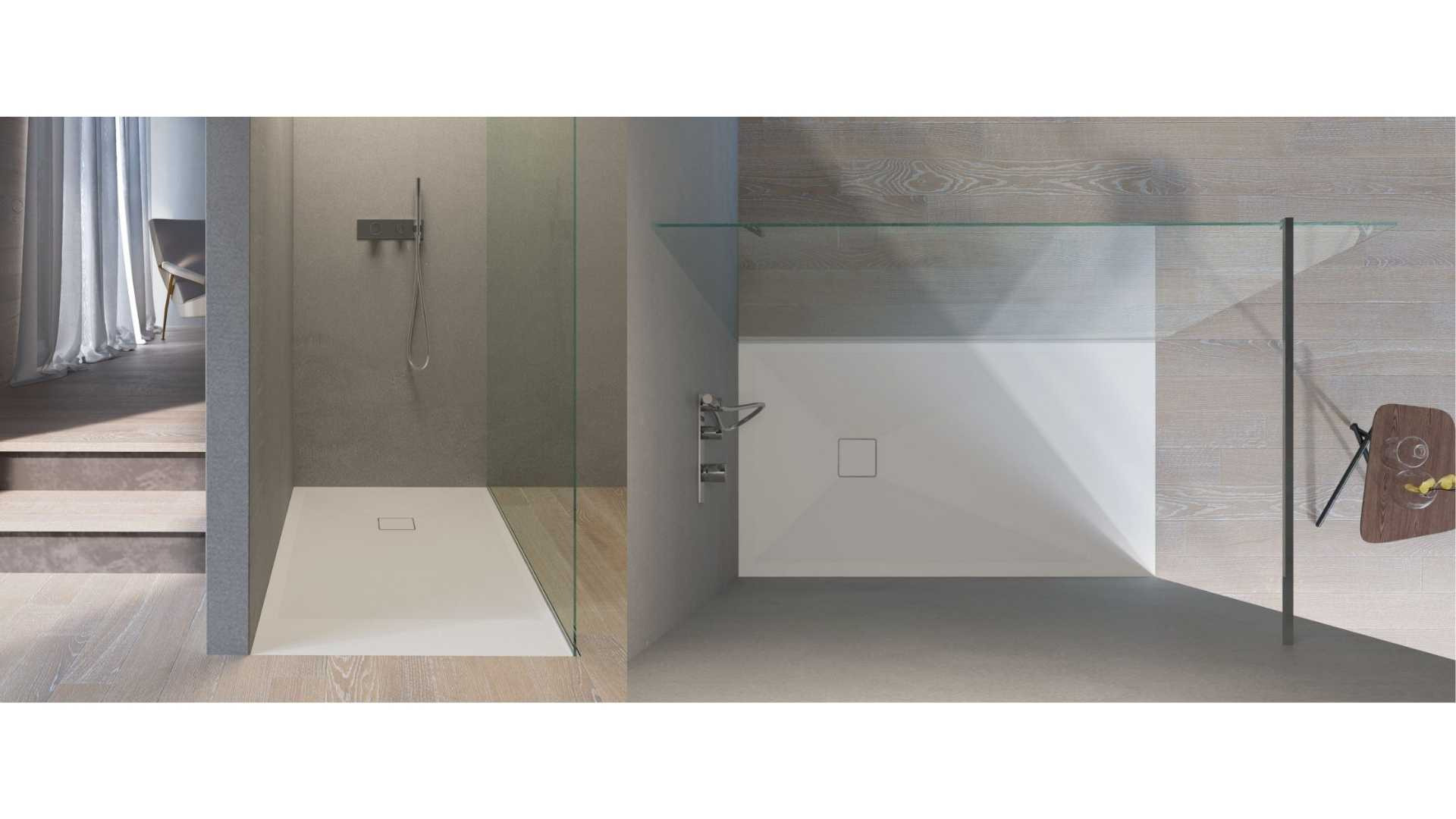 The best practices are as follows:
Daily cleaning with a cotton or microfiber cloth (even a non-abrasive sponge is fine) applying neutral detergent and warm water
Remove any stains using only a solution of hot water and 50% vinegar, and scrubbing with a laundry brush
Extraordinary cleaning and renewal of surfaces by distributing a creamy detergent (eg: Cif Crema) and rubbing vigorously with a laundry brush, at the end rinse carefully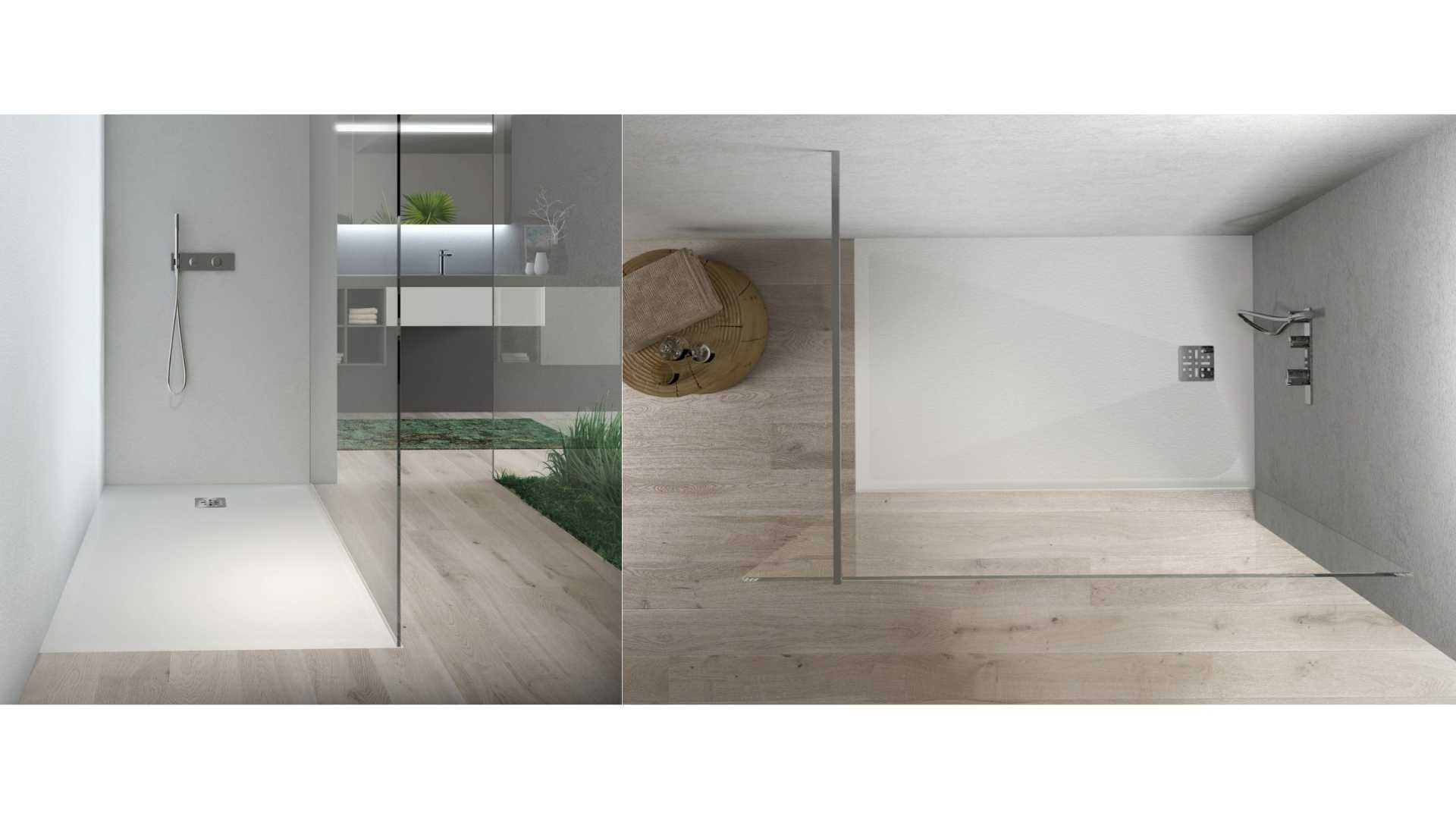 Piano, City and Wave
Top comes in a rough finish and with 5 different colors available. The material is Solidgel. While City is made of white Corian that can be made on a project basis.
Corian, as well as Aquatek, the material of which the Onda plate is made, are materials with a similar composition, almost entirely made of acrylic resins, very resistant, easily washable and restorable in case of damage.
The properties of these materials mean that the final compound is extremely flexible and ready to be molded into the shapes and sizes that best suit any design requirement.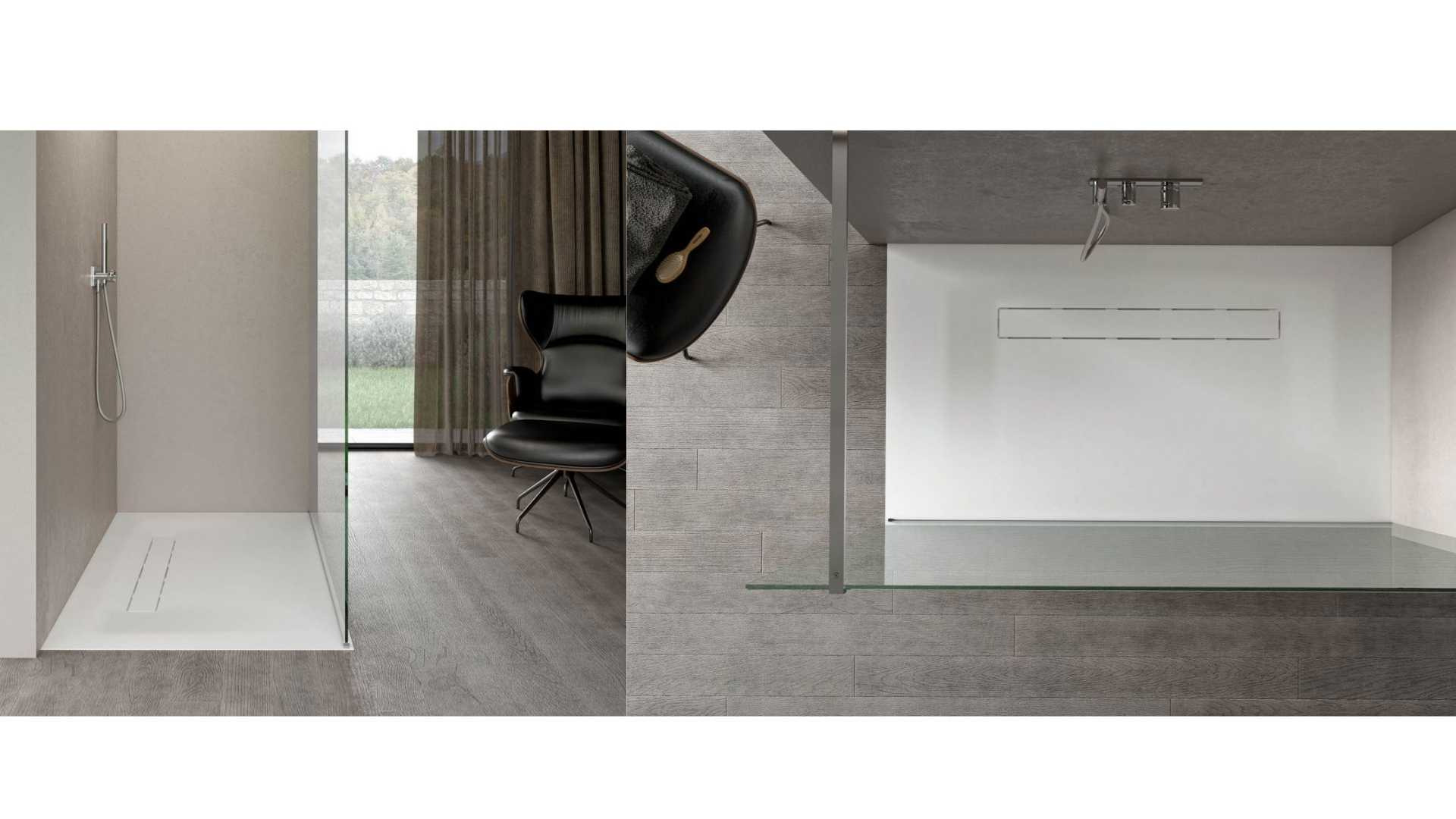 Here's how to always keep them intact and perfect:
Daily cleaning with a cotton or microfibre cloth, applying neutral detergent and hot water
Extraordinary cleaning and surface renewal using a solution consisting of ¼ of water and ¾ of bleach, it is advisable to distribute it with a sponge and leave it to act for a few minutes, obviously the process ends with a thorough rinsing.
Scratches and surface stains are removable thanks to the Scotch Brite abrasive sponge supplied
Deep scratches and persistent stains can be eliminated by requesting the restoration kit (being a colored material in paste, it is sufficient to act on the spot with the product supplied without professional intervention)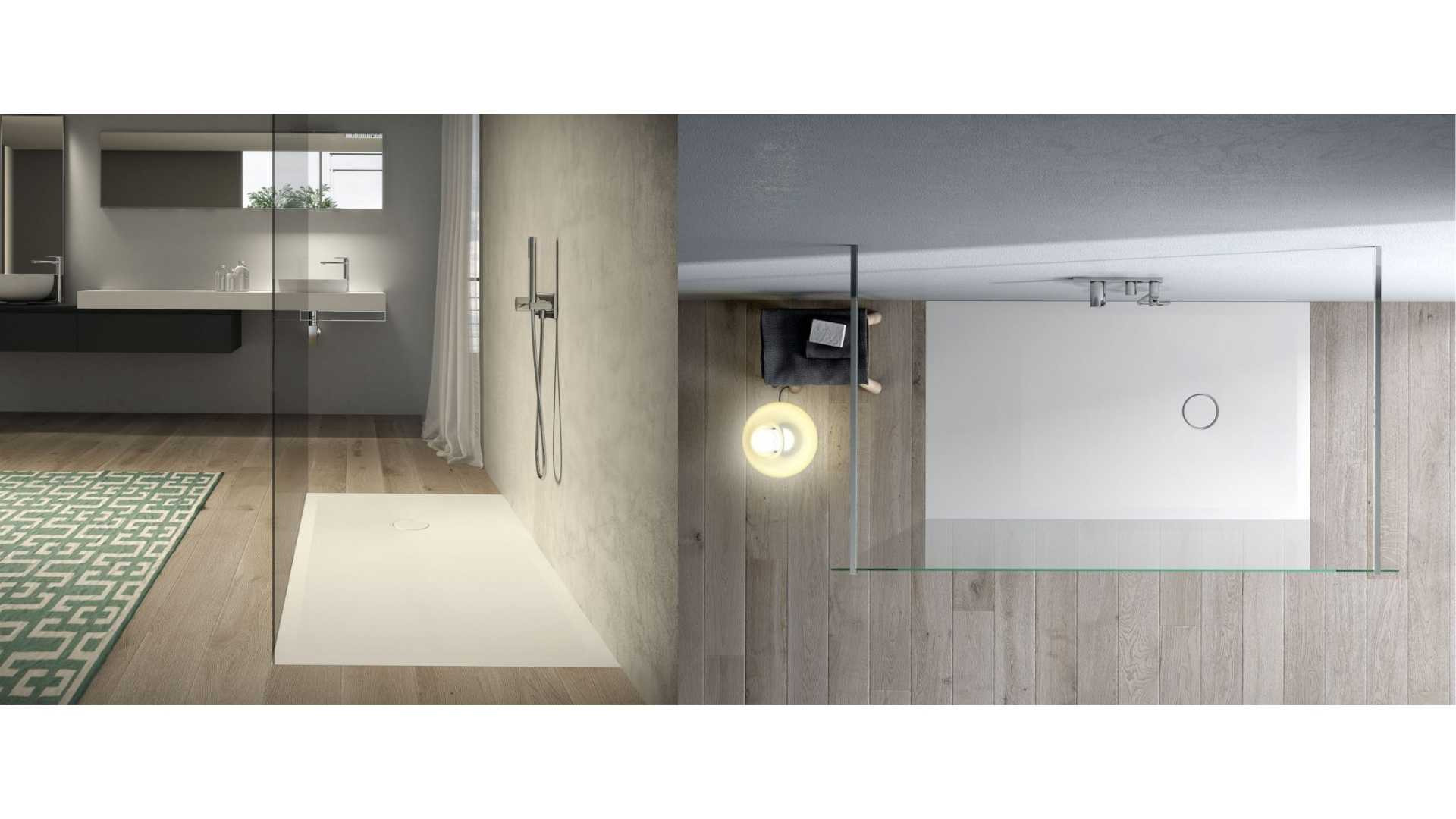 If you are about to choose the shower tray, you could find the product that best suits your needs by contacting IDW, a Disenia dealer, who will guide you by giving you advice and all the necessary information.