When we talk about cooking we also talk about the area commonly used in the various phases of the day, from breakfast, to dinner, to various snacks. Unlike many years ago, when the kitchen was a "service" place and it was customary to welcome guests in the dining room, the modern concept of open space meant that the kitchen was part of the surrounding environment while remaining in sight. For this reason, today when you choose the kitchen you do it with the aim of composing a solution that is functional but also looks good.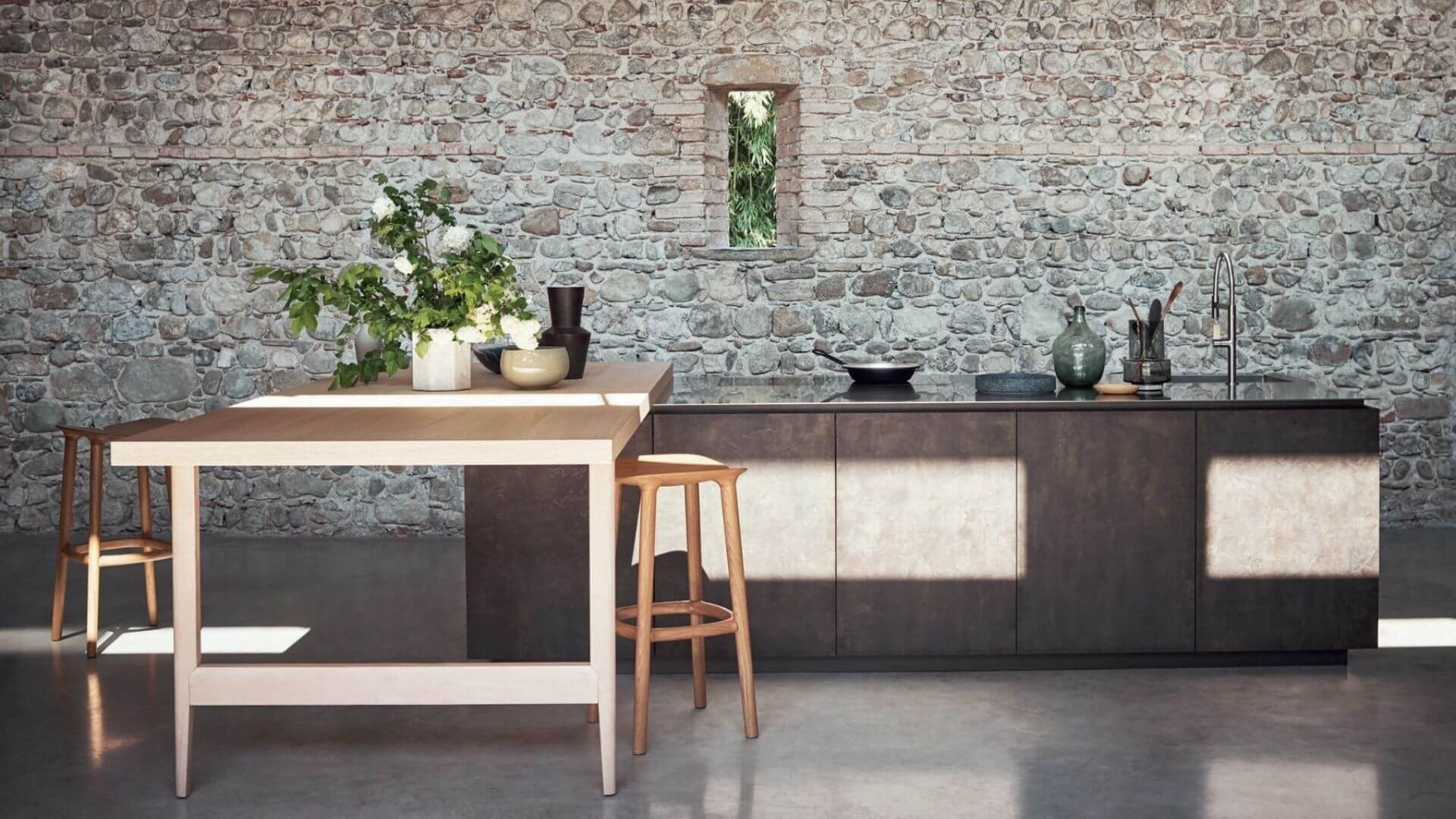 Let's see together what are the contemporary arrangements, colors and materials: the keyword is innovation.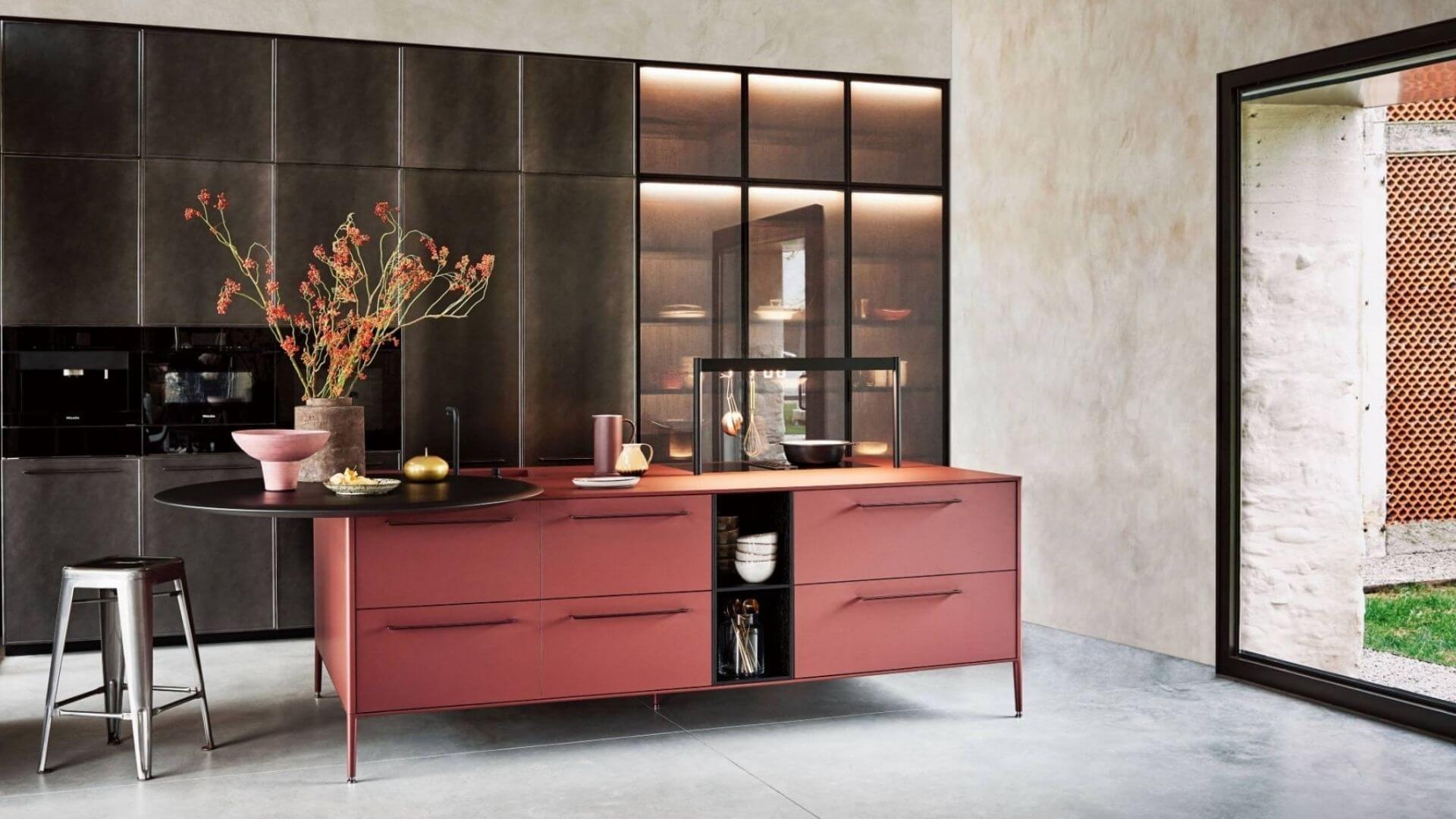 The classic wall arrangements give space to more dynamic shapes, which better adapt to habits and movements: spaces are better organized thanks to the inclusion of islands that act as a work surface, pull-out wall units and many other elements.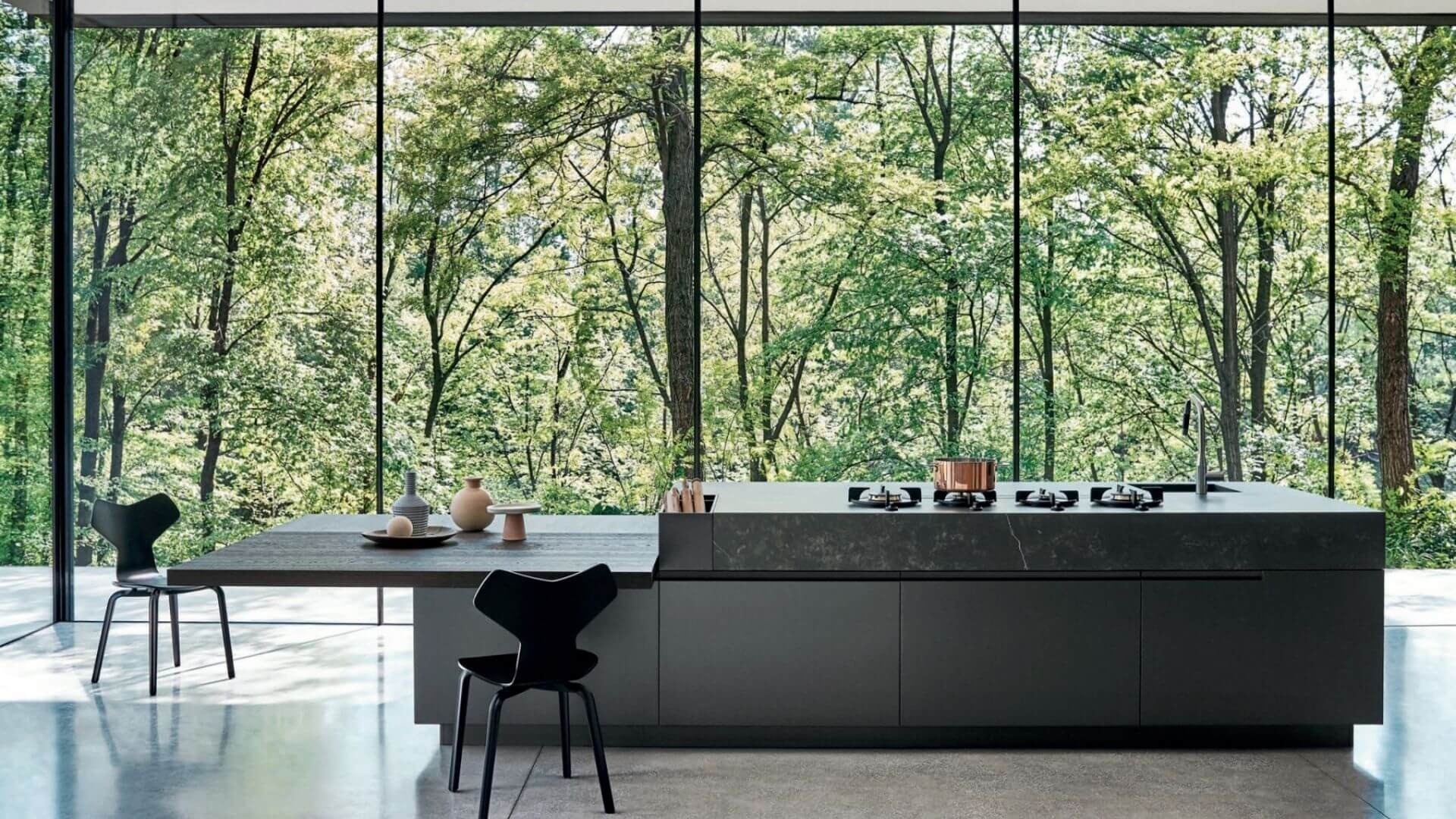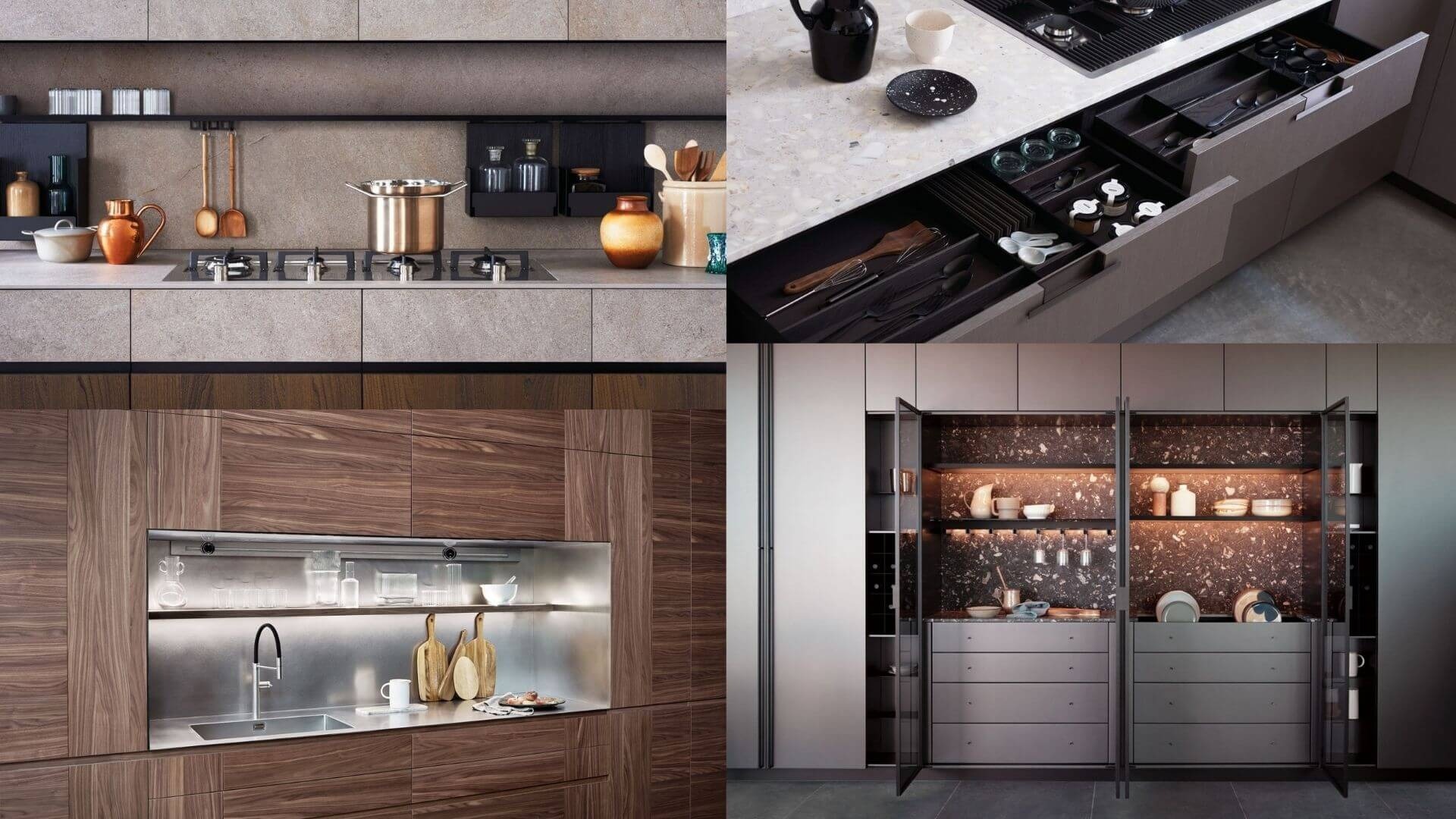 The inclusion of islands or peninsulas inside the kitchen not only increases its versatility, but is also a great way to create dynamism in the environment. An element that interrupts the linearity of the composition can be of a different color or material than the rest of the wall units to stand out and give charm to the entire project.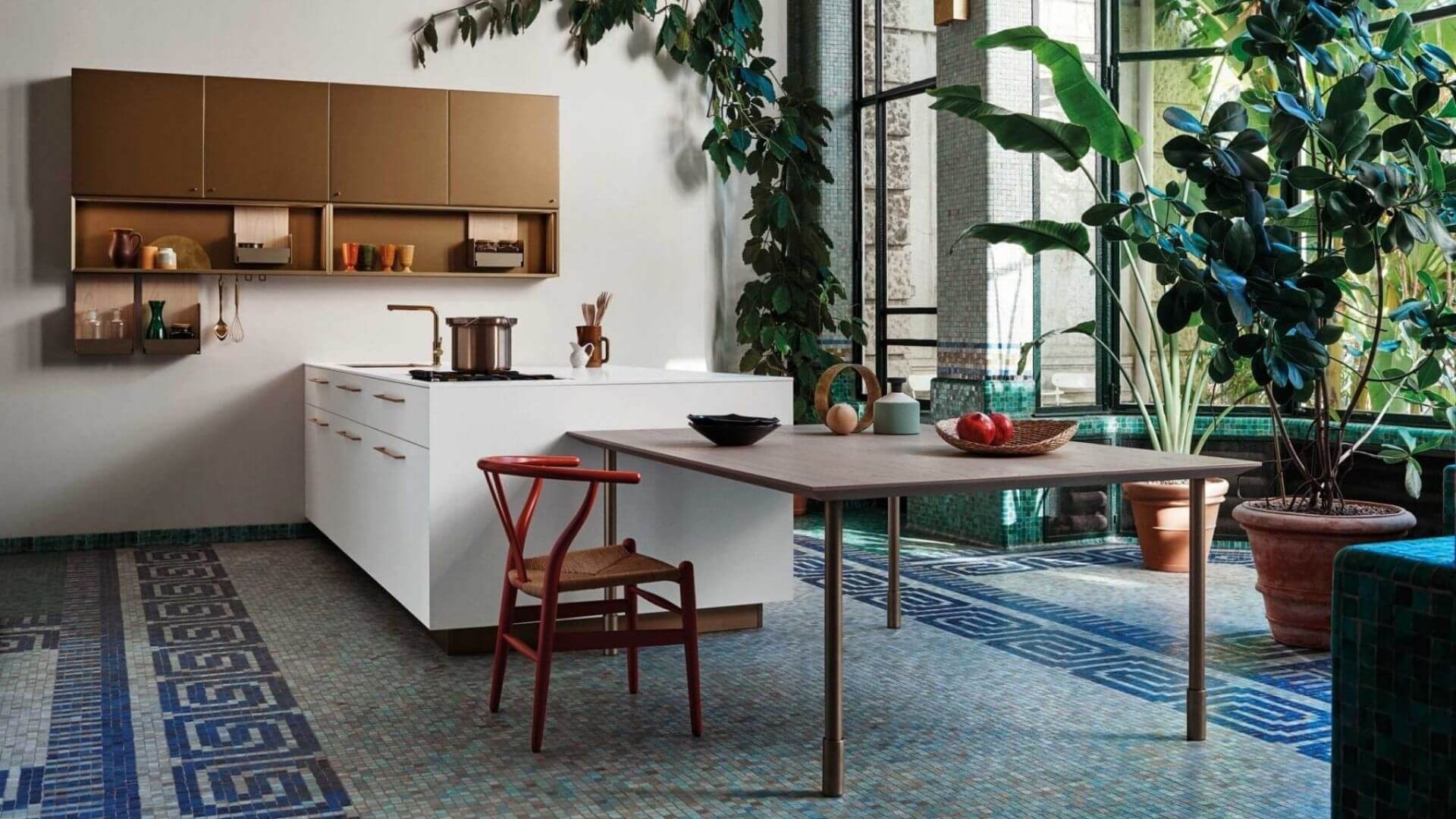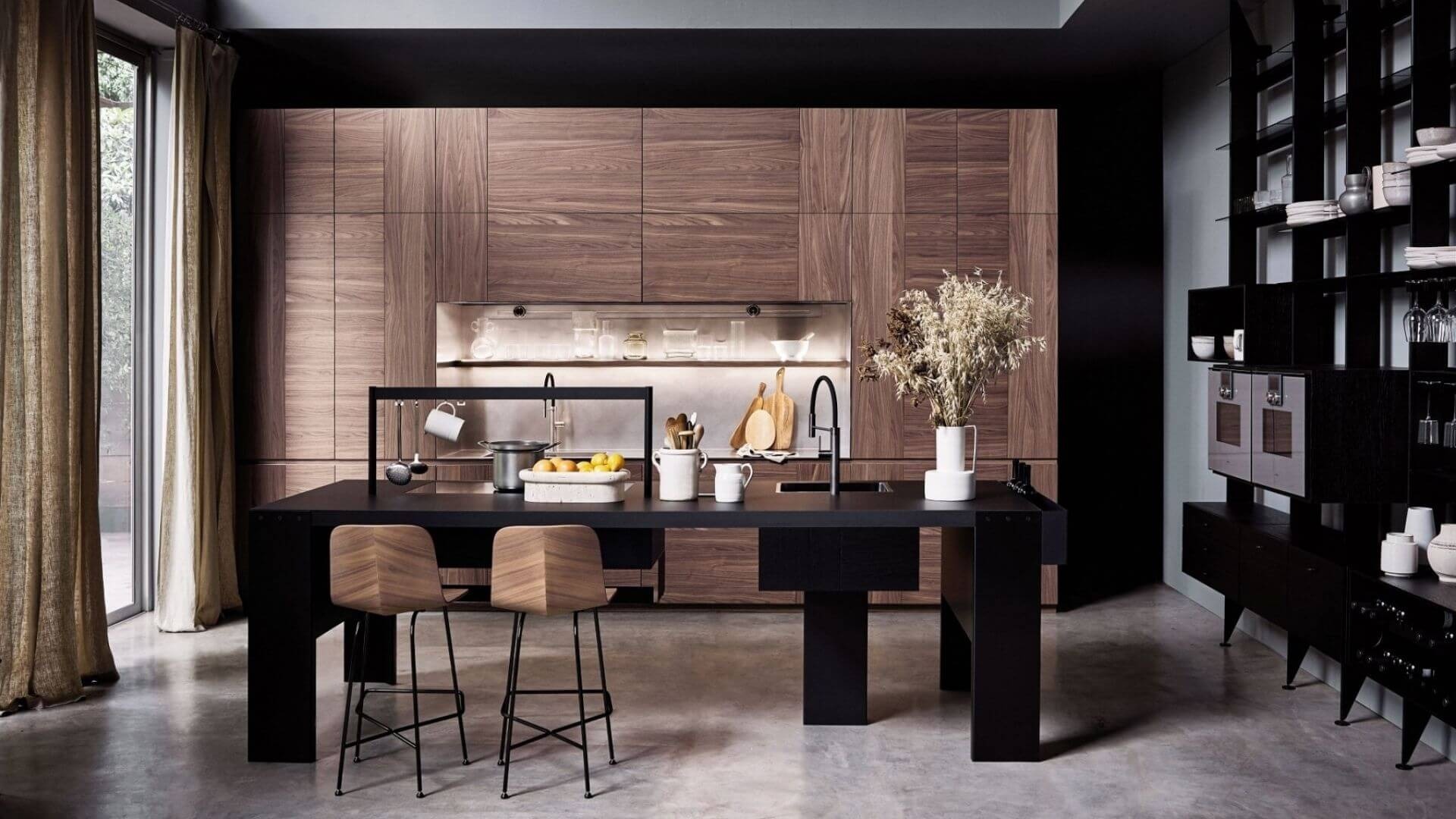 The choice of materials is crucial. The coatings must satisfy the aesthetic aspect but be very resistant and durable over time.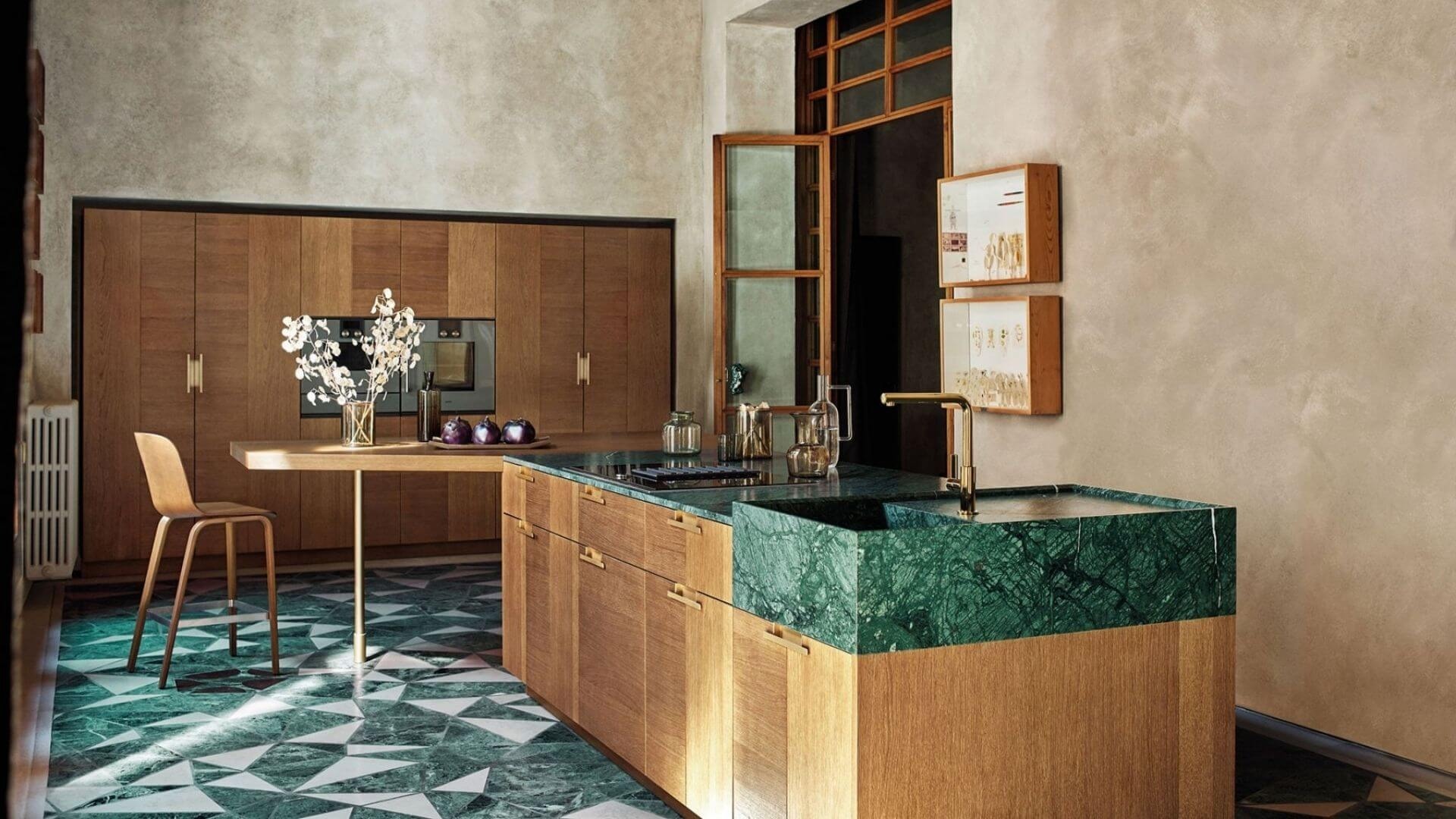 Today we find many finishes on the market: from wood in its various shades, to the lacquered effect, and, in recent years, the use of many raw materials has been rediscovered such as concrete, marble, metal, resin, but also the raw wood used in the form of a whole log cut into a panel. The reference to natural and rough elements means that the new lines marry very well with rustic or classic environments even if with more minimal and decisive lines.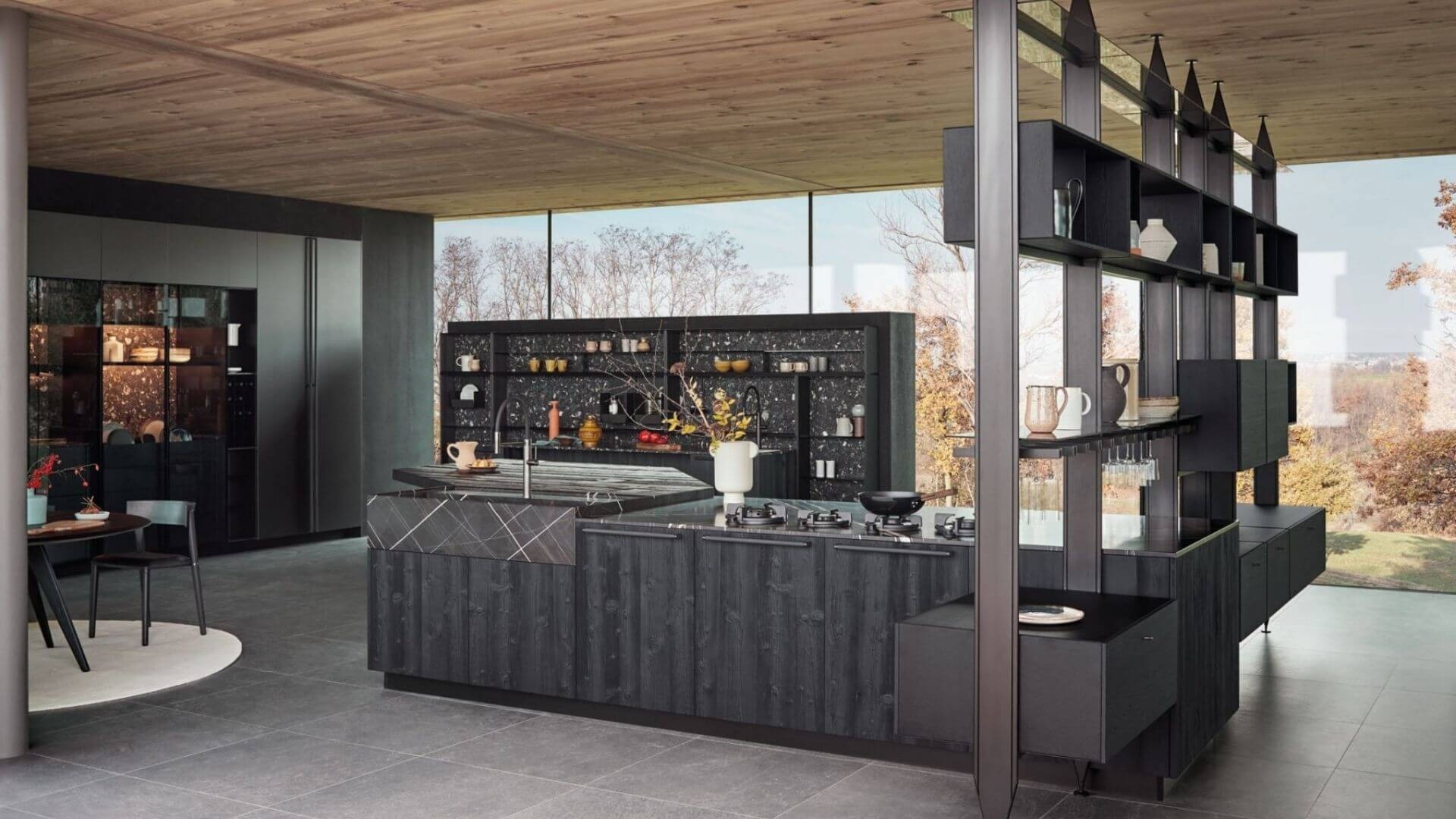 Obviously playing with colors, always when combined in harmony with each other, gives the kitchen a certain character, without underestimating the industrial and urban style with more muted tones but certainly impactful due to the use of less conventional materials.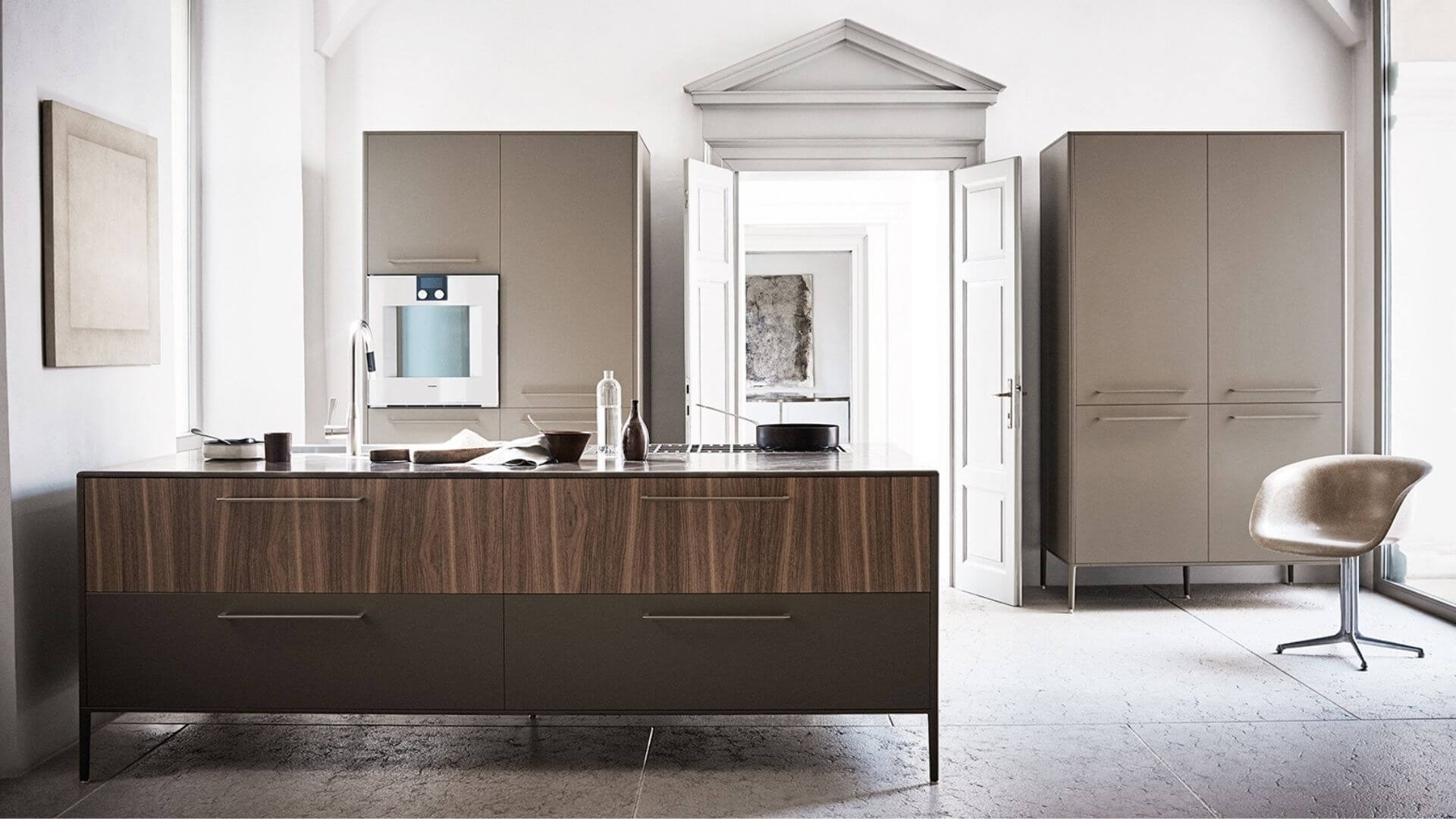 In the newly designed kitchens we find appliances perfectly integrated into the structure, perfect for those who love to have everything in order. If this were not enough, the new solutions have panels to "hide" the entire kitchen; not by chance they are called retractable kitchens.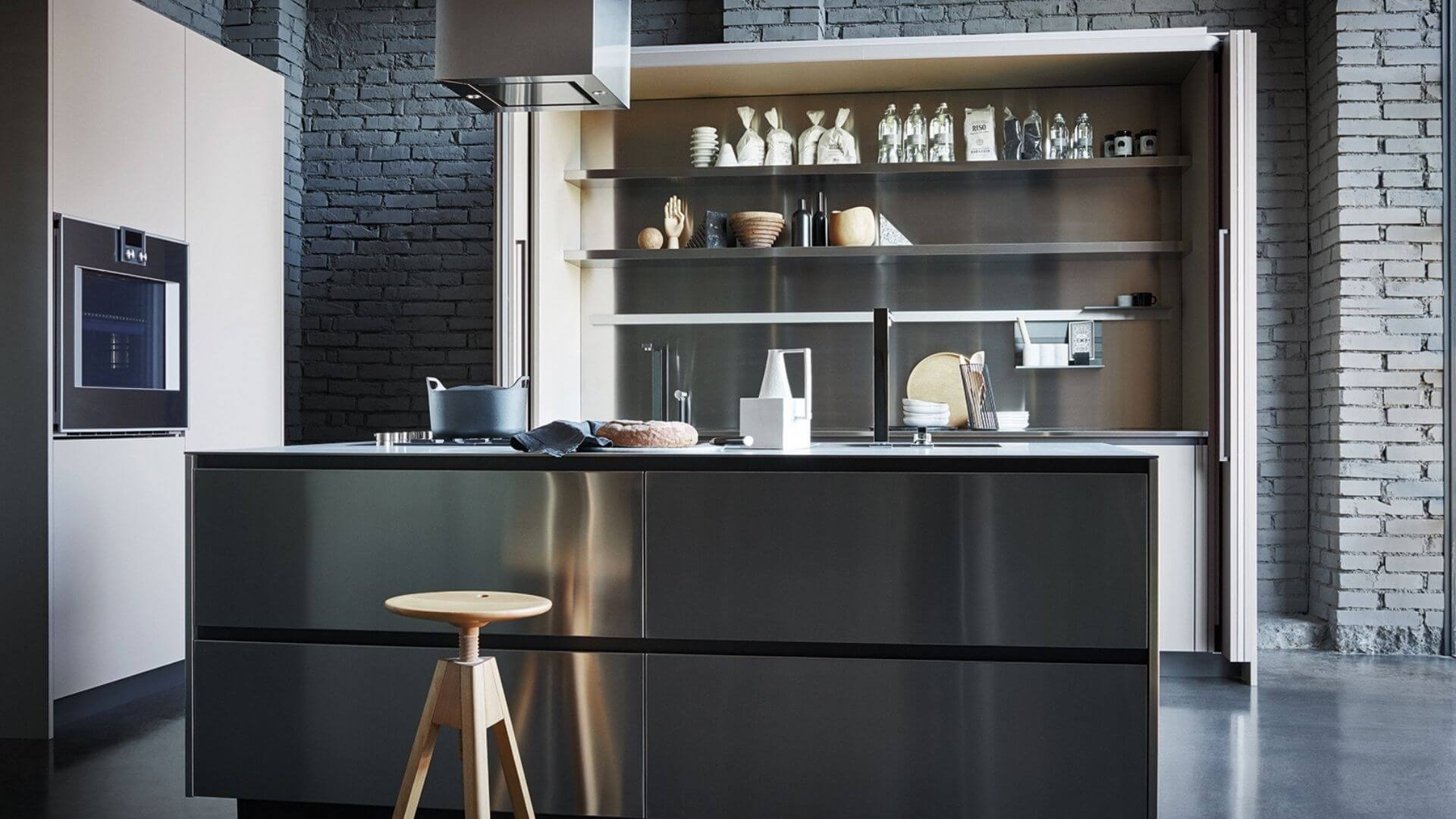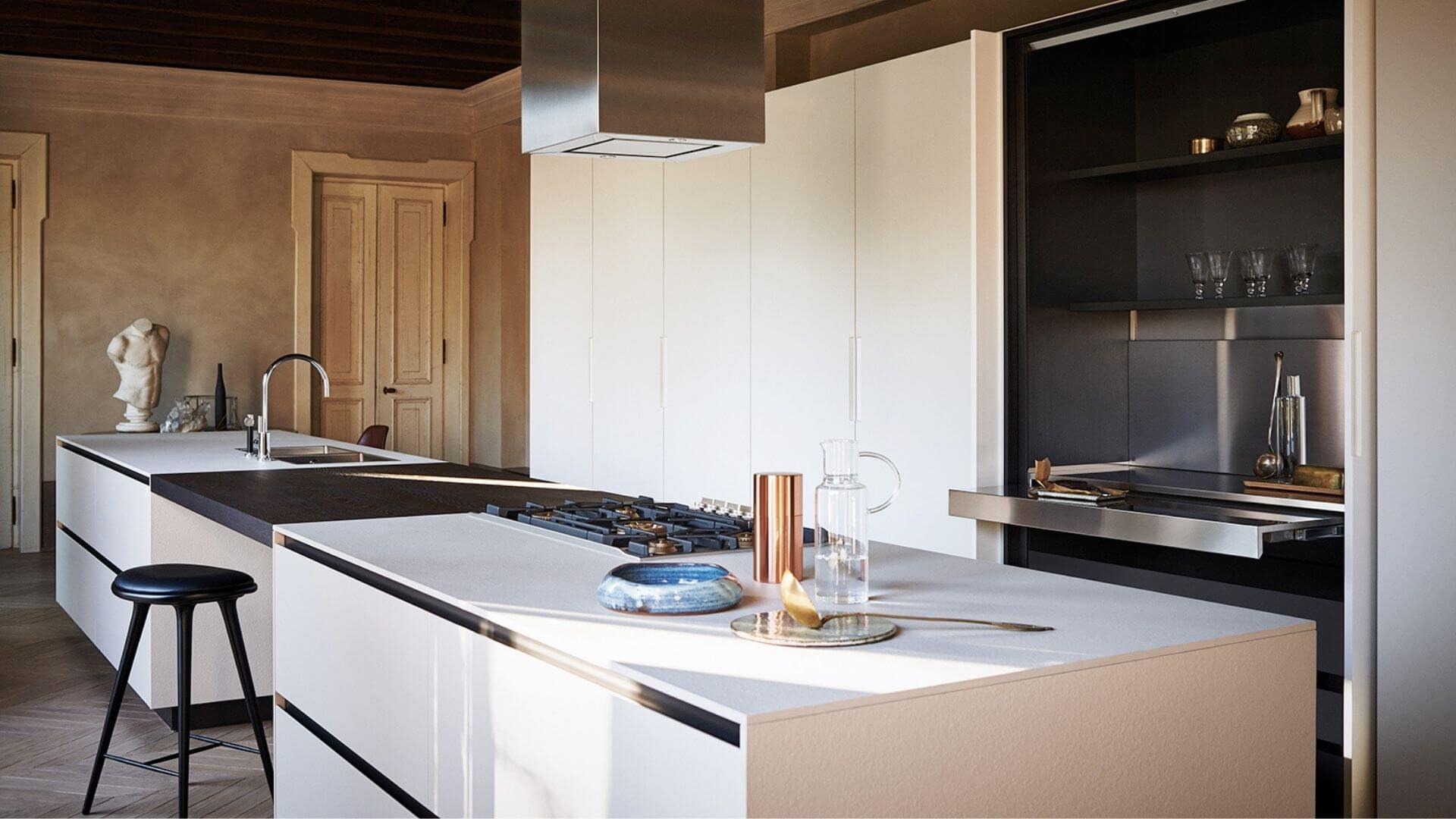 Whatever style you choose, the materials used and the best solution for your environment, don't forget an essential piece of furniture in a modern kitchen: lighting. The installation of LEDs perfectly integrated into the wall units not only gives warmth to the environment but also guarantees optimal visibility during culinary activitie