Autumnal Colors:
The change of seasons is reflected in the colors that surround nature, and you can bring this beauty indoors. Choose an autumnal color palette with shades of orange, brown, rust, and mustard yellow. You can introduce these colors through cushions, blankets, curtains, and decorations to create a warm and inviting atmosphere.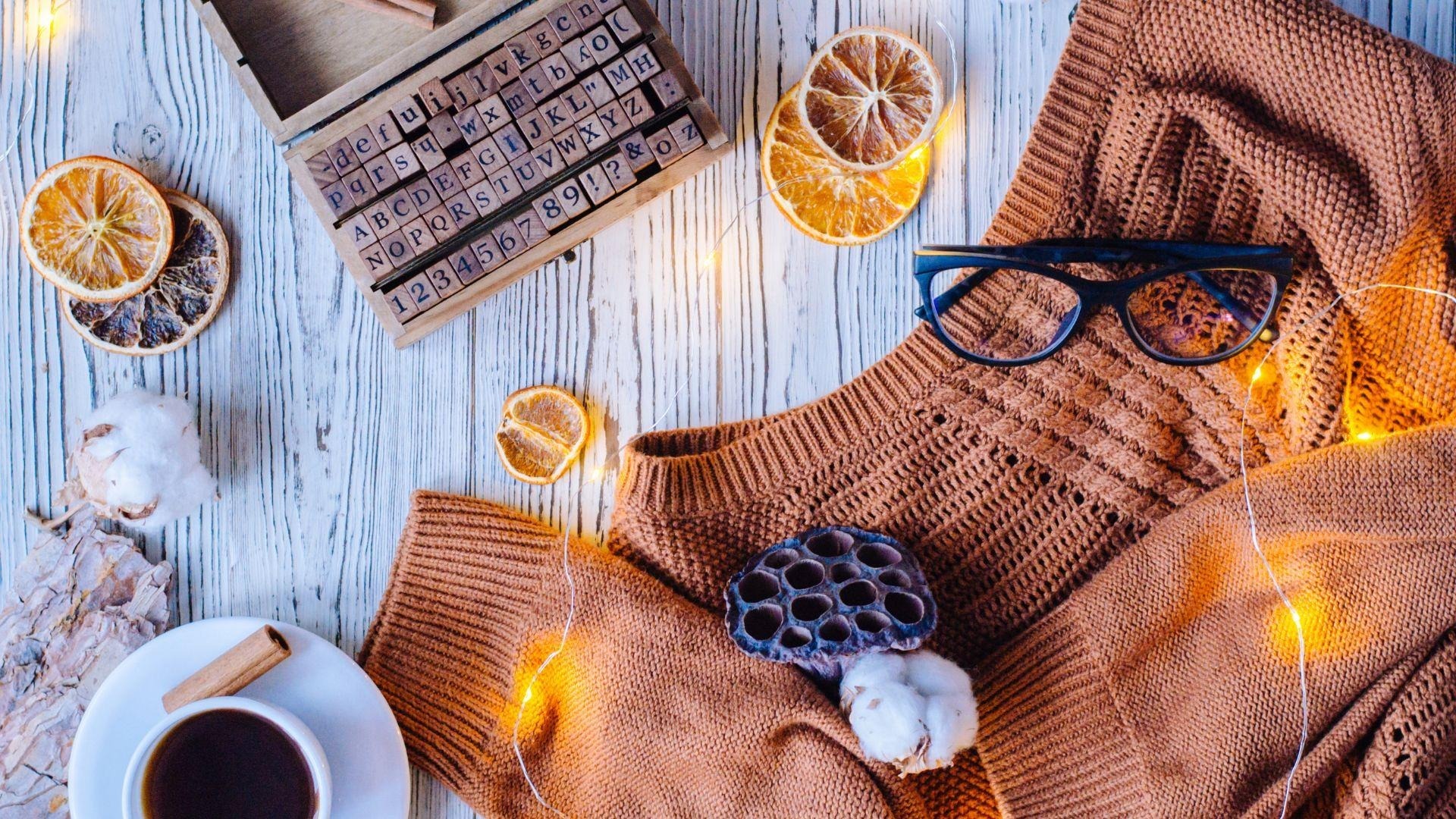 Textiles, Textiles, Textiles:
Fabrics are an effective way to add warmth and comfort to your home during autumn. Blankets in soft fabrics like velvet, wool, or weave add layers of comfort to sofas and armchairs. Decorative cushions with autumnal patterns or interesting textures can breathe new life into your spaces.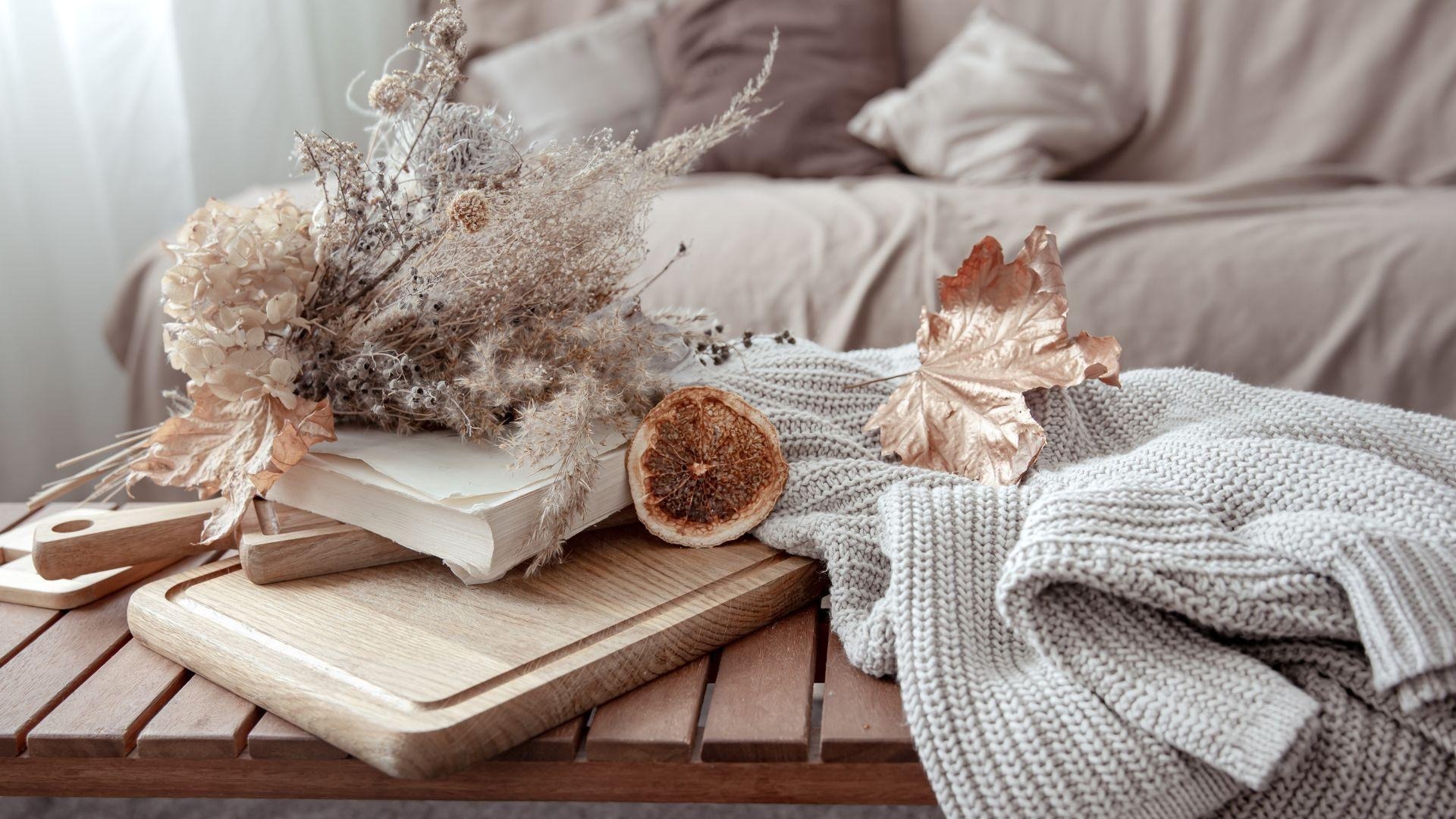 Rustic Style Furnishings:
Autumn conjures images of mountain cottages and walks in the woods. Capture this feeling by introducing rustic-style furniture and decorations. Solid wood tables, carved chairs, and raw wooden shelves can add a touch of nostalgia and authenticity to your decor.
Natural Decorations:
Bring the beauty of nature indoors with natural decorations. Dry branches, pinecones, pumpkins, autumn leaf garlands, and centerpieces with dried flowers can add an organic and seasonal touch to your spaces. Natural elements evoke the charm of autumn and can be strategically placed throughout the house.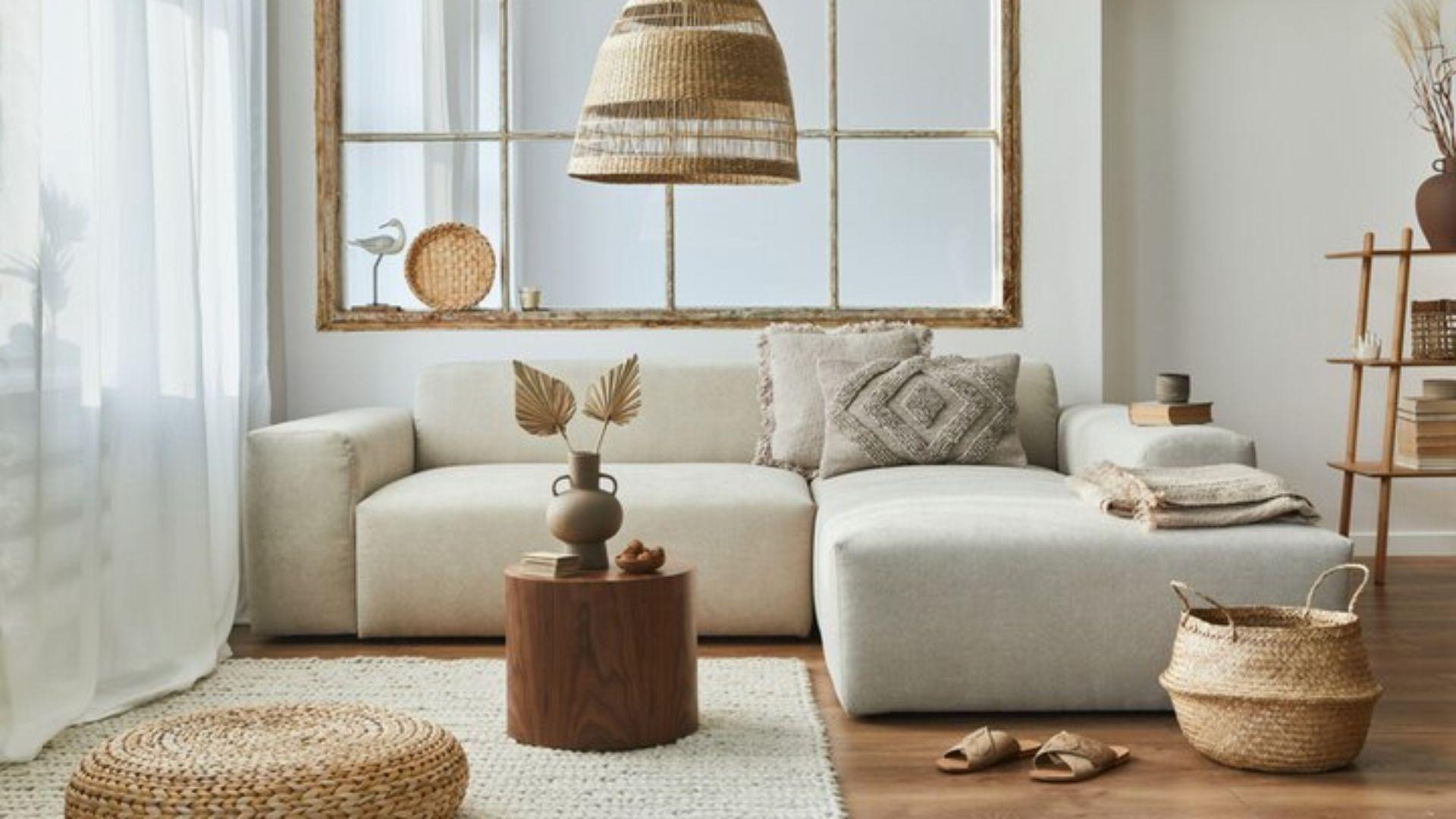 The Cozy Fireplace Nook:
If you're lucky enough to have a fireplace, September is the perfect time to prepare it for the colder season. Renew the fireplace with a deep cleaning and add details like wood baskets, candles, and lanterns. A well-maintained fireplace becomes a warm and inviting focal point.
Soft and Intimate Lighting:
The right lighting can create a cozy and intimate atmosphere. Choose lamps and chandeliers with warm tones to diffuse soft light. Candles are a romantic touch that adds a magical aura to the house during autumn evenings.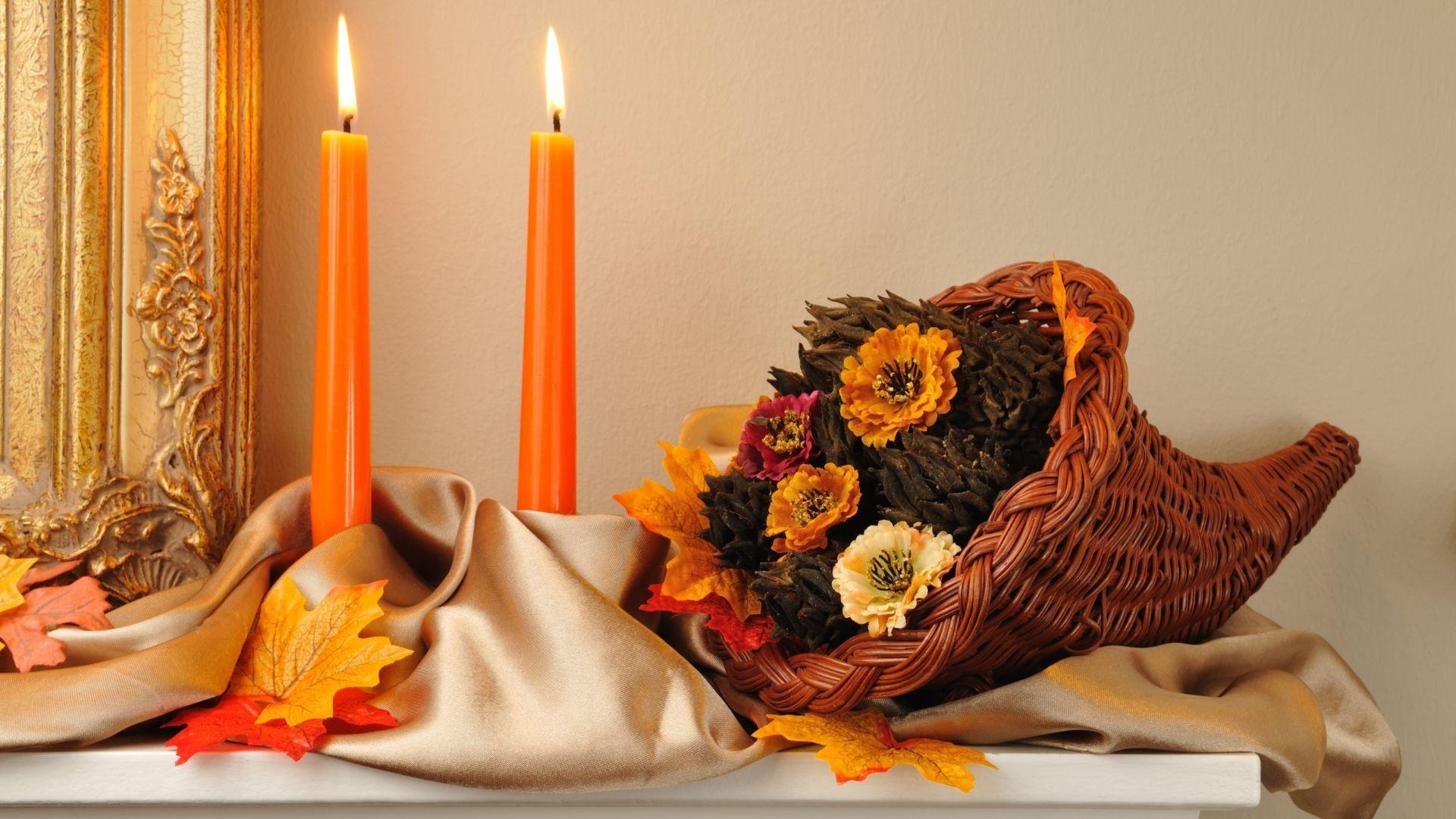 Rugs and Floors:
Rugs are an important part of autumnal decor. Choose rugs with colors and patterns inspired by the season, like fallen leaves or geometric motifs. Rugs not only add visual warmth but also physical warmth, protecting feet from cold floors.
Autumn Table Decor:
With September's arrival, cozy dinners and family lunches become more frequent. Set your table with autumnal tablecloths, napkins, and centerpieces. You can use heavy fabric napkins and warm colors, paired with centerpieces featuring fruit, autumn flowers, or candles.
Cushions and Throws:
Add a touch of comfort and style to your spaces with soft cushions and throws. You can place decorative cushions on sofas, armchairs, and beds, creating a cozy and inviting atmosphere. Throws in warm fabrics and autumnal colors can be draped over armchairs or folded on a ladder for a casual touch.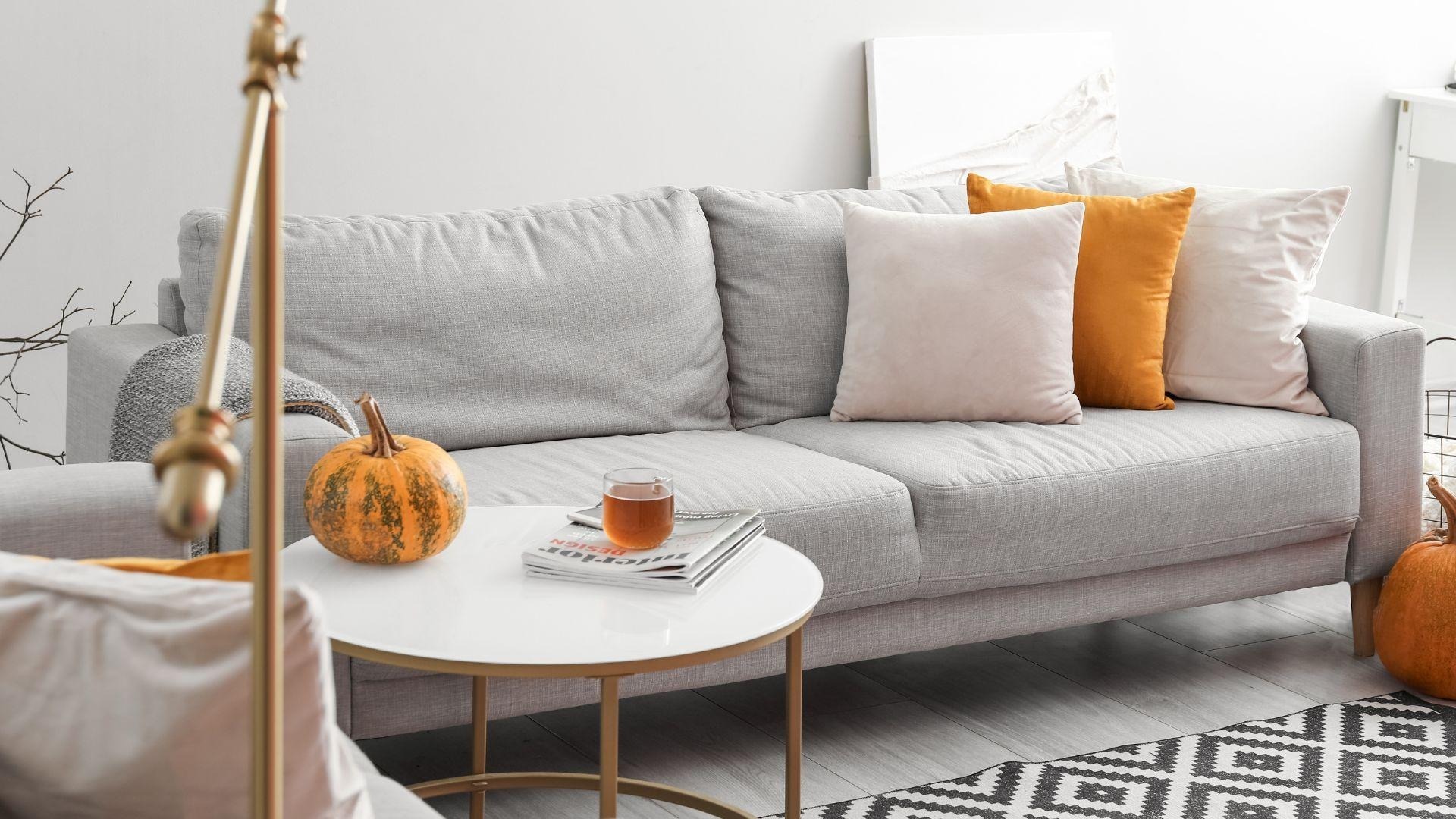 In conclusion, September decor is an opportunity to embrace the charm of autumn and create a space that reflects the cozy and relaxing atmosphere of the season. With the use of colors, textiles, natural materials, and thoughtful details, you can transform your home into an elegant and inviting haven where you can spend unforgettable moments with friends and family.