Giving personality to your flat, that's what we try to do when we design the furnishing of a new house or when we think about how to provide a new look for the spaces we live in.
Read also: How to give your flat a new look using fabrics.
It's undoubtedly one of the most fun and stimulating moments of the room styling phase, but that doesn't mean it's easy. Often the ideas are many and confused, you try to put them all together, and the result is to create a mixture of styles, patterns and atmospheres that are not in harmony with each other.
In recent years, an original, easy and quick way to give that touch of style and character that is increasingly in demand in modern flats is the use of wallpaper.
No, we are not proposing old-fashioned solutions: even interior design is subject to the cyclical phenomena of fashions, and this explains the grand return of wallpaper.
The advantages of wallpaper
There are several reasons why new designers and architects increasingly appreciate upholstery:
Wallpaper is quick and easy to apply.

The vast choice of colours, patterns, nuances and decorative motifs allows you to give generous space to creativity by creating individual and personalised solutions for every different need.
The modern upholstery is made of innovative materials, able to withstand the passage of time and sunlight.
They are easy to wash: a simple wet cloth is enough.
Modern wallpaper is available in many different materials: paper, vinyl, fabric, glass fibre or raw fibre. In this way, it is possible to satisfy the wishes of all consumers. Still, there is another aspect that allows even more to please every single person, and it is also the aspect that makes each wallpaper unique, we are referring to the decorative element.
The decorative solutions of modern wallpapers are many and refer to different styles and artistic currents; they put together different colours, textures and concepts; all this to give your walls a look they deserve.
Wall &Decò: some examples
To show you some examples we take some of the alternatives to our partner Well & Decò. A brand that offers infinite solutions, from the most colourful to the most minimal, to the most natural to the most abstract; perfect for both indoor and outdoor environments. Open your imagination, give voice to fantasy and let yourself be inspired by these models.
- Let's start with wallpapers that reproduce some materials such as wood, brick or marble and stone slabs. Ideal for those who love rustic and a bit underground environments.
For example, in the photo, we see a wallpaper that wants to recreate the "street" atmosphere of the big metropolis. Also beautiful is the inscription reminiscent of the typical murals you can find on the street.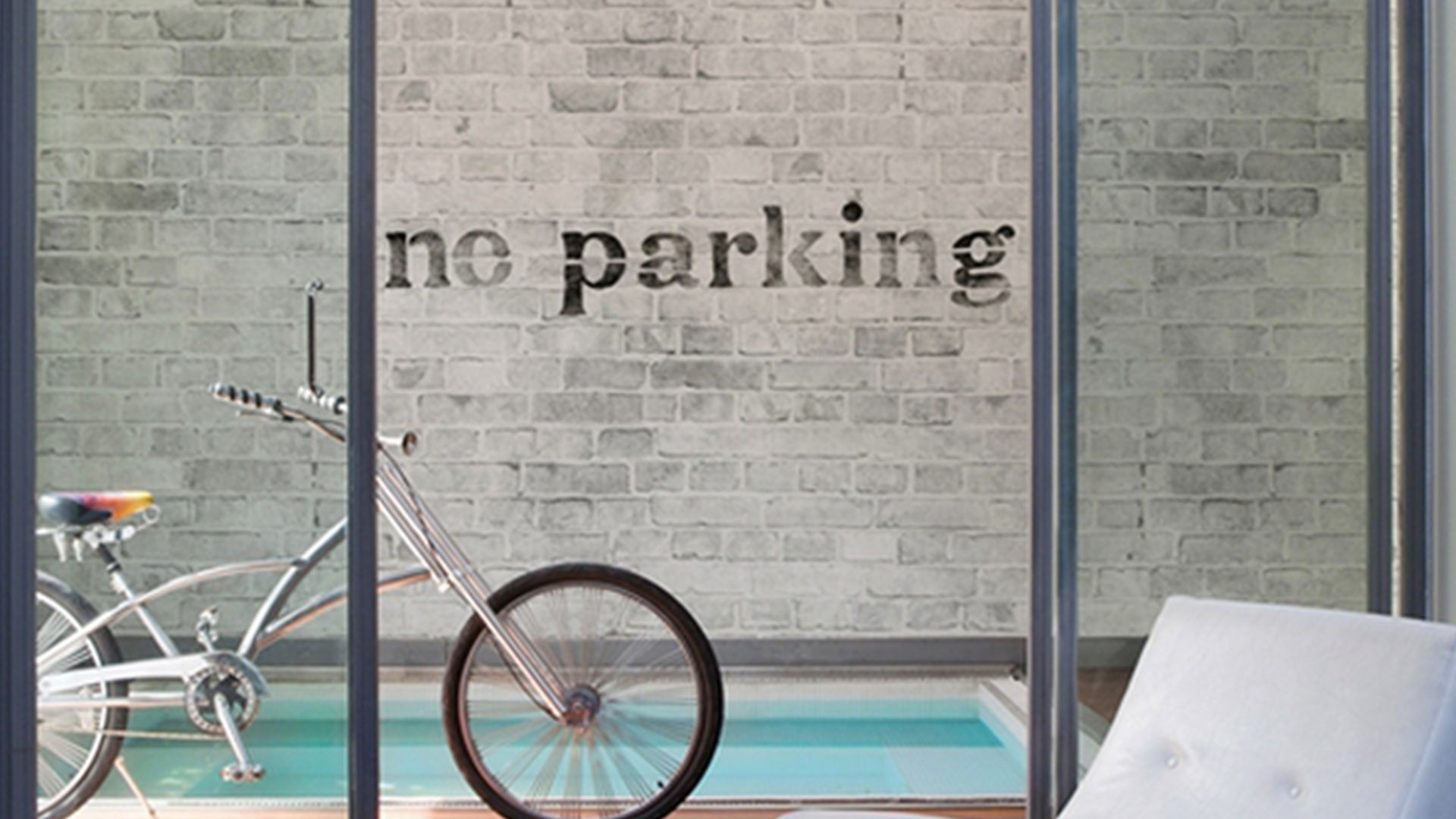 A whole other environment recreated in the photo below, a perfect shabby chic style for the most romantic.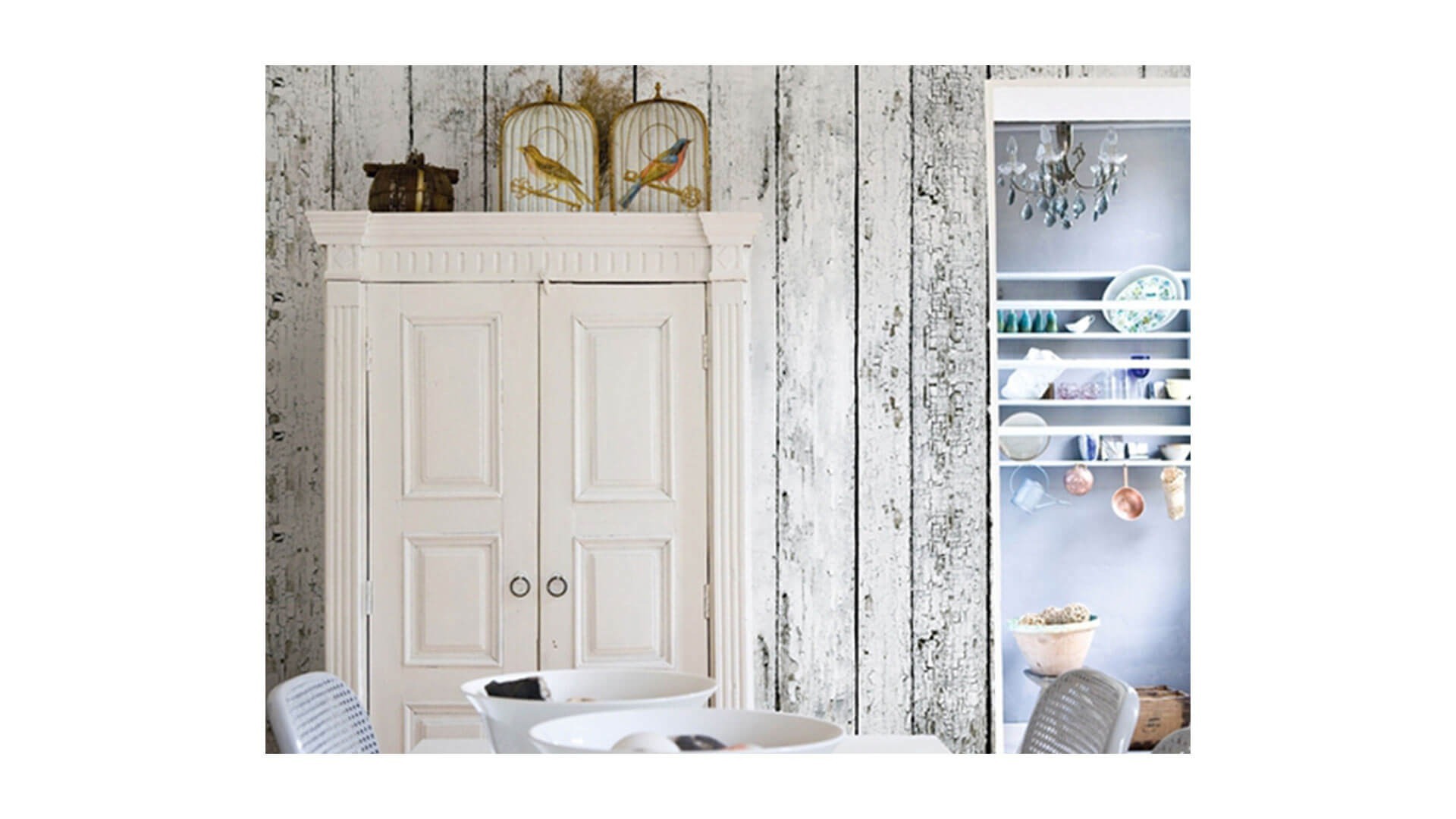 Wallpaper of this type helps you to create the environment you imagine, to give the idea that your wall was built in that very material.
- An increasingly popular mood is the Japanese style. Perfect wall solutions to create a zen atmosphere and ambience.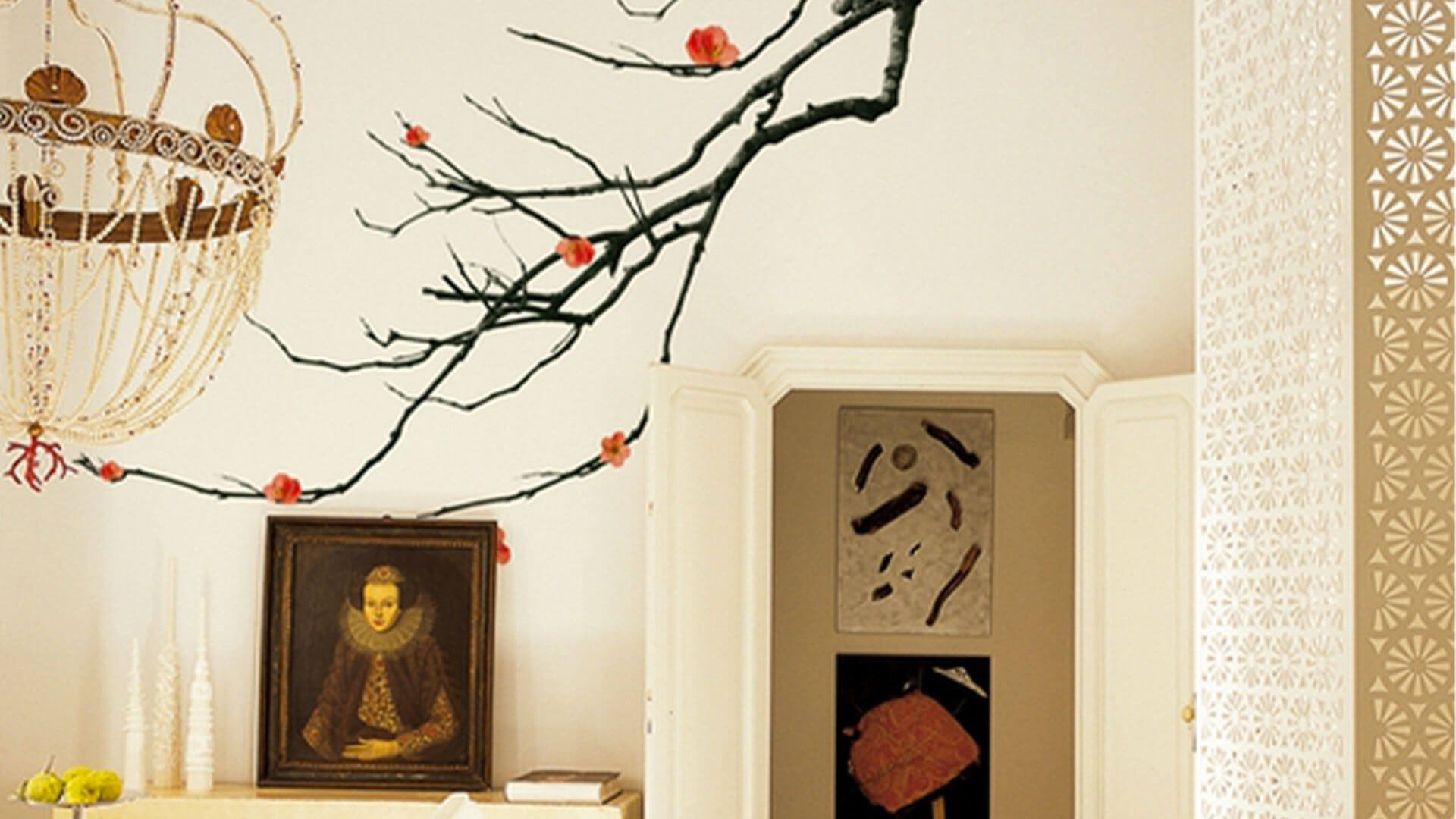 A classic and traditional example is the beautiful cherry tree branch; in the photo, we see it can dress the wall and instil tranquillity.
Again to create an environment reminiscent of the East and the rising sun; in the photo, we see a wall reminiscent of Japanese nature and art.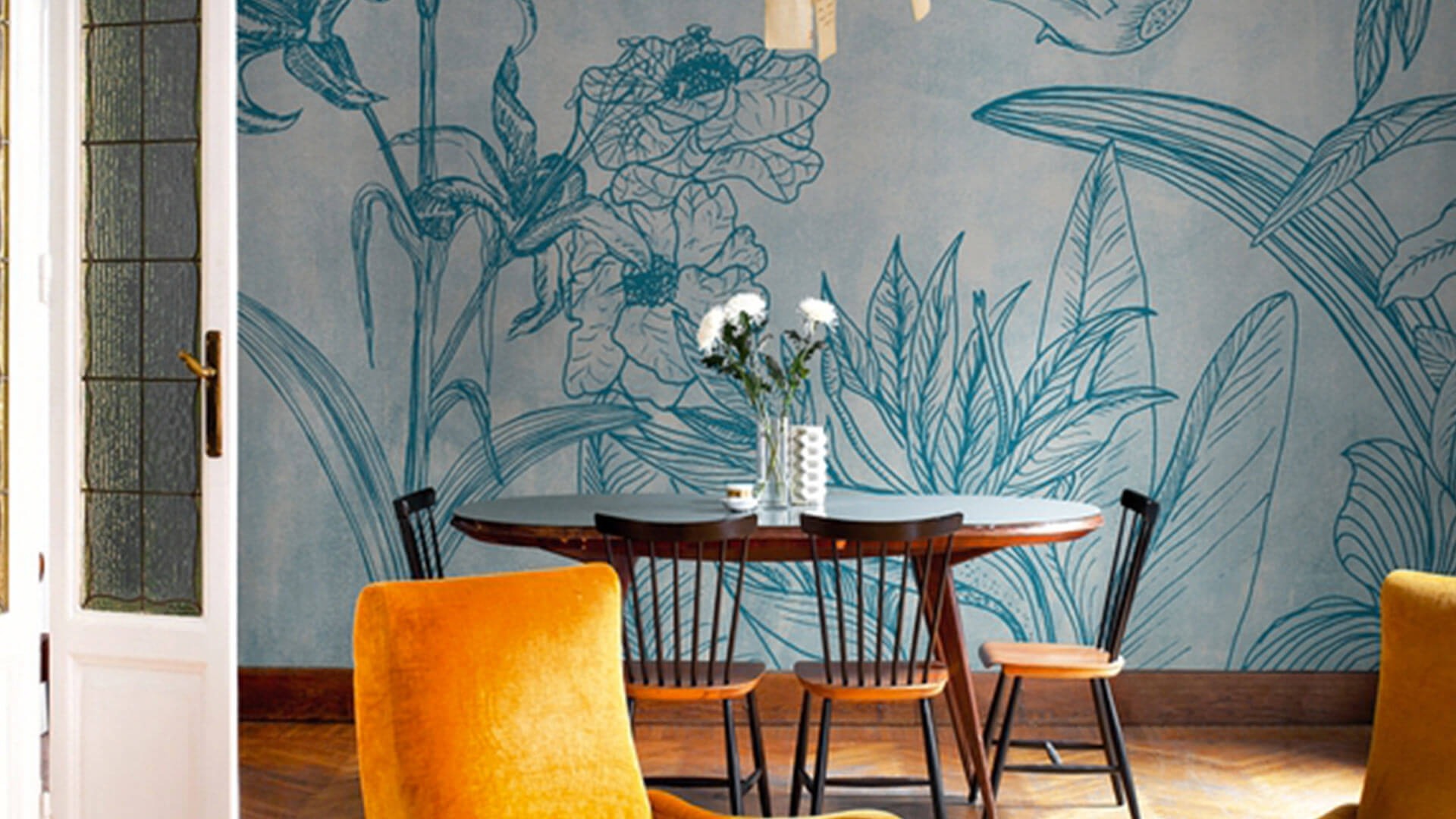 - Another popular motif is nature. Flowers, leaves and everything that evokes the natural world can be applied on your walls to bring that light-heartedness that only nature can give in closed spaces.
Here too we find this concept declined in several forms and here, in fact, three examples follow, the most romantic on neutral tones, to then propose a more evocative and colourful paper to then arrive at a more lively and fun proposal.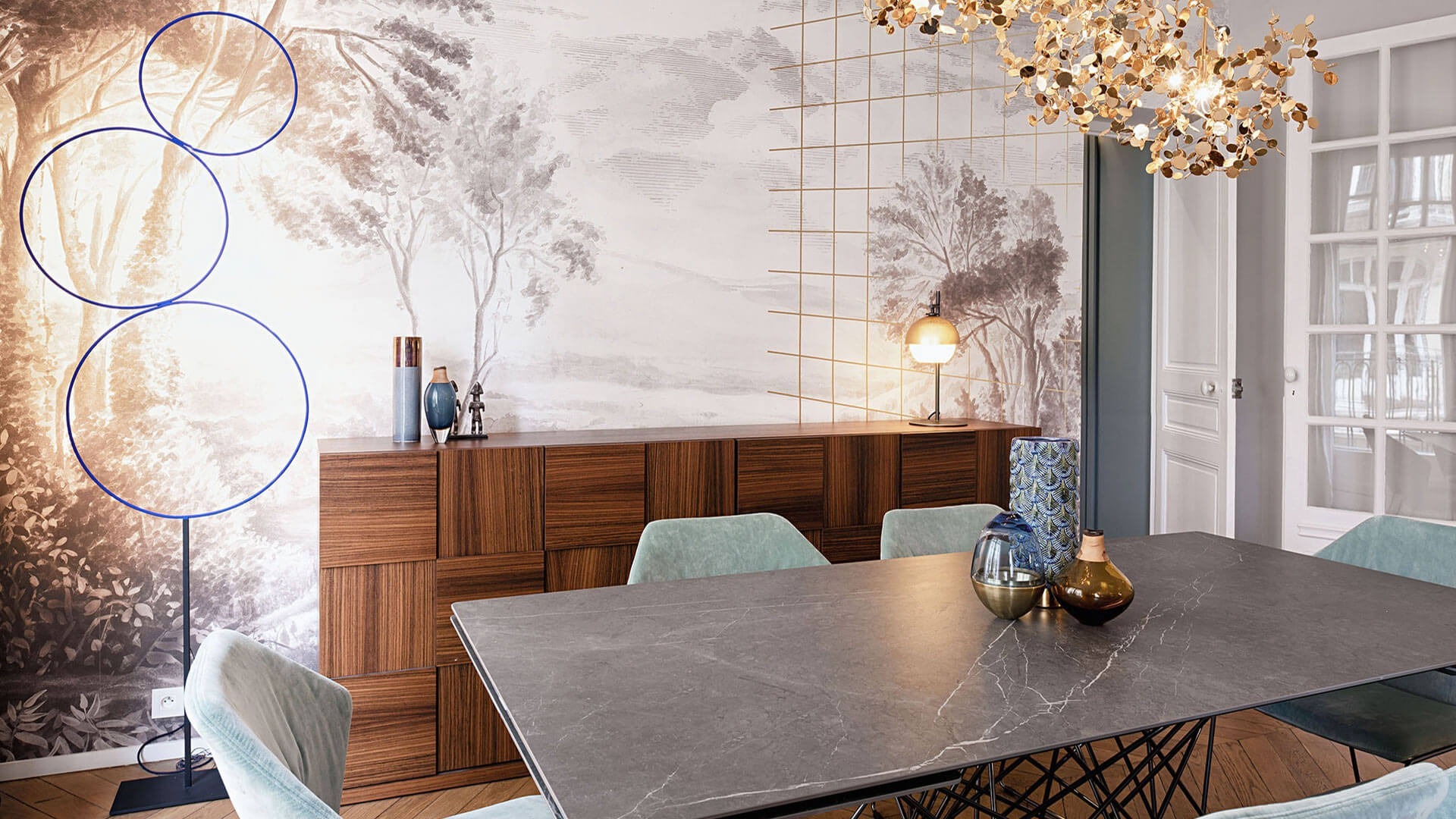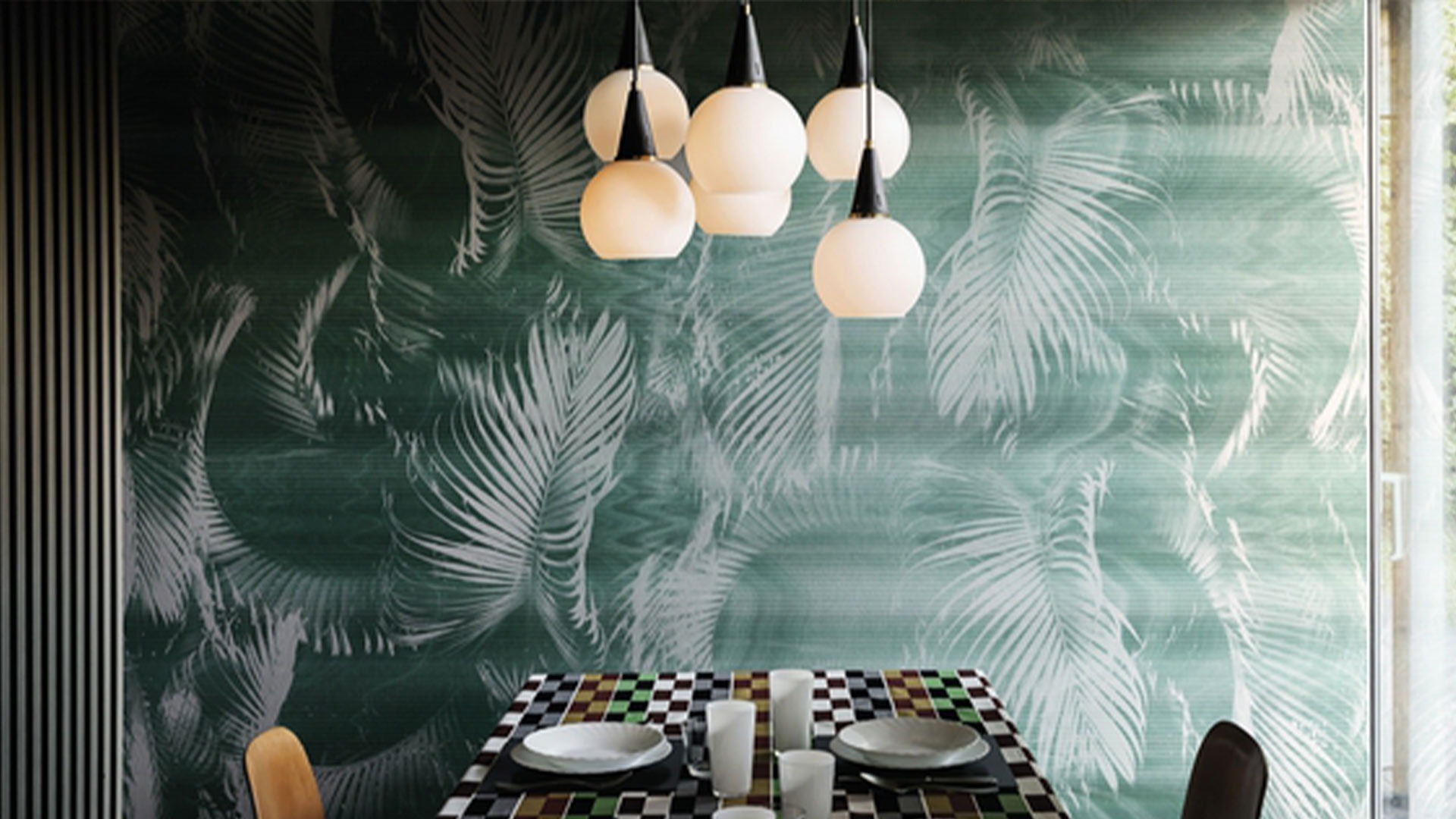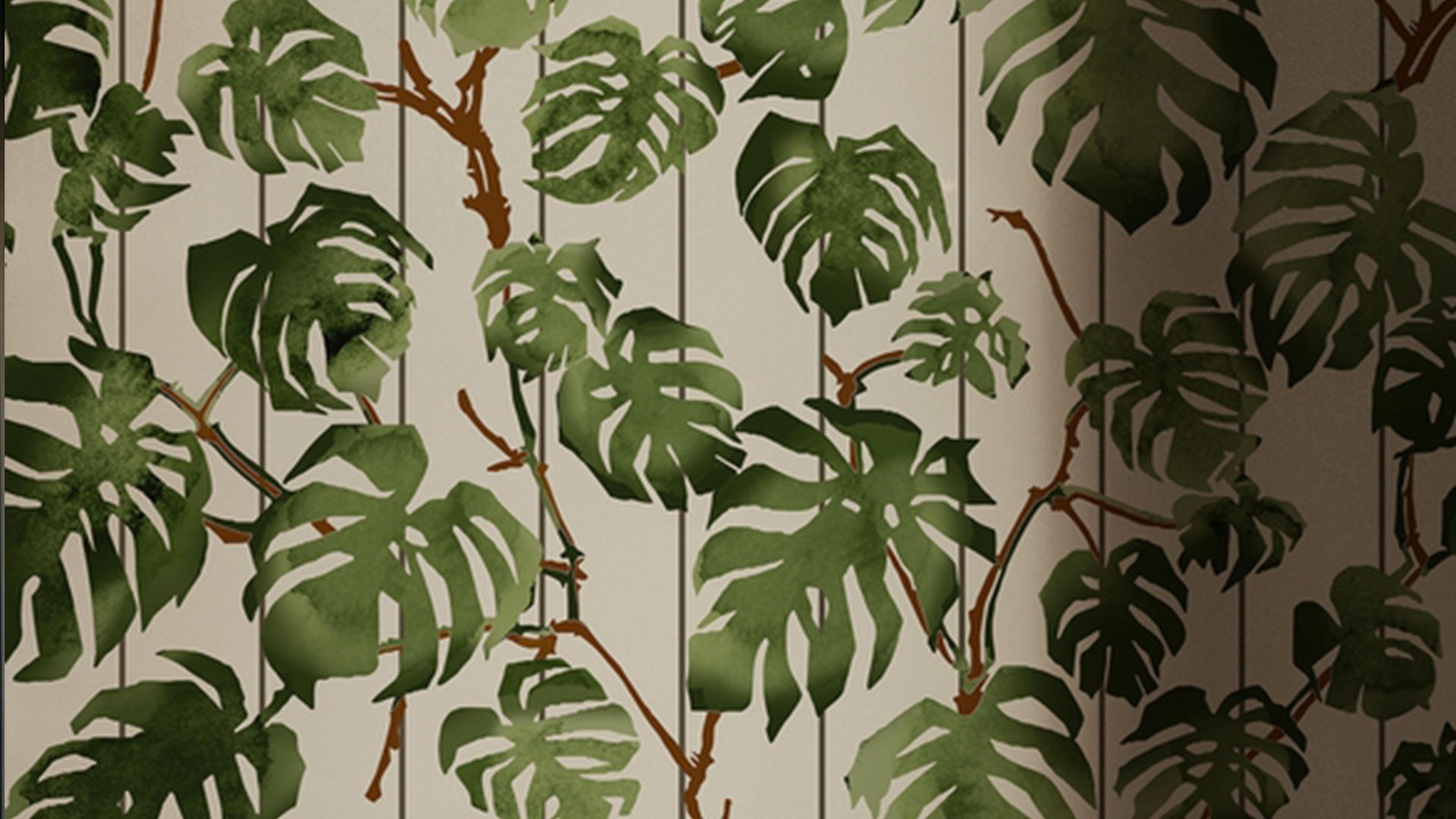 - For lovers of abstract motifs, the wallpapers here are easy to play.
Shapes and colours combined and matched to create fun solutions capable of furnishing every space in your flat.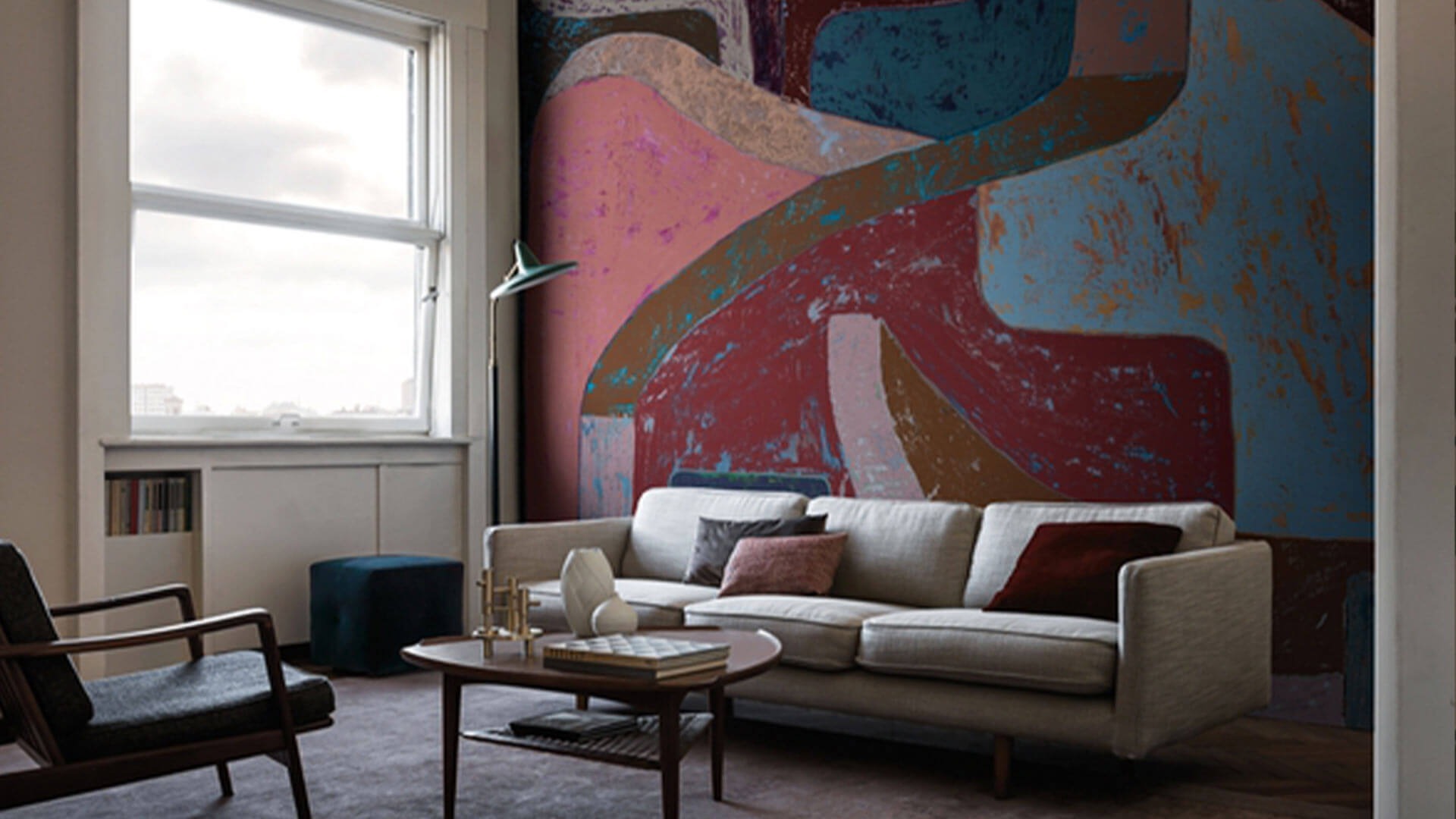 Look at the beautiful paper behind this sofa. A strong contrast with the neutral colours of the rest of the living room, which creates a strong and exciting eye-catching effect.
But you can also use the colours in your children's bedrooms, think how happy your daughter would be if she could have such a colourful and designed wall. A touch of liveliness in the room never hurts.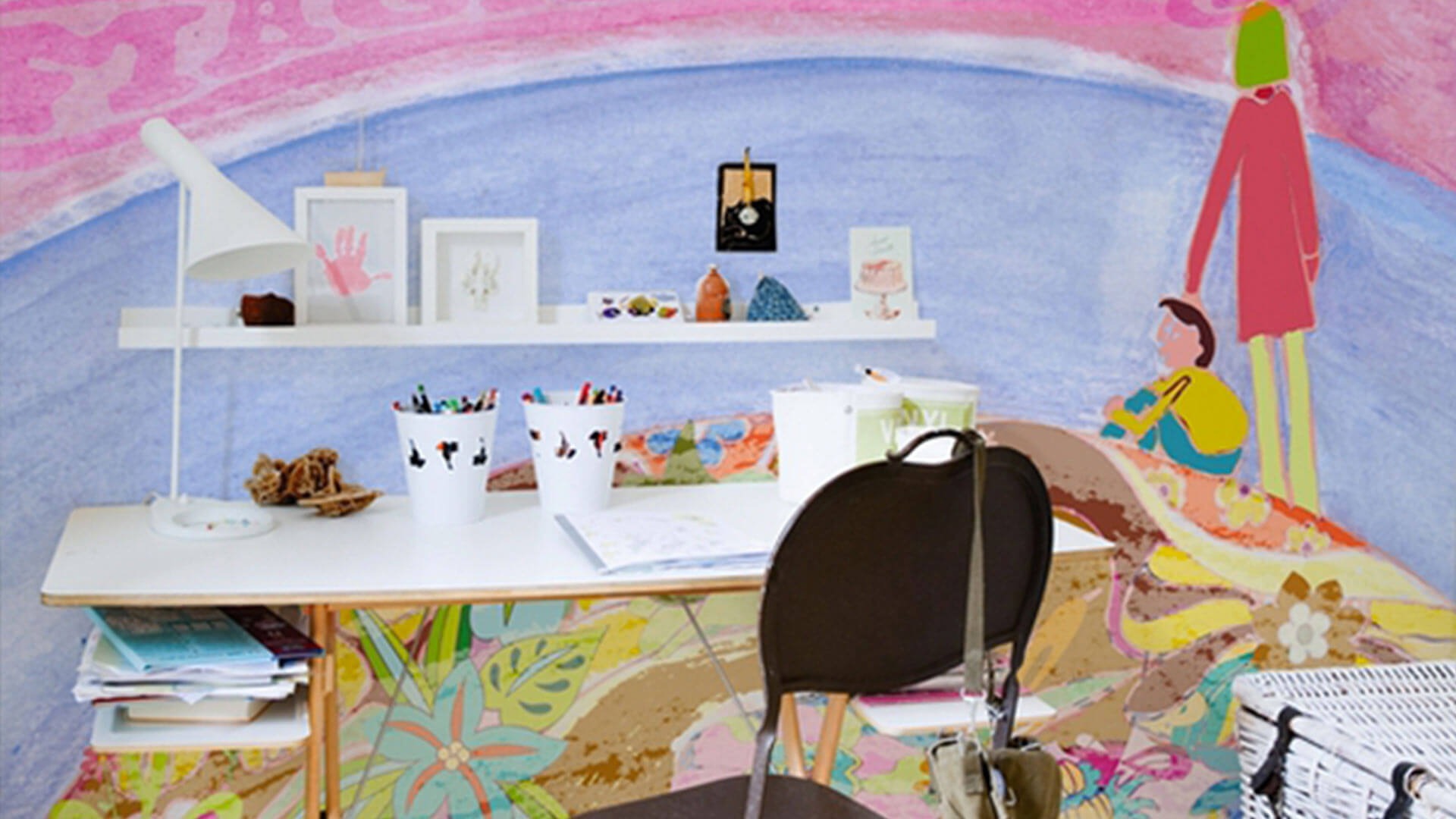 - And when do colours dress up perfect, linear and squared shapes? We talk about geometric style.
A particular way of dressing your living room, what do you think of the proposal below?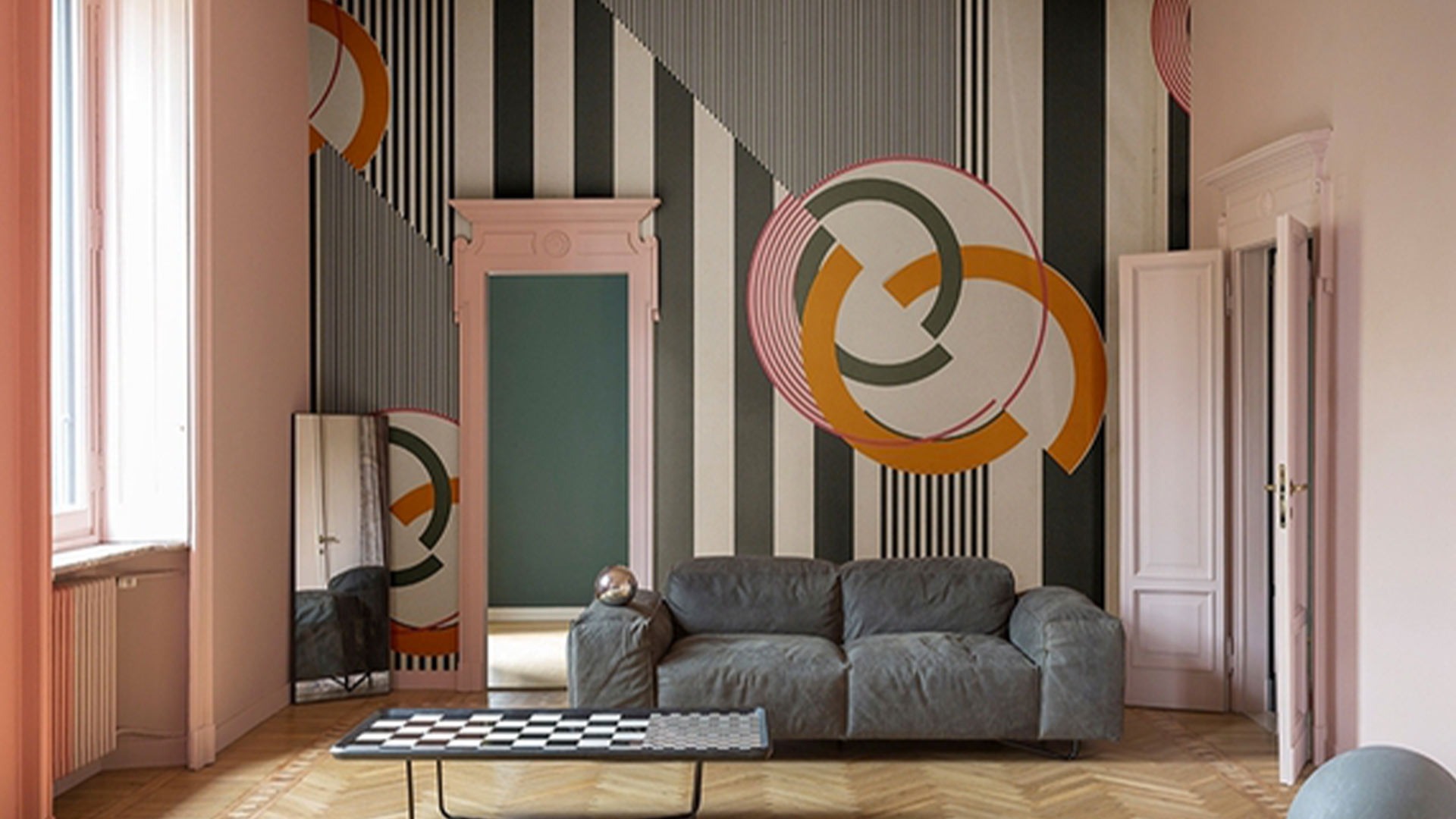 Other options and ideas can be patchwork, lettering, metallic alternatives and even wallpapers capable of generating optical illusions taking you into an imaginary world.
Now you have seen how wallpaper can be used to give personality to your flat; we are waiting for you to choose together the right one for you and your environment.