Laminam: Excellence in Ceramic Surfaces

Laminam has gained global recognition as a pioneer in the field of ceramic surfaces. Their commitment to innovation and quality has made them leaders in the industry. Laminam ceramic surfaces are designed to revolutionize both interior and exterior spaces, catering to the needs of designers, architects, and interior decorators worldwide.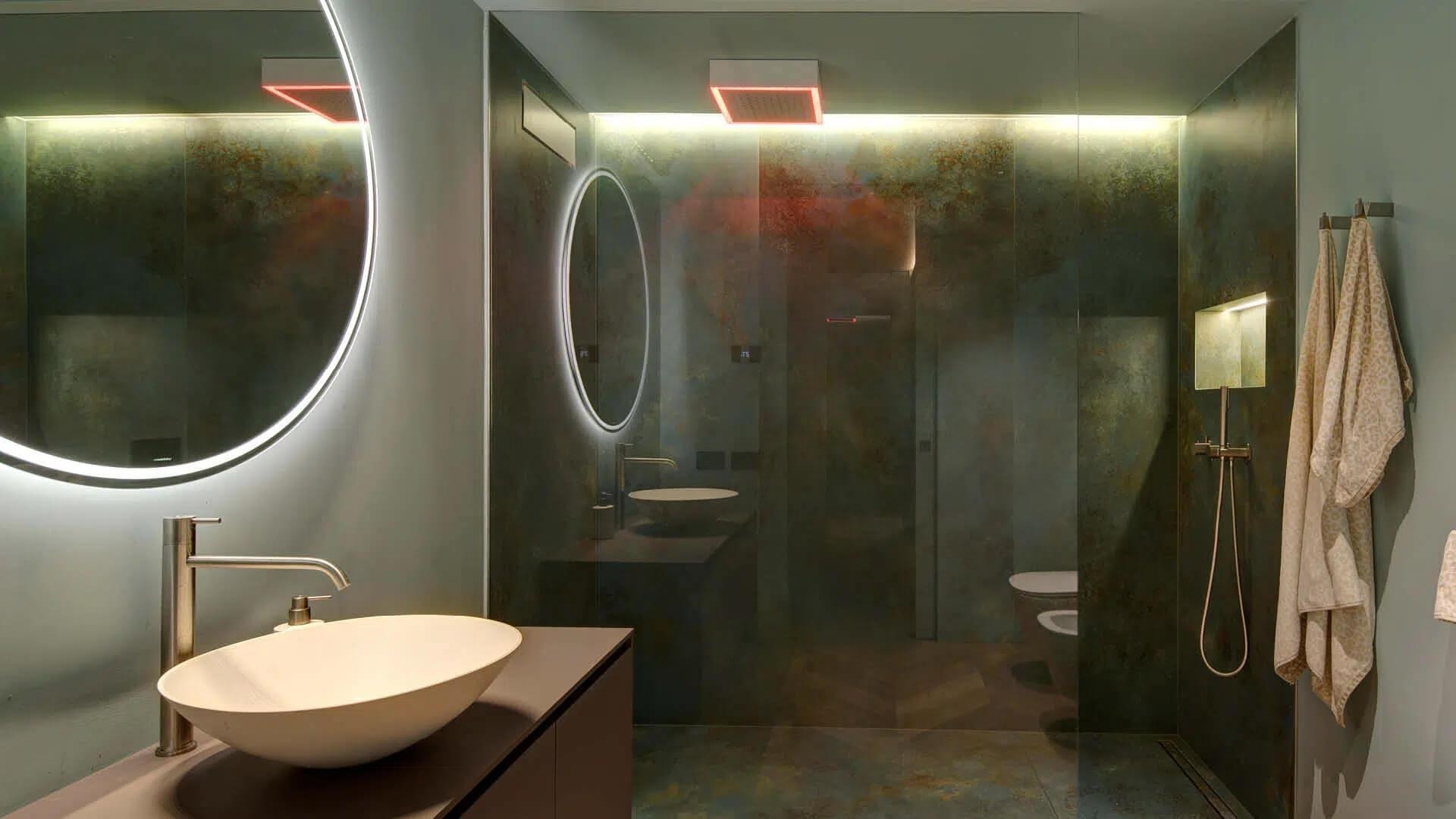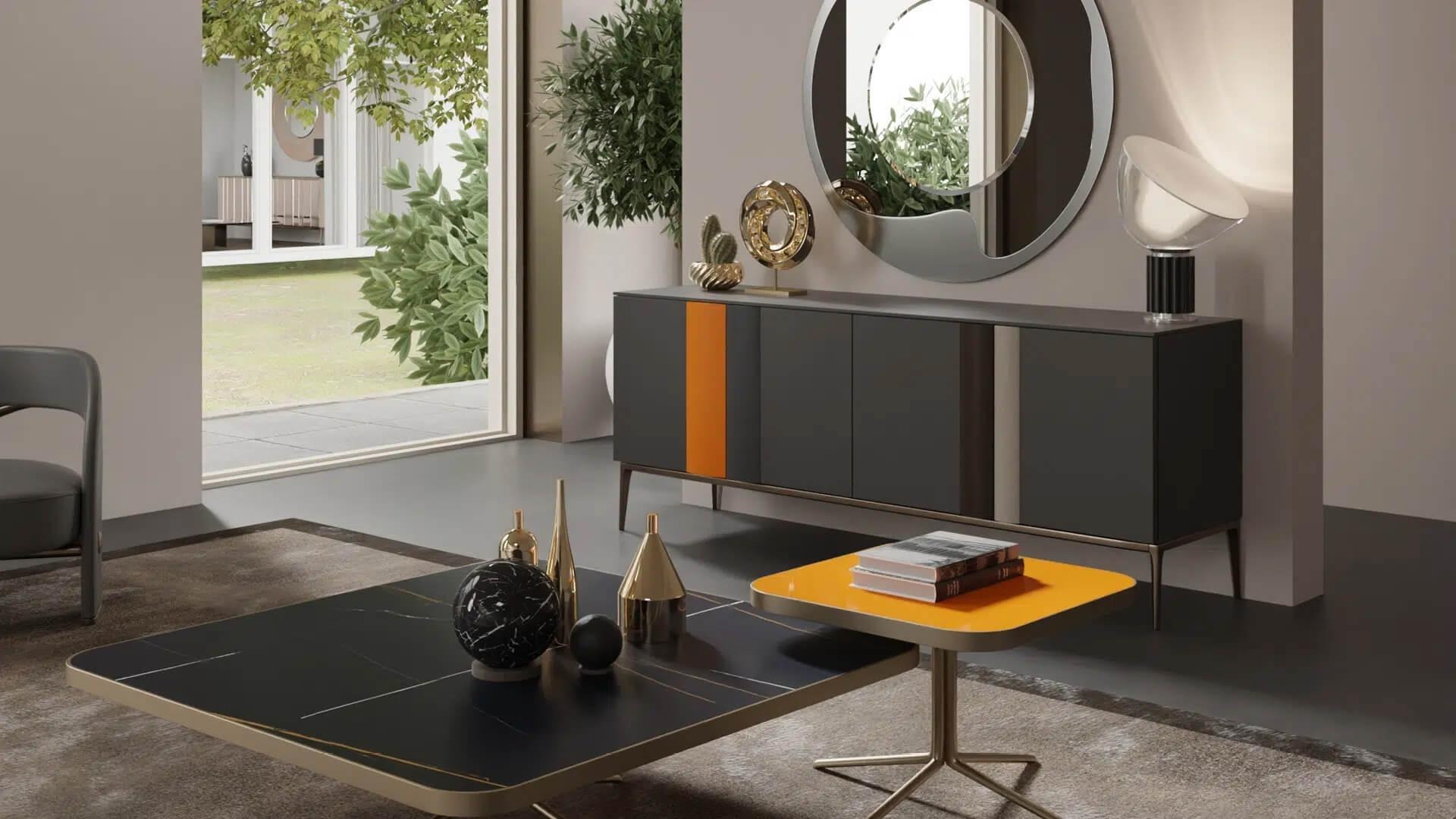 Limitless Versatility
Laminam ceramic surfaces are known for their incredible versatility. They are available in a wide range of sizes and thicknesses, allowing for endless creative possibilities. Whether you're designing a commercial, residential, or public space, Laminam ceramic surfaces can be customized to fit your needs perfectly. The Laminam product range includes surfaces for flooring, wall coverings, countertops, furniture, and much more.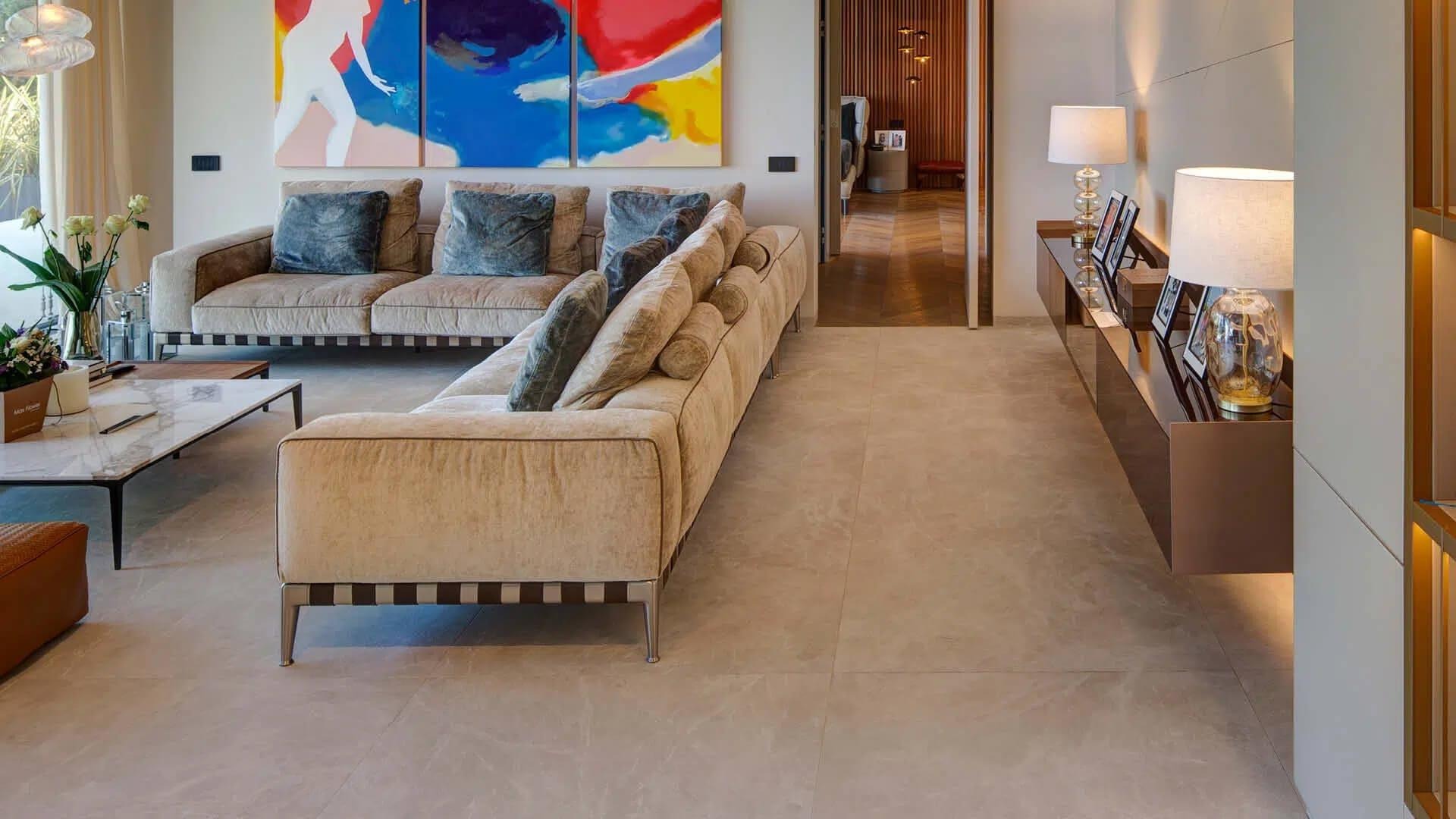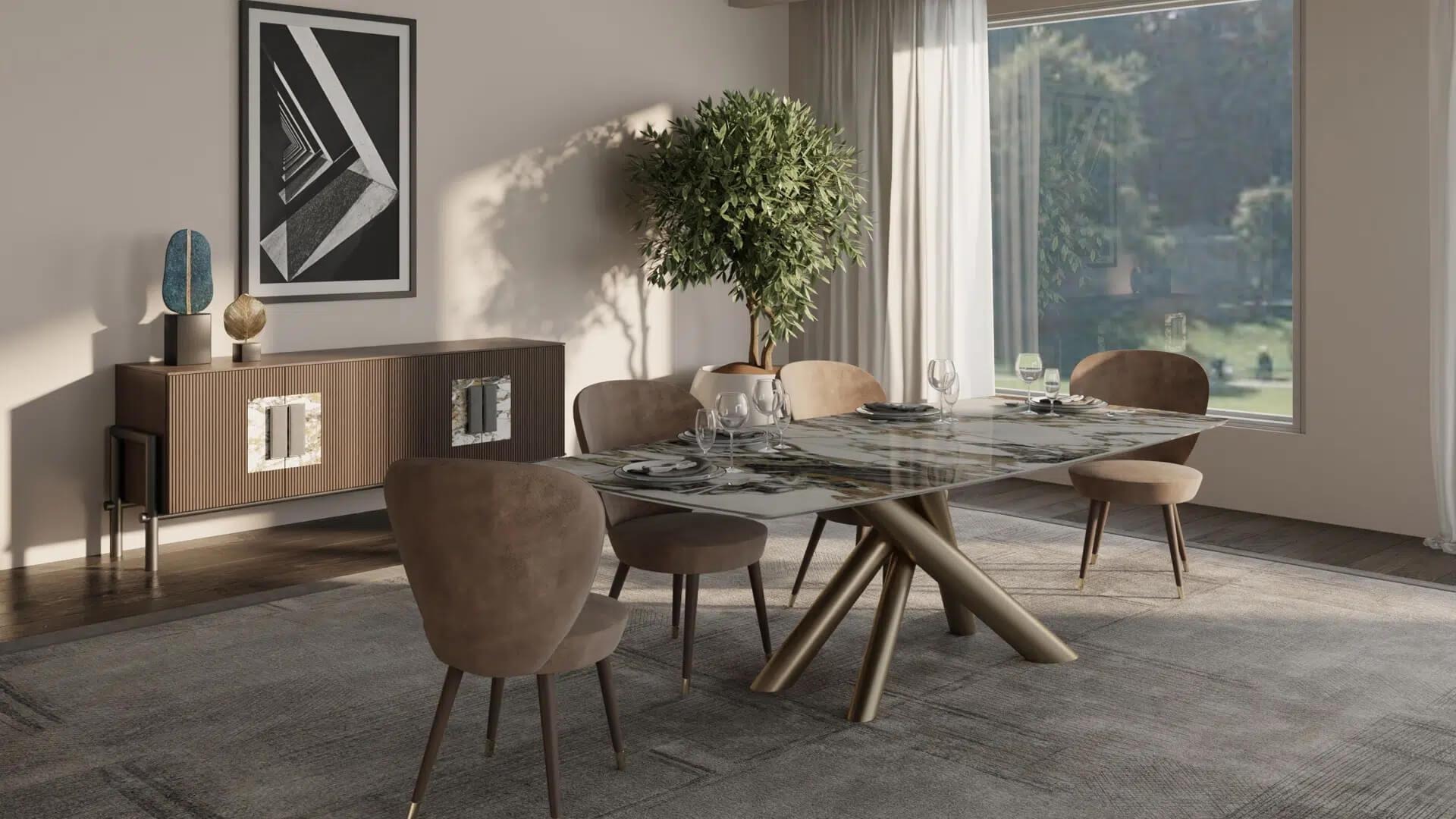 Technological Innovation
What sets Laminam apart is the technological innovation behind their products. Thanks to patented technology and state-of-the-art production processes, Laminam ceramic surfaces are exceptionally resilient and long-lasting. They are resistant to wear, chemicals, stains, and even fire. These characteristics make Laminam ceramic surfaces ideal for high-traffic environments, kitchens, bathrooms, and particularly demanding design projects.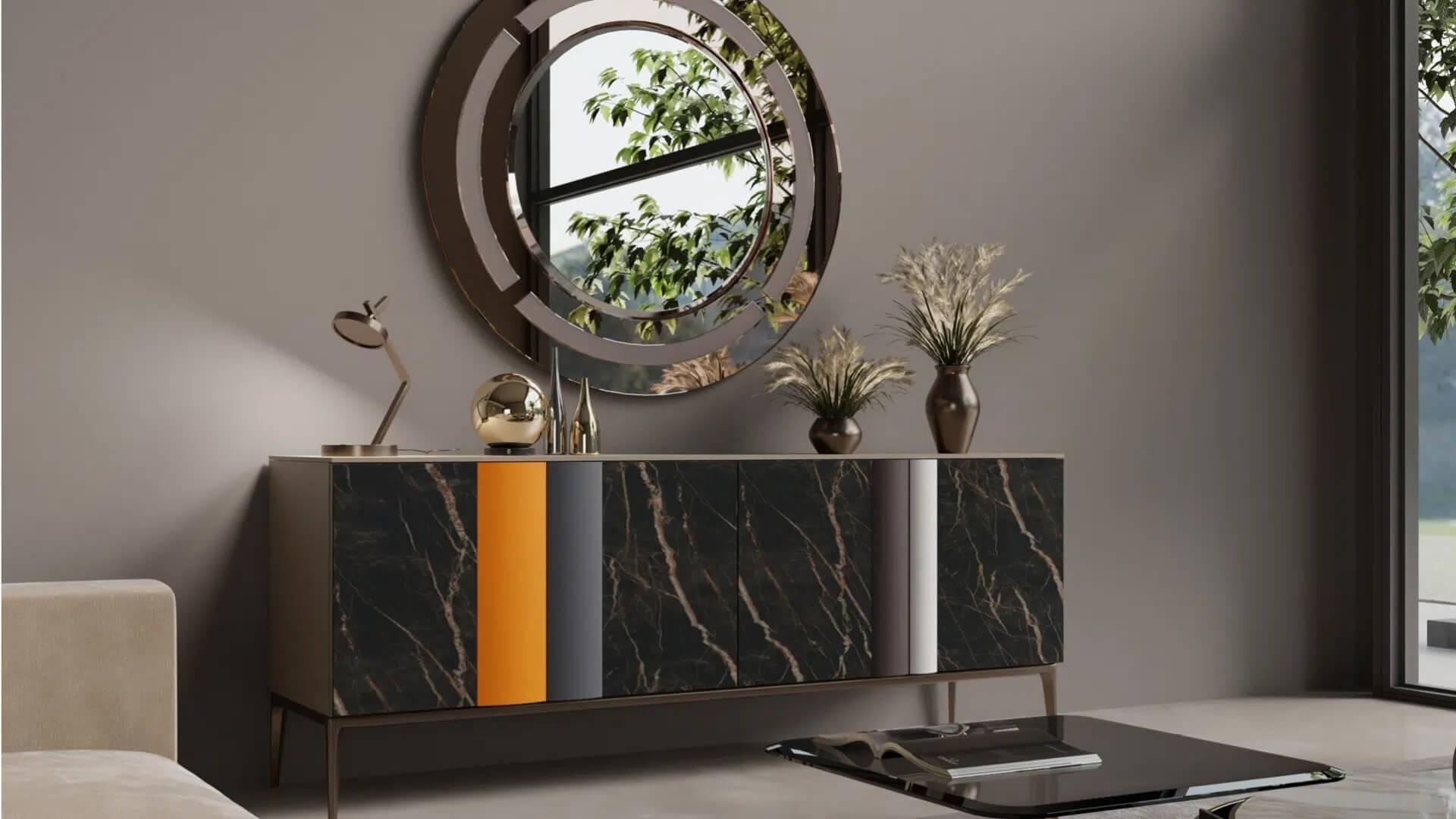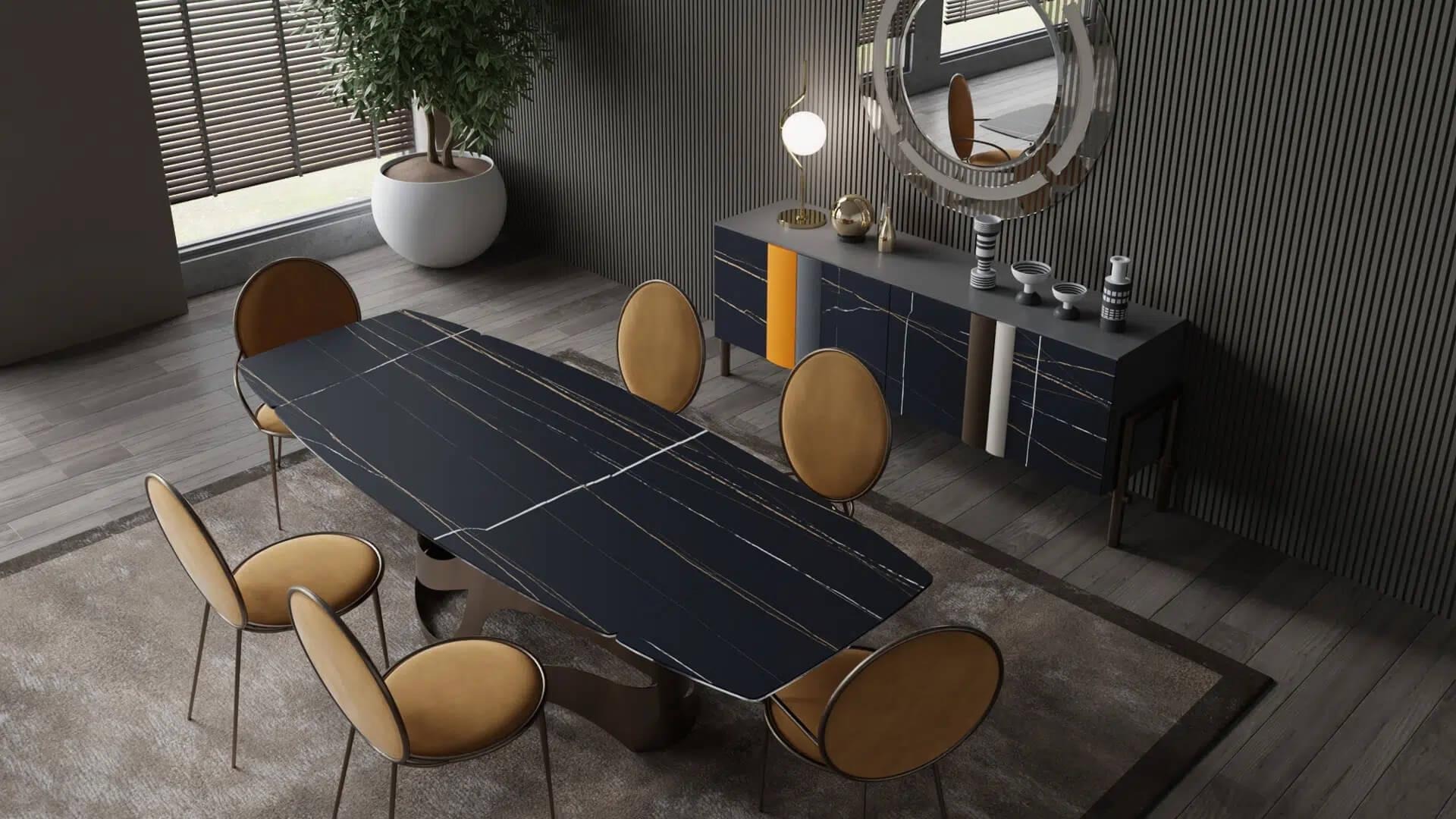 Exceptional Aesthetics
Design and aesthetics are at the core of everything Laminam creates. Their ceramic surfaces are available in a wide range of finishes, including matte, glossy, smooth, and textured. These finishes allow you to achieve your desired look, whether it's modern minimalism, rustic chic, or any other aesthetic. The range of colors and patterns is equally impressive, enabling you to create truly unique and engaging projects.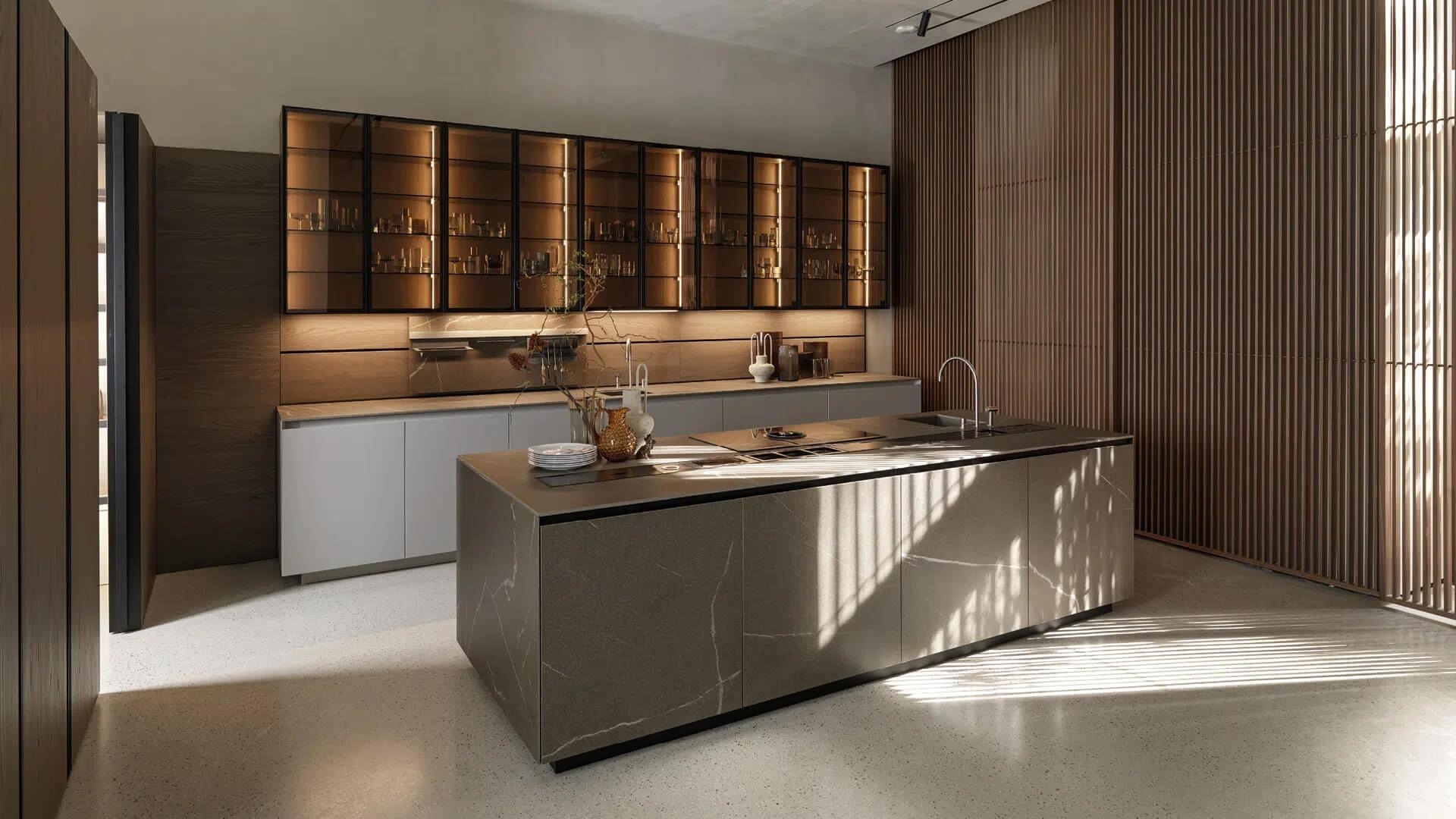 Environmental Sustainability
Another fundamental aspect of Laminam is their commitment to environmental sustainability. Ceramic surfaces are made using natural materials and eco-friendly production processes. This means that not only will you have high-quality ceramic surfaces, but you'll also contribute to reducing the environmental impact of your design project.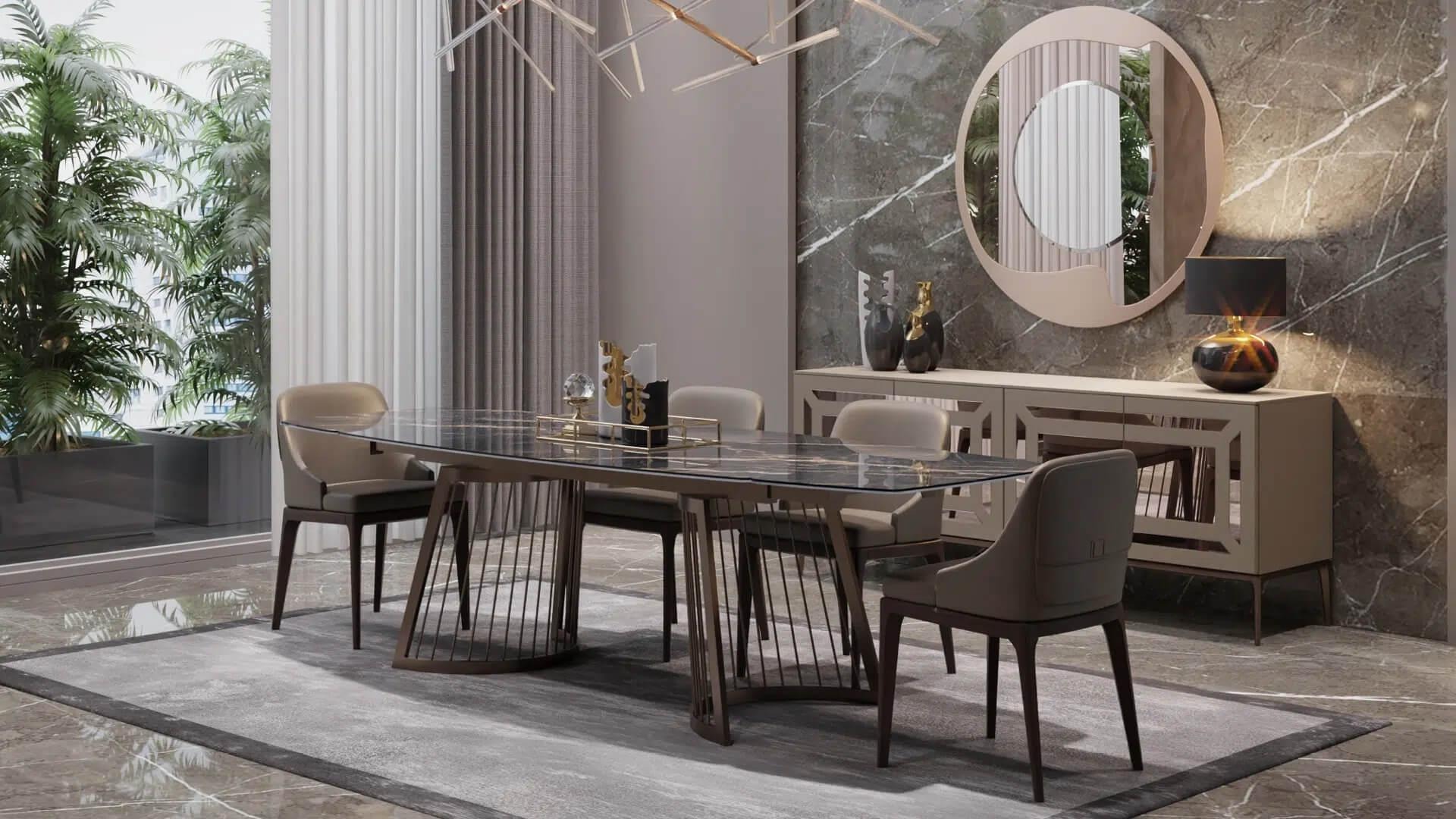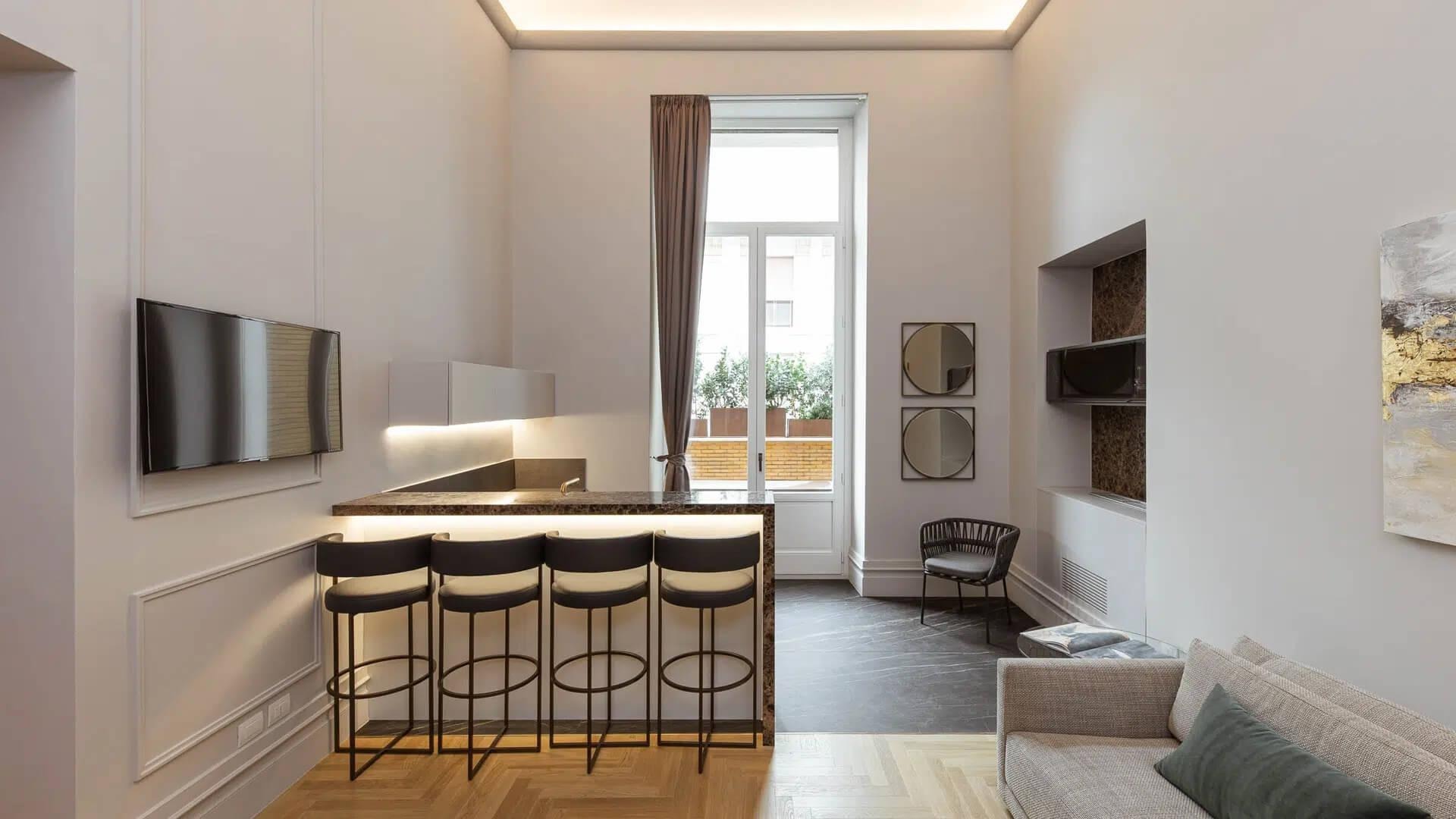 Endless Applications
Laminam ceramic surfaces can be used in a wide range of applications. Some of the most common ones include:
Innovative Flooring: Create durable and exceptionally beautiful floors for any space, from industrial lofts to luxury residences.
Interior and Exterior Cladding: Transform walls with durable ceramic cladding, perfect for bathrooms, kitchens, commercial spaces, and more. Exterior surfaces will withstand weathering and maintain their beauty over time.
Countertops: Design kitchens, bathrooms, and work areas with stain and wear-resistant ceramic countertops.
Furniture and Decor: Bring to life unique and long-lasting furniture that complements your personal style.
Artistic Applications: Laminam opens the door to extraordinary artistic projects. Ceramic surfaces can be customized with unique artwork and design.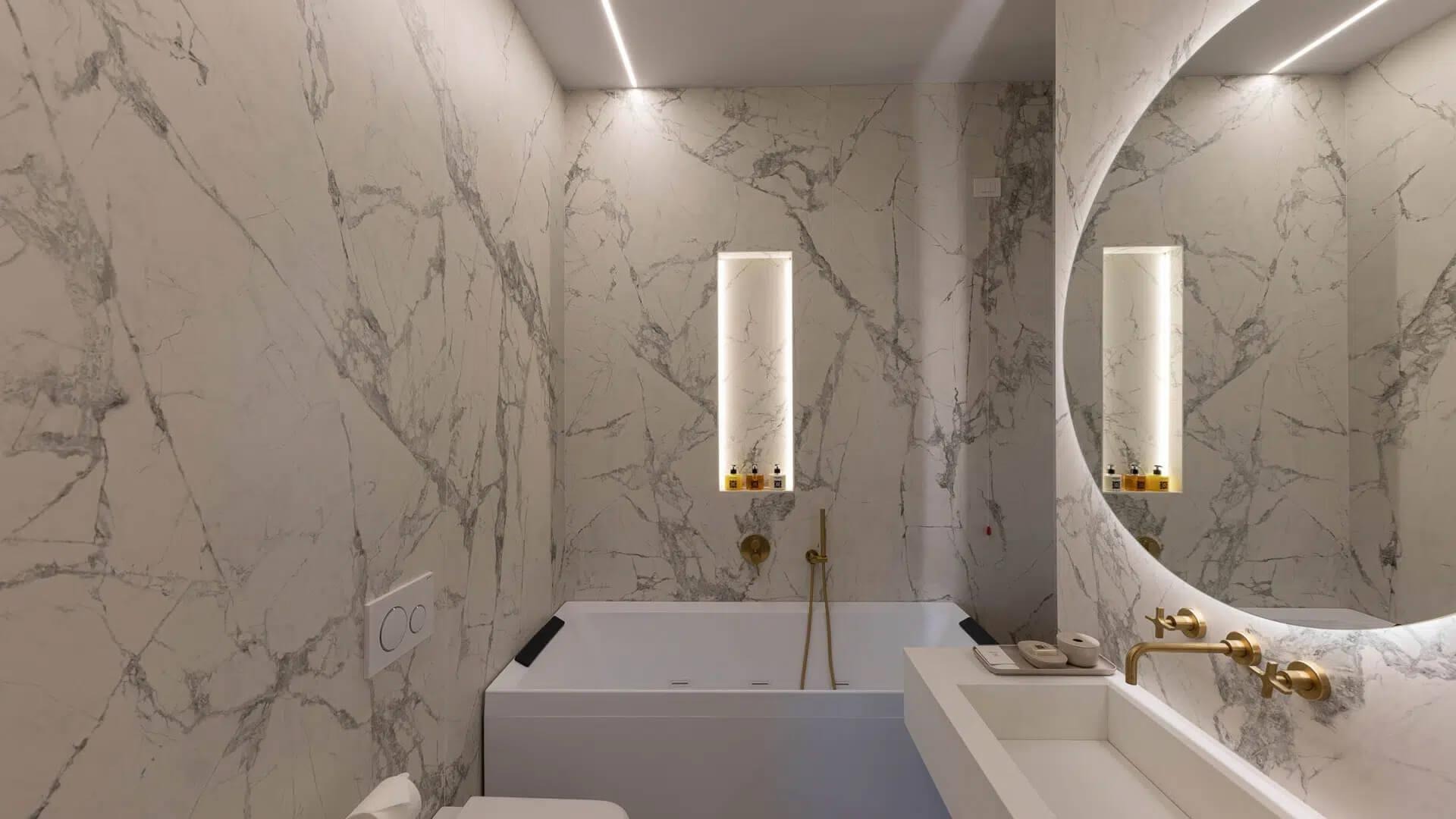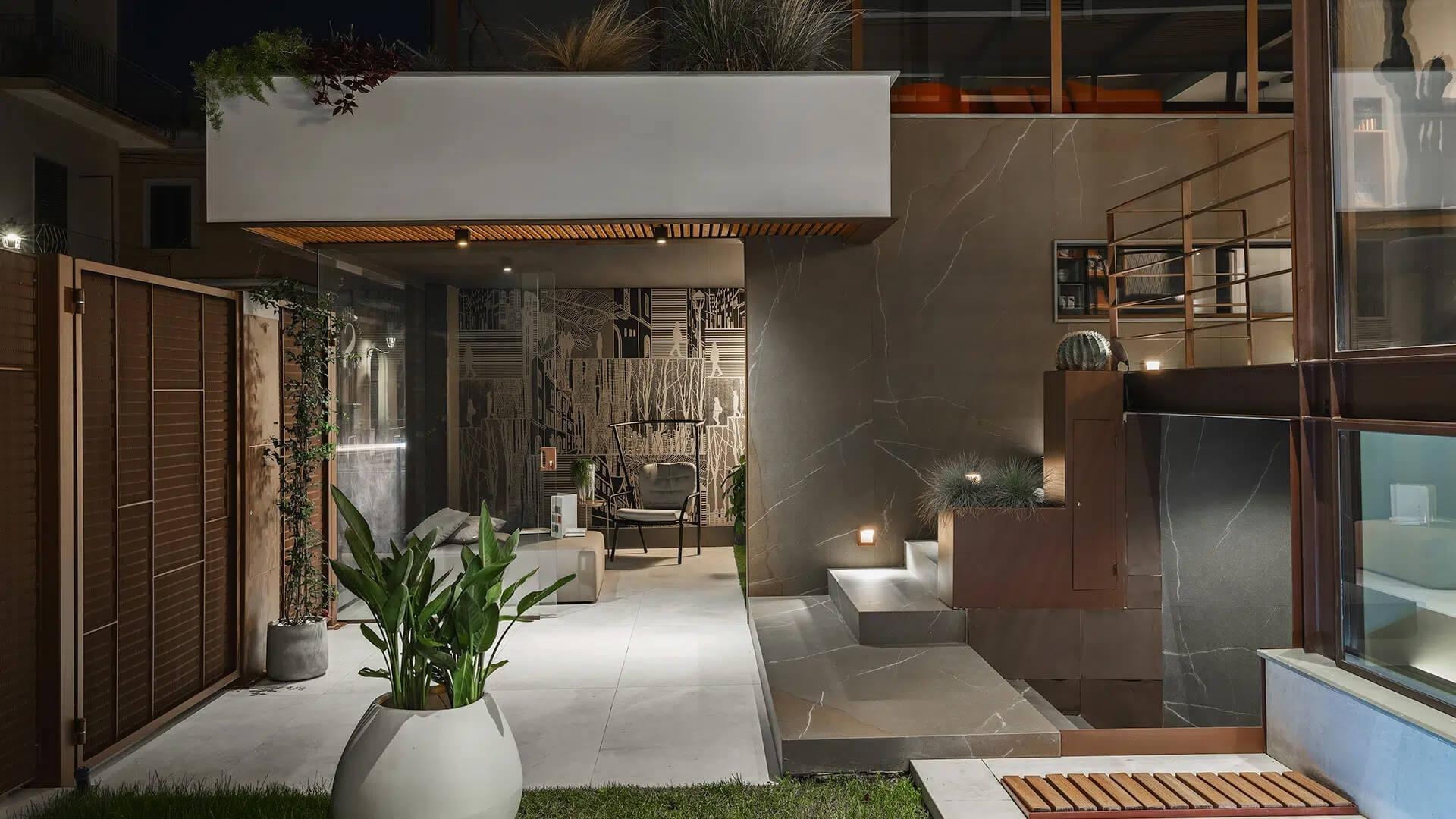 The partnership between IDW Italia and Laminam represents a new era in the world of interior design and architecture. Laminam ceramic surfaces combine stunning aesthetics with durability and versatility, offering endless creative possibilities. Whether you're working on a residential, commercial, or public project, Laminam has what you need to create extraordinary and unforgettable spaces. Choose the quality, innovation, and exceptional aesthetics of Laminam for your next design projects and transform your world. Contact us today to discover how we can assist you in realizing your next design project.