Passion for shoes, yes, but only until you take them home and think as usual "here, now where do I put them?". We know, it is always the same story, or we find shoes scattered all over the house, or all in disorder thrown into a closet. But how to organize them all so that they are kept in their shape and avoid being damaged over time by squashing one on top of the other? How do you tidy them up in a piece of furniture when you don't even have the space to fit one?
First of all you have to decide where you want to place the area dedicated to our shoes, there are those who prefer to keep them together with the clothes by making a space in the wardrobe or walk-in closet and there are those who prefer to keep them separate, also for a matter of smells and of hygiene. In any case, it is certainly advisable to have an area divided by many shelves of different sizes to make sure that there are shoes of all sizes up to the tallest boots.
The classic size of the shoe rack (as regards the depth) is about 20 cm, even less if the shoes are placed at an angle, but obviously it depends on personal needs, there are in fact various accommodations:
The shoe cabinet at the entrance
Hanging or resting on the ground, the classic entrance shoe rack is convenient not only for tidying up shoes but also furnishes and is excellent as a pocket emptier as soon as you enter the house.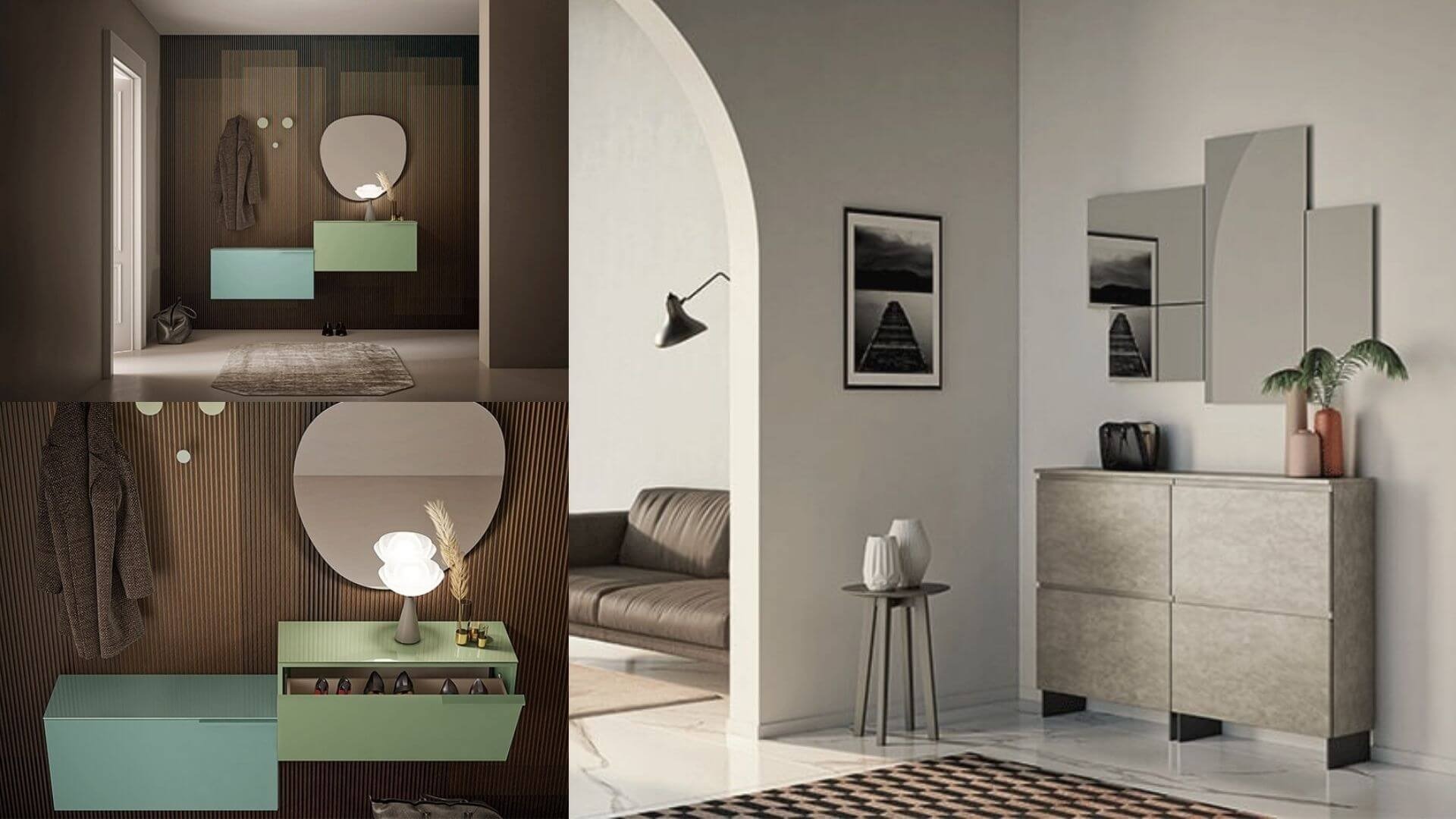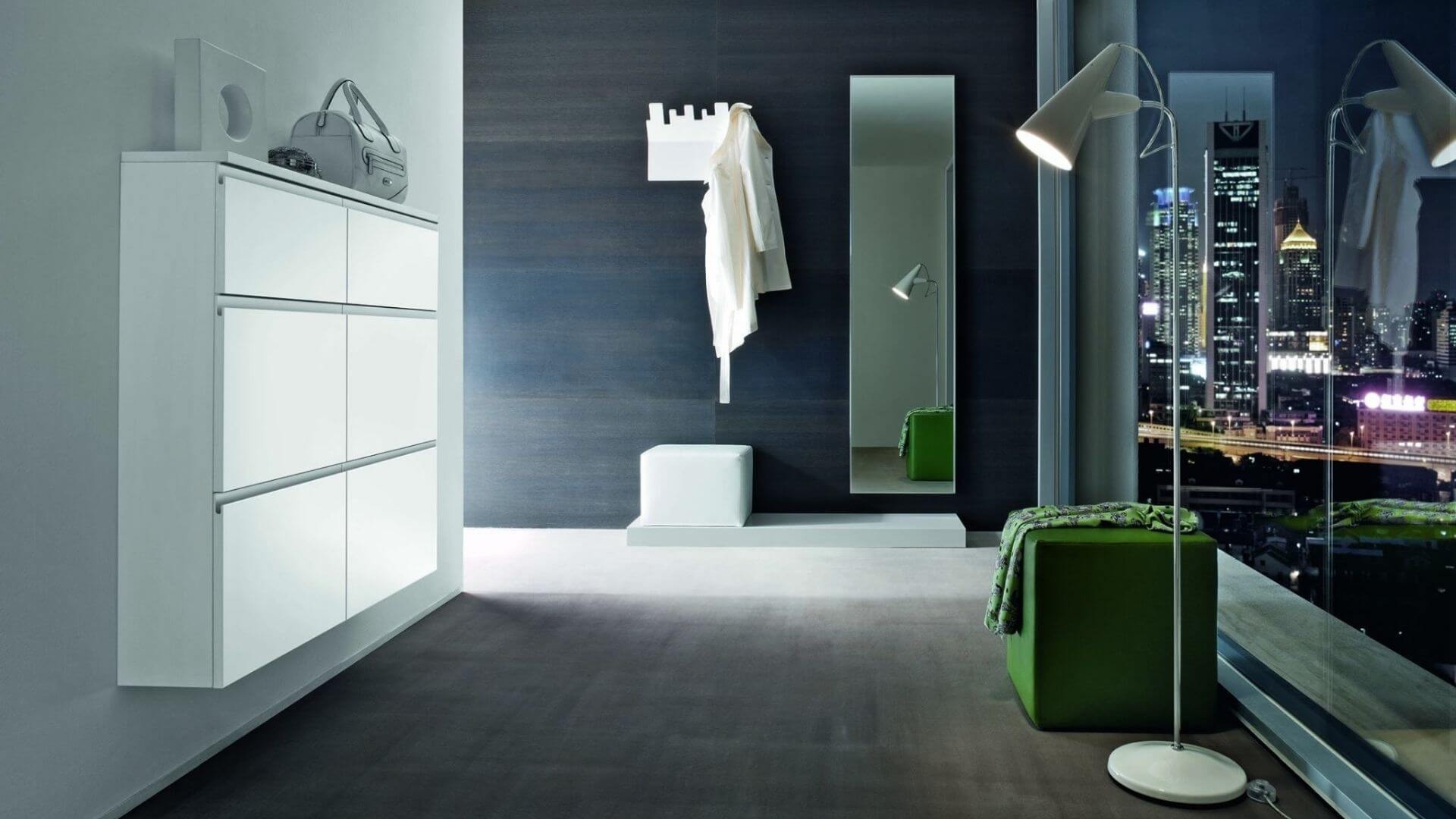 Obviously, in addition to the small-sized cabinets, we also find cabinets with doors or mirrors that elegantly decorate the entrance but at the same time leave plenty of space for shoes and coats.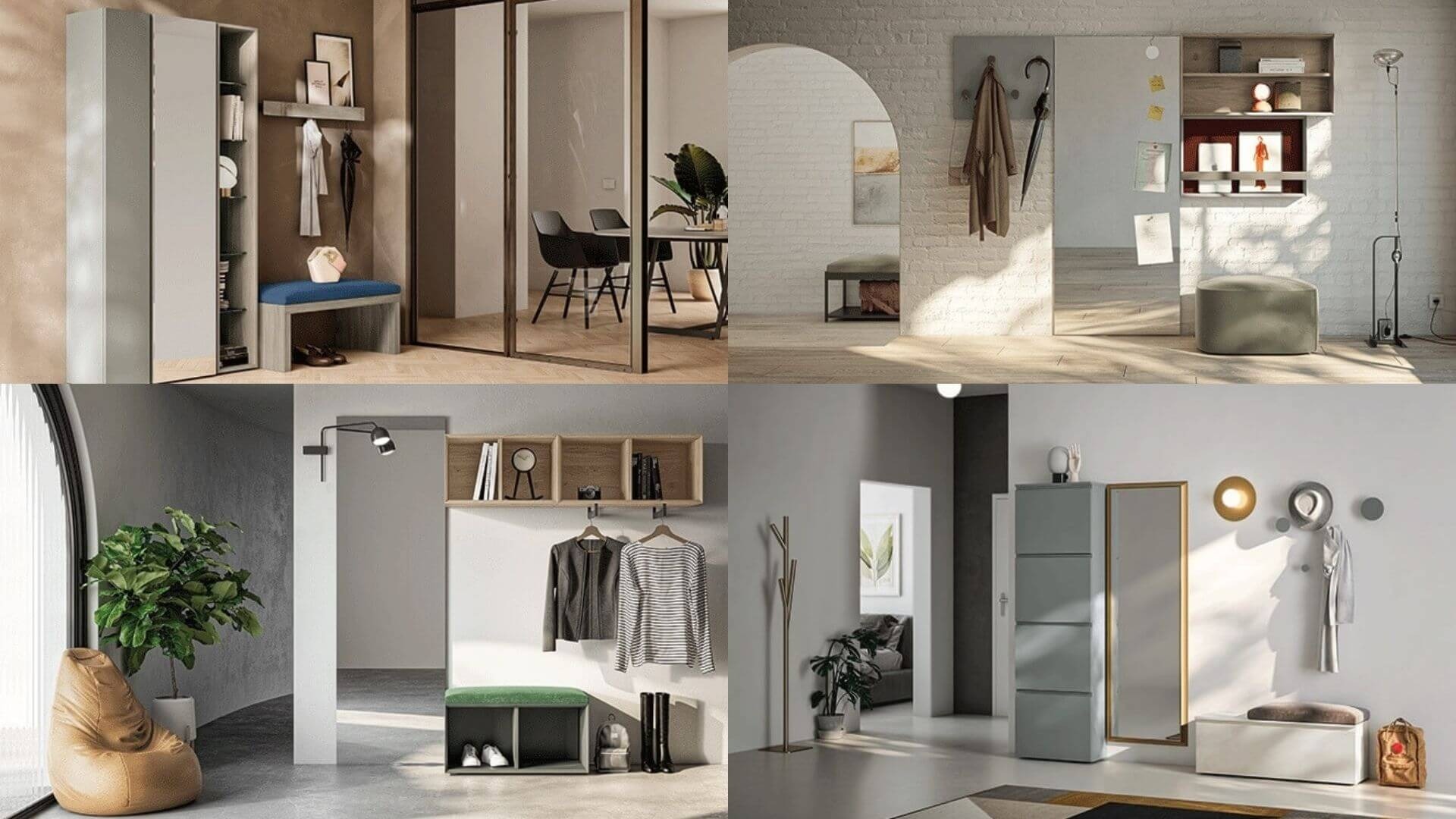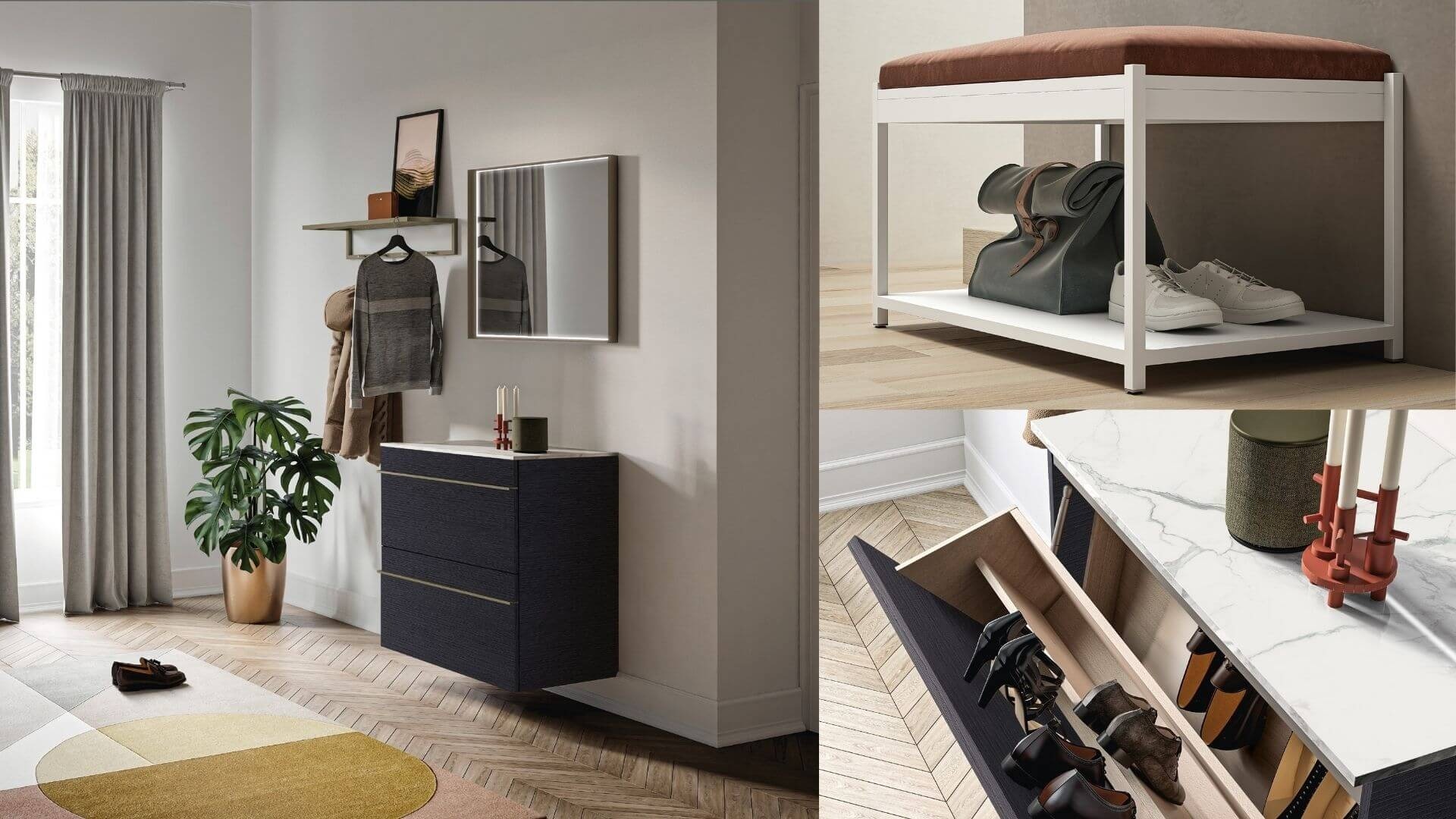 The classic or wardrobe shoe rack
As we mentioned earlier, some prefer to place the shoe rack in the bedroom (or in the bathroom) in a stand-alone piece of furniture or directly integrating it into the walk-in closet. In this case it is good to better organize the footwear by putting for example those we use the most in the center, easily accessible in everyday life, and those less used at the top (such as high heels, snow boots, etc.).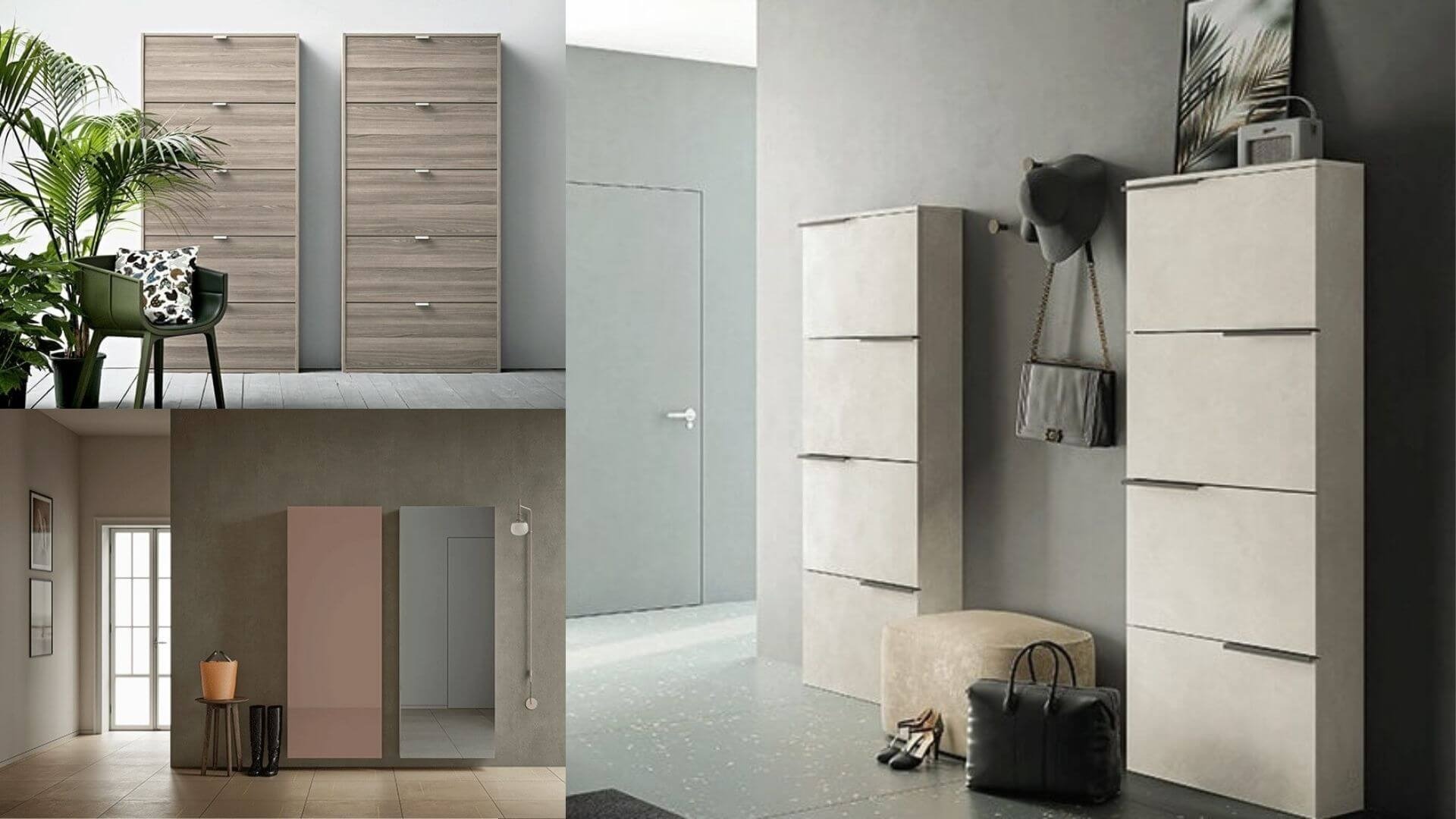 Whatever solution you like best, there are so many ideas for organizing the shoe cabinet at home, from the most discreet to open solutions, from the smallest to a real wardrobe, you are spoiled for choice.