The rustic-modern furniture is a mix of design that allows us to recreate a comfortable, warm and fully functional home atmosphere; this style prefers colors and materials that recall the rural world, placing the emphasis on the concept of "raw", typical of the timeless rustic tradition, and others that are more contemporary and innovative, characteristic of essential and minimal lines.
As for the materials, bricks and exposed stones, for the masonry, cannot be missing; no less is the importance of wood, suitable for structures and ceilings, and copper, a prominent element for unique vintage design pieces. In perfect combination with natural stones, essential for rustic-modern style furnishings, we find marble and slate, ideal for walls and floors. Another alternative material for the flooring is again wood and also terracotta, typical of the rustic design of the past. The touch of modernity you need can be found in materials such as iron, metal and steel, which guarantee a truly exciting contrast! Speaking of colors, the advice is to avoid cold shades, thus preferring the warm ones, such as the various shades of taupe, brown and cream. To recreate bright environments, white and shades of gray are certainly an ideal solution.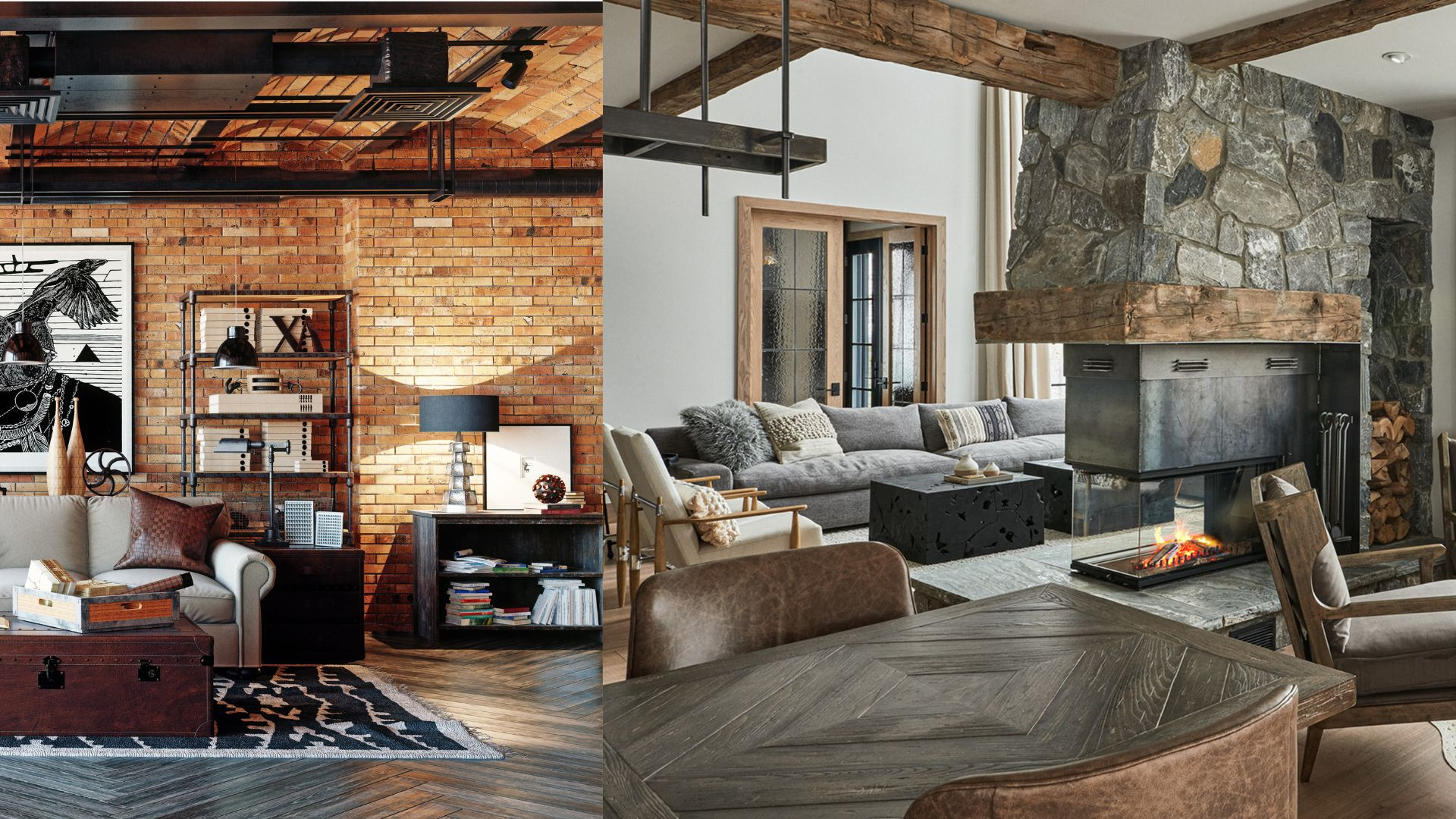 Now let's see how to give value to the rustic-modern style in some rooms of our home...
LIVING ROOM
In a living room of this style, leather armchairs and sofas, perhaps decorated with cushions and blankets in cotton, linen and jute, can play a fundamental role in order to be able to recreate the desired atmosphere, provided that attention is paid to the combine them with other home furnishings and accessories, which are also very important to give a touch of personality to our living room; you might think of using accessories such as, for example, paintings, style vases and vintage trunks. Don't forget how fundamental light is in this style: we advise you to choose wrought iron chandeliers and appliques, to be positioned certainly with ingenuity, taking advantage of the strategic points of your living area.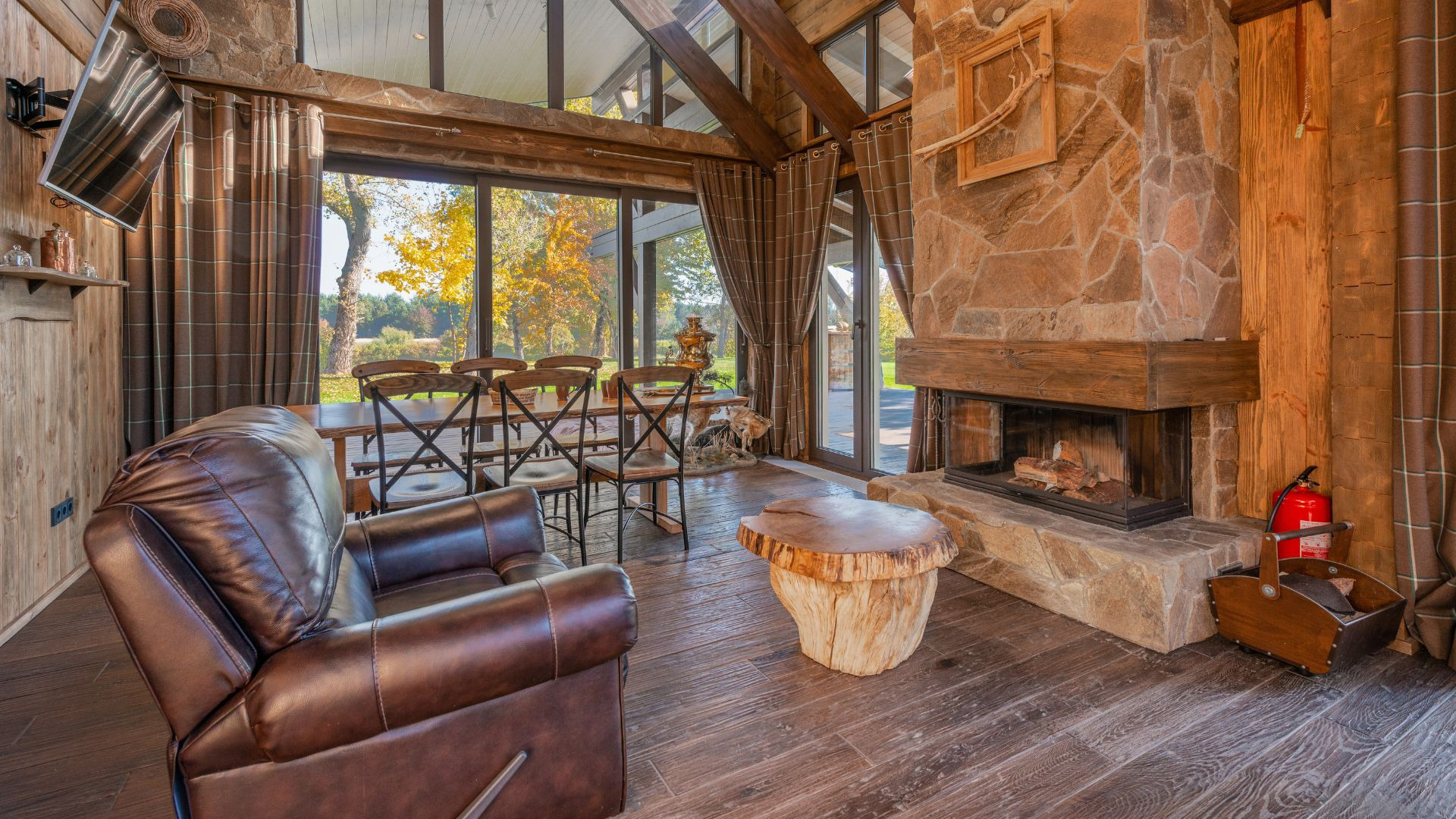 KITCHEN
The rustic-modern style kitchen prefers furnishings with squared and regular lines, capable of giving your space a clean and minimal atmosphere. If the size of the room allows it, you could consider a kitchen with a peninsula, combined with iron or wooden stools, which guarantee a result of great impact. For lighting, pendant spotlights and cold lights towards the kitchen top are an essential alternative.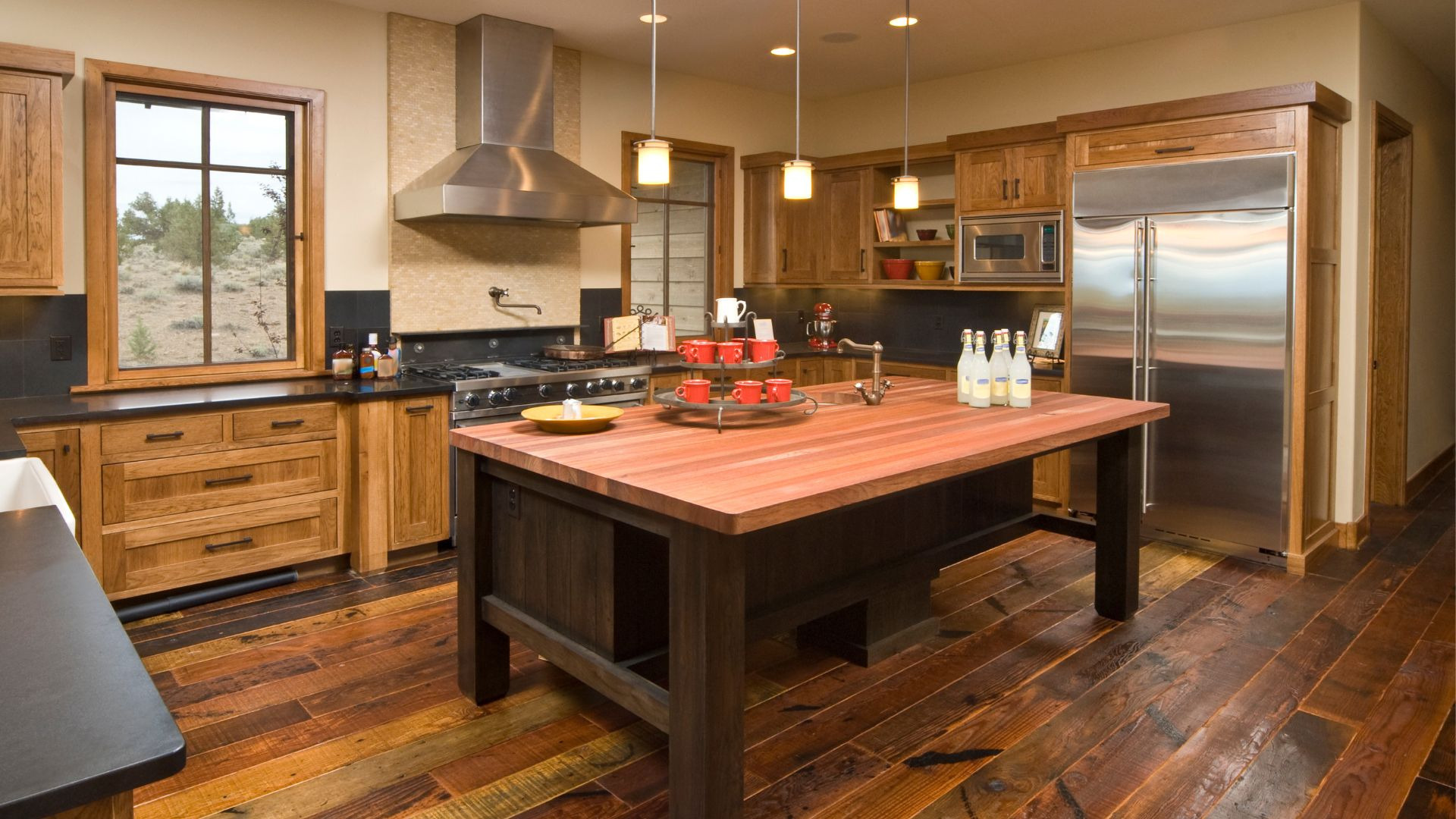 BATHROOM
In your modern rustic bathroom, stone or wood coverings cannot be missing. For bathroom fixtures and furnishings, on the other hand, you can indulge yourself with the suspension alternatives, all the better if in raw wood; don't forget that the historic freestanding copper bathtub is perfect for setting the right tone for this style. Pay attention to the faucets, which must be absolutely in line with the modern style to be able to guarantee the right fusion of rustic and modern, typical of this style.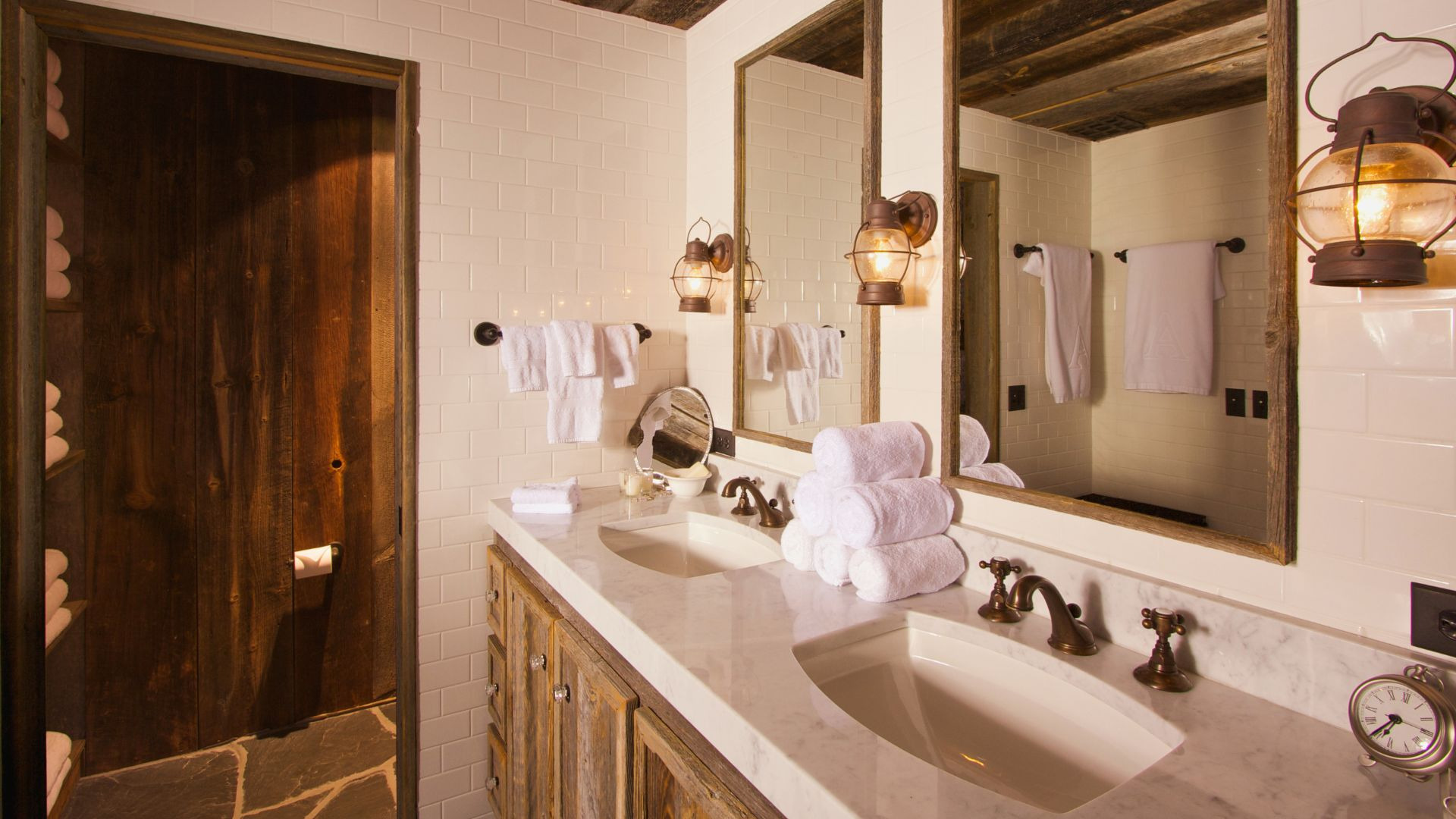 BEDROOM
For the sleeping area, the idea of ​​choosing a wrought iron bed could be a valid choice; in addition to being comfortable and versatile, the structure of this type of bed brings to mind the classic country houses of the past, coordinating perfectly with the more contemporary elements that we will evaluate for our bedroom.