Creating Functional Zones:
To make the most of your outdoor space, it's essential to create different functional zones. For instance, you can dedicate an area to social activities, such as a dining area with a table and comfortable chairs for outdoor dinners with friends and family. Another zone could be designed for relaxation, featuring cozy armchairs and a hammock for enjoying the sun or reading a good book. Don't forget to consider a space for children's games, like a play area with slides, swings, or a trampoline.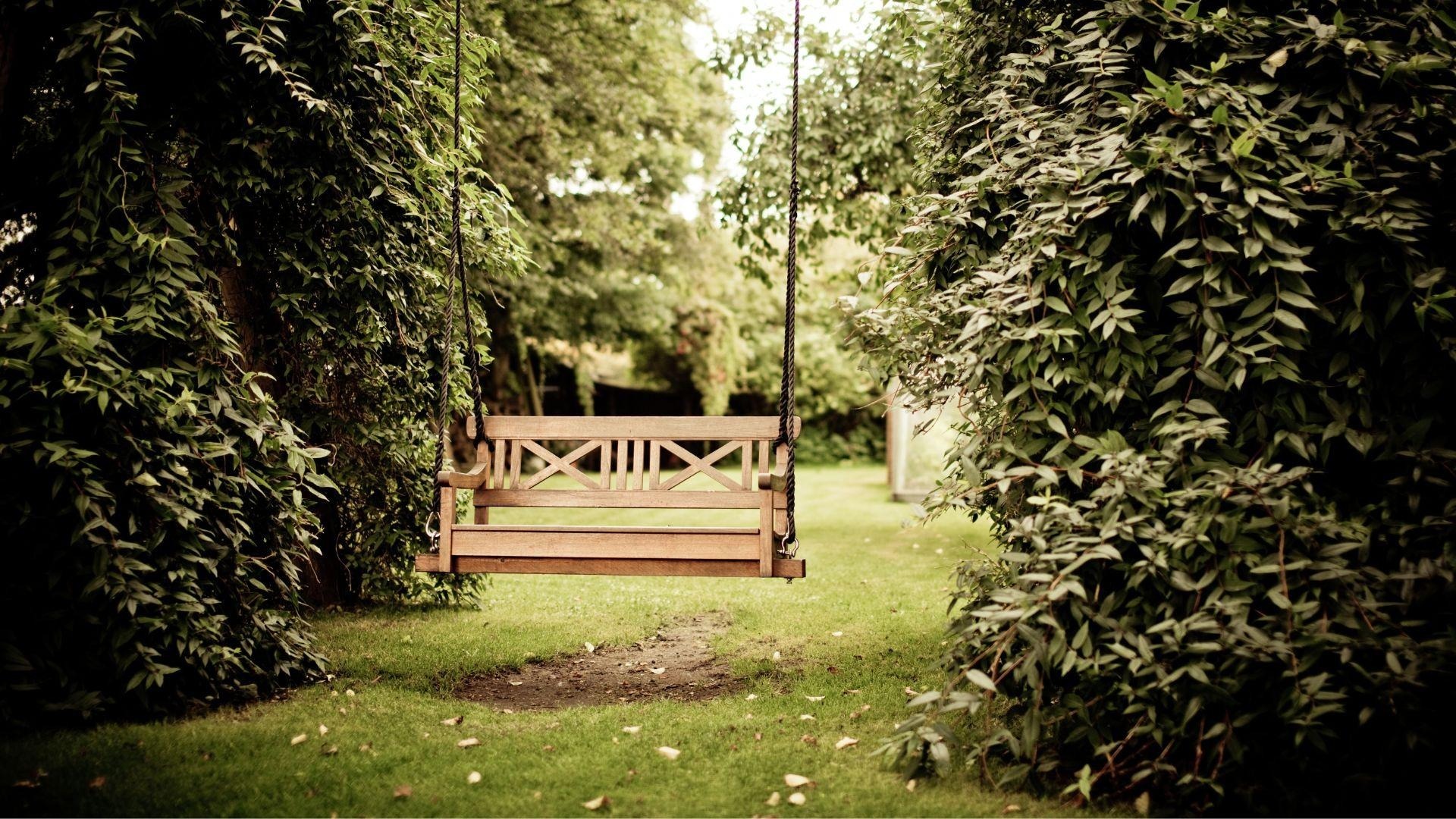 Choosing Furniture and Accessories:
The choice of furniture and accessories is crucial for crafting a cozy and functional ambiance. Opt for weather-resistant and easy-to-clean furniture, such as rattan dining sets or reclining aluminum chairs. Add colorful cushions and fabrics to inject vibrancy and comfort. Remember to include umbrellas or pergolas to shield yourself from the sun on hot days and incorporate decorative lights to conjure a magical atmosphere during summer evenings.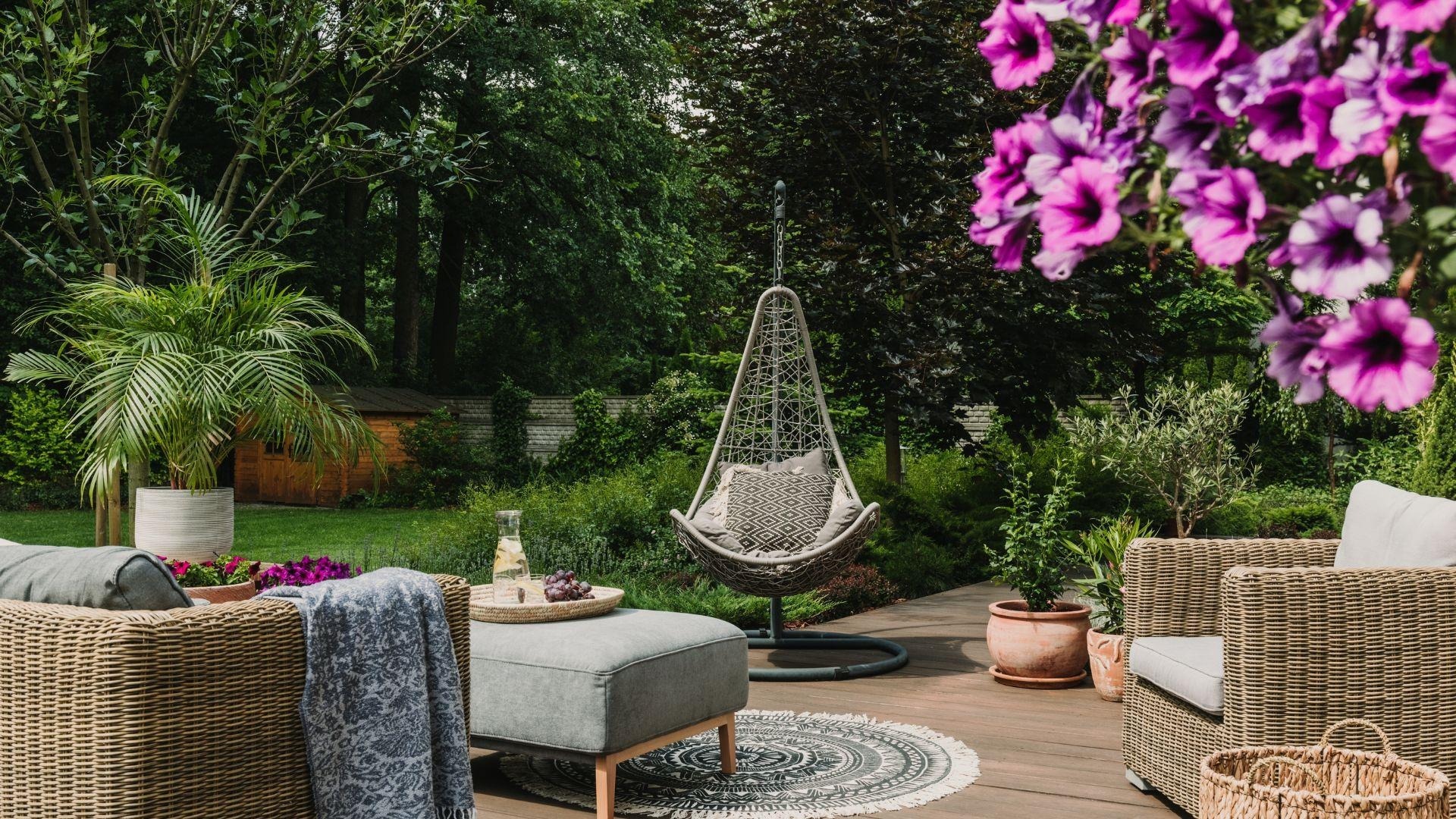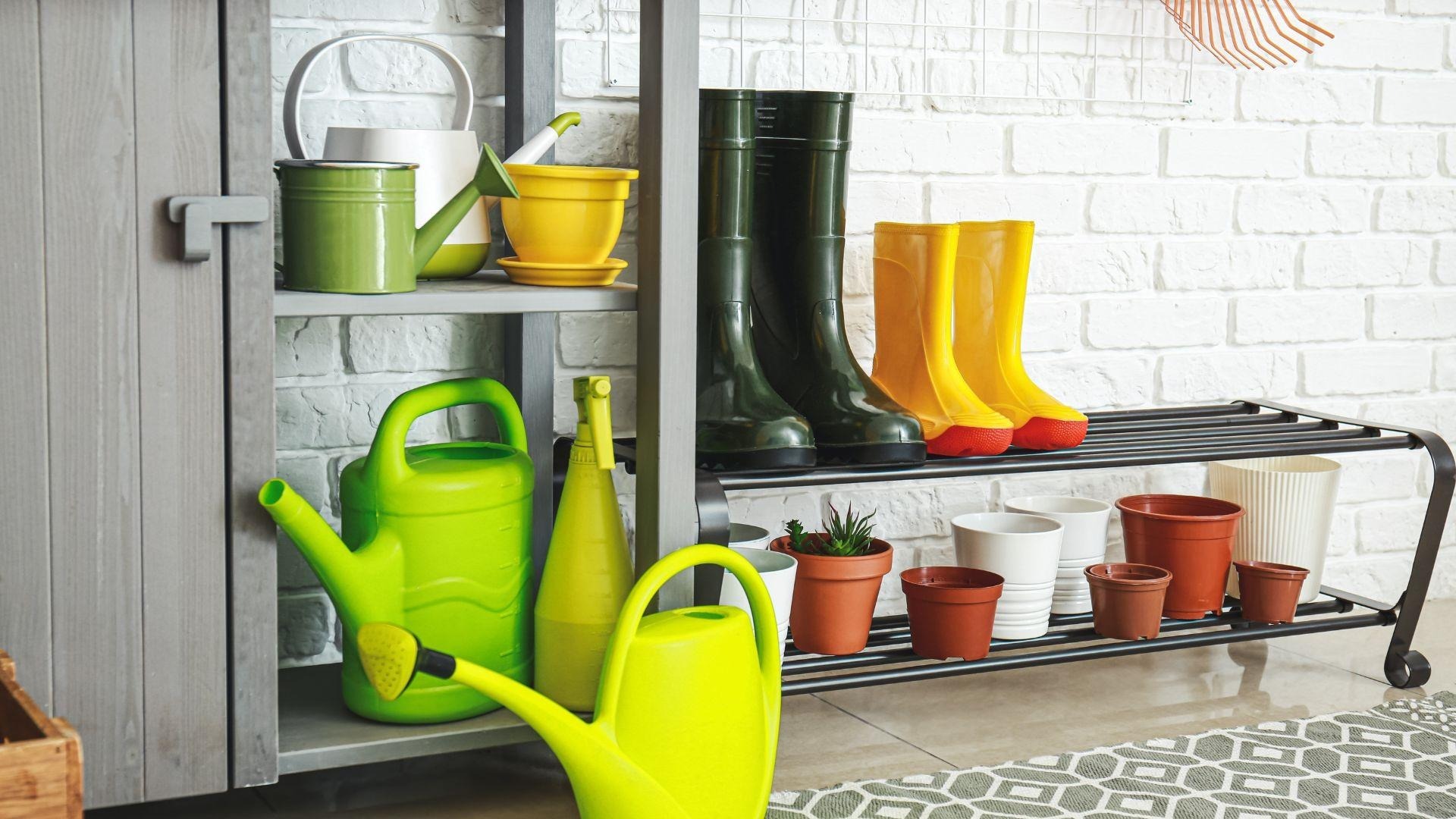 Creating Privacy and Protection:
To render your outdoor space more intimate and sheltered, create natural barriers using plants, planters, or pergolas adorned with climbing plants. This not only fosters a sense of privacy but also shields you from wind and direct sunlight. You can also use curtains or panels to add an element of elegance and create more secluded and private zones.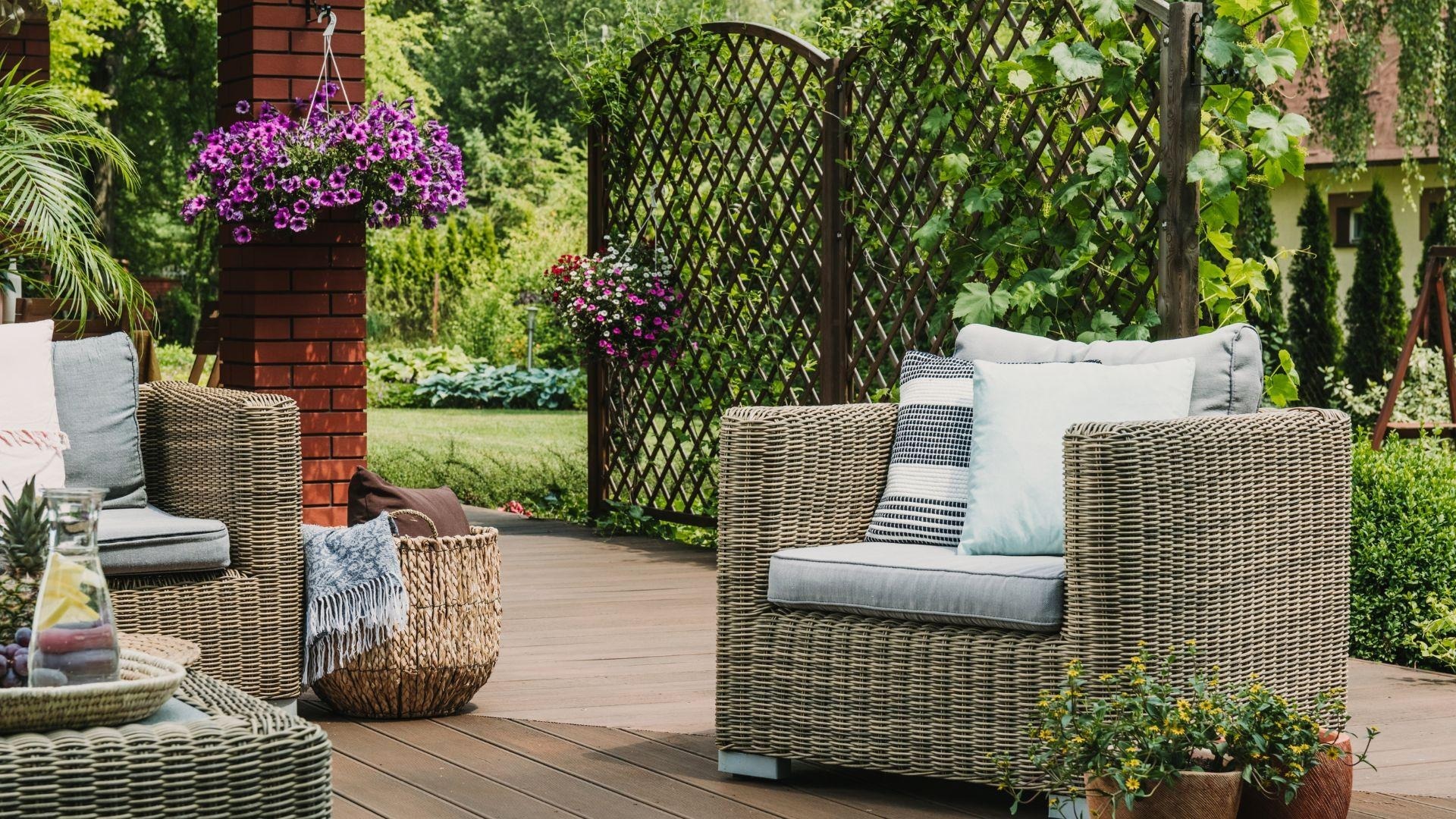 Garden and Decorations:
The garden is a fundamental element in cultivating a pleasant and rejuvenating atmosphere. Select plants and flowers that suit the local climate and contribute color and fragrance to your garden. Consider adding a vegetable garden or aromatic plants to savor the fresh and genuine flavors of nature. Incorporate fountains or ponds to introduce an element of relaxation and tranquility. Decorations like statues, lanterns, or wind chimes can impart a personal and distinctive touch to your outdoor space.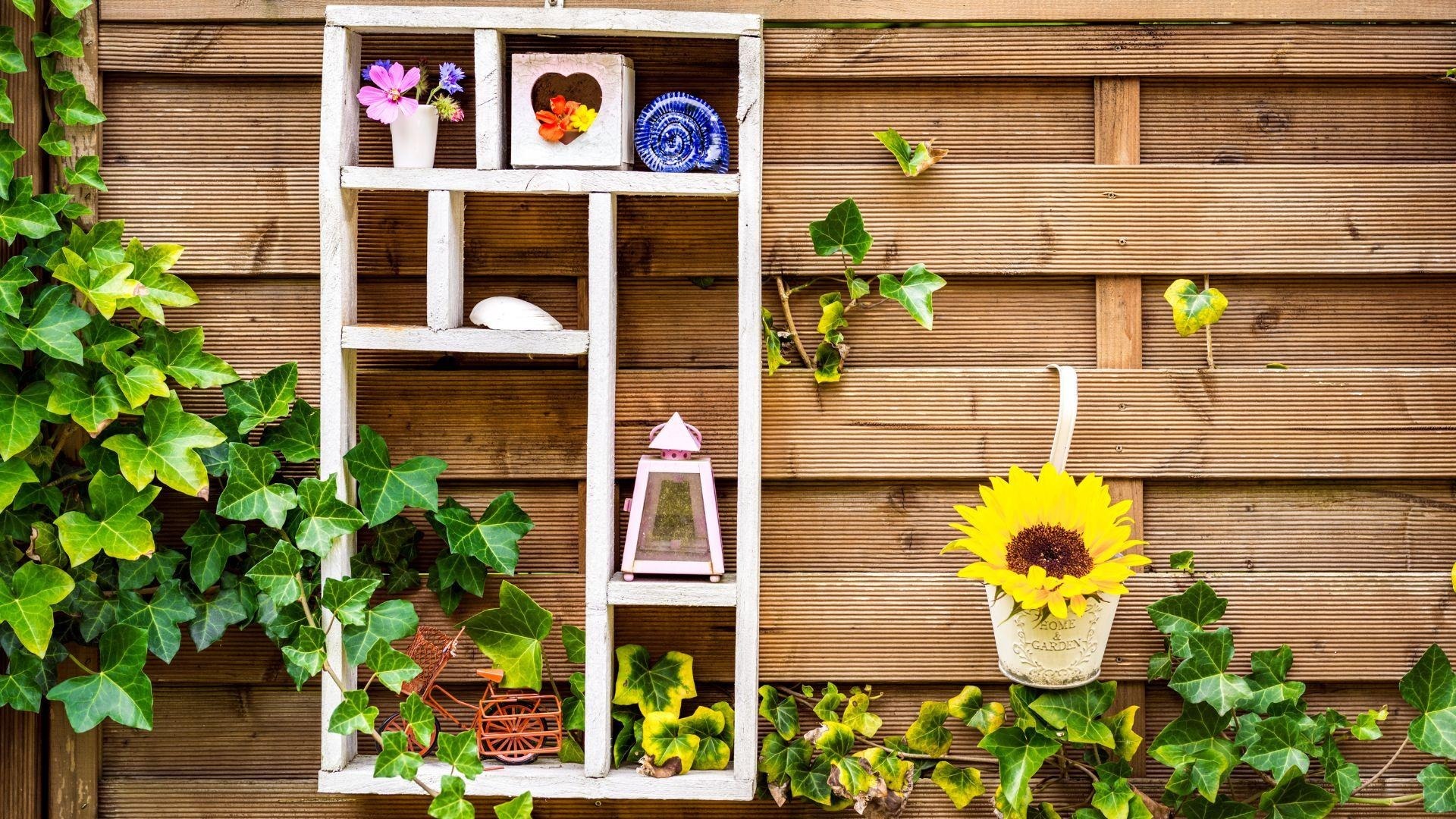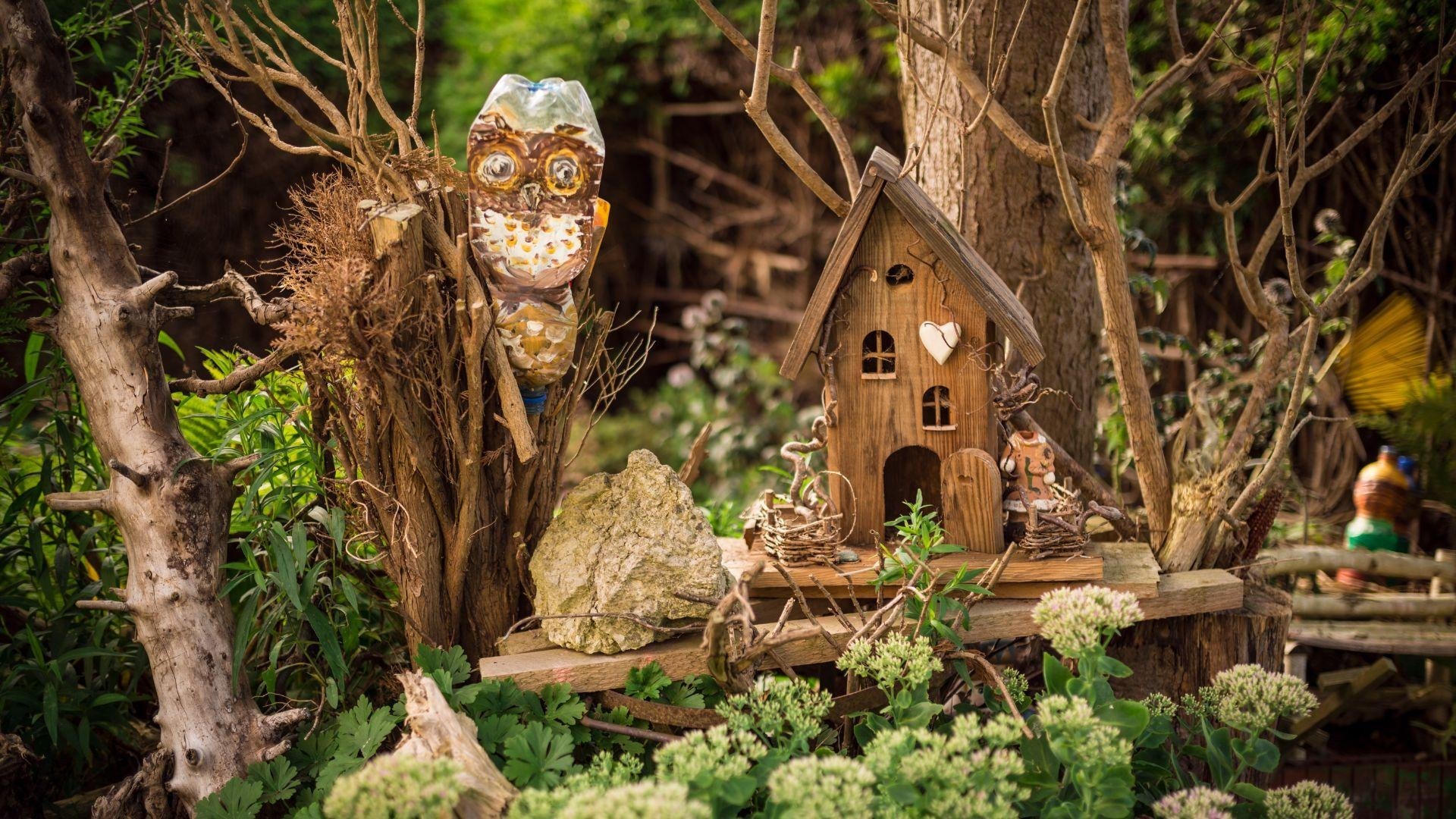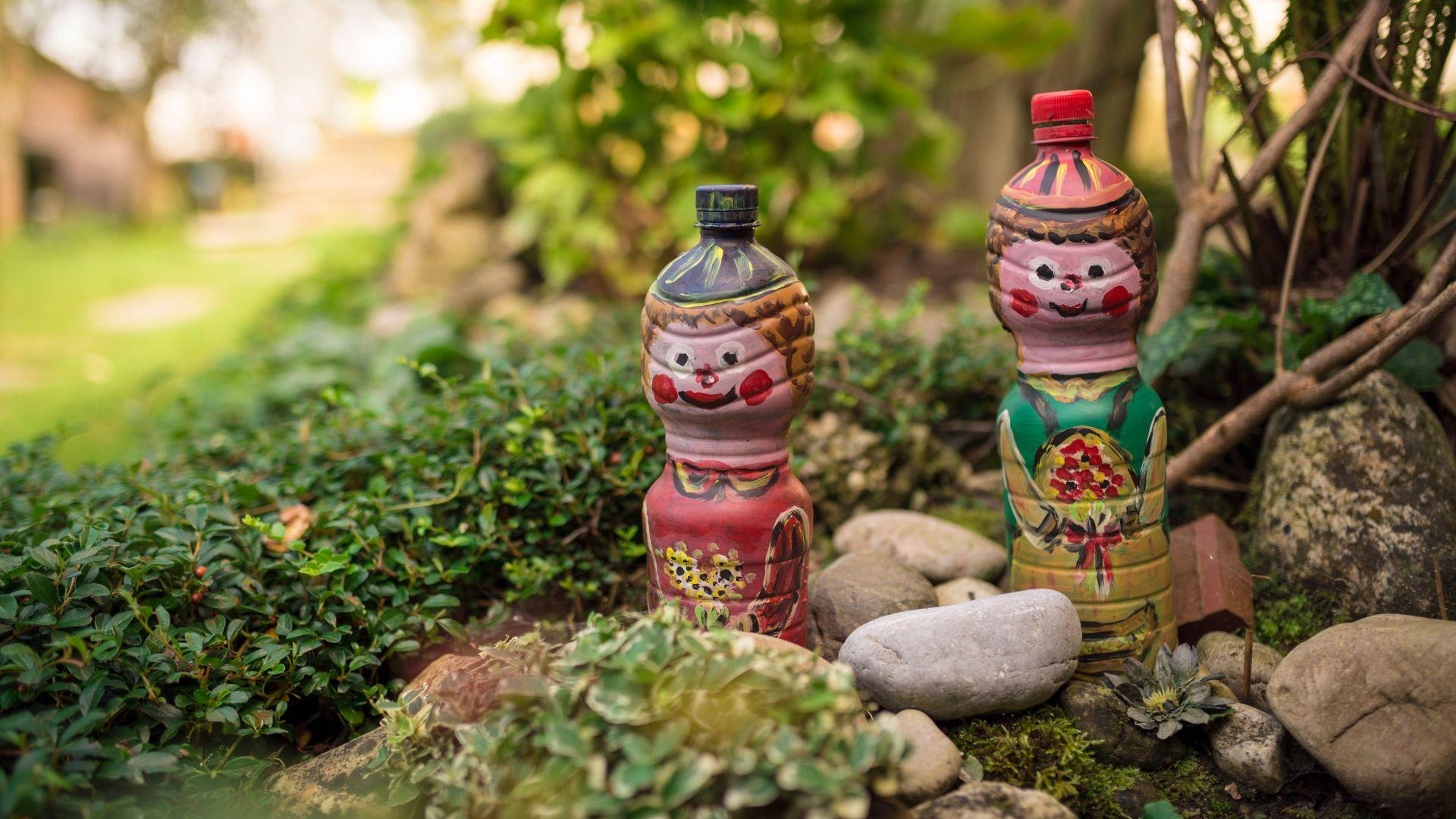 Furnishing outdoor spaces isn't just about aesthetics; it's also about well-being and connection with nature. With the right ideas and attention to detail, you can transform your garden into a haven of relaxation and serenity. Make the most of the available space, create functional zones, choose durable and comfortable furniture, establish privacy and protection, and tend to your garden with plants and decorations that reflect your personal style. Turn your outdoor space into a place to recharge, enjoy nature, and create unforgettable moments with family and friends.