The shelf is literally defined as a "horizontal plane, of various materials, usually rectangular in shape, fixed to a wall as a support for objects and furnishings", automatically diminishing its multiple functions. In fact, in addition to proving to be a very valid space-saving alternative, looking at it from a different perspective, it shows itself to be, from a decorative point of view, a potential piece of furniture.
Nowadays, there is a huge range of shelf models on the market, it's up to you to evaluate the solution that best suits your needs.
Let's start with the colors and finishes: strong or soft? Black and white for a minimal style, wood effect for a vintage style or metal effect for a modern style? Colors that stand out from the rest of the furniture or that fit in perfect harmony? Also in this case, the question is certainly subjective, but we feel obliged to give you the advice to choose finishes, which coordinate best with the walls of the rooms or with the style of the house.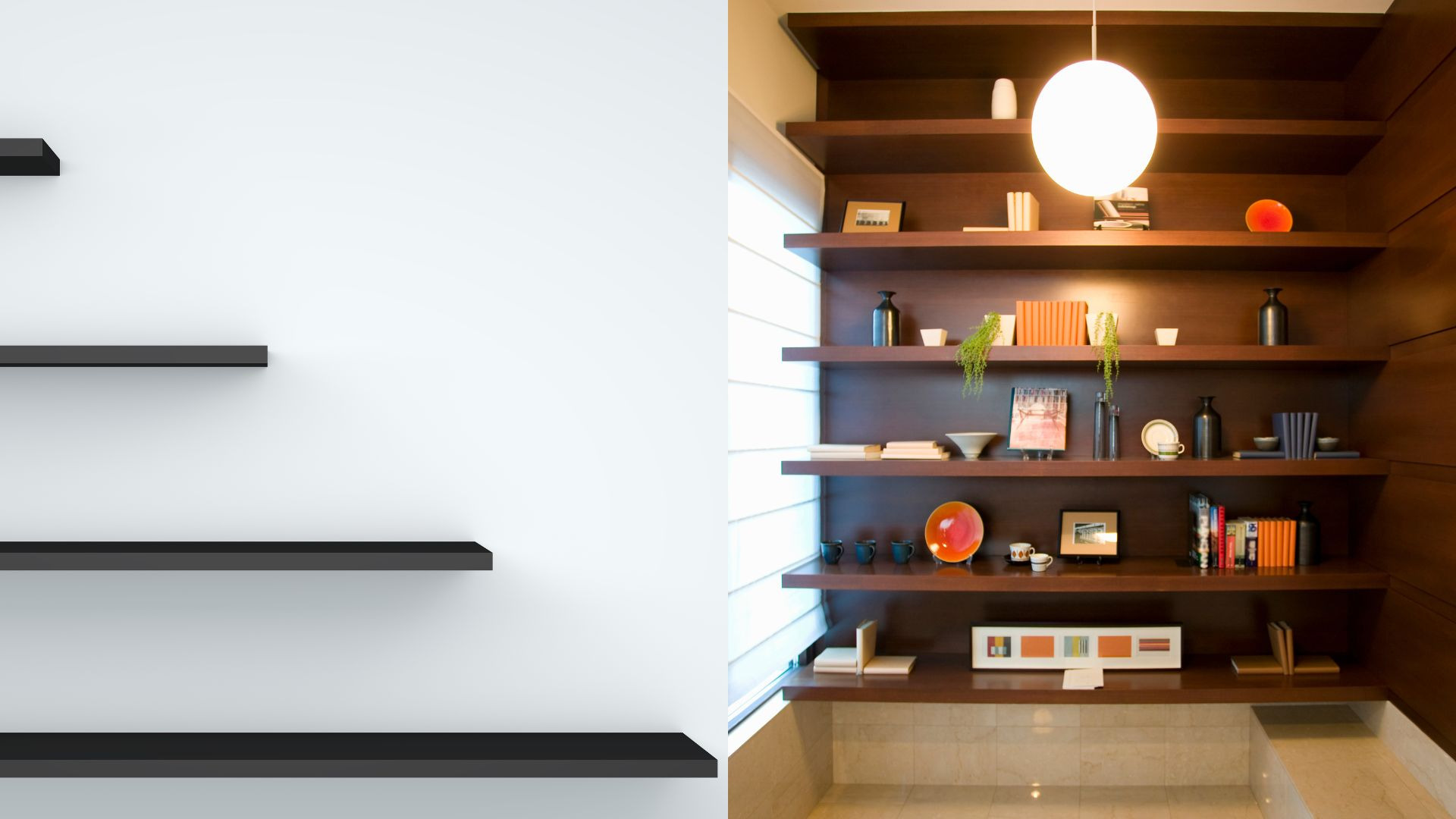 We advise you to pay particular attention to the choice of materials, as they determine the style and resistance of the shelf. You can choose between wood, colored wood, glass, metal or a material effect, i.e. laminate or melamine, materials that allow you to reproduce the effect of stone and metals, while also being particularly resistant to scratches and heat.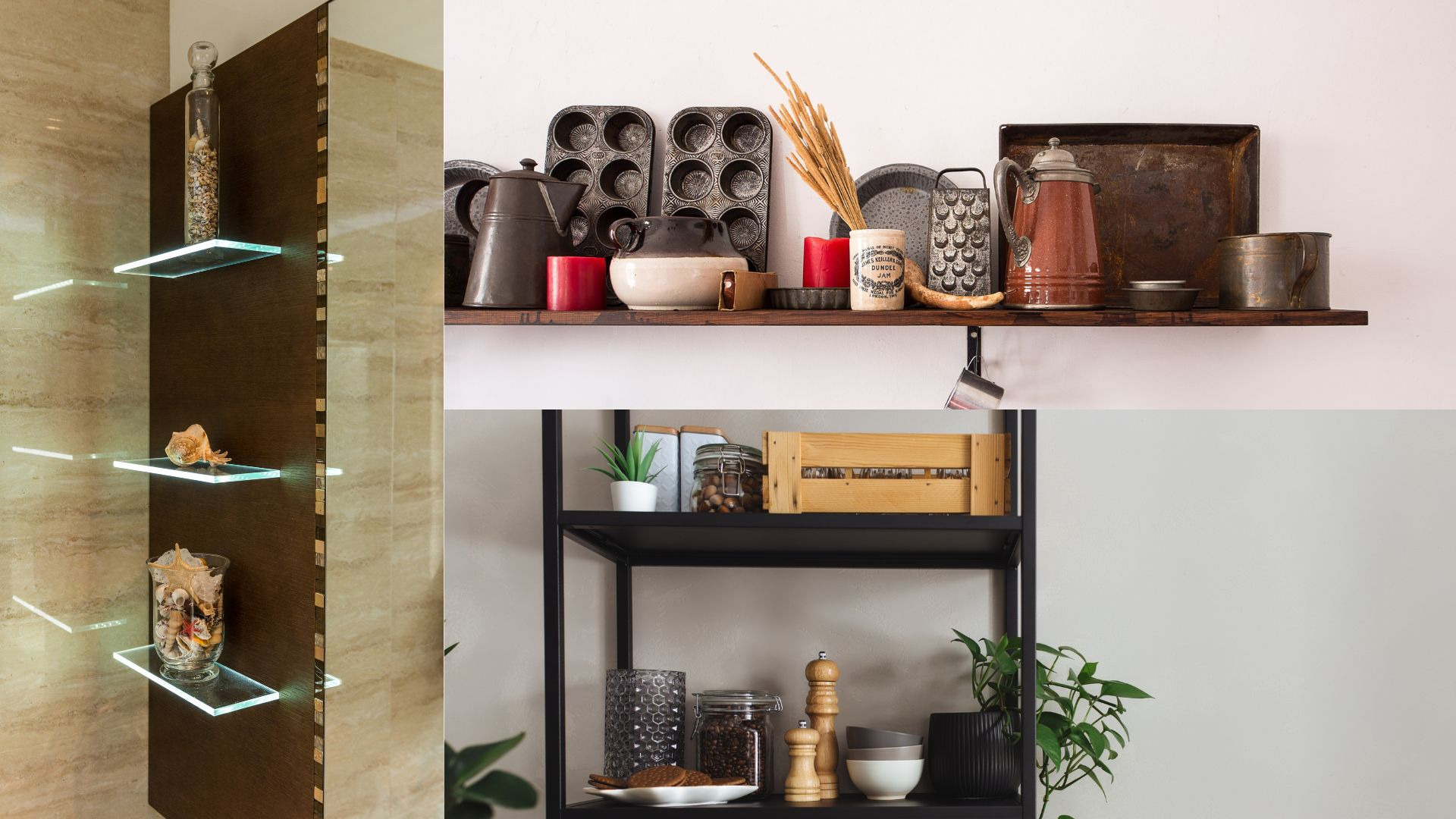 Thanks to the infinite variety of existing shelves, you can indulge yourself by playing with shapes, thicknesses and dimensions of all kinds or you can think of creating a personal composition in style on a wall of your home.
The timeless wall shelves, fixed by means of retractable or visible brackets, of various thicknesses, are certainly the most widespread in our homes and guarantee a touch of order and elegance to the atmosphere of the various rooms.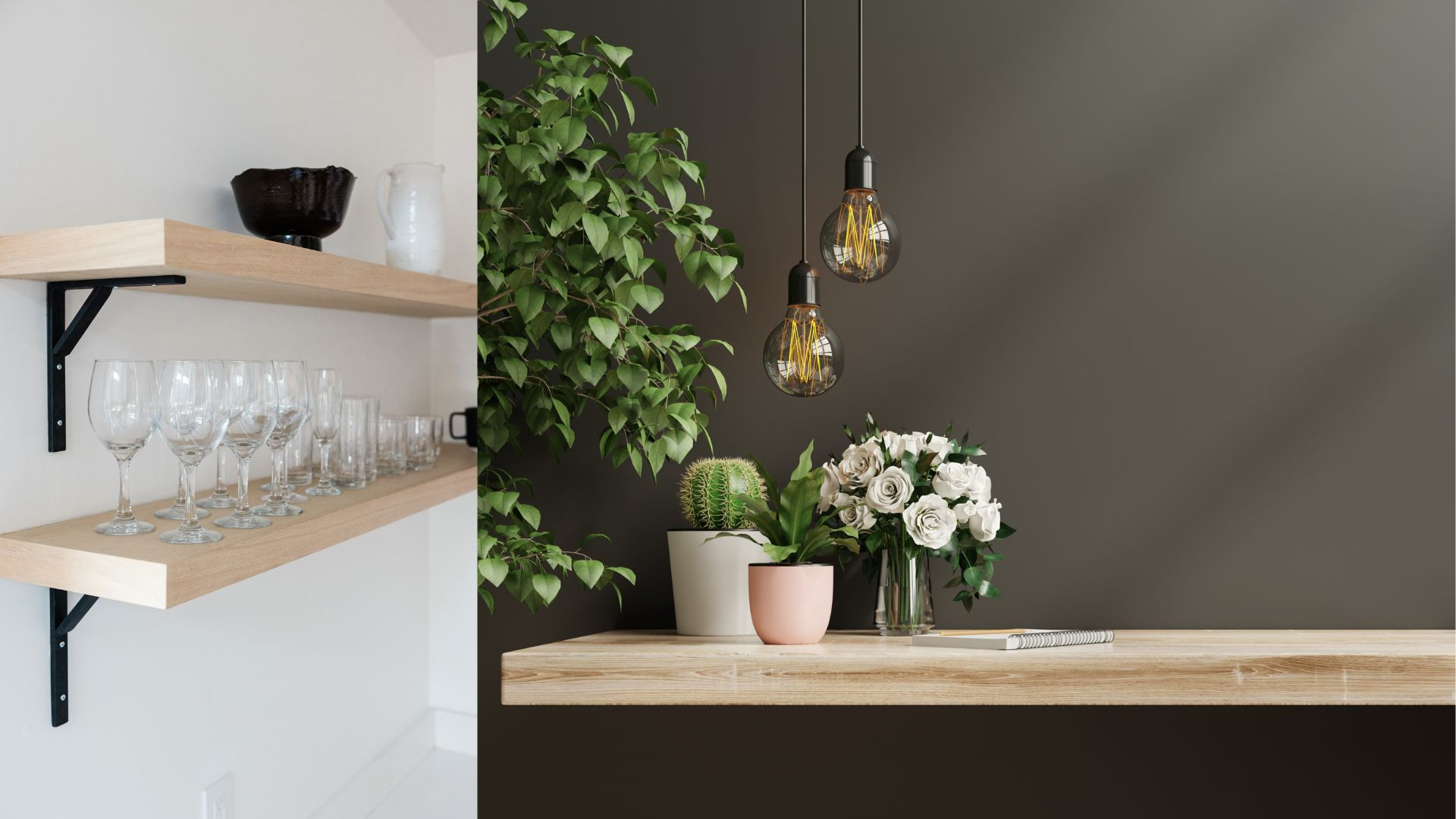 Useful for storing objects such as books, lamps, candles and furnishings, but also a design object capable of giving a unique touch to your wall, the wall cube shelf is certainly a piece of furniture with a unique, stylized design suitable for any environment perhaps by evaluating different materials.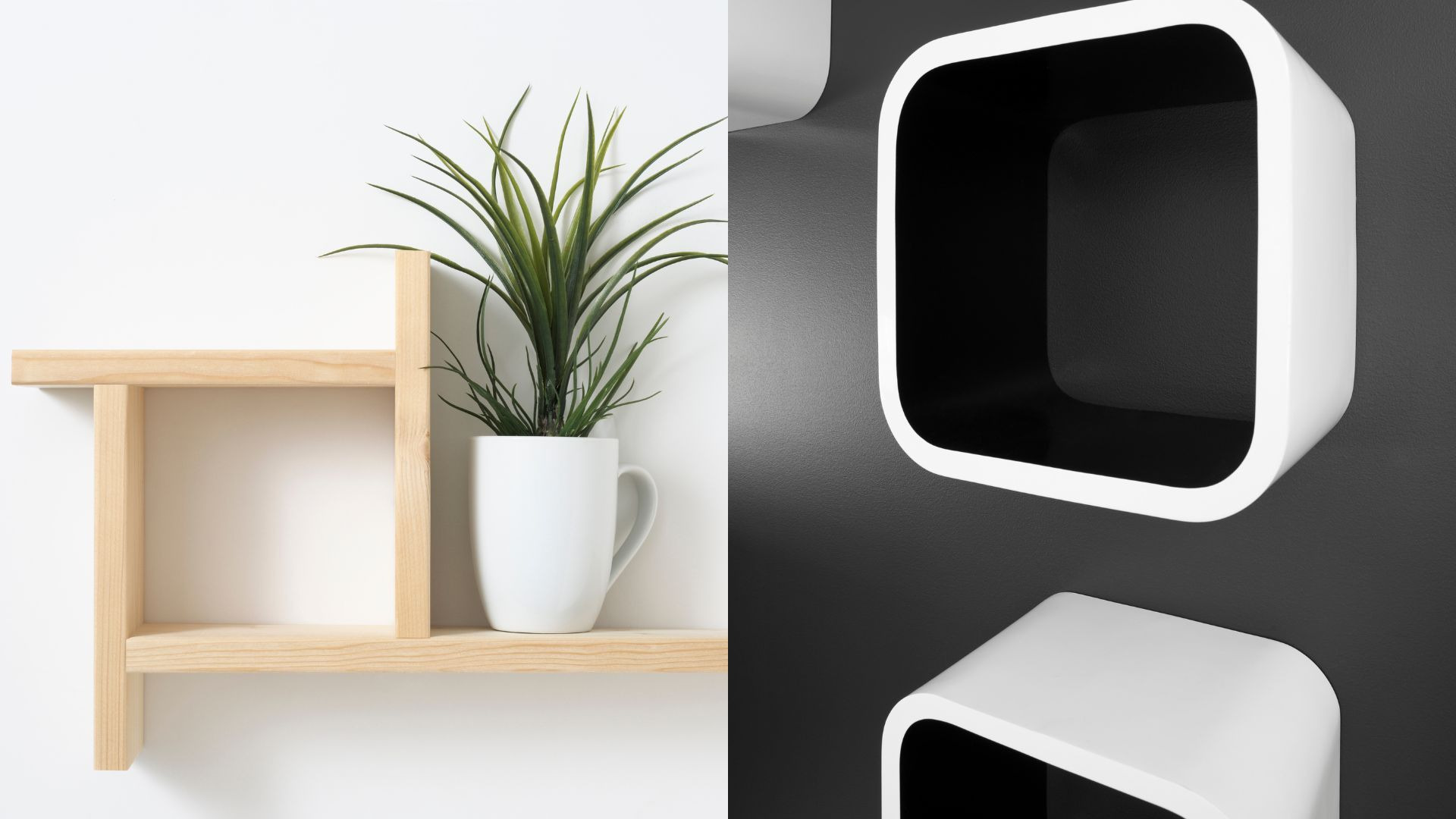 Types of shelves such as the corner ones are specifically designed to fit perfectly into the cutouts between two walls and prove to be perfect allies in confined spaces, thus allowing you to exploit their potential.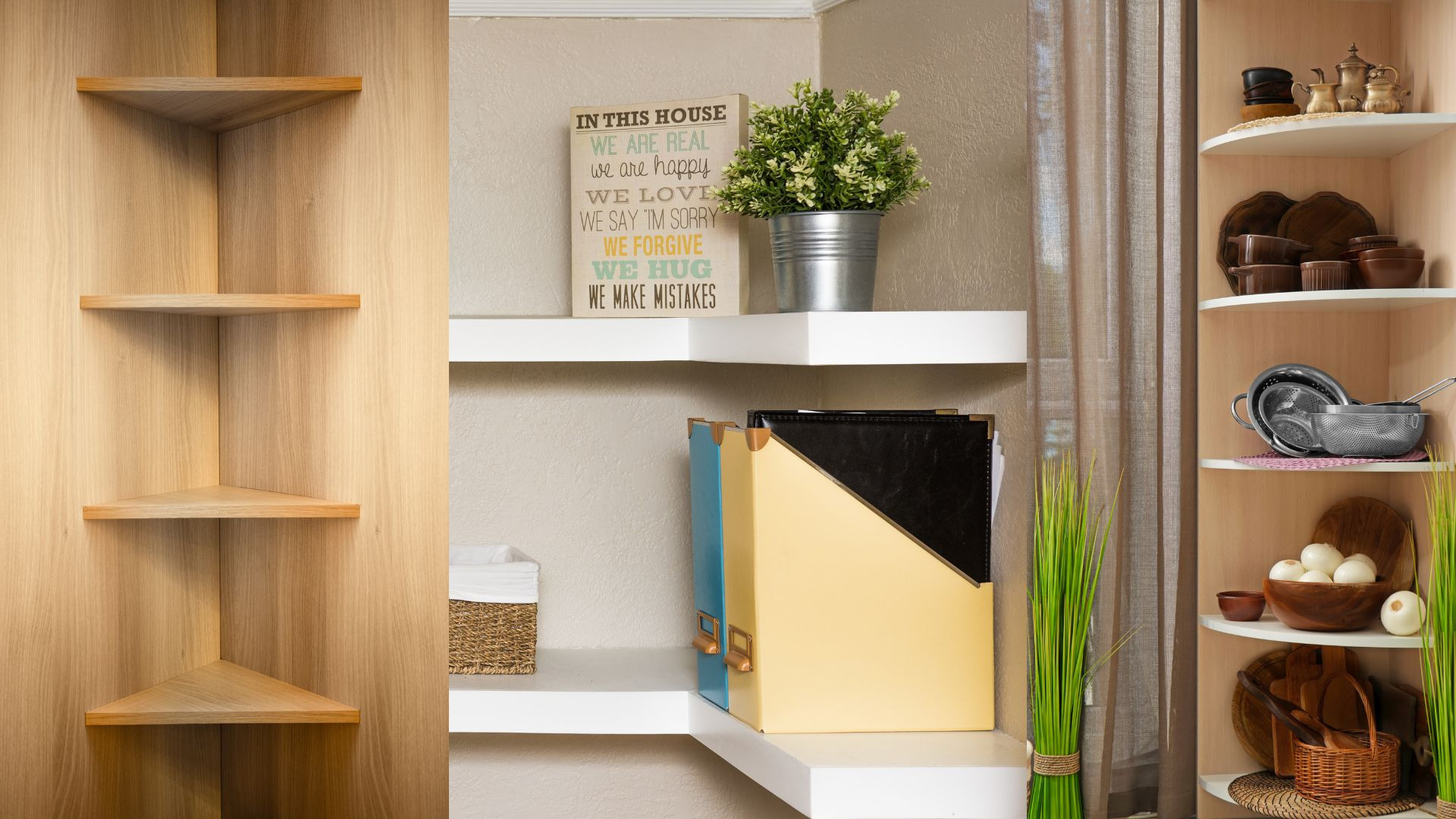 In addition to creating compositions with the various shelves, you can think of choosing a design piece, with truly particular and unconventional geometric shapes.